Until Jonk Editions has a website, here is a glimpse at its history…
2020. First confinement. I have time and I am working on two books in parallel, each representing several years of upstream work. At the end of confinement, they are ready and I consider them to be my best. I have already published five books with four different publishers. As everything has always gone well, I show them in priority. In vain. I prospect more widely. No answers, or else they are negative.
One of these books is Naturalia II, with a beautiful preface by Yann Arthus-Bertrand. The first volume was released in March 2018, and I had planned to release the second volume three years later, in March 2021. Summer 2020 is coming to an end, and if I want to make this happen, I have to rush things a bit. Convinced of the quality of this book, I decide to self-publish it.
Thinking about it, I realize that the second book might just be the most interesting of all. Combining photography and fiction, it is based on around fifty pages of text and some of my photos of abandoned places, with a particularity. I do not voluntarily reveal too much for the moment… I asked a friend with literary skills to be my pen to develop a scenario that I had imagined a few years ago, then I presented this book to about thirty publishing houses by adapting my presentation to the criteria of each: text only, text and some photos, summary, etc. Despite this tedious work, the negative responses followed one another: fiction publishers do not make images, image publishers do not make fiction, and a world crisis having passed by there, none was inclined to launch a UFO.
Having many other projects, I come to an obvious conclusion: I can't spend so much time prospecting. As the French adage says, "you are never better served than by yourself": I will therefore also self-publish this second project. And why stop there? I might as well publish all my next books and give a beautiful framework to this new adventure!
Tadaaaam: Jonk Editions was born!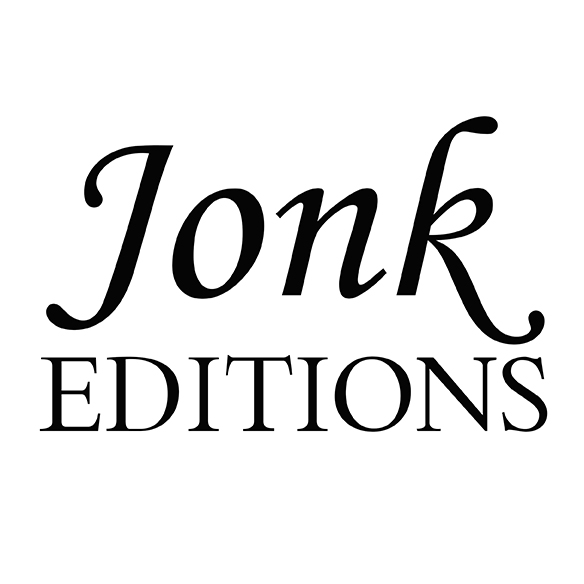 All Jonk Editions books are printed in France with PEFC certified paper. The PEFC label attests that the forest owner who cultivated the timber and the forest operator who harvested and transported this timber have implemented good sustainable PEFC forest management practices. It also certifies that all the companies which then transformed and marketed this wood have applied the PEFC traceability rules. In addition, all books are printed in HR-UV offset. HR-UV printing provides better color reproduction, greater colorimetric richness and avoids the use of varnish. Indeed, to counter drying times and potential smudging, traditional offset printers use a protective acrylic varnish. The color rendering, feel and appearance of the paper may be affected. HR-UV offset printing eliminates the drying time and therefore the use of varnishes. In addition, compared to traditional offset, HR-UV printing releases less ozone during production, the need for sheets to calibrate the machine is lower which leads to less waste, the energy requirements are also lower.