Urban Jungle
Each brushstroke is like a day that has passed… A week… A month… A year…
Jonk is passionate with street art and graffiti since he discovered them in Barcelona in 2004. They immediately become his first photographic subject, and then, the reason why he starts adventuring in abandoned places. Through interactions with various actors of this media, he eventually crosses to the other side of the lens. He starts painting in abandoned places, mostly writing letterings of his new nickname "Jonk" and sticking his stylized travel pictures in the streets of Paris. Absorbed by his « urbex » trips and a very demanding job, this period lasts less than two years in 2013/2014. Since then, Jonk devotes all his free time shooting abandoned places. In 2018, he quits his job to make it his main activity.
But these urban arts, that obsess him so much, never really left him. Every day, he sees his spray cans that he has never be able to throw away and the sticking gear that still take up so much space in his Parisian flat. He always knew he would go back to urban arts as they are so much a part of him. Thus, with time, he matures a project at the crossroads of his pictures of abandoned places, his passion for urban arts and his ecological consciousness. In 2018, he gets the idea of the Urban Jungle series that he will release two years later.
In the series, Jonk uses his pictures of the Naturalia: Chronicle of Contemporary Ruins series that carry a strong message: Nature is stronger, and whatever happens to Man, She will always be there. He prints them on canvas before reworking them with collages and painting. To get deeper in the idea of the reclaiming process of Nature, Jonk adds wild animals that he cuts and sticks on the canvas. Seeking to go further, he also adds painting on the edges of the canvas, and on some inner elements, to depict the disappearance of the place. Thus, when Man leaves, Nature comes back through fauna and flora, and with Time, what he built disappears.
The series is optimistic. It aims at getting the viewer to realize that Man is nothing compared to Nature, that instead of carrying on a destructive colonization process, he should on the contrary respect her, allow her to come out so that the benefits are reciprocal.
---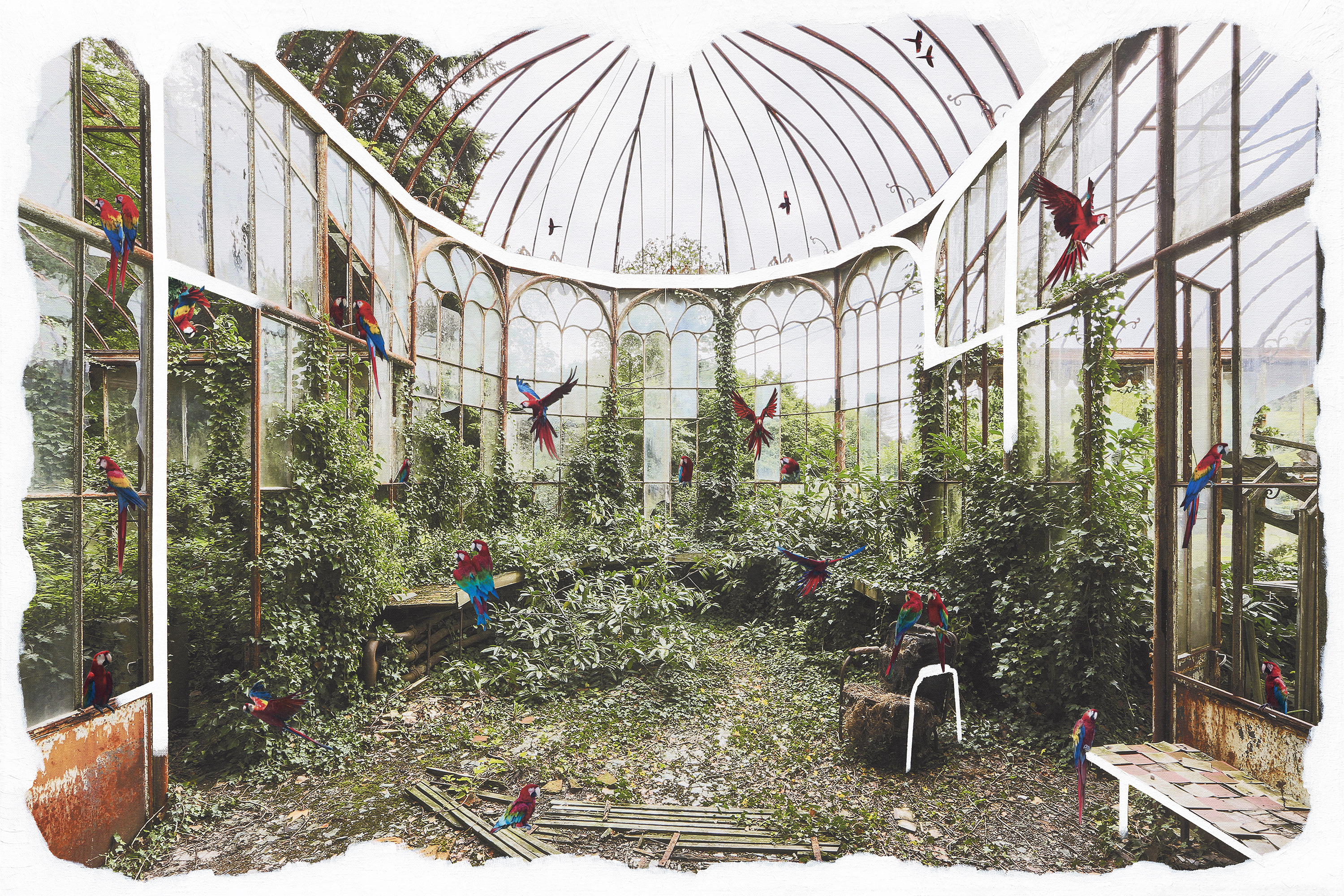 Parrots
Digital photography printed on a 60x90cm canvas, collage and acrylic. High resolution scan.
---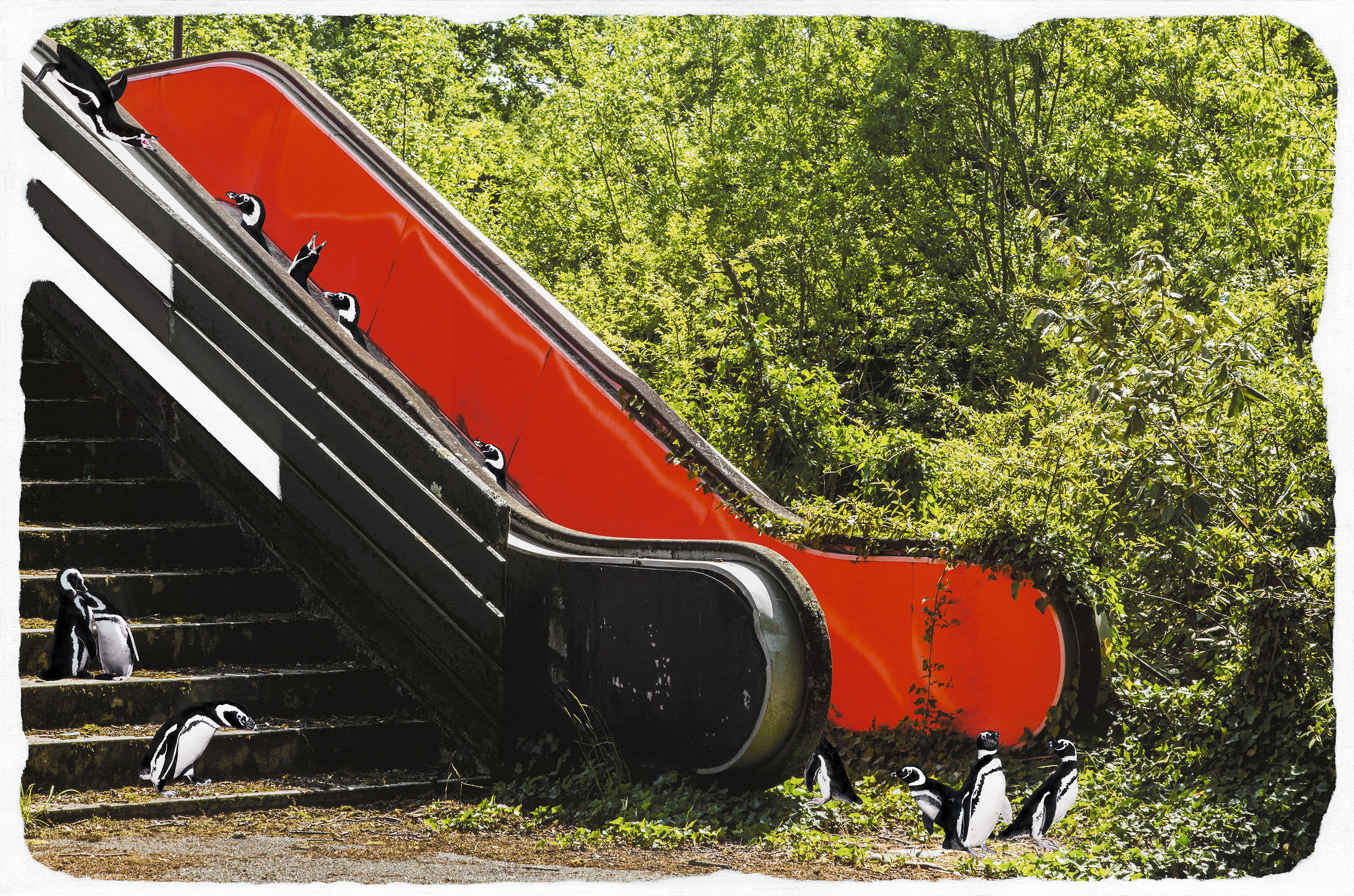 Penguins
Digital photography printed on a 60x90cm canvas, collage and acrylic. High resolution scan.