2014. It's been a while since I spend most of my free time photographing abandoned places. I have already made three trips abroad for this purpose: Germany, England and Austria. Not to mention many trips to Belgium. So I look for a more distant destination where I could take beautiful and strong photos of wastelands. Very quickly, I came across Detroit. The former American automobile capital, after having grown enormously from the late 19th century to the 1930s, started declining by the 1950s. The first automobile factory closed in 1958, others followed. Part of the population leaves the city, before libraries, shopping malls, schools, etc. started closing too. In short, in 2014, Detroit is a ghost town.
I start to do research to find abandoned places there. I find a lot of them, very easily. Theaters, hotels, factories, all abandoned, it's sad to say, but to me it looks like heaven. I make contacts there. Quickly, I realize that the city is very dangerous. Several local urbexers advise me not to come alone or to take a local guide. With most of them working as guides, it was difficult to know whether they were mainly looking to sell their services or not. While waiting to make a decision, I continue my research and I come across an article that tells me that a French street artist I know and whose work I love, Zoo Project, died in Detroit. He was painting in a wasteland and got murdered by a group of young people to steal his money. The facts took place in July 2013 and his body identified in March 2014.
The second I finish this article, I draw a final line on Detroit.
A few years later, when working on my book Wastelands, which presents in the form of an abecedary, the work of 26 artists for whom abandoned places have of major importance, it seems obvious to me to give letter Z to Zoo Project. The book therefore ends with a tribute chapter to this huge artist who left us far too early.
After discovering this gruesome news, I left this travel plan on hold for many weeks.
Quickly, my desire to go to a distant urbex destination returns and after a short search, I come across Chernobyl. Or rather the Chernobyl Exclusion Zone, because I quickly learn that it is a military zone, the access conditions of which are quite complicated.
We are at the end of 2014. The business around visits to the Zone, and in particular to Pripyat, is only in its early stage but already exists.
I realize that a few tour operators offer day trips from Kiev for around a hundred dollars. Groups can be up to several dozen people. Not at all what I'm looking for. I want to spend several days there and discover the places in much more detail than what these quick and group tours can allow.
So I continue digging. These tour operators do offer stays over several days but they are veeeery expensive. I could easily form a small group of friends, but for some reasons I can't explain, I want to live this experience alone. I feel like I'm going to take a visual and emotional slap and I don't want to be in the middle of a group of urbexers. While hanging out on Facebook groups linked to Chernobyl, to find information, I came across a Ukrainian guy who had been there once and wants to go back. He offered to take me there. We discuss several weeks, I take a maximum of details. I don't think this is a scam, and he's not asking me to give money beforehand.
So it's decided, I'll go to Chernobyl with him, and to have a few months of margin for the plane ticket, it will be for June 2015!
I had decided to go only for three days. It already looked a lot better than one day and kept the costs down, which were still quite high. I did not yet realize the extent of the area, its richness and therefore its possibilities in terms of photography.
These three days have therefore passed at high speed, especially given the fact that the first half-day is cut off by the Kiev-Chernobyl road and then by the time to settle the administrative formalities and installation and that the last day the is almost as much for the road to the airport.
This first trip was a revelation. I discovered a passion for Soviet imagery by the astronomical quantity of vestiges of the USSR that I found there: statues, propaganda posters, slogan banners, frescoes etc… I knew from my first day in the zone, that I would come back soon, and many times. I had already had a glimpse of this imagery during my studies while doing work on propaganda by image manipulation. This focused very largely on the USSR and the Stalinist period. Seeing these remains with my own eyes was still a revelation and a passion was born.
Lenin statue in downtown Chernobyl, one of the few still standing in Ukraine (the country passed a decommunization law in 2015)
A month after my return, I was in Bulgaria to photograph other vestiges of the USSR, in particular a theater with written above the stage in large Cyrillic letters: "PERSISTENCE ACHIEVES GOALS" or the circular ceiling of 60 meters in diameter of the House-Monument of the Bulgarian Communist Party in Buzludzha, all in mosaics, with in its center the immense emblem of hammer and sickle with the writing "WORKERS OF THE WORLD, UNITE!" around. I have no political sensitivity for communism, but what strength in these images…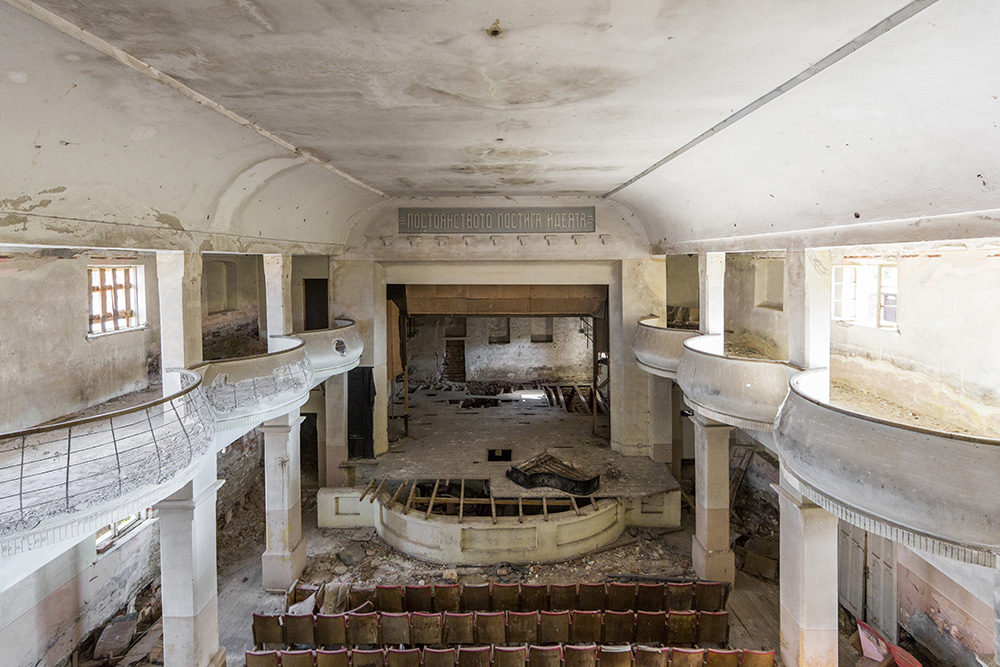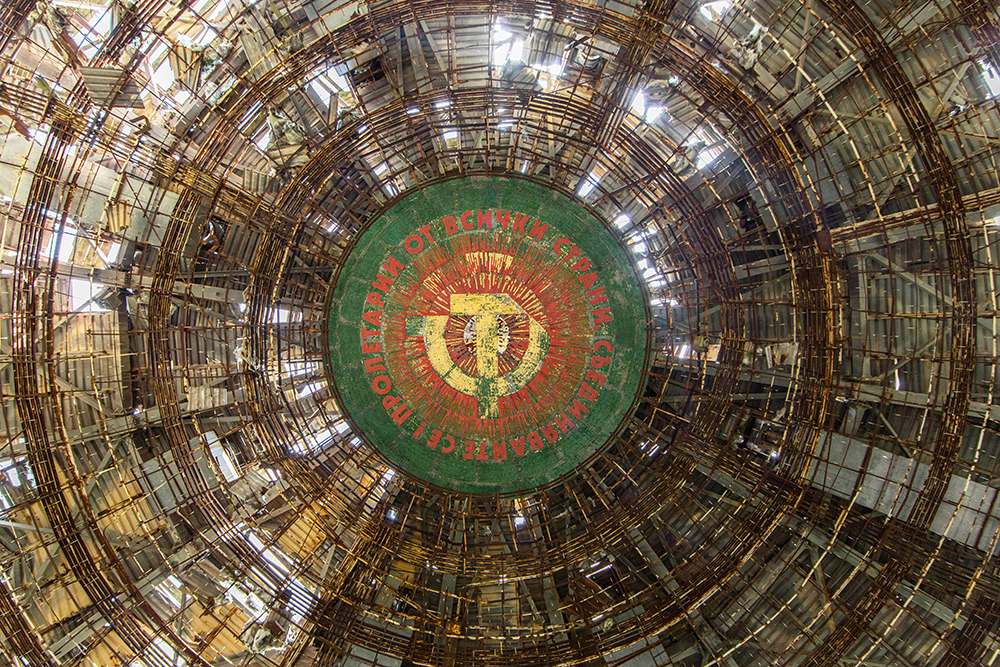 I went back to Chernobyl for four days in May 2016 and then five days in May 2017. Each time, I visit Prypiat and Chernobyl-2, going a little further from the beaten track. So the second year, I added to my list of buildings in Prypiat several nurseries and schools, the morgue, the dental clinic. I also visited Chernobyl-2 in more detail including its hospital and school.
After the first days of my third visit and new buildings discovered, I decided to go deeper in the Zone and explore several isolated villages in the area. So it was during this trip that I visited among others the ghost town of Poliske and the abandoned villages of Krasno and Mashevo, with their well-preserved schools, and Lelev with its hospital also in good condition.
At that time, the area was still relatively unvisited, and a large part of its visitors did not go so far and so deep into the area. It was thus quite easy to find real gems, filled with objects dating from the communist era.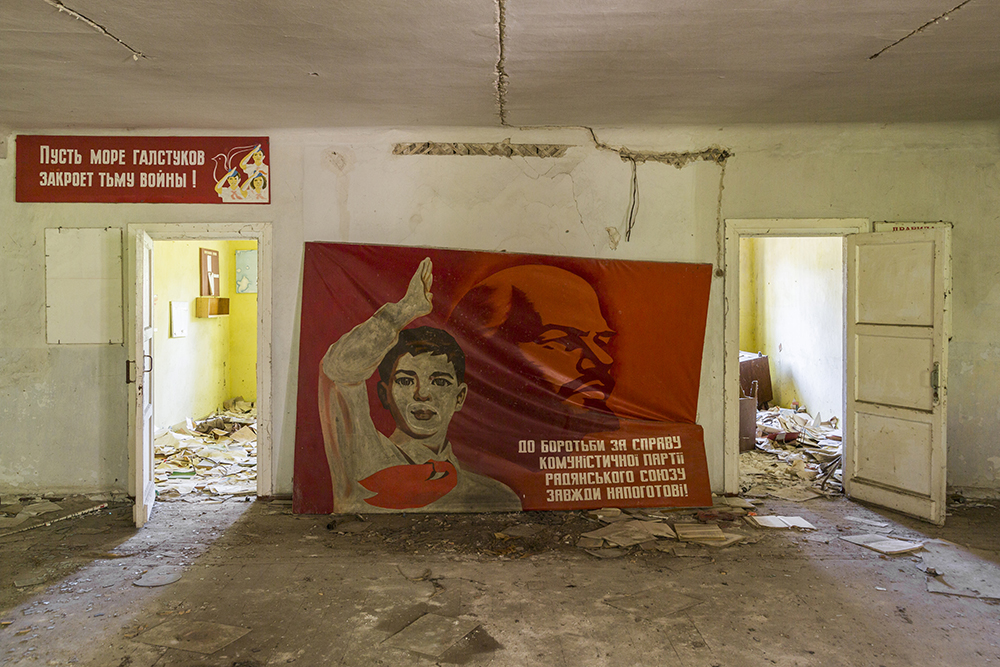 "Let a sea of scarves cover the darkness of war" School in Lelev (The scarf was the emblem of the communist youth)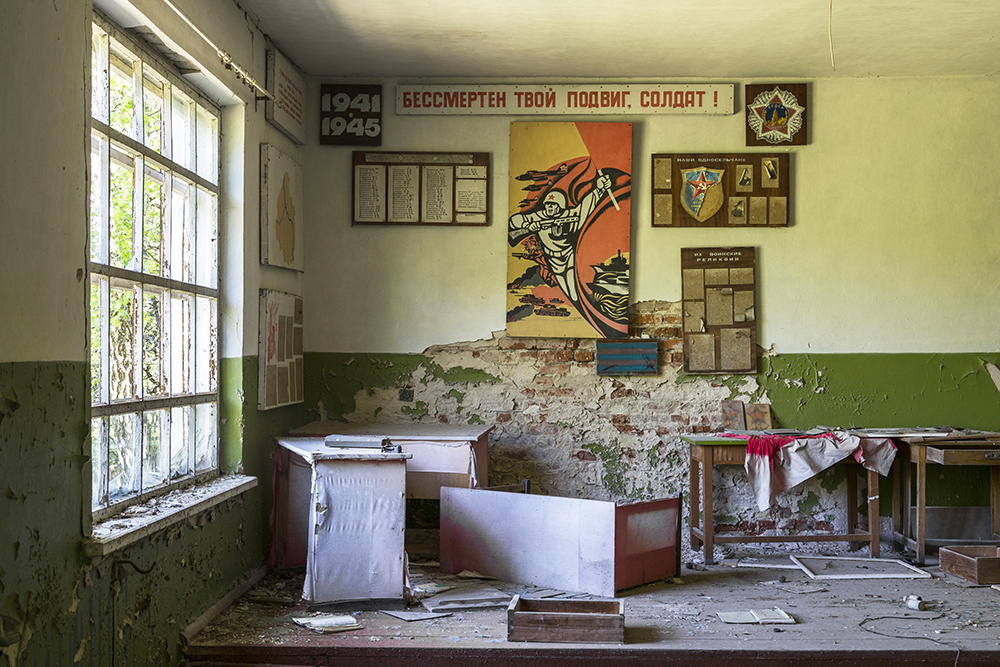 "Immortal is your heroic act, soldier" School in Lelev
After these three first visits, I began to know the area well and to have good contacts there.
I felt that I was far from having seen it all and I still wanted to come back many times.
I am a Chernobyl lover, I feel drawn to it for many reasons: the nature which has taken over for almost 40 years, the profusion of Soviet remains, the strength of the history of the place (the nuclear disaster).
The problem is, alone it is very expensive! Really very expensive!
Even though at that time I was making a good living and could afford it, I still had to be reasonable. So I started to form small groups that I take to Chernobyl.
The idea is that I make groups of 6 maximum (myself included), which is still quite reasonable and allows to fill a Mercedes Vito or a Renault Traffic. The costs are thus greatly reduced. For the lucky ones I bring, it's "royal at the bar", I manage everything from A to Z, everyone just getting their own plane ticket to Kiev.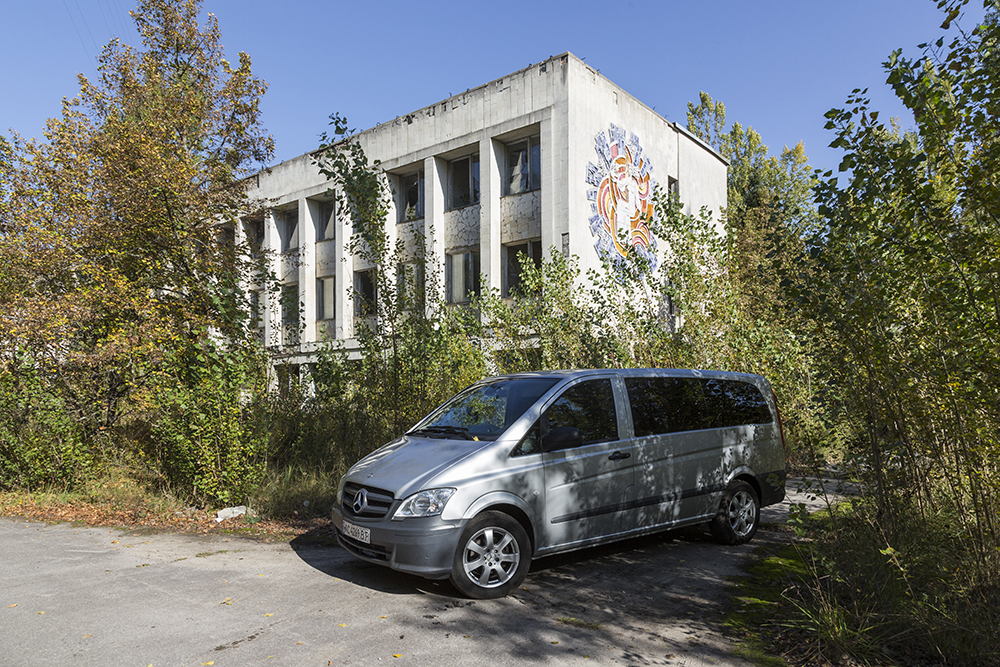 Typical vehicle in front of the old Pripyat post office.
I brought my first group of 5 people over 3 days in October 2018. Then a group of 5 people over 4 days in February 2019 then again 4 people over 5 days in May 2019 and 5 people over 5 days in October 2019.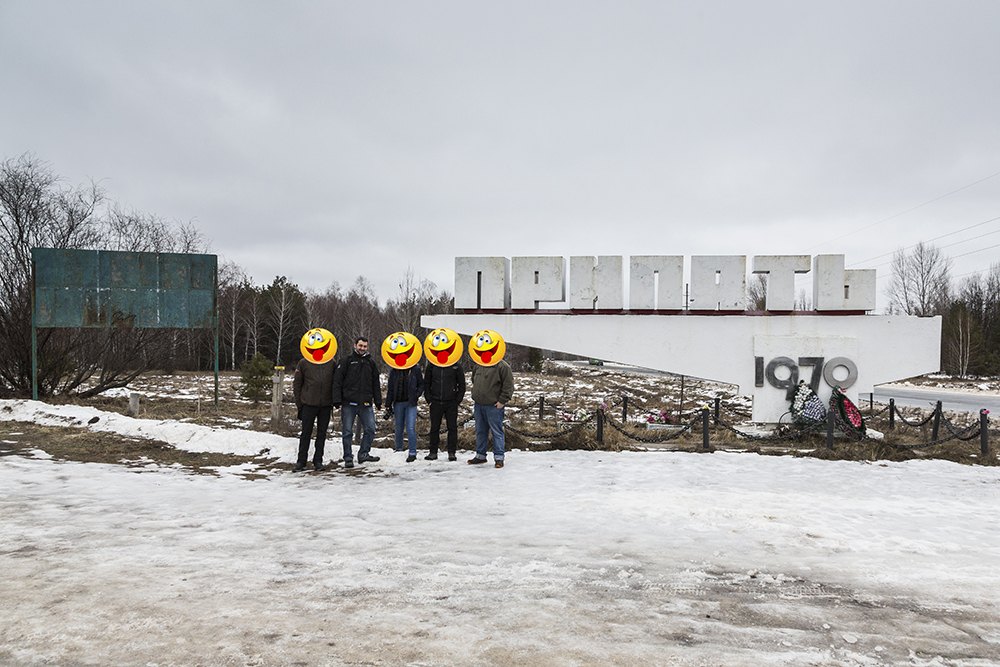 Groups in front of Pripyat's city sign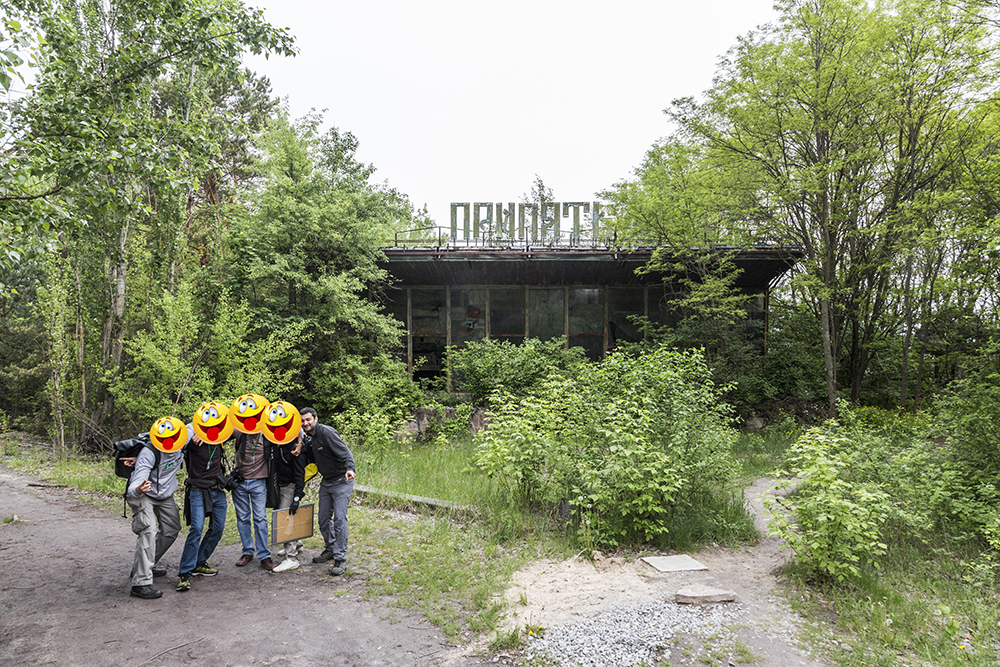 Group in front of coffee shop "Pripyat" in Pripyat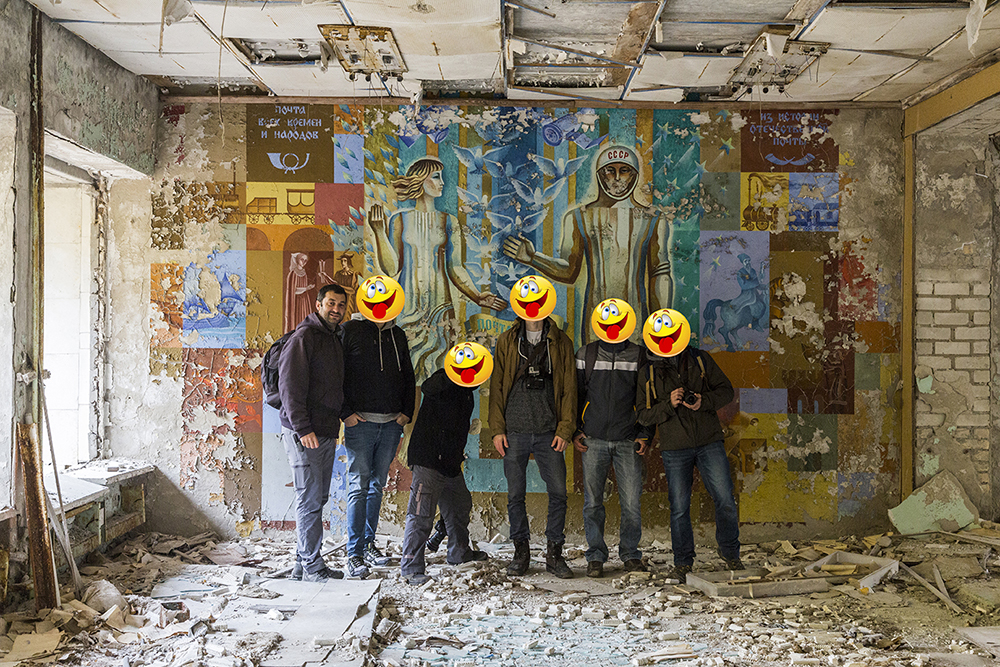 Group in front of a Soviet fresco inside Pripyat's former post office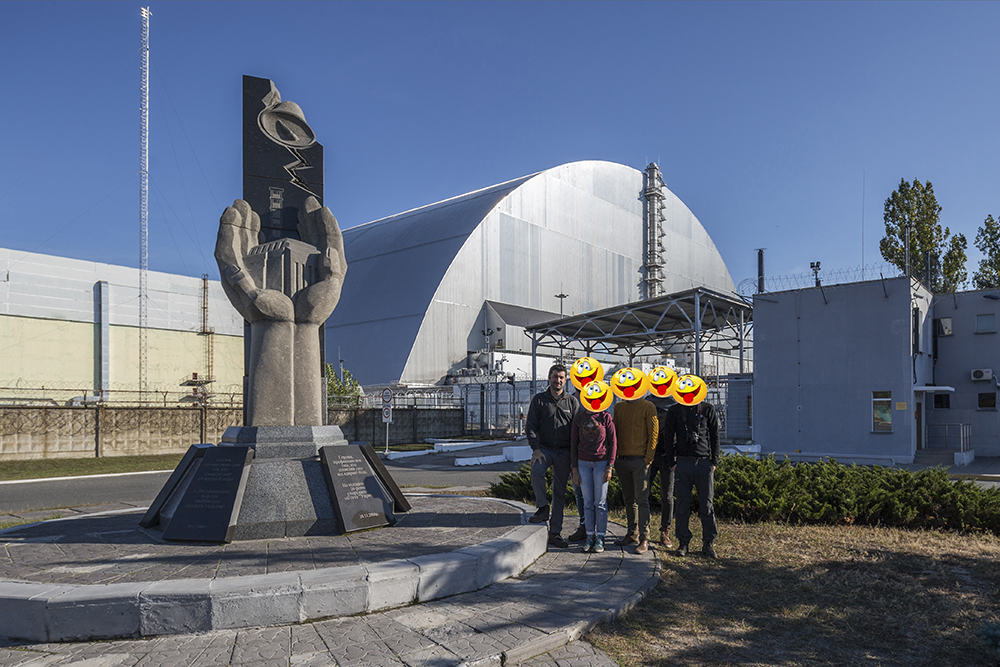 Group in front of the new sarcophagus above reactor 4
On each of these visits, I show the people who accompany me all the "classic" places because for most of them, it is their first visit. I also try to go and photograph some new places that I have identified since my last trip. So each trip is not an eternal restart but a deepening of my exploration of the area. Not to mention that visits at different times of the year bring different conditions, especially lights and vegetation. So coming in winter allows you to have snow, and no leaves on the trees, which allows you to see the facades of the buildings better. I thus discovered some propaganda slogans on buildings during my fifth and sixth trips after I had visited these places each time. Spring and summer bring longer days allowing more exploration. They also bring the return of nature with sometimes beautiful scenes. Autumn brings beautiful colors, with the leaves passing through all shades of yellows, oranges and reds in a few days.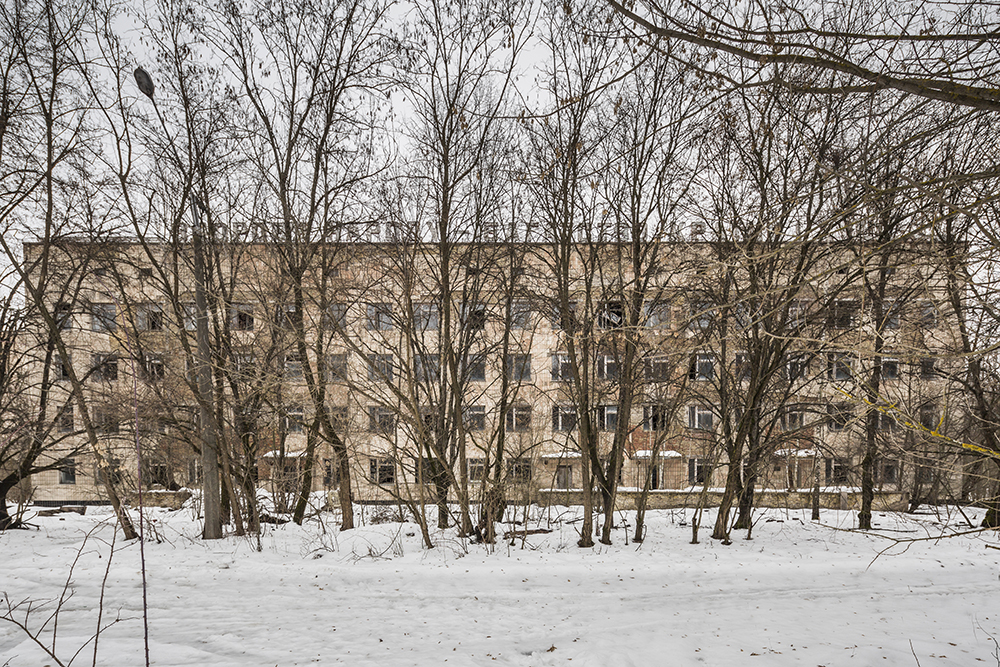 Slogan "The health of the people, the wealth of the country!" "Visible only in winter at the Prypiat hospital.
Since my last visits, I have had access to the nuclear power plant. It is thus possible to visit the control rooms of different reactors as well as a reactor itself. One of those that were turned off normally, of course!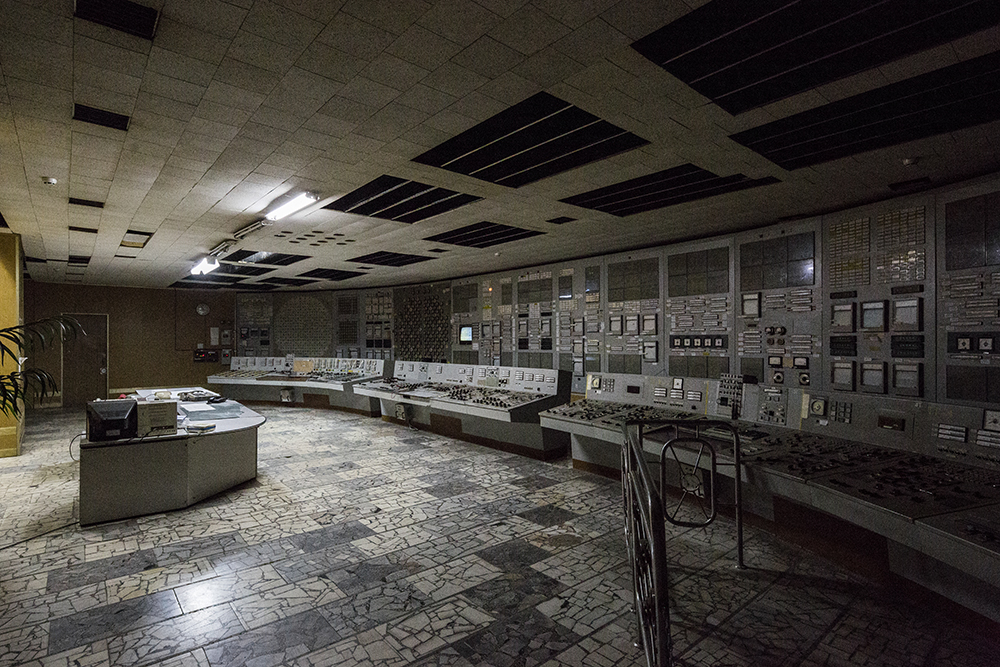 Reactor 2 control room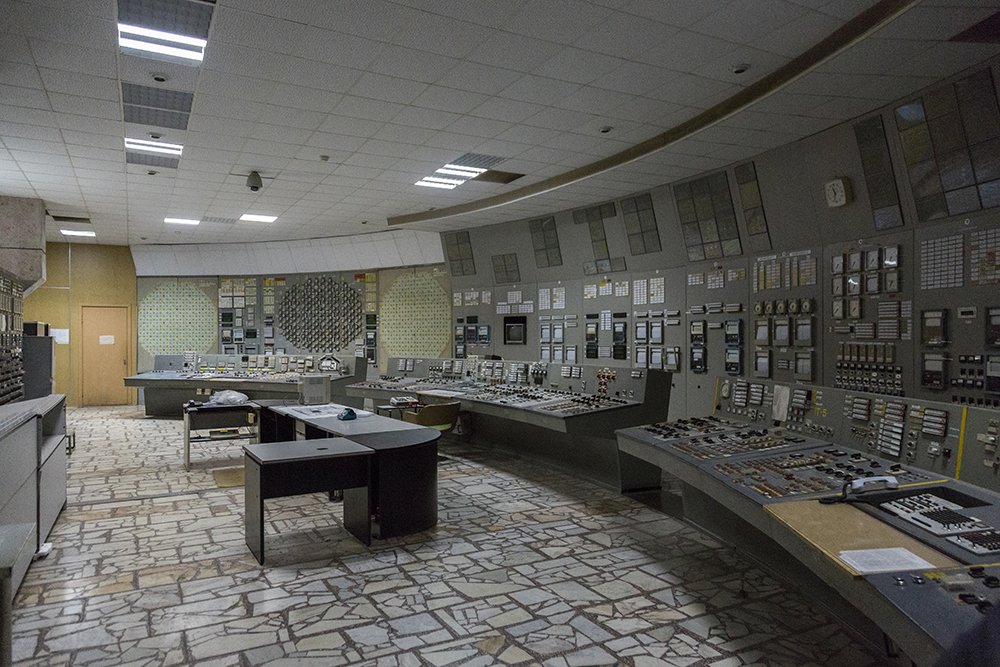 Reactor 3 control room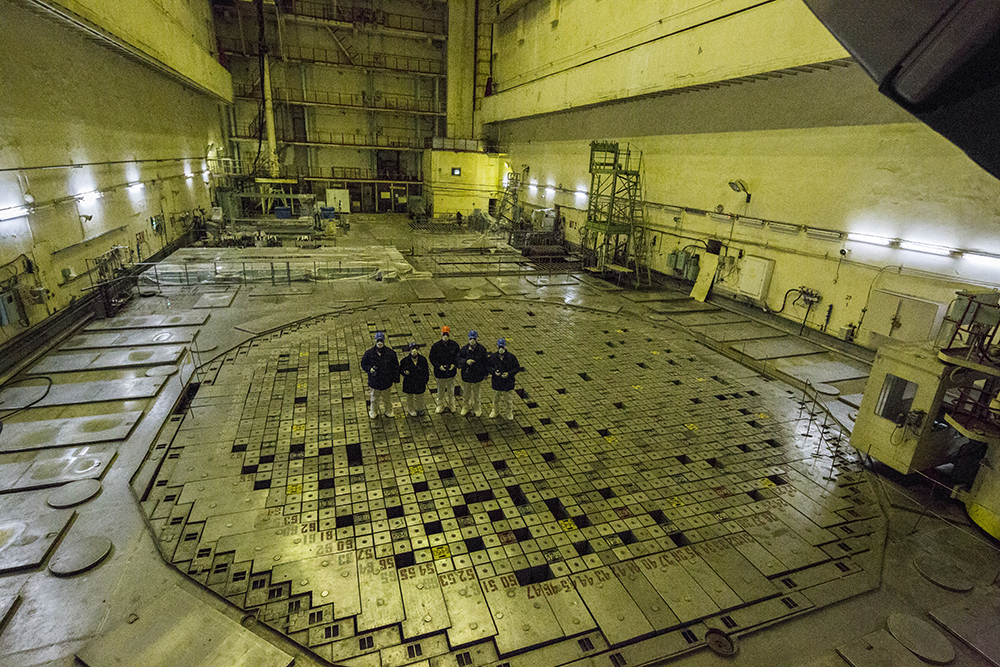 Reactor 3
Chernobyl cannot be visited like any abandoned place. Its background gives a special taste. I was one year old at the time of the accident so have no recollection of it. But as a big consumer of television documentaries, I heard about them regularly throughout my childhood.
It's quite rare to visit an abandoned place and get to know its history. This knowledge adds a lot of interest to the visit. When the story is tragic in addition, the visit is all the more powerful.
Visiting Chernobyl is like reading the pages of history books and being teleported 40 years back to the days of the USSR.
If you're interested in a visit, I'm forming a group pretty much all the time, so feel free to write me through the contact form. If you are already a group of 5, great, we go when you want (allow between a month or two for the papers). If you are less, you can join others waiting for a group. I regularly have singles or couples waiting. In this case, we will choose dates that suit everyone!
UPDATE DECEMBER 2020:  I had planned to make 3 trips in 2020 with 3 groups but the coronavirus decided otherwise. The next one is scheduled for May 2021, fingers crossed!
UPDATE DECEMBER 2021: I finally made two trips in 2021, in May and September. After the birth of the most beautiful baby in the world in November 2021, I will reduce trips to Chernobyl a bit and should only go there once or twice in 2022. Not before spring to enjoy the first months with my son.
UPDATE FEBRUARY 2022: In recent months, many of you have contacted me to go to Chernobyl. Given the current context and the Russian-Ukrainian war, no travel preparations will be launched until the situation on site has returned to normal.
Here is a small taste of the zone: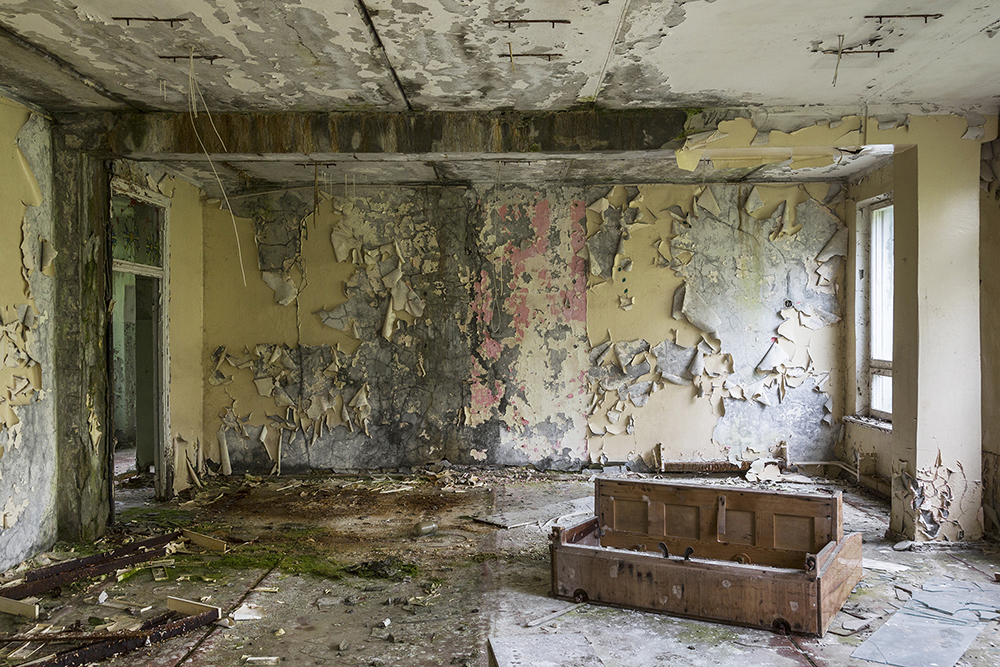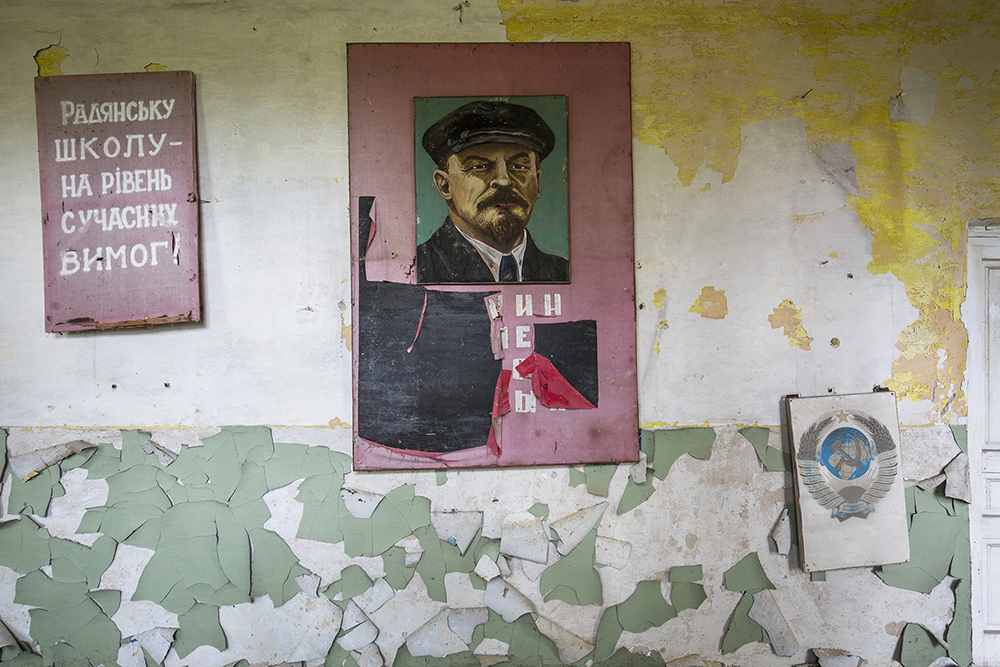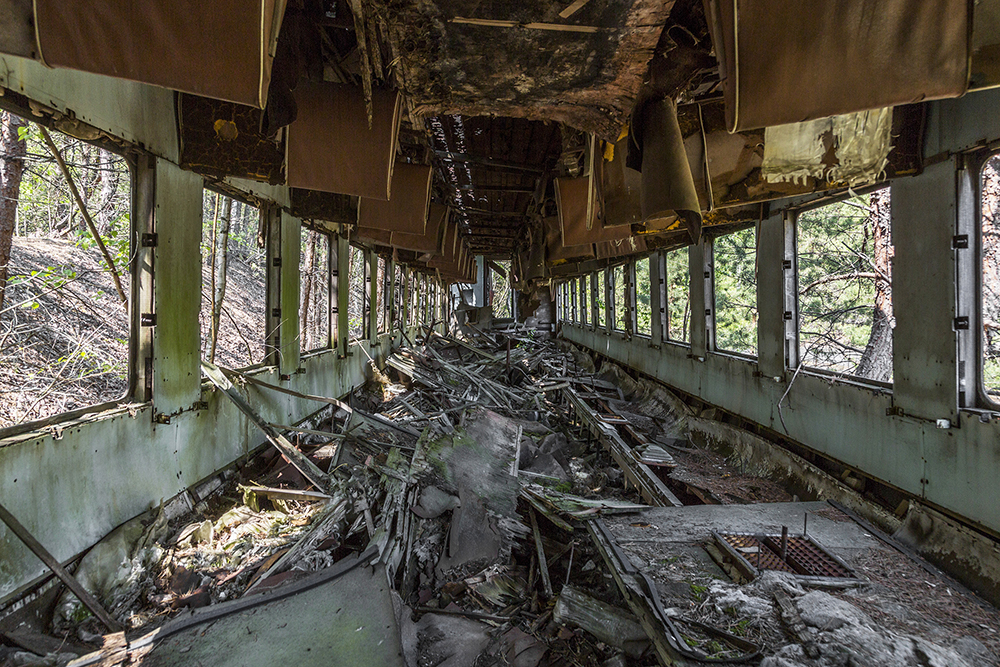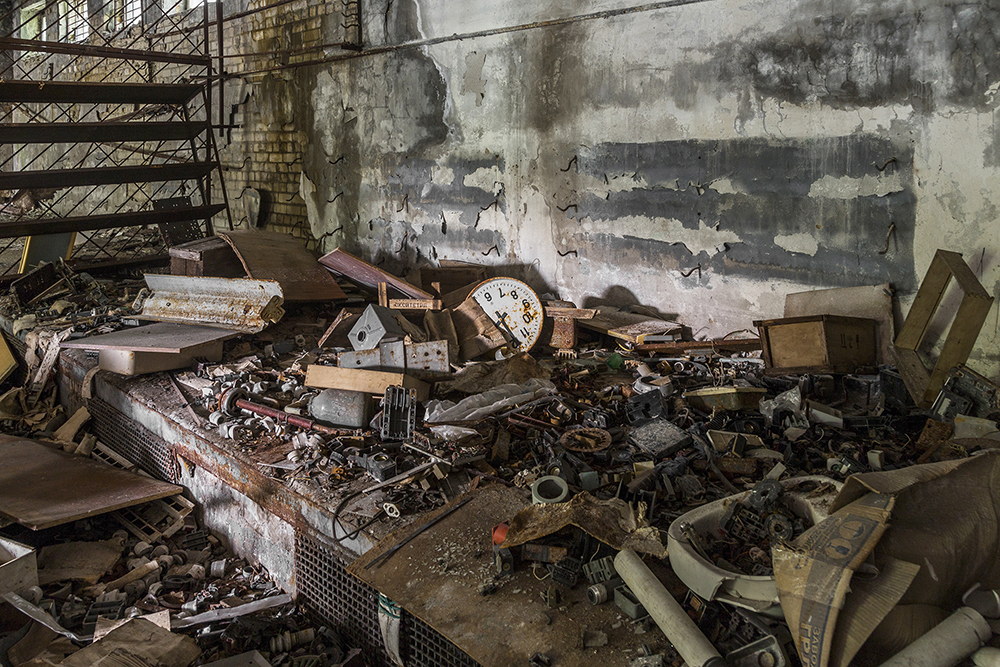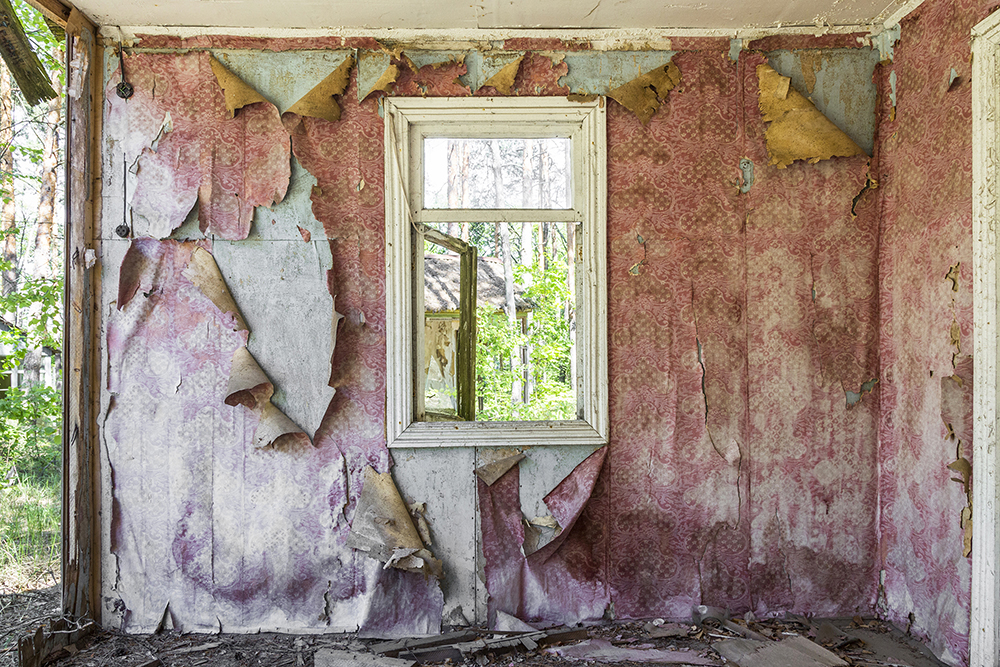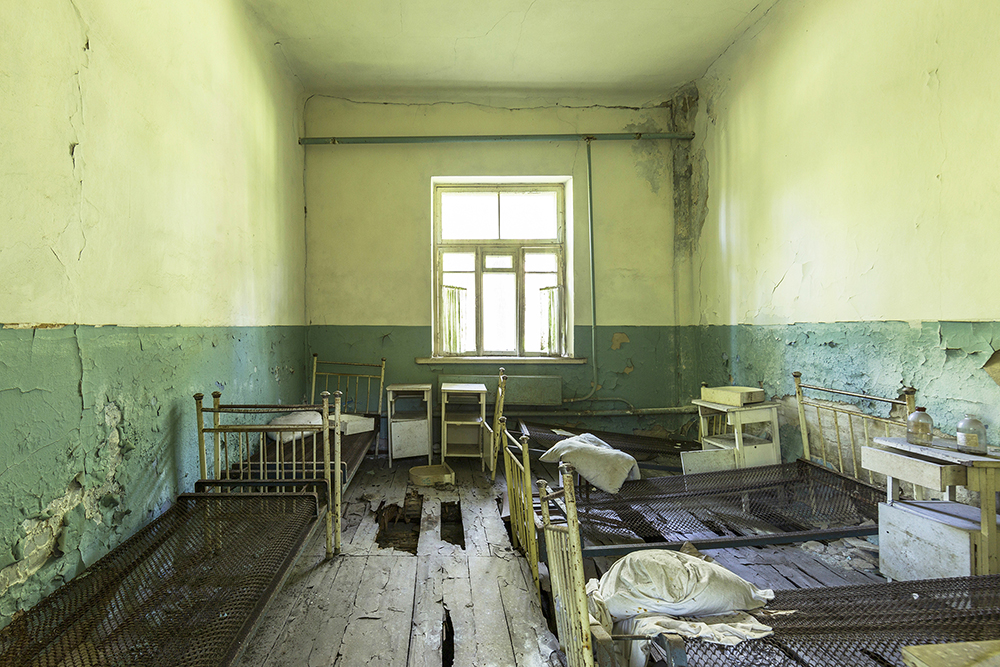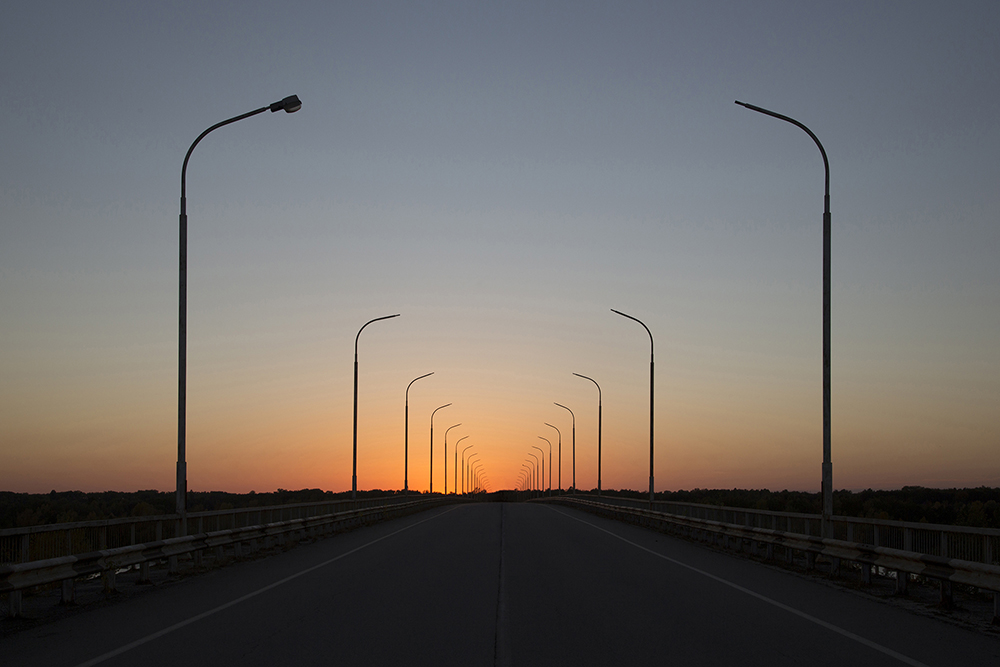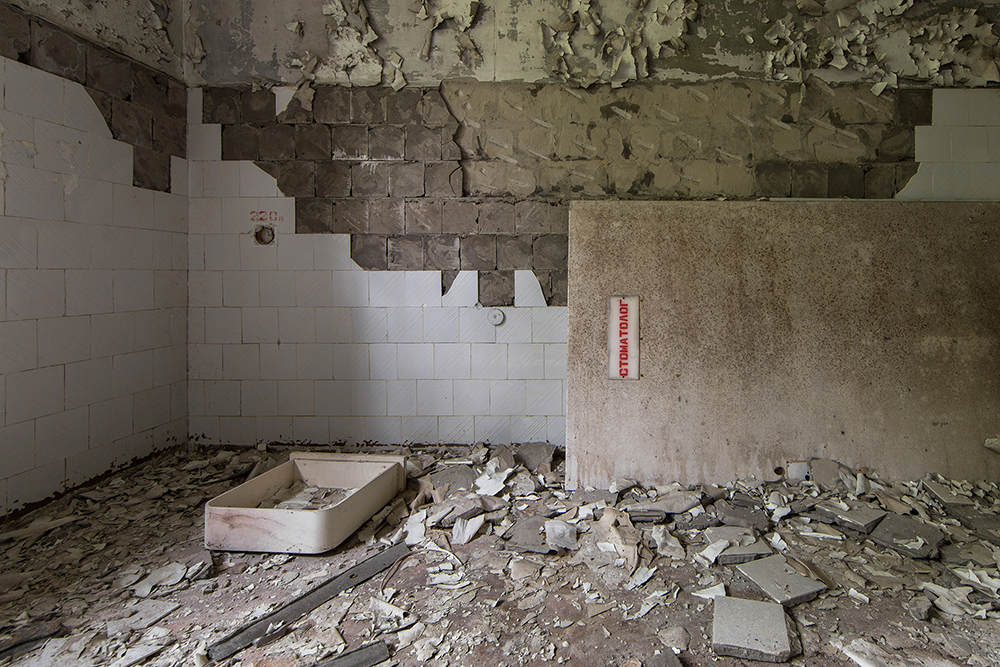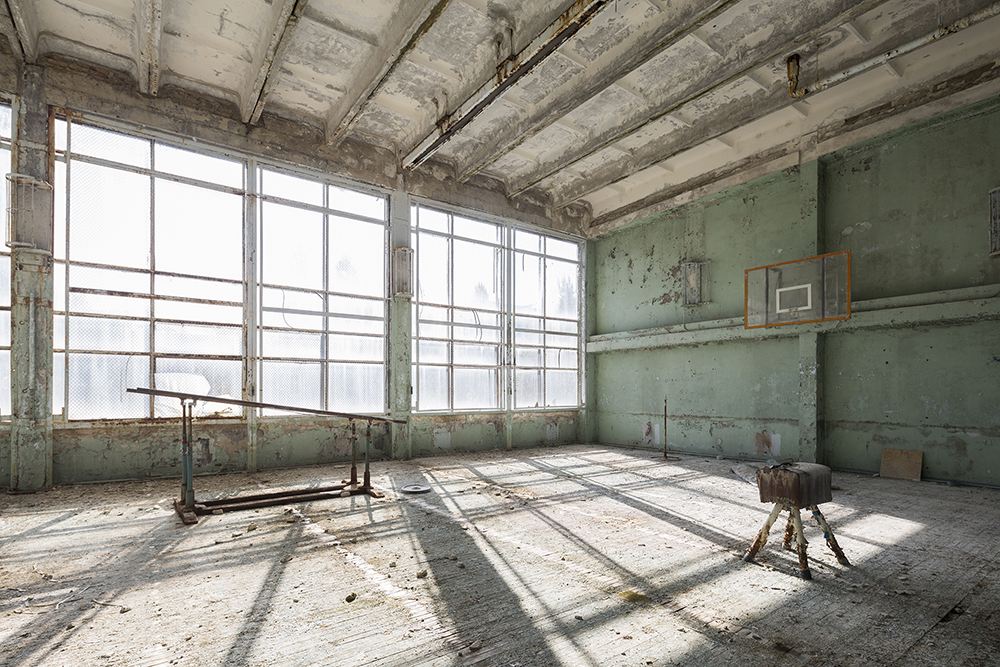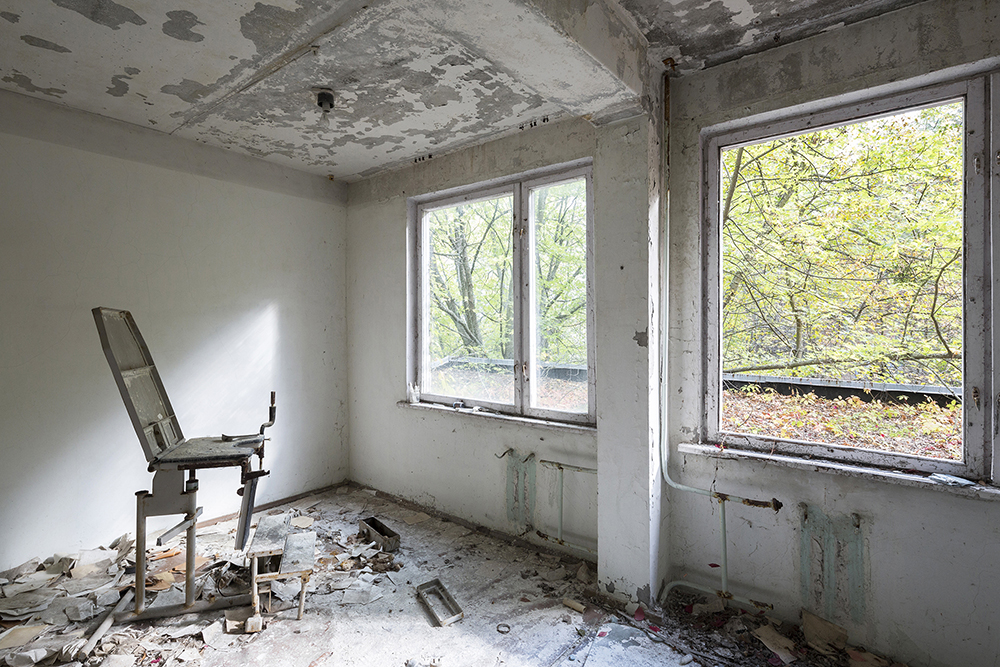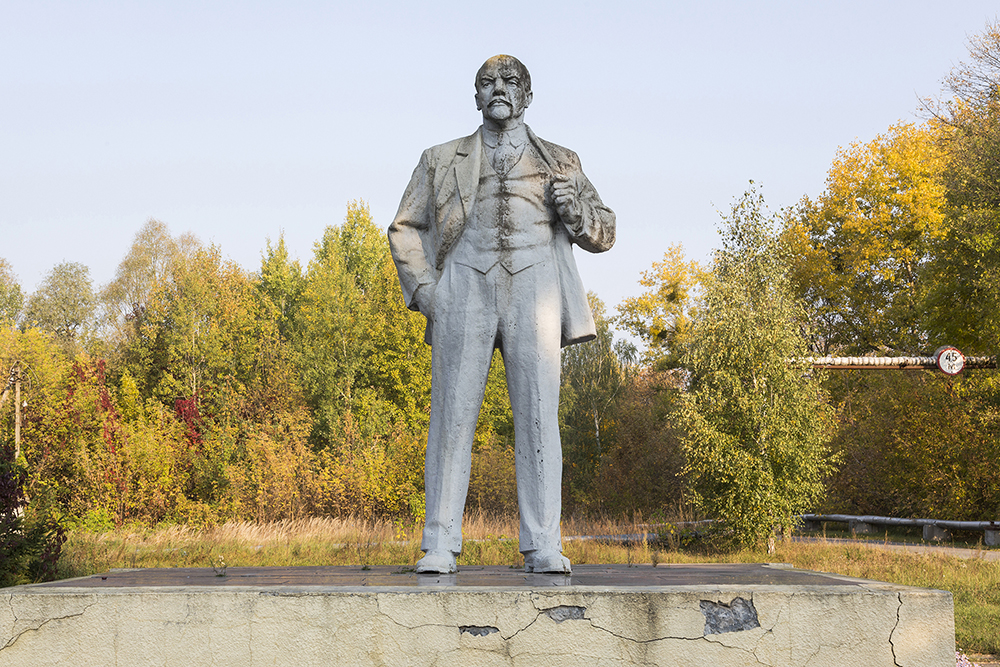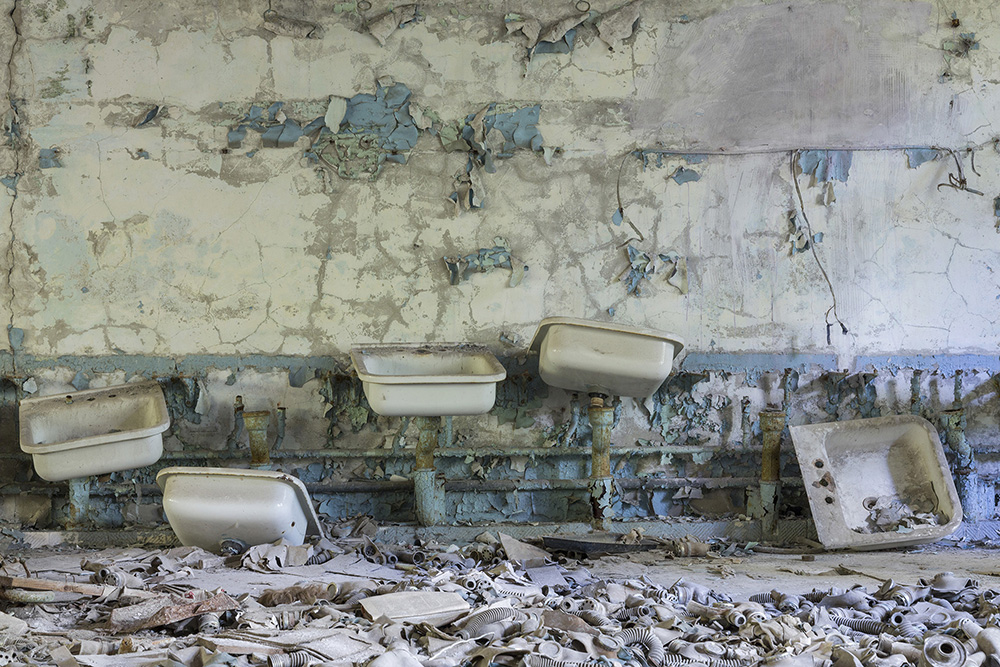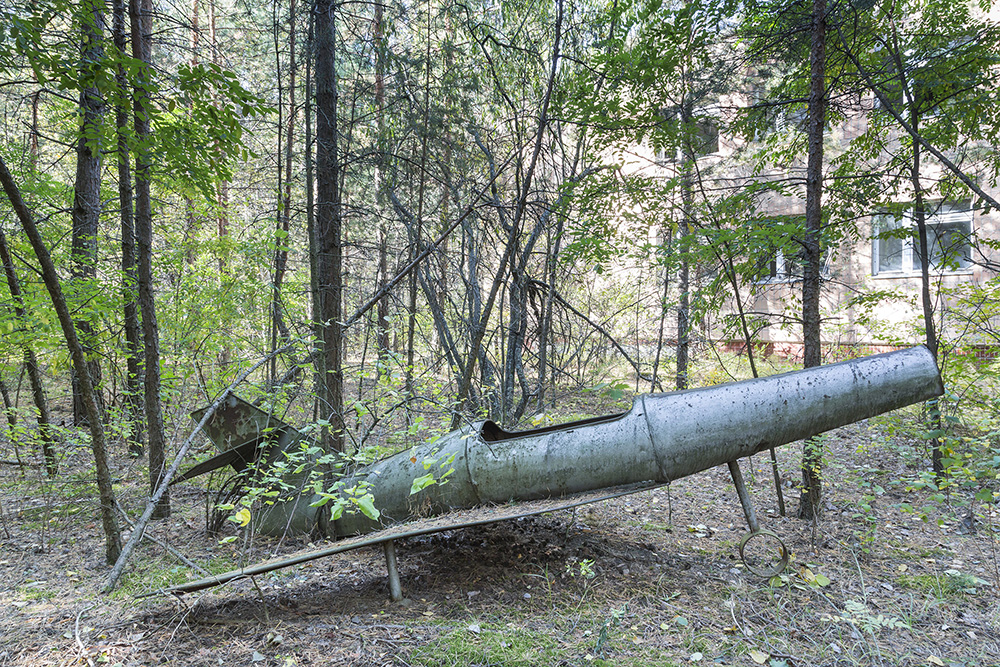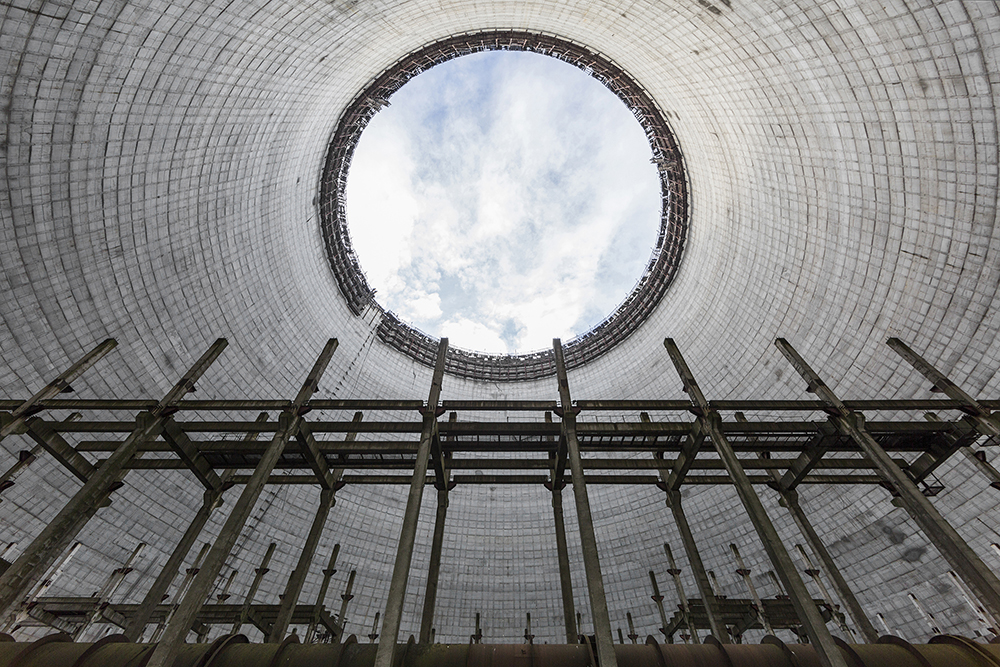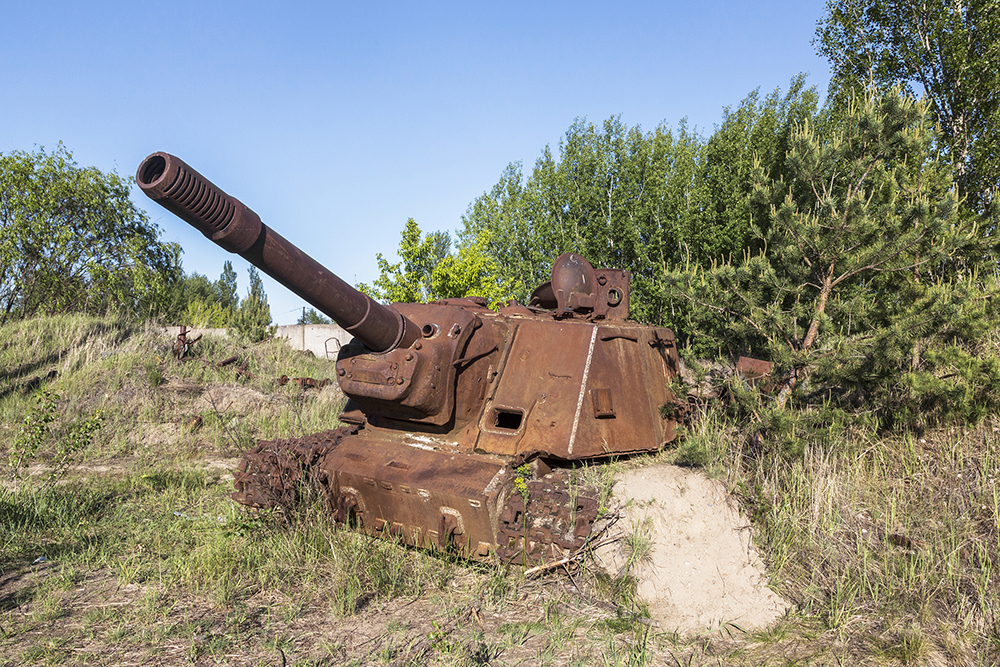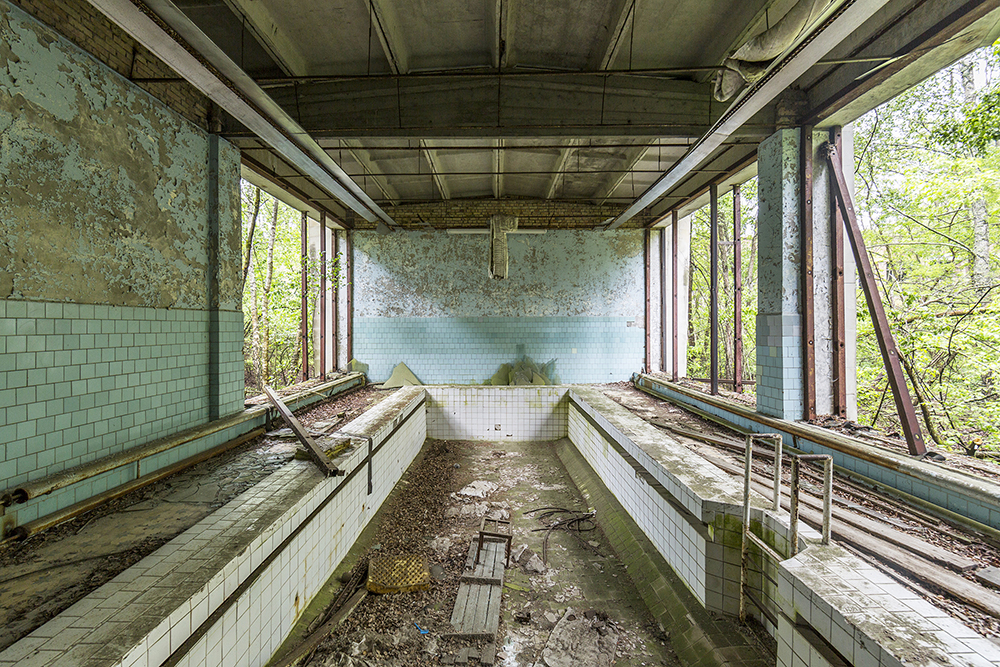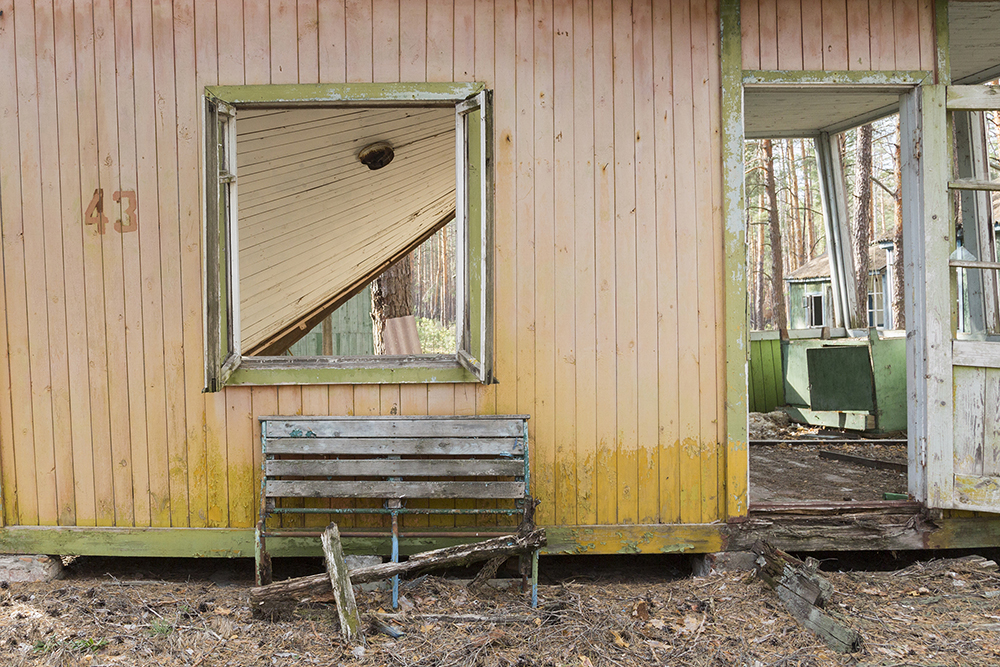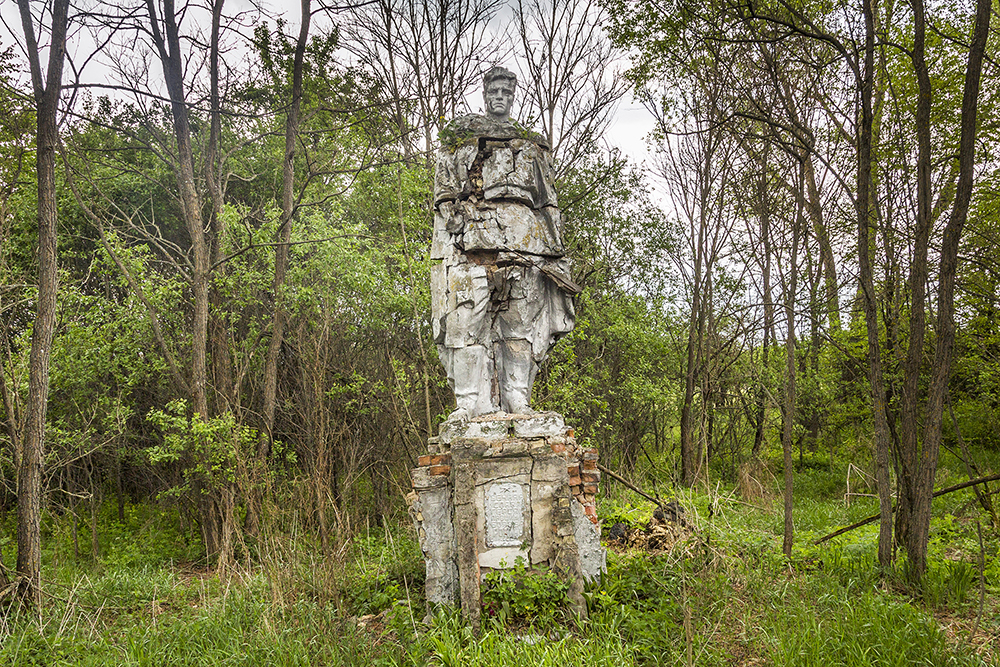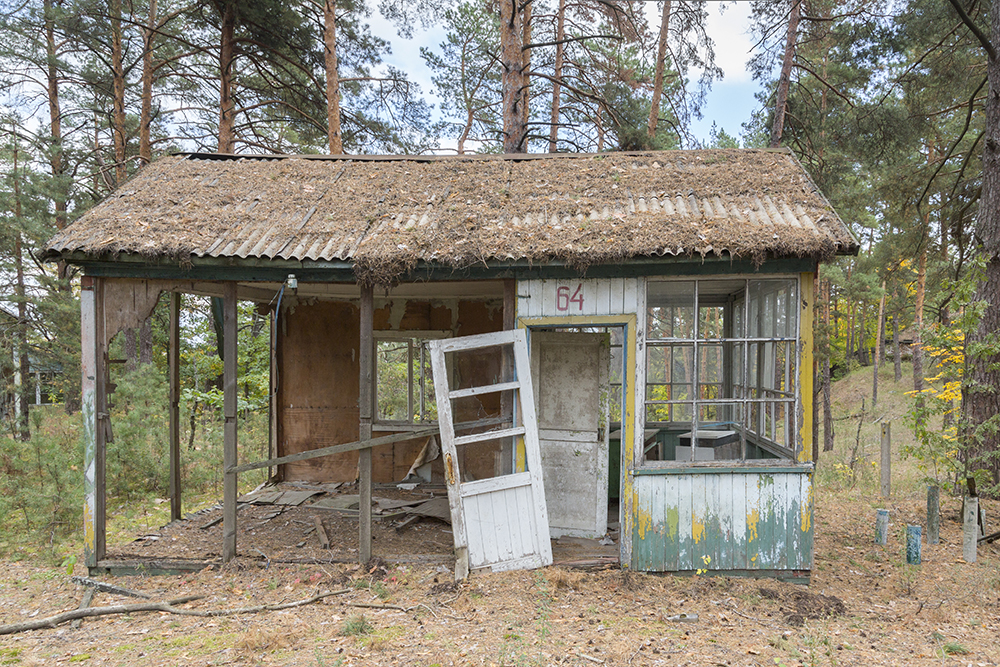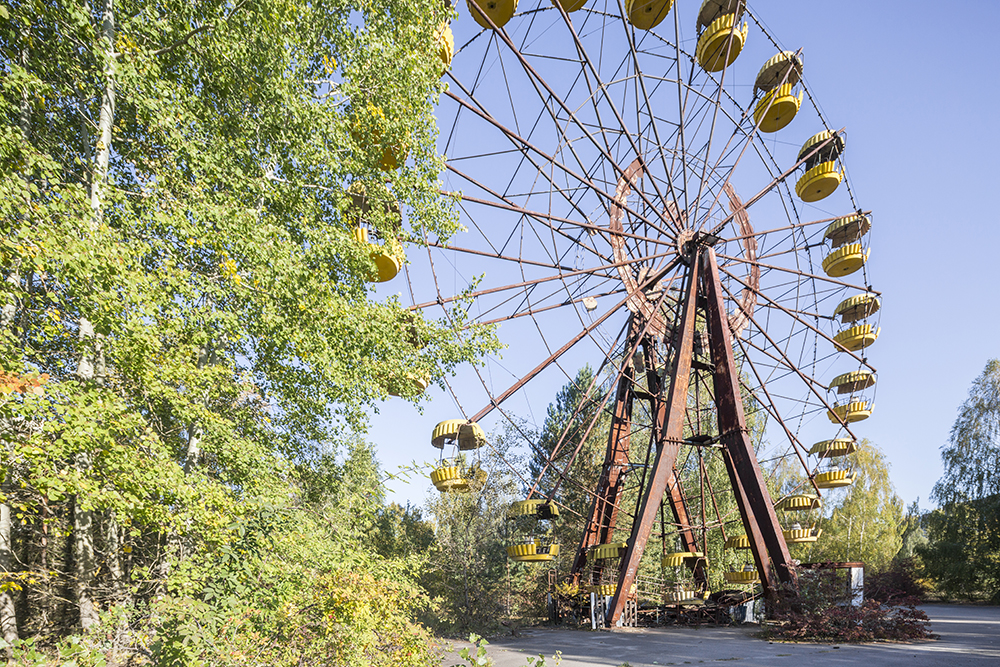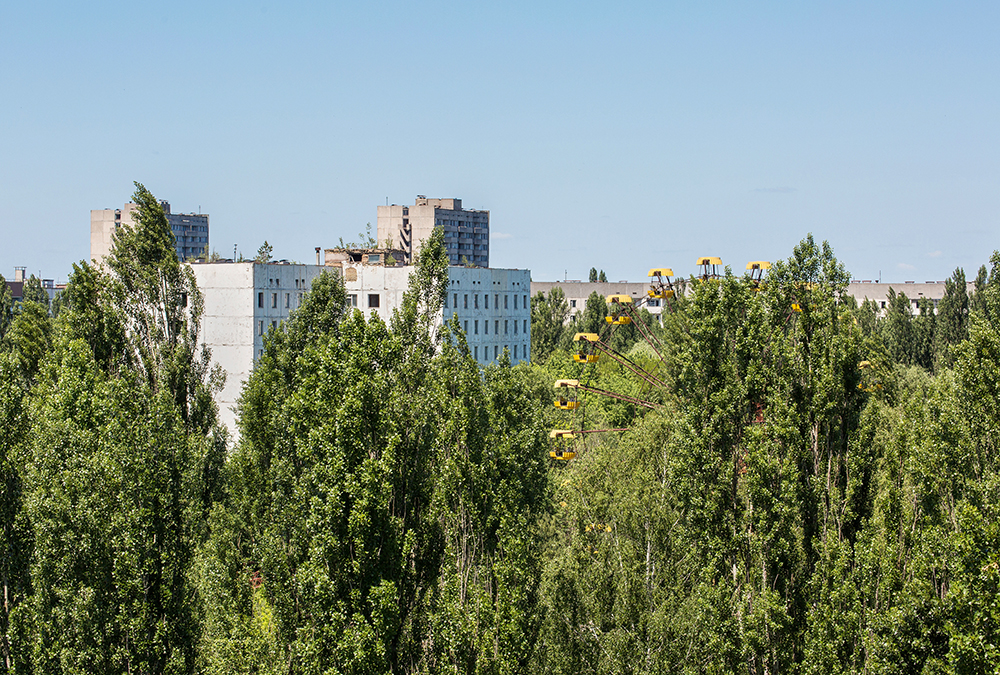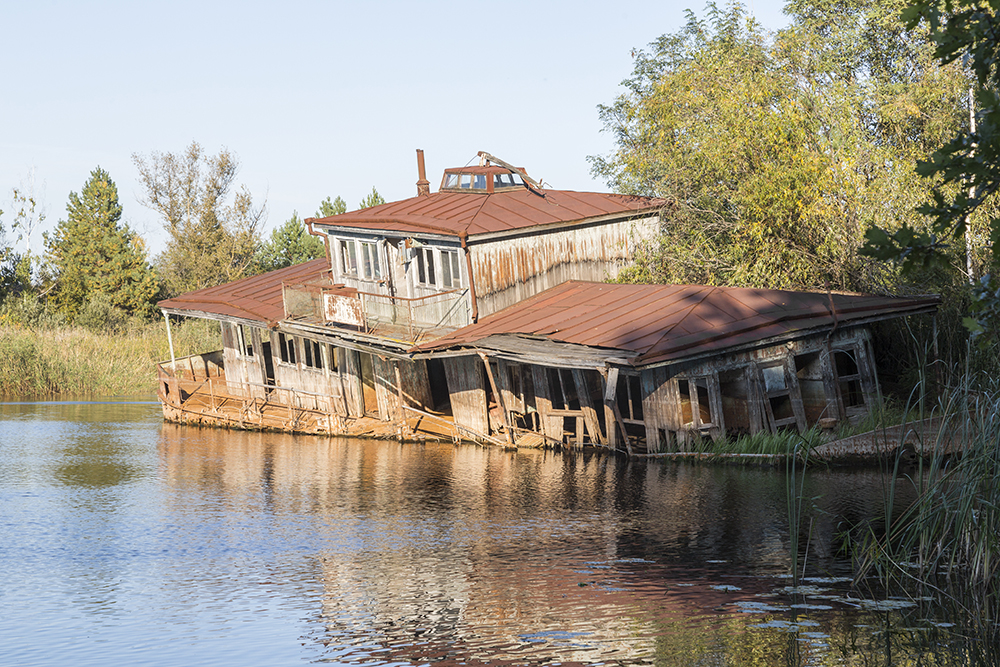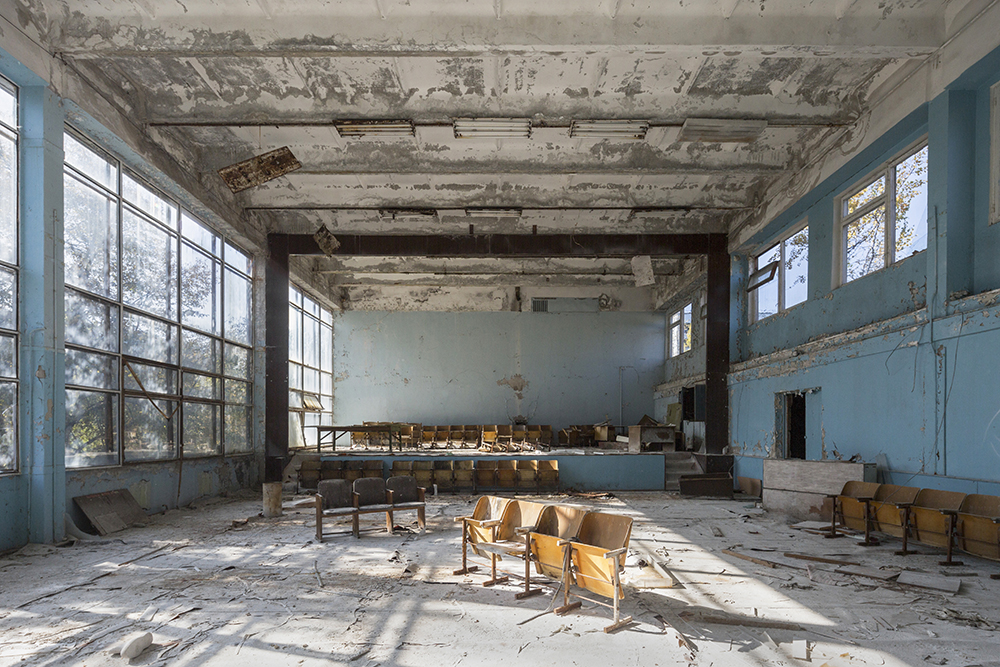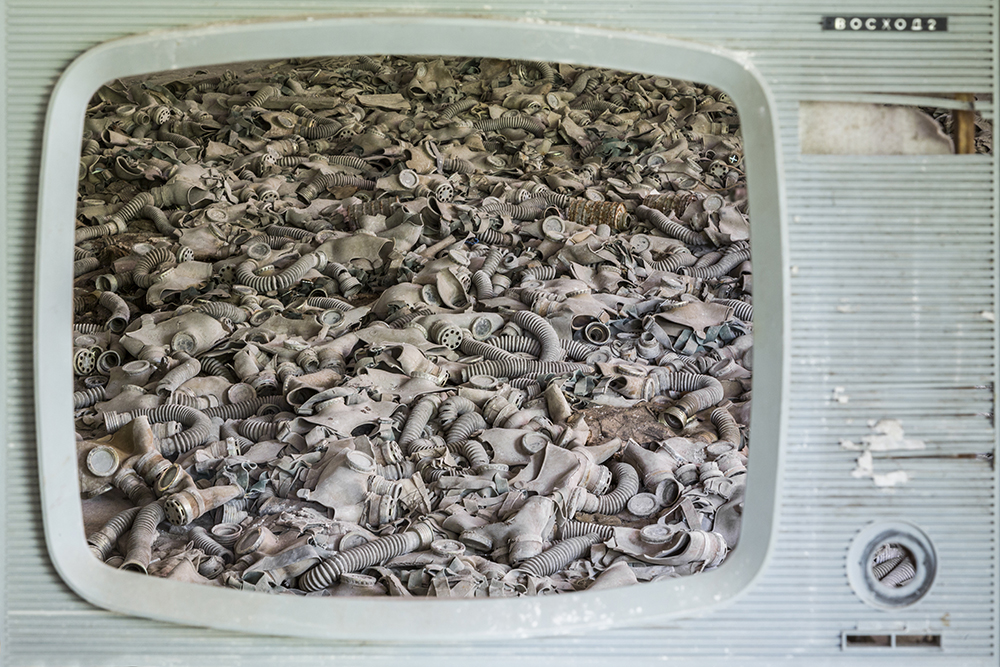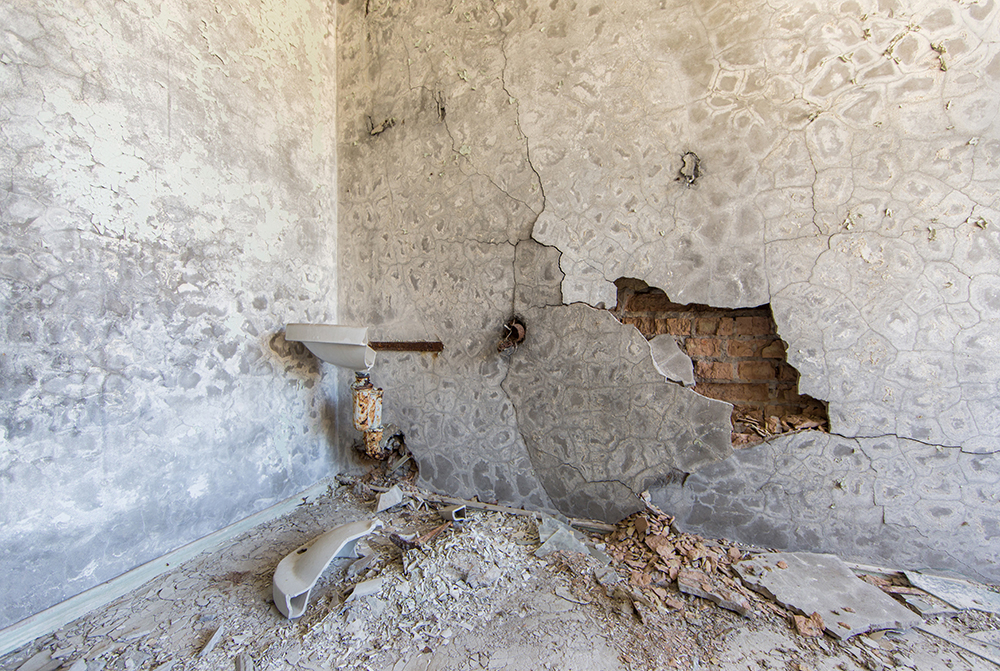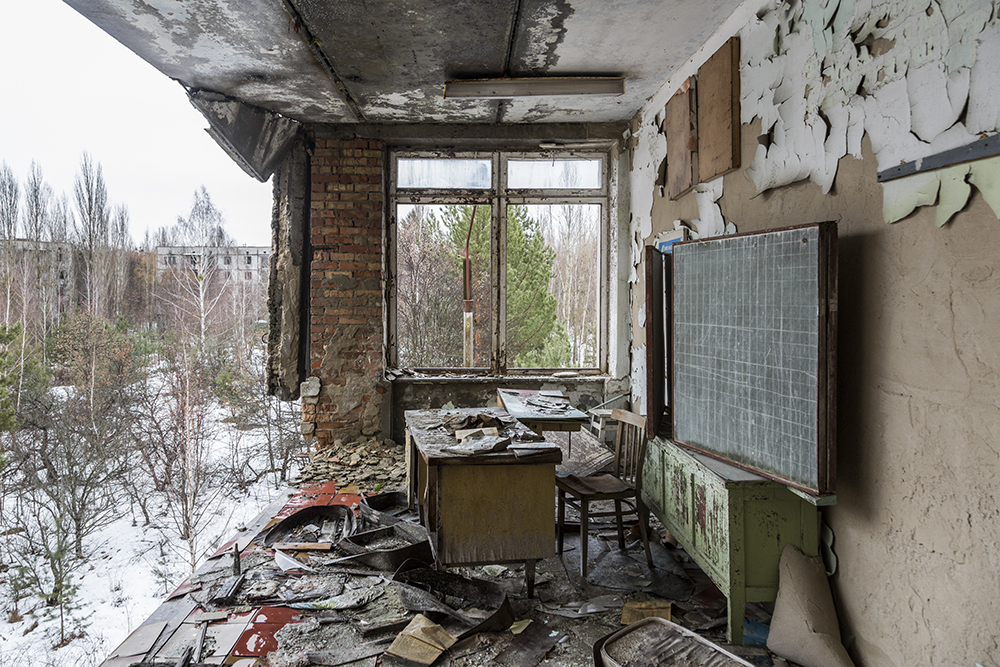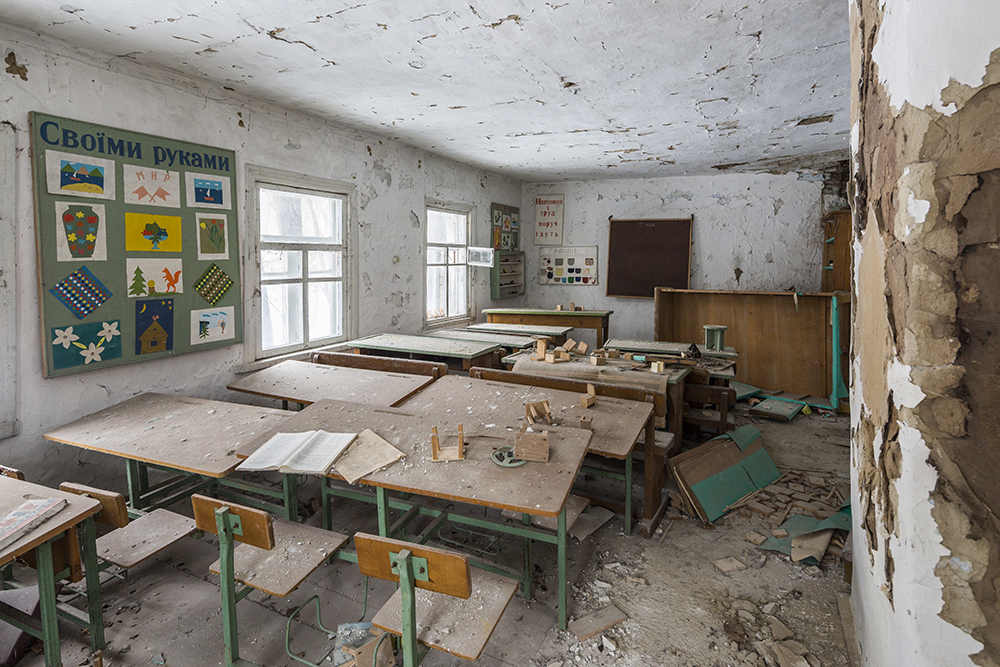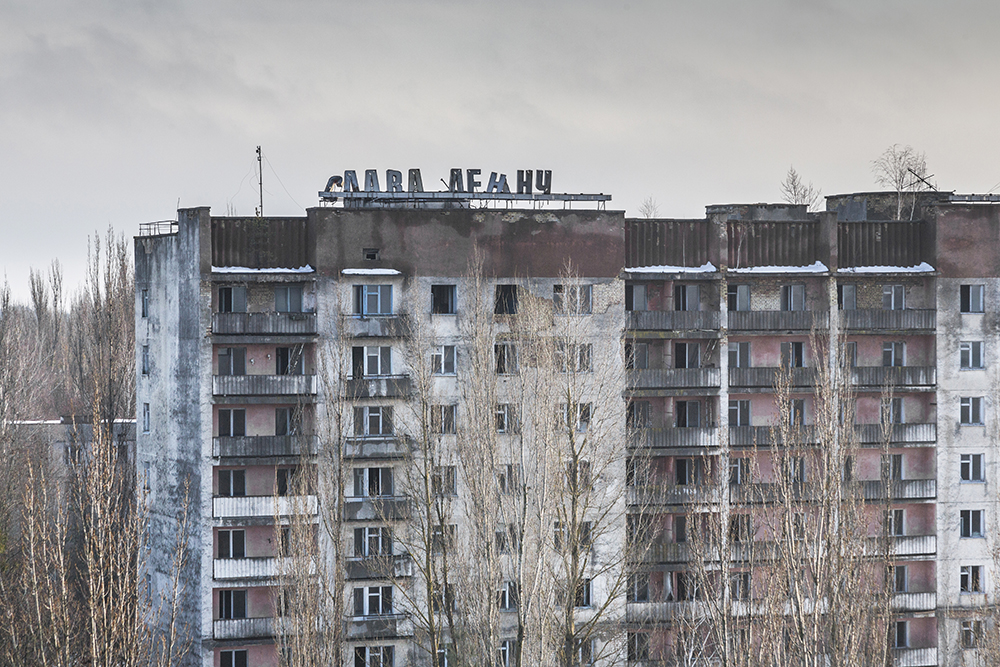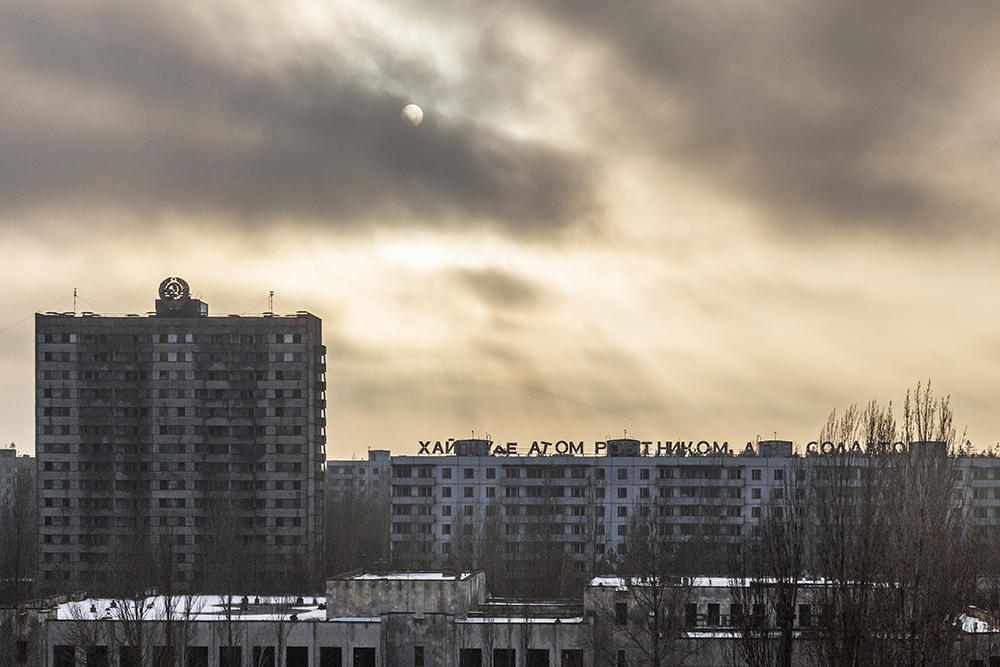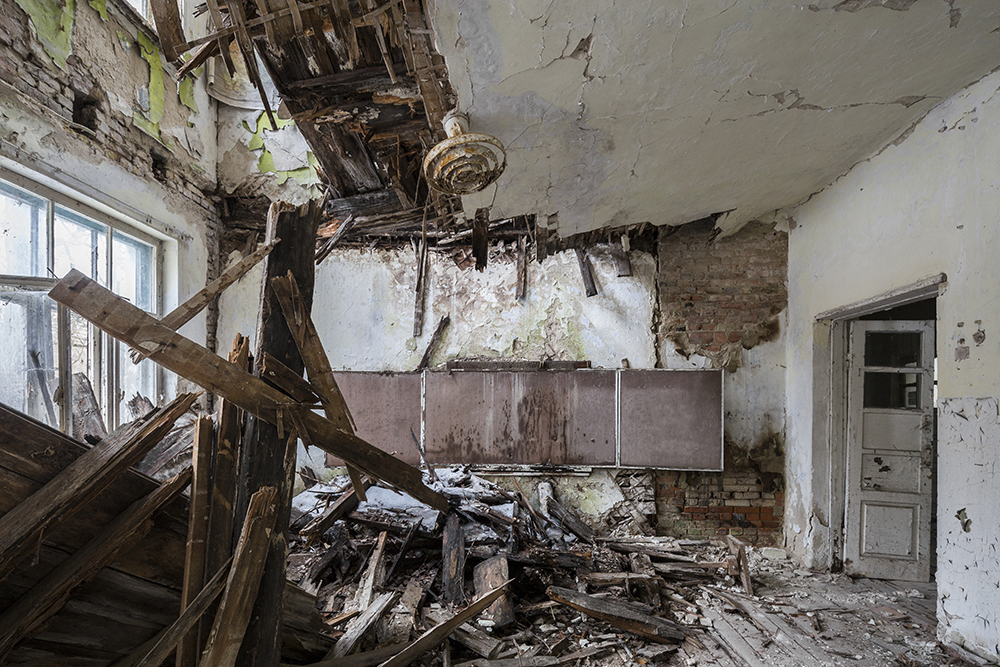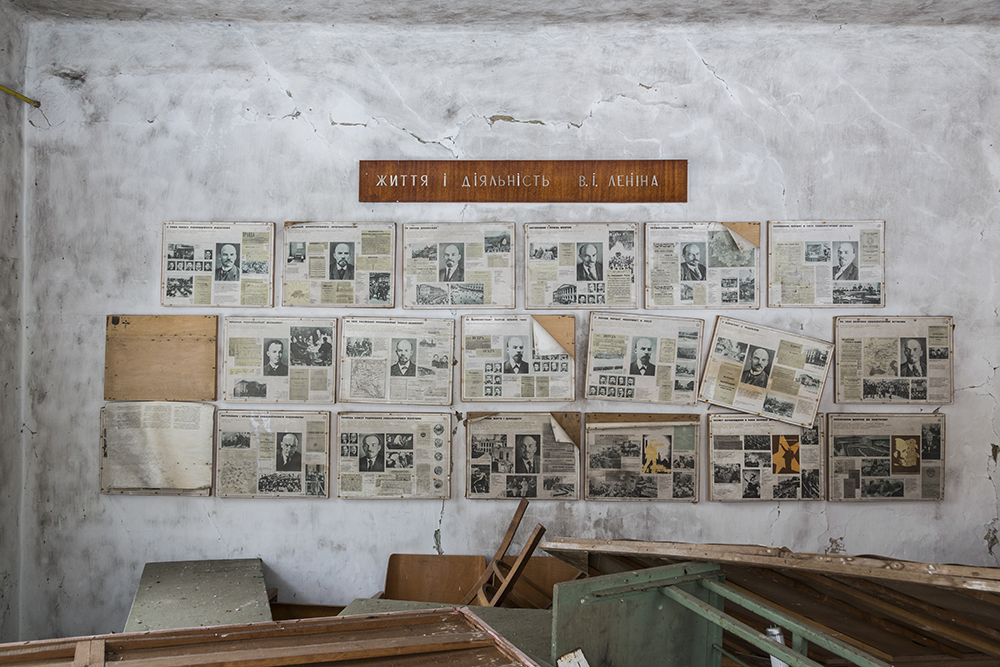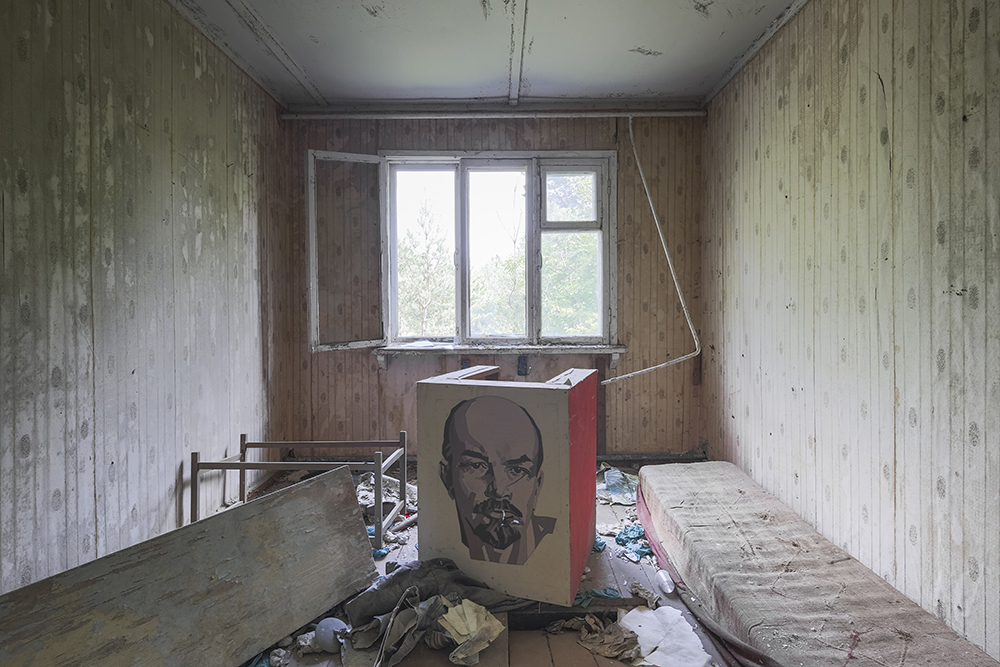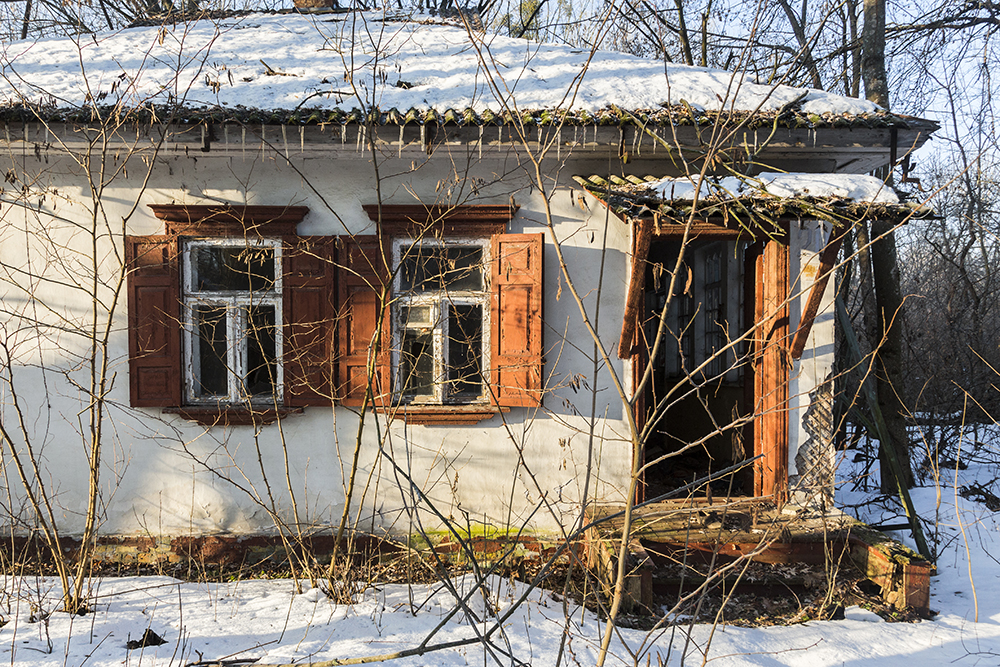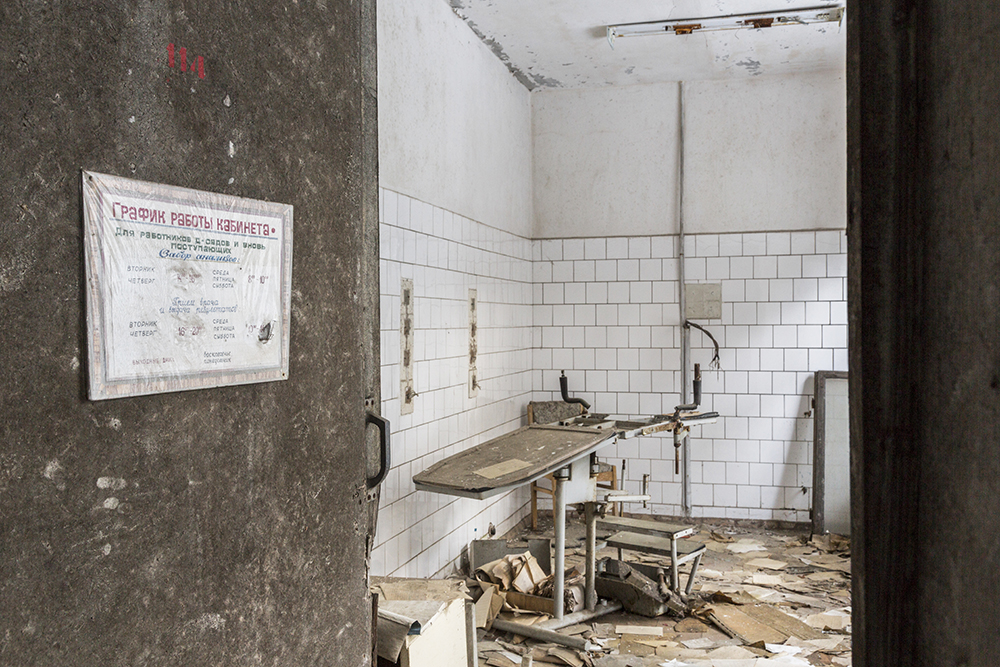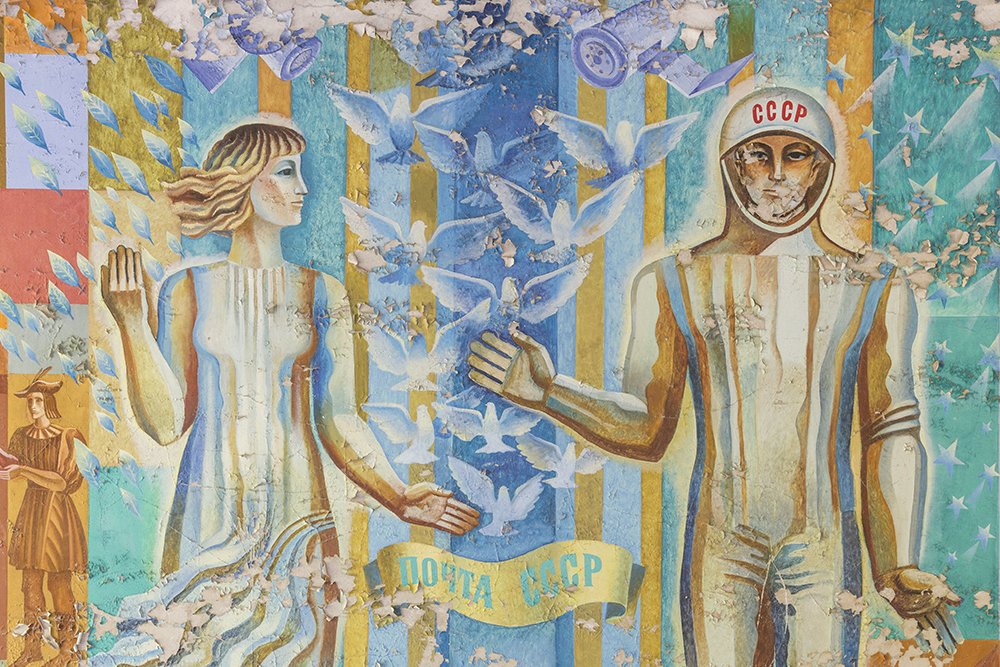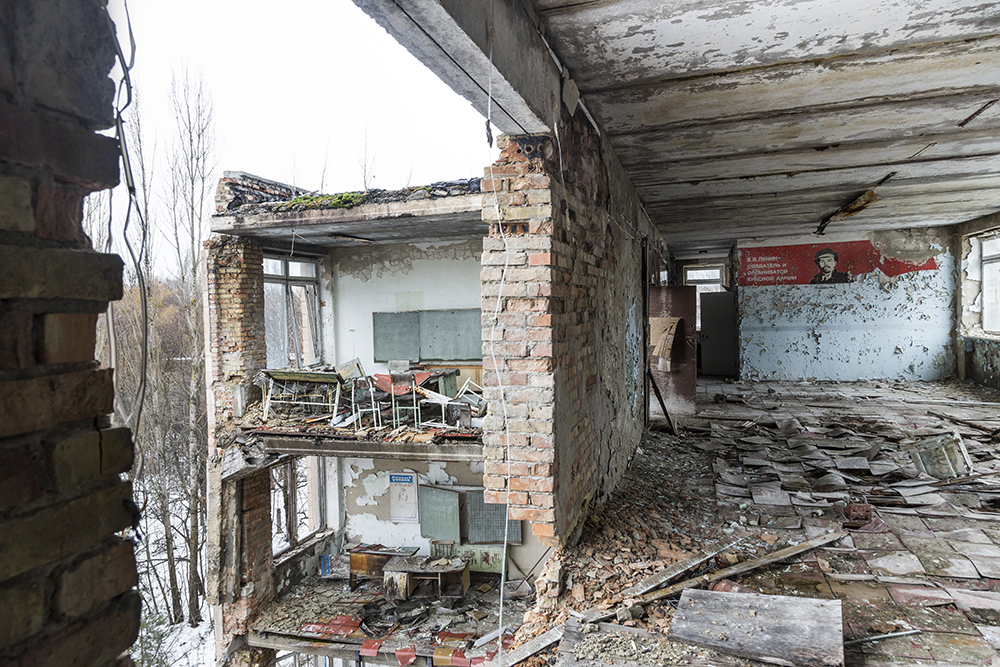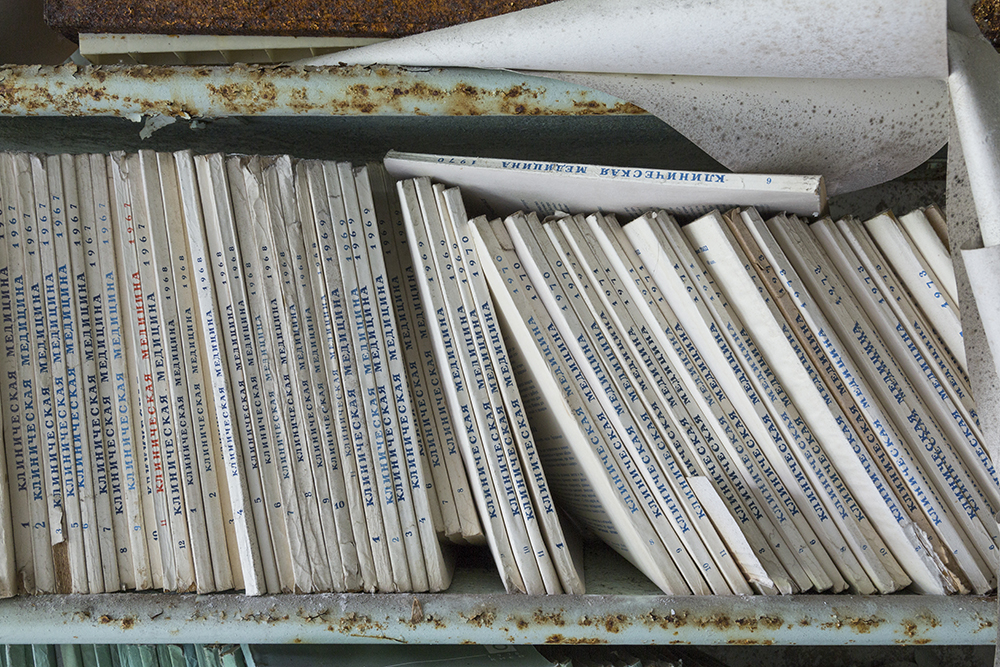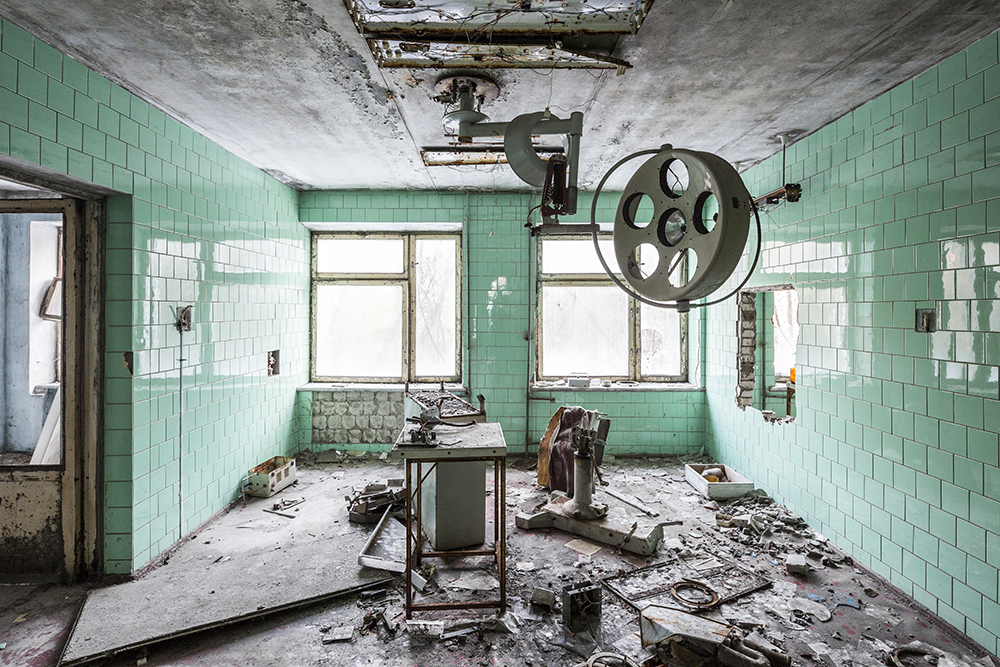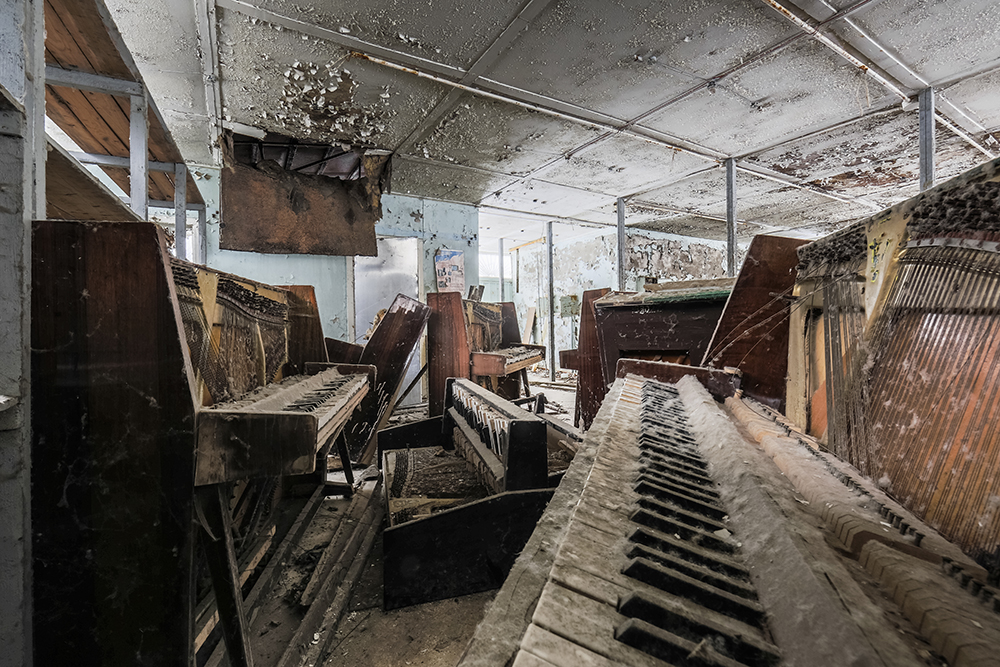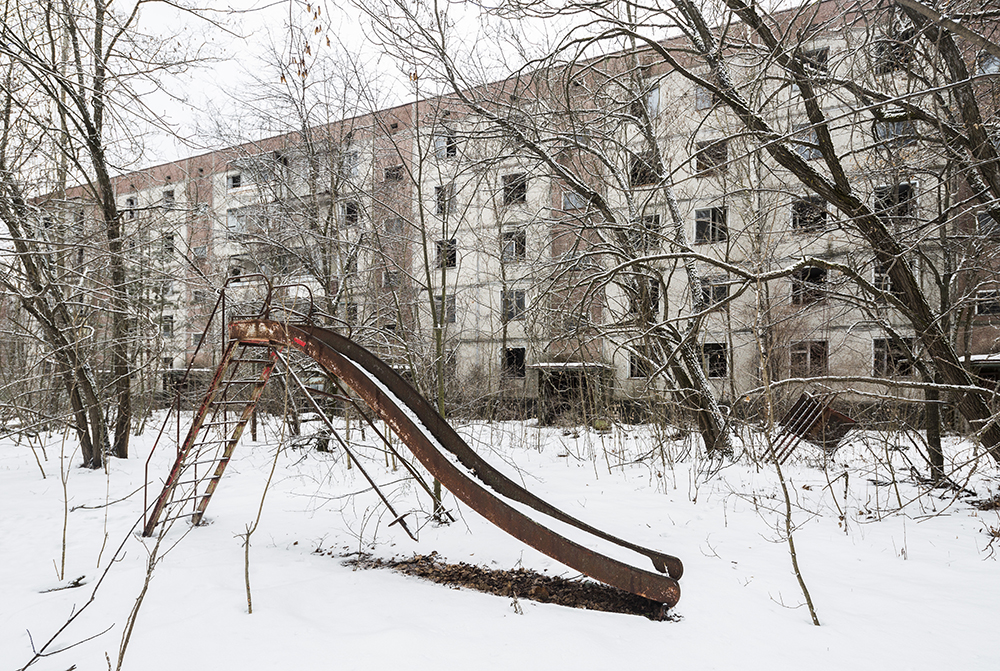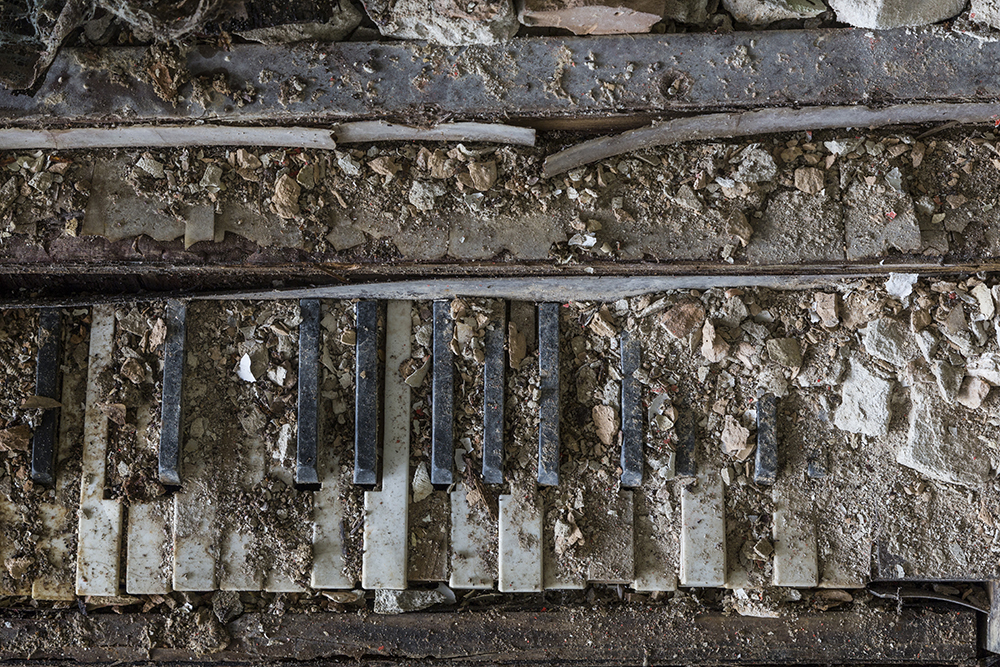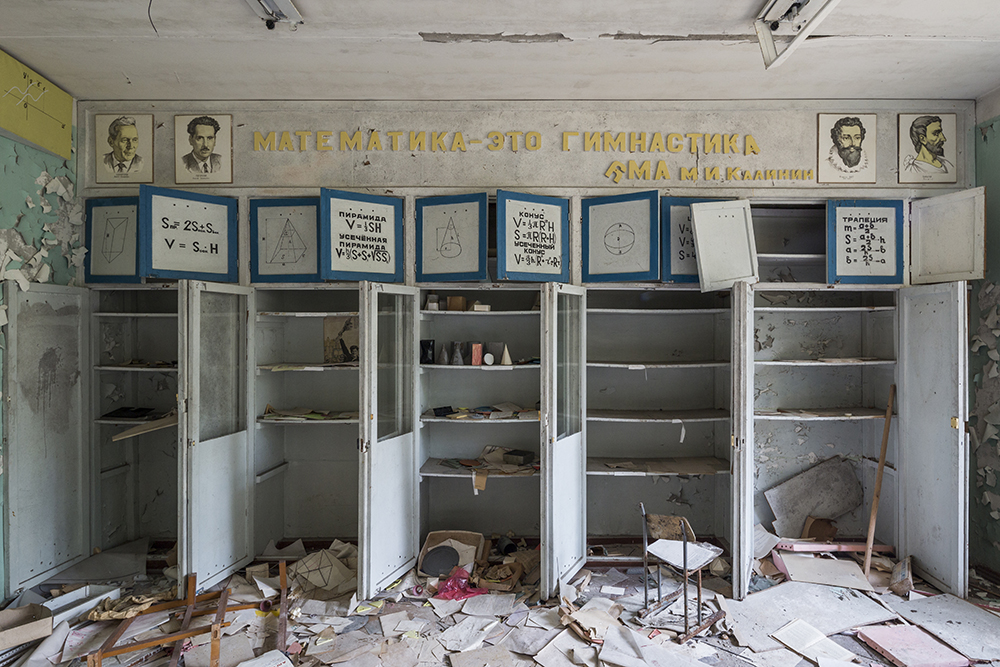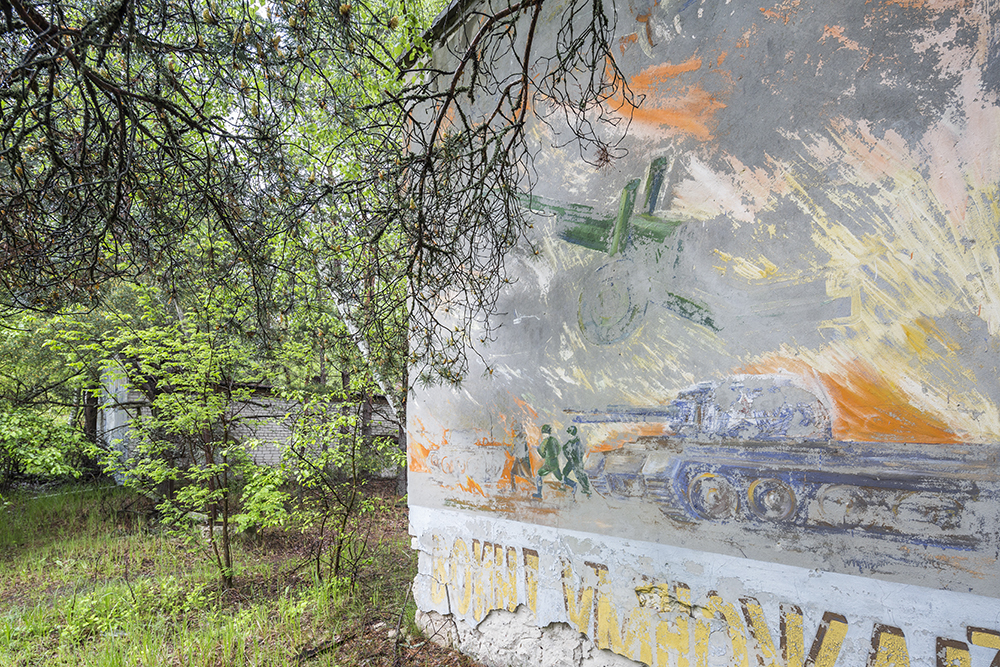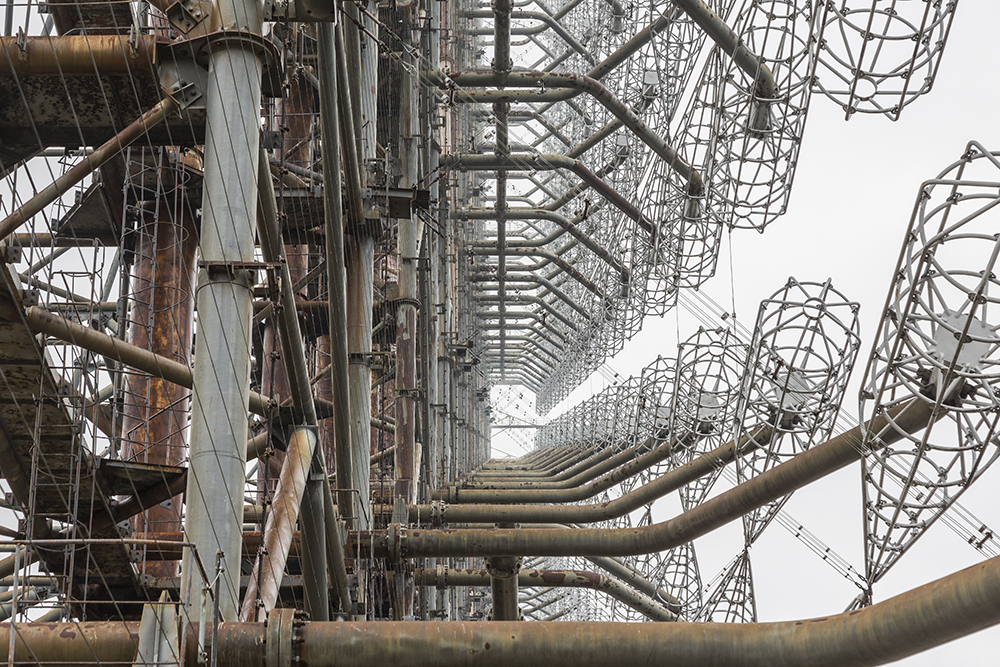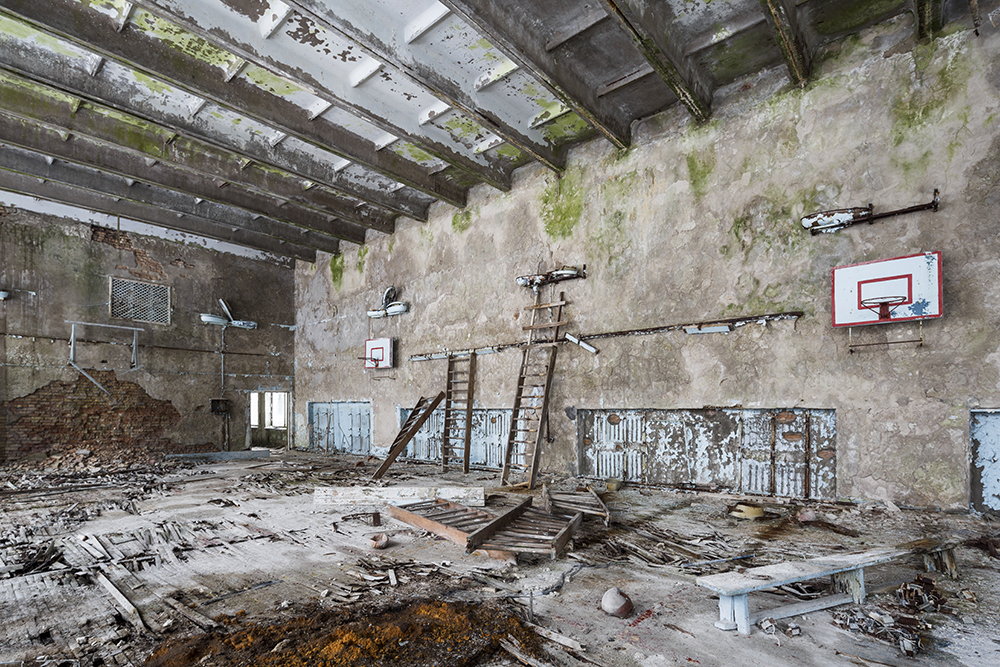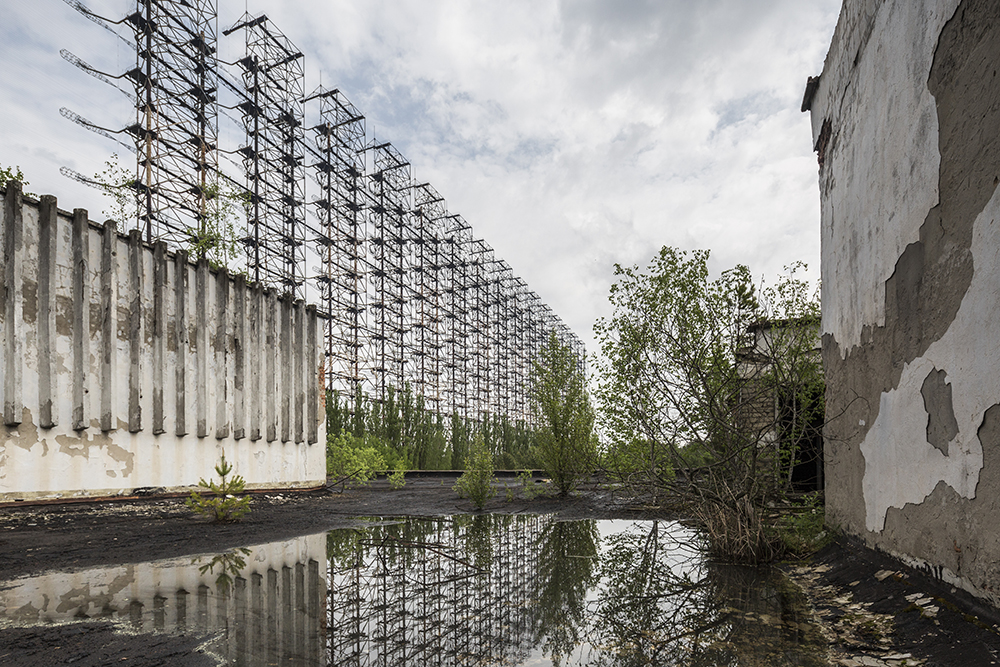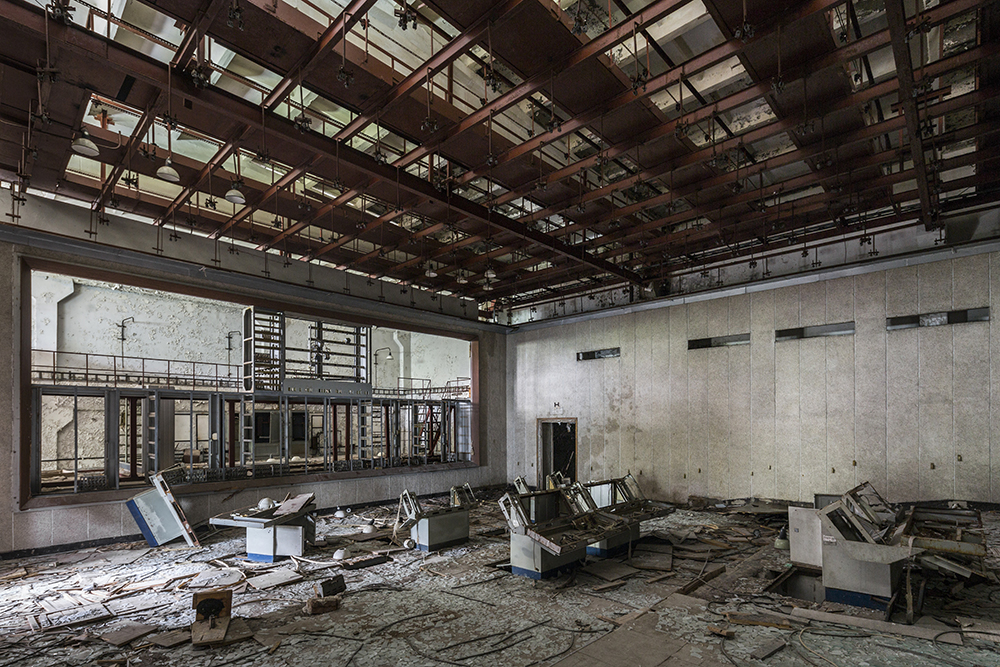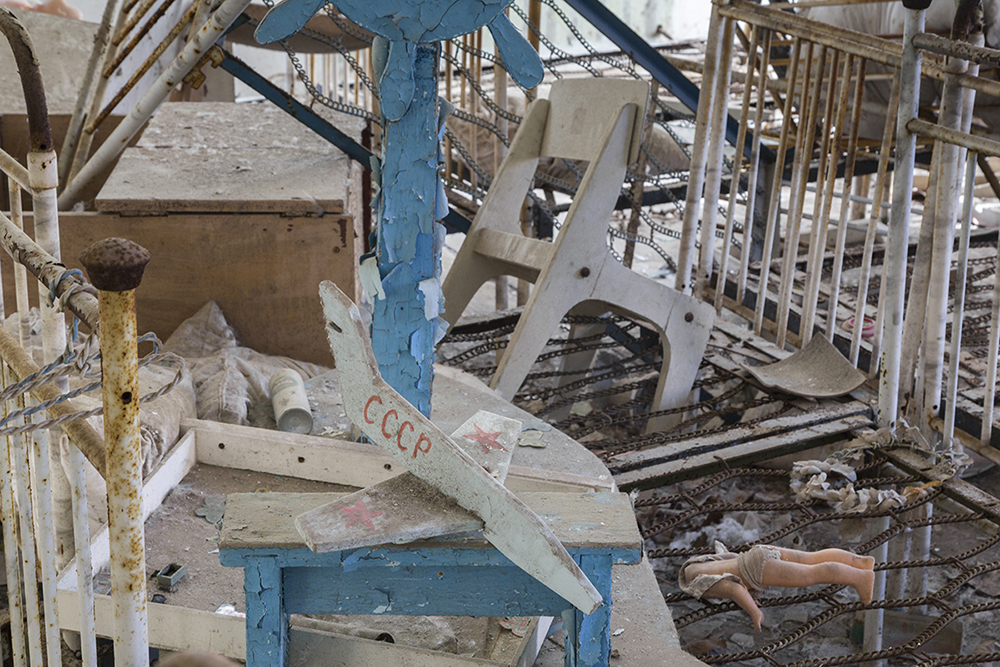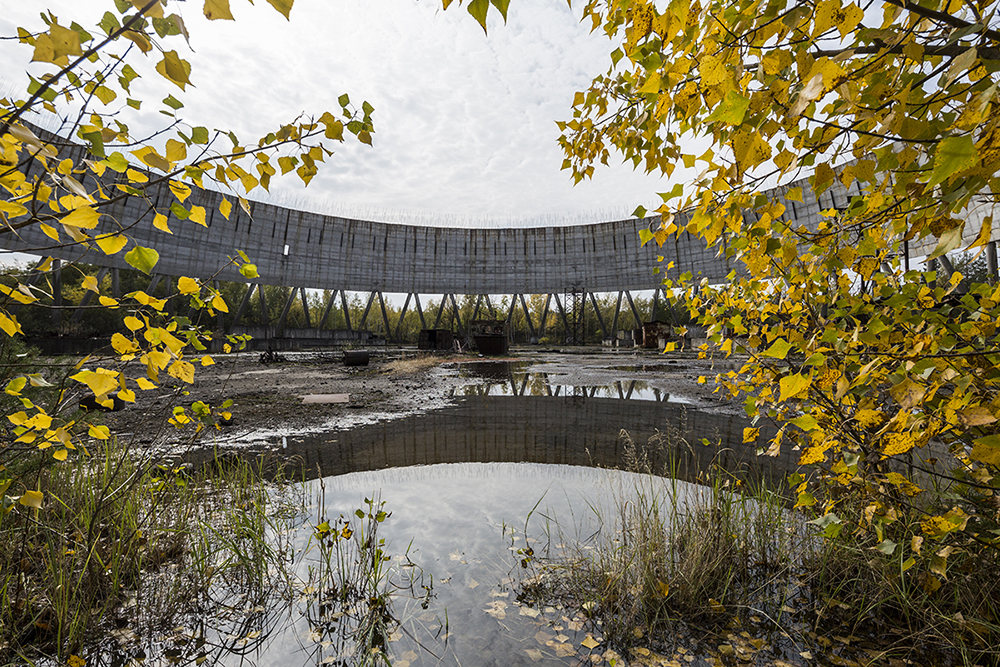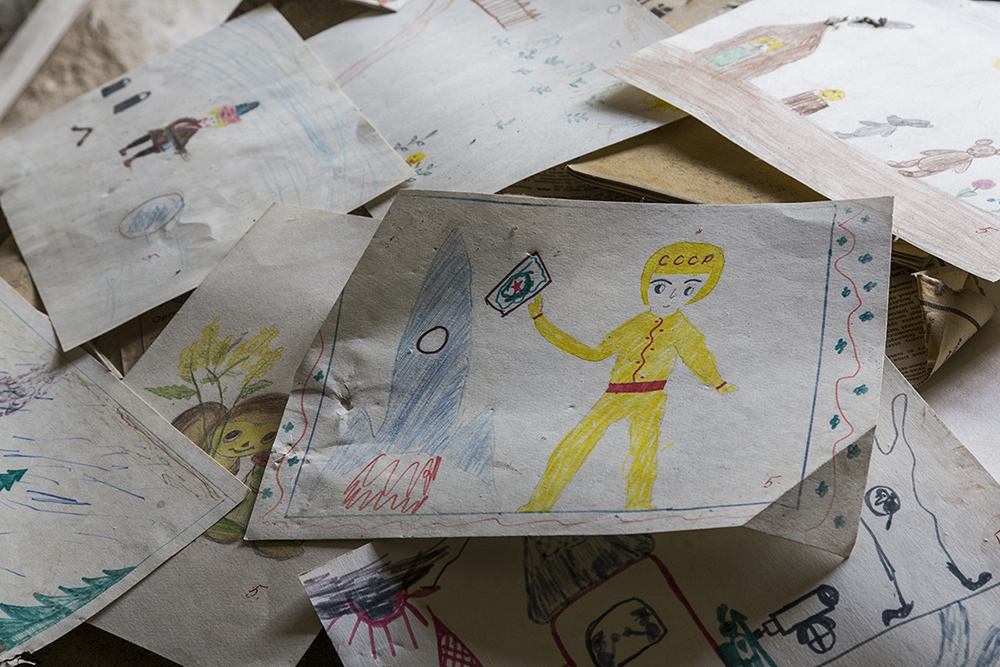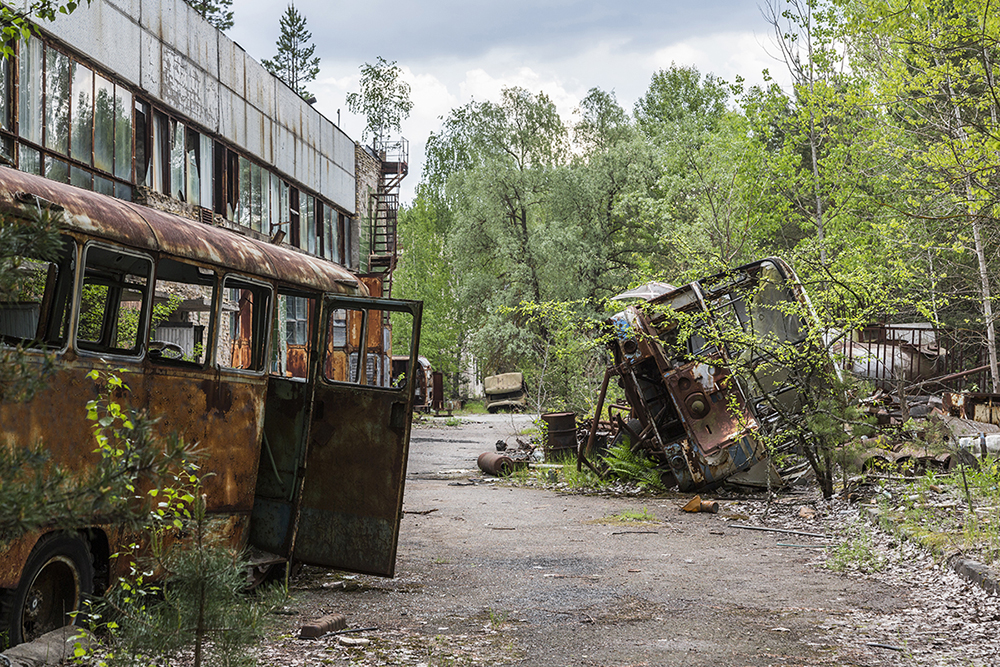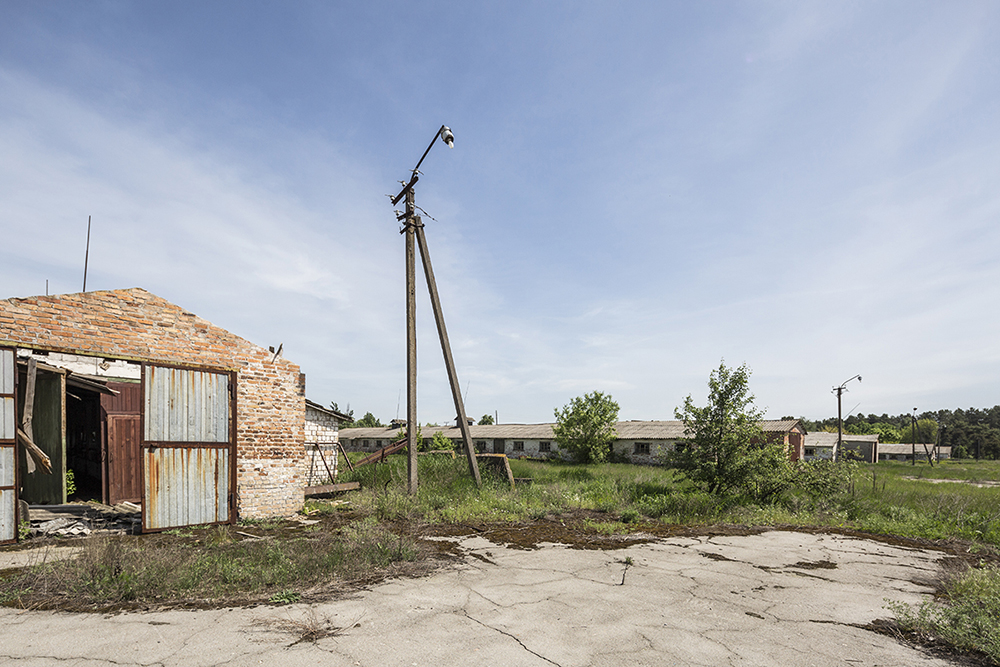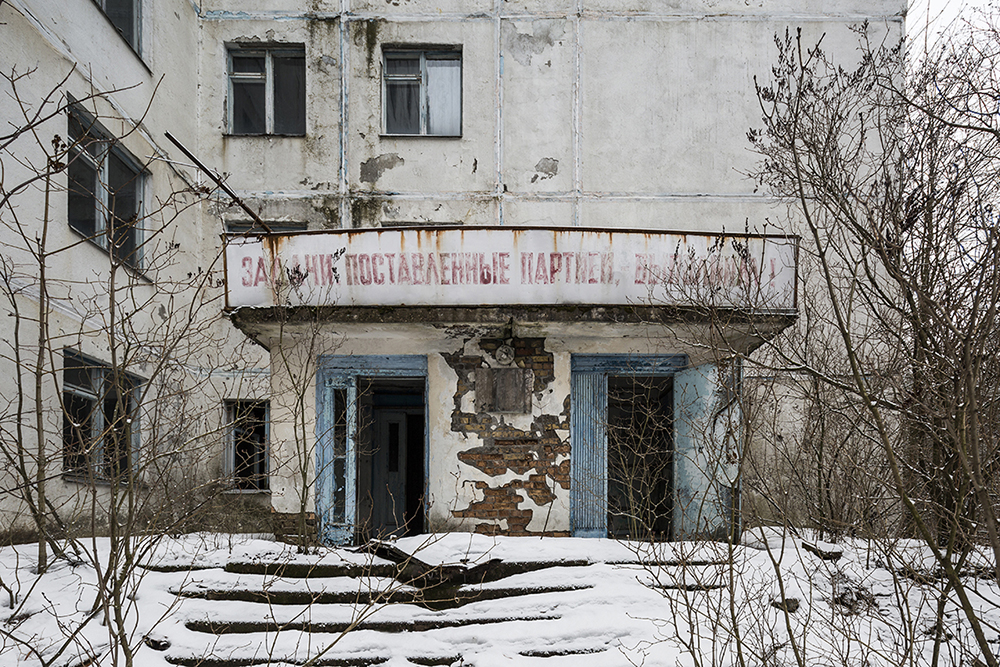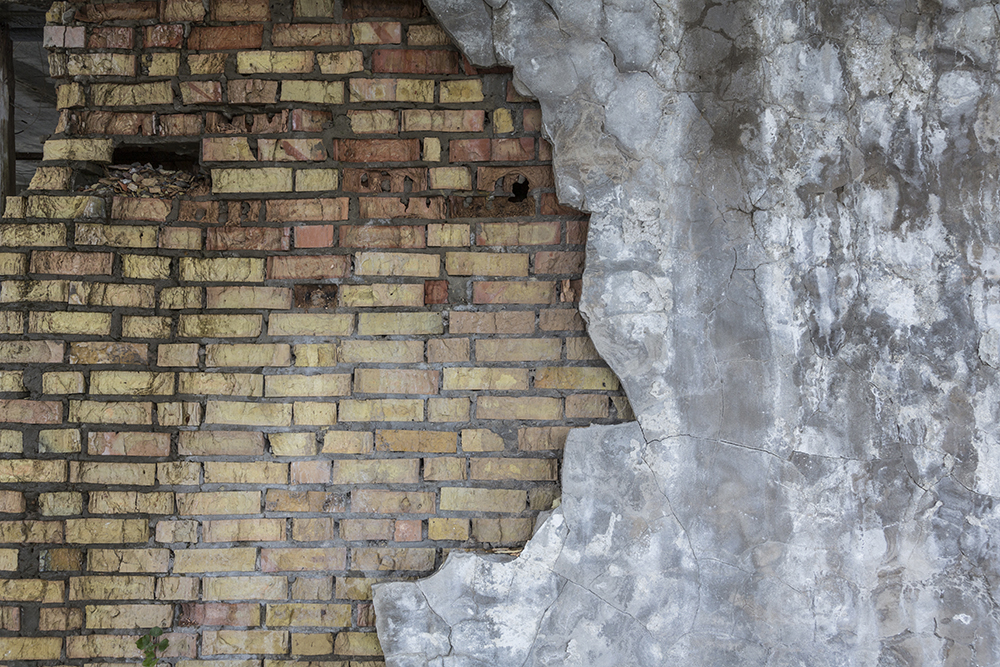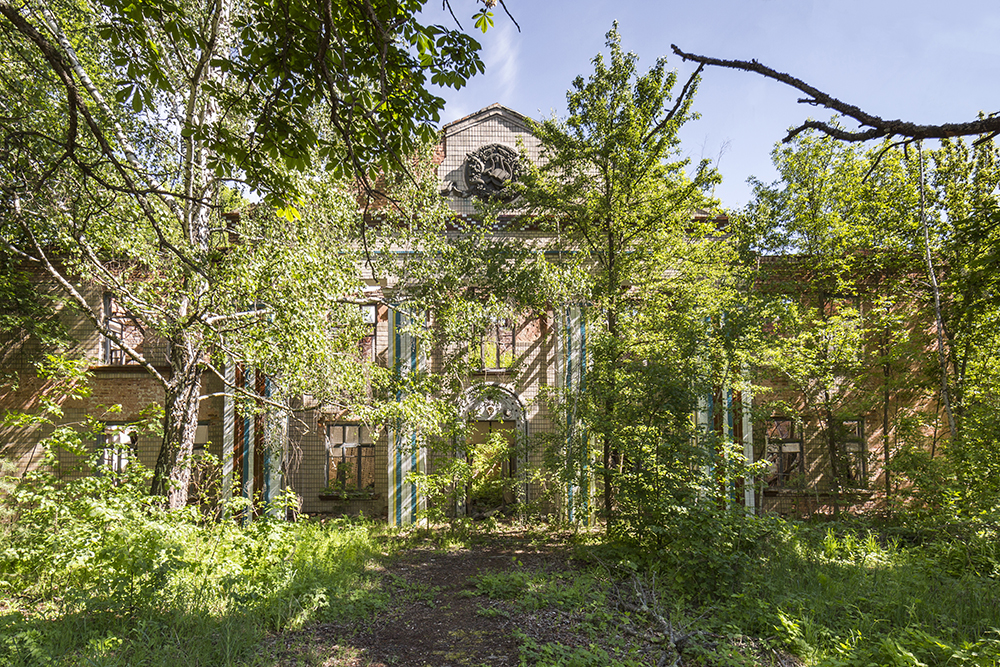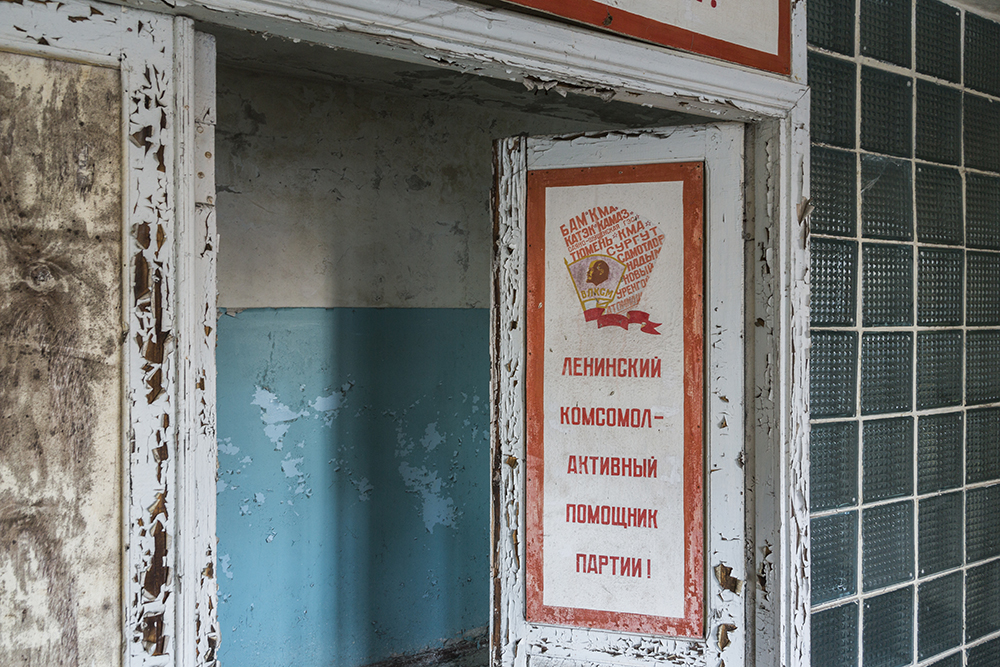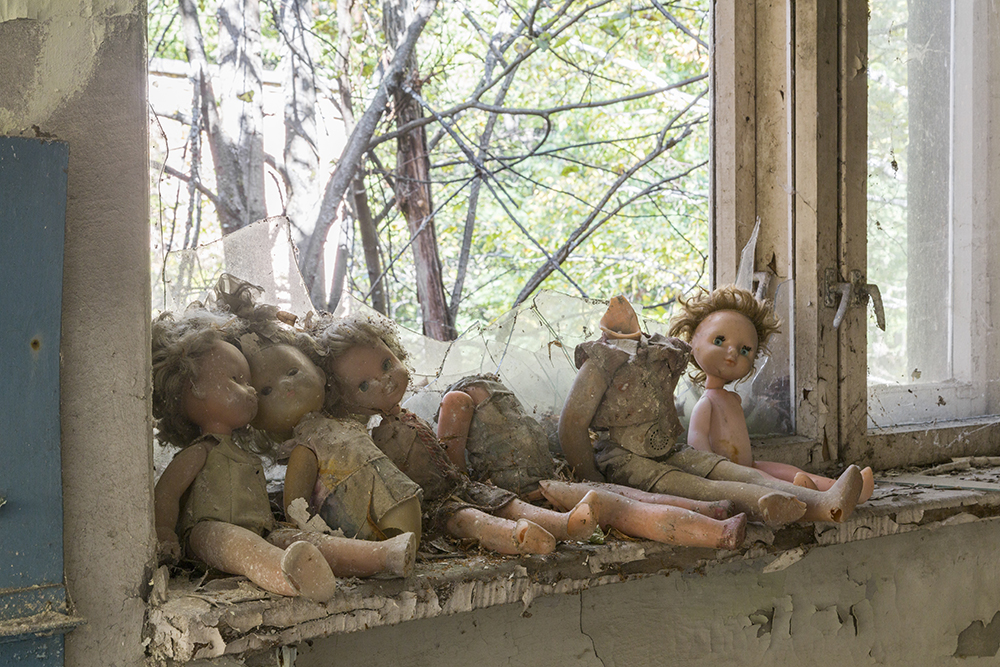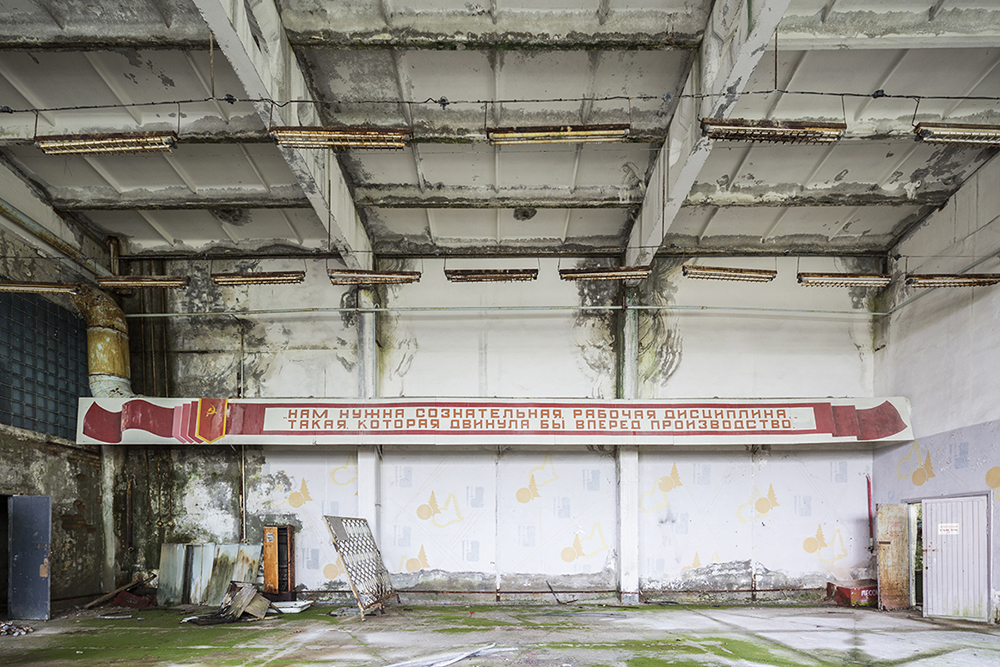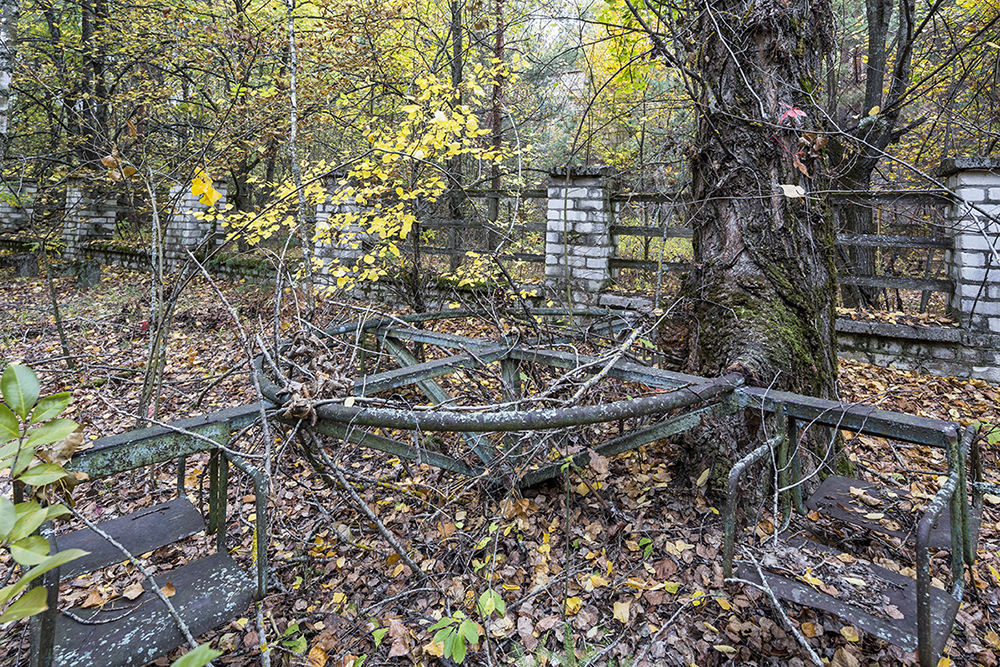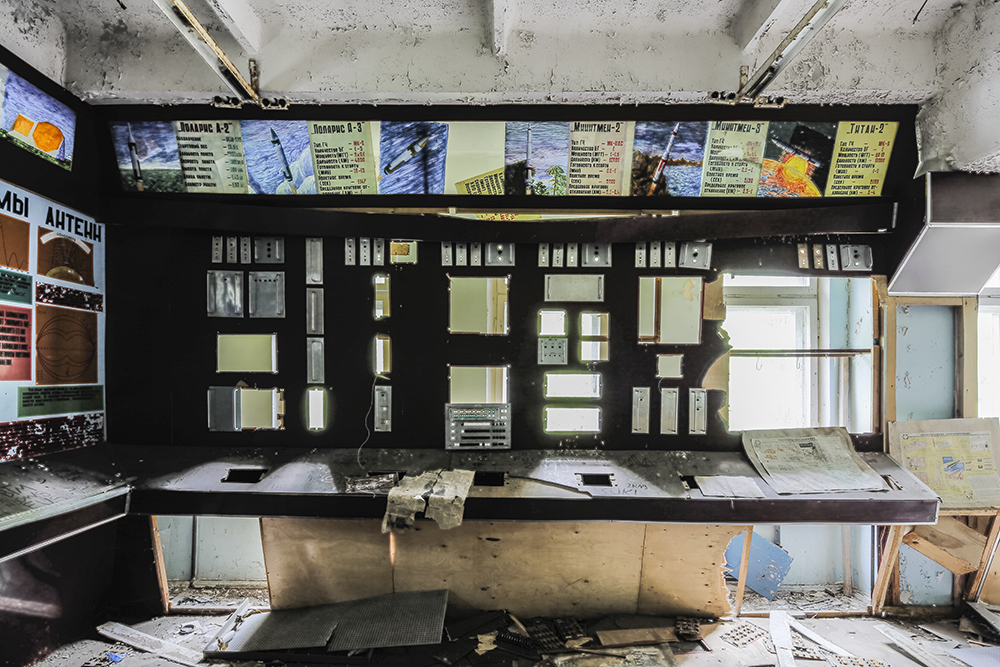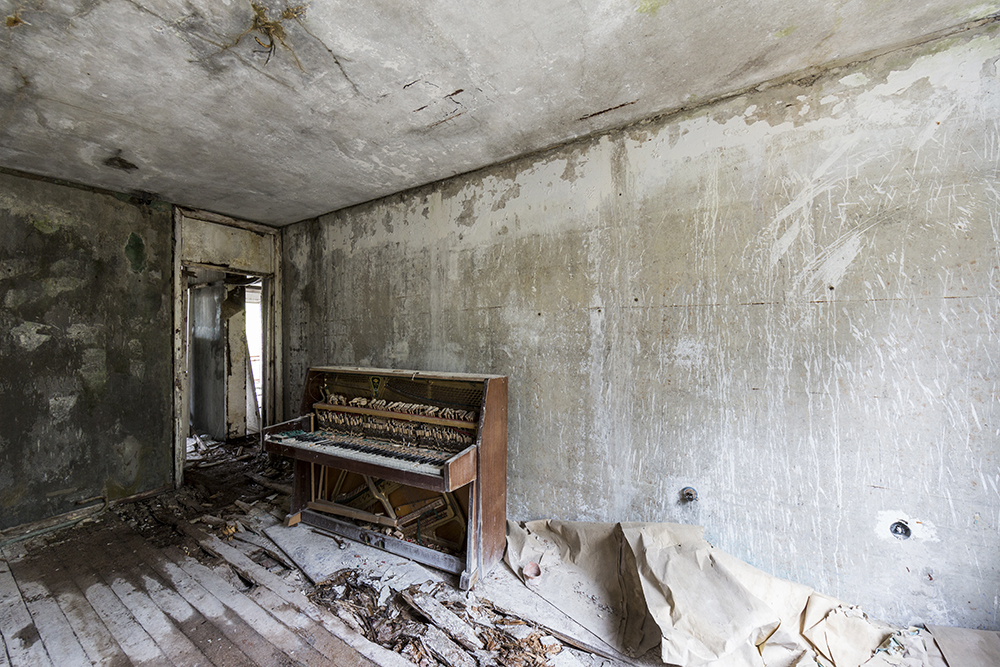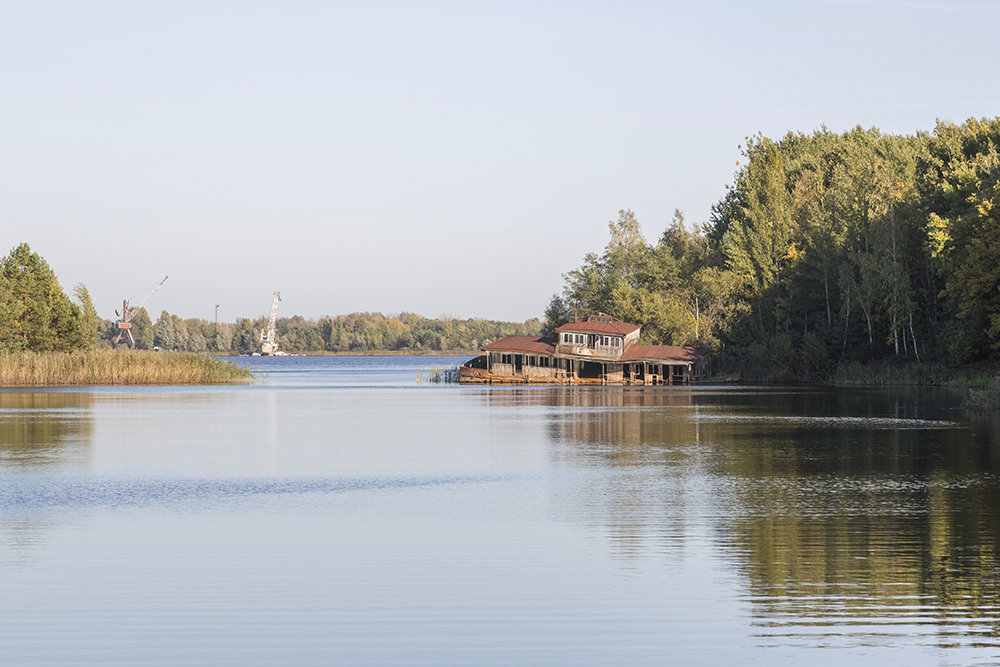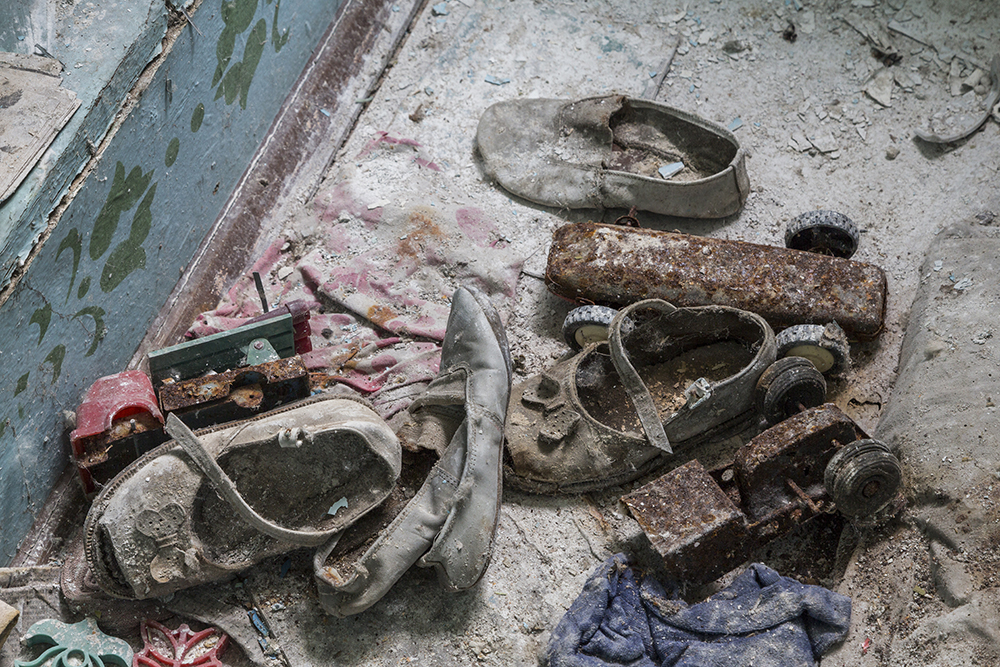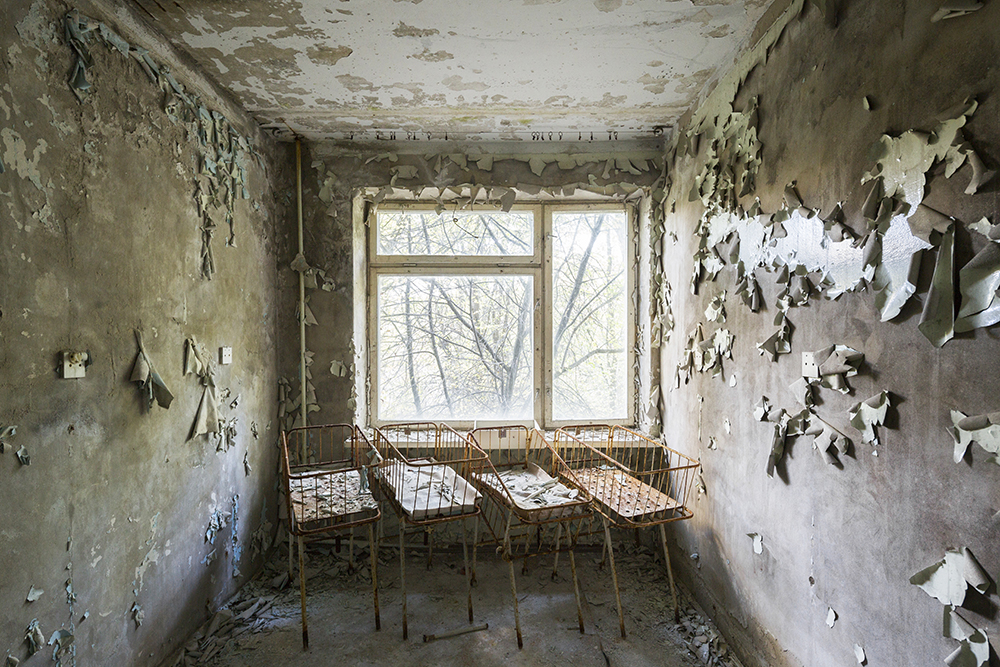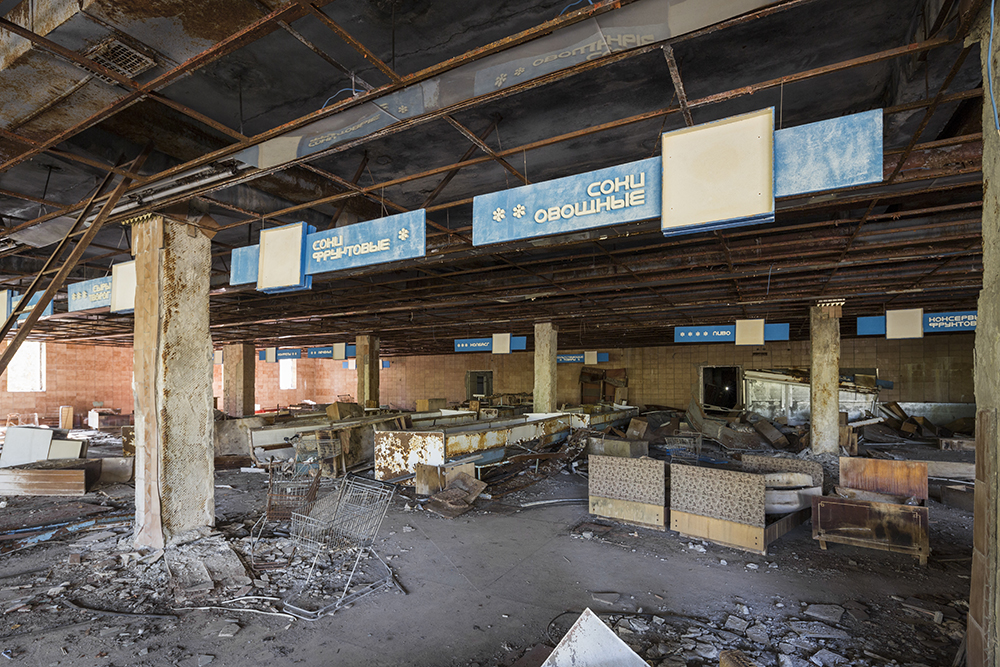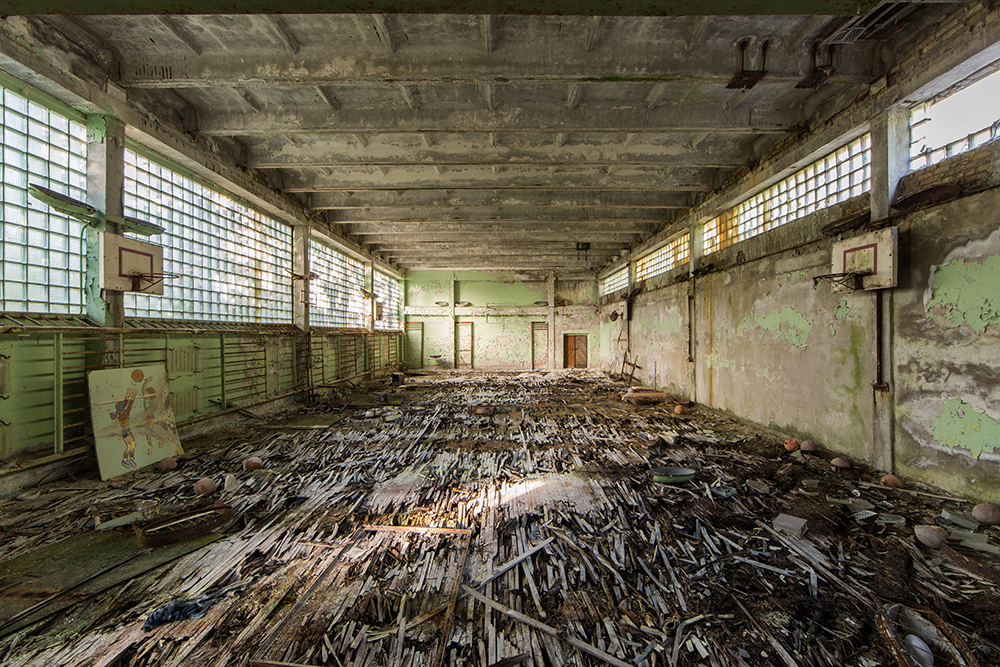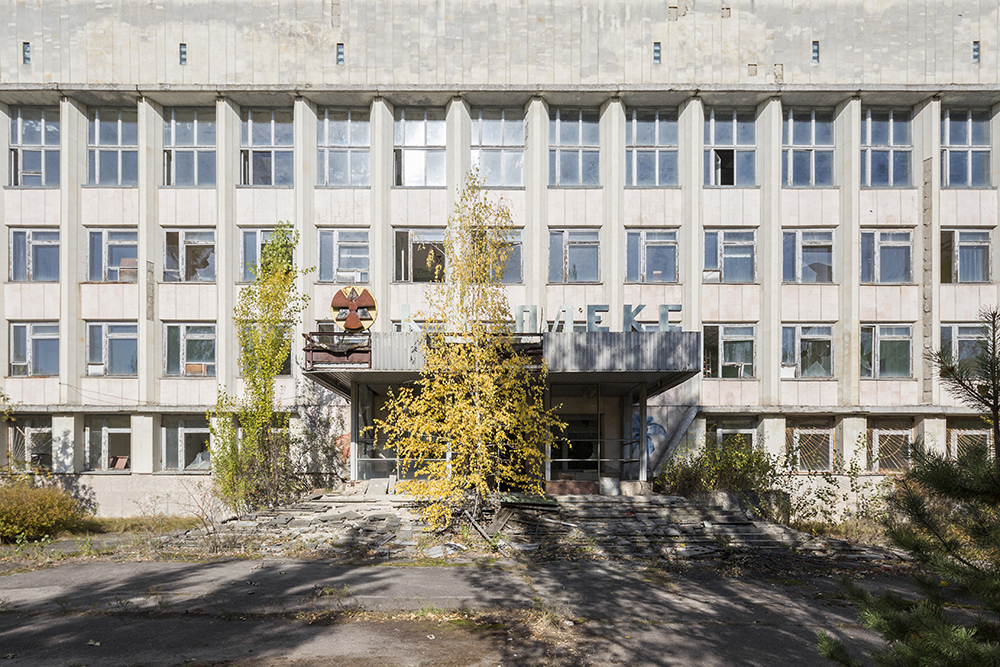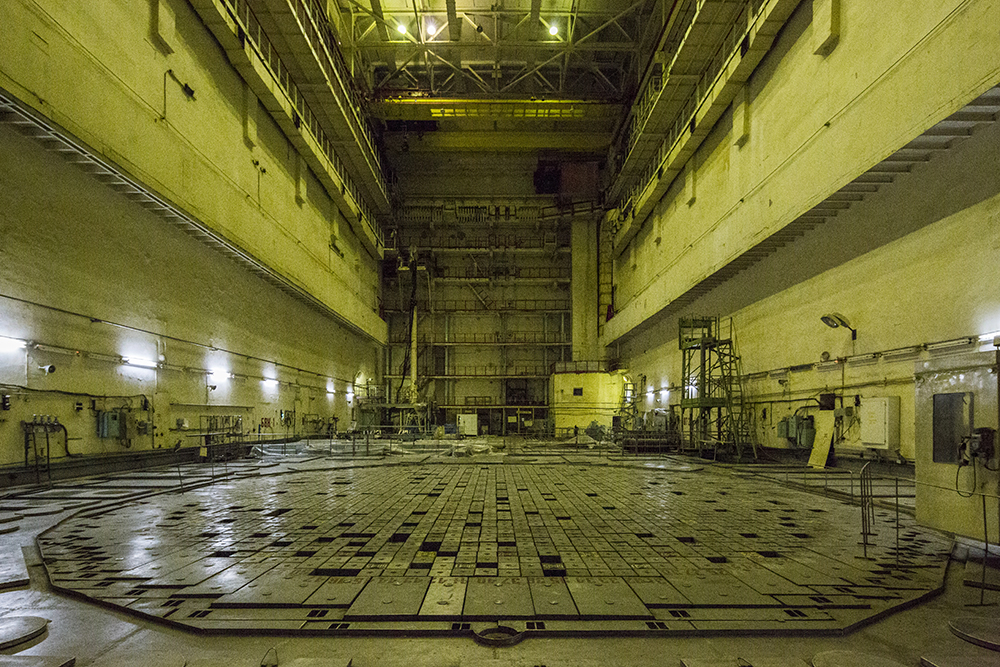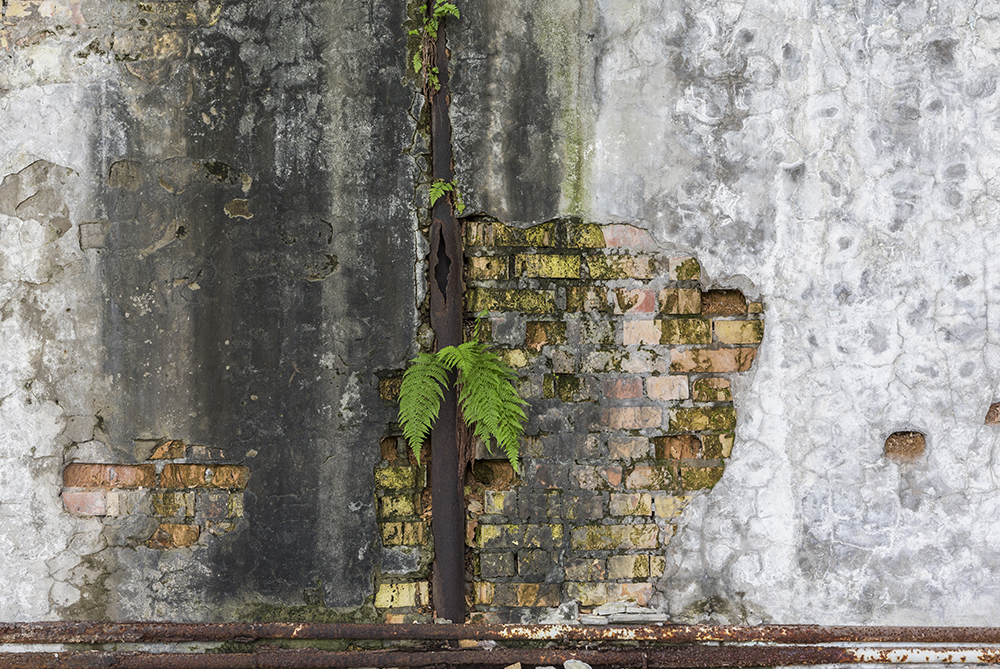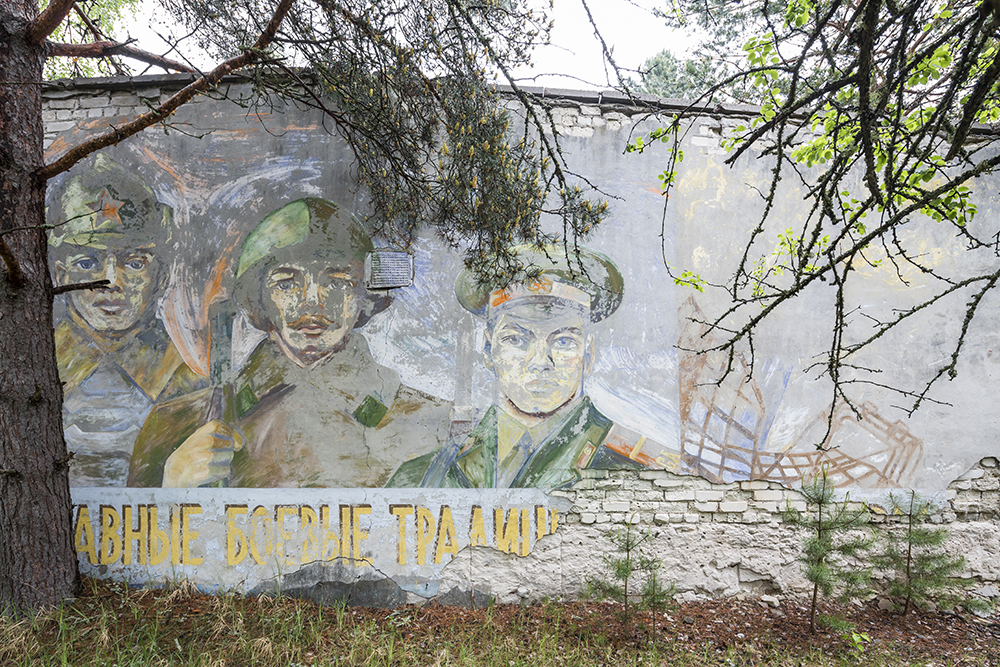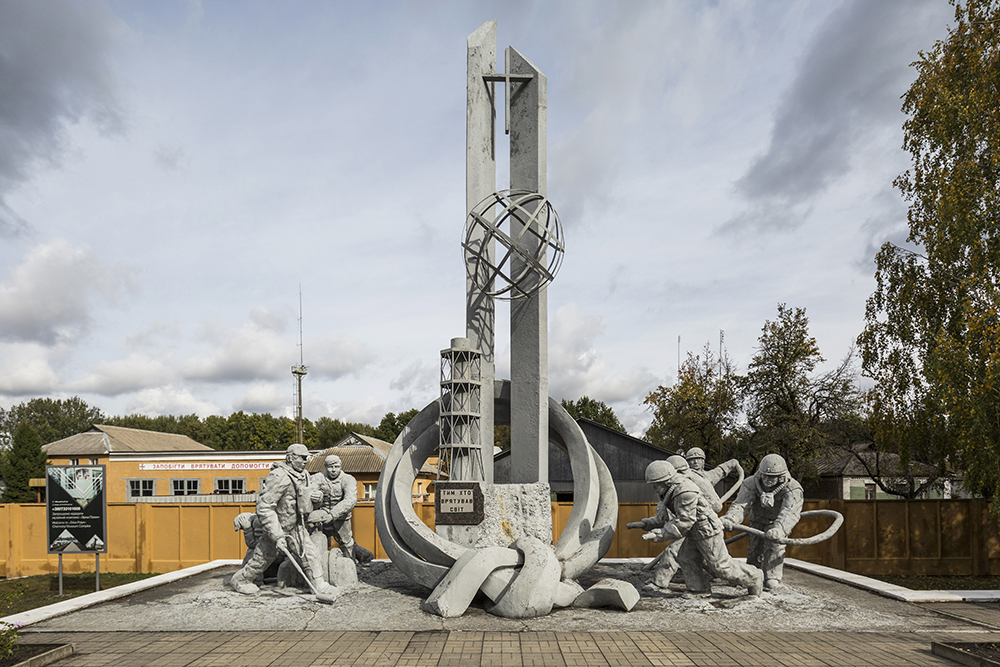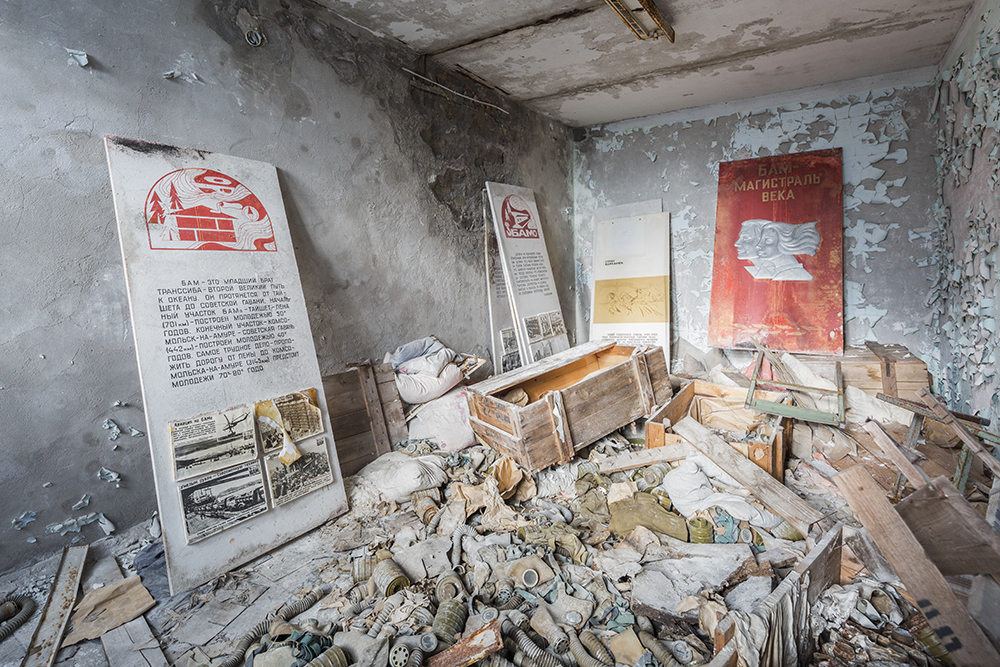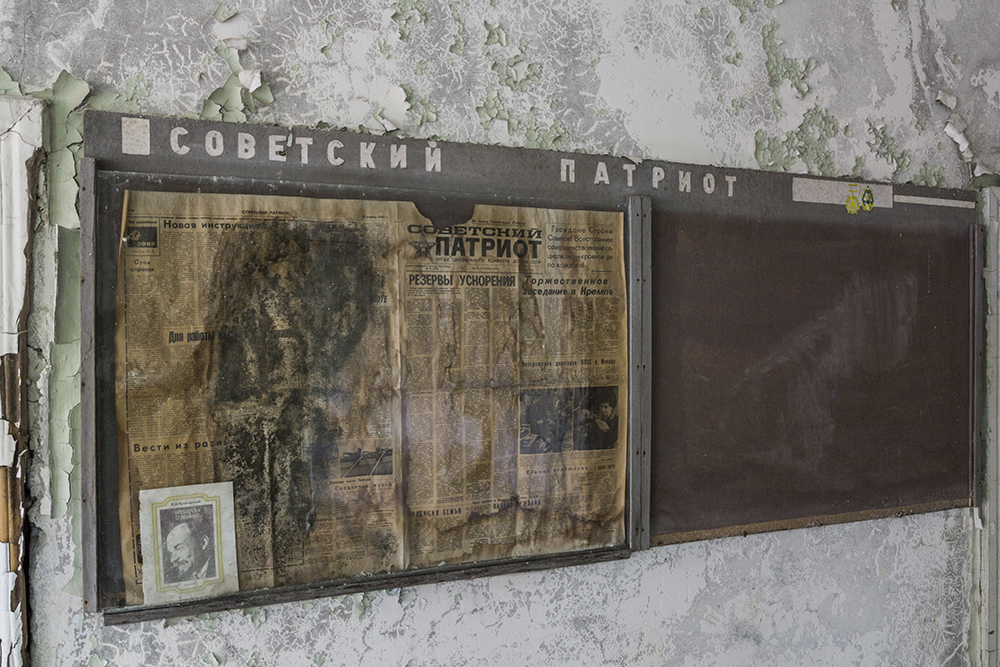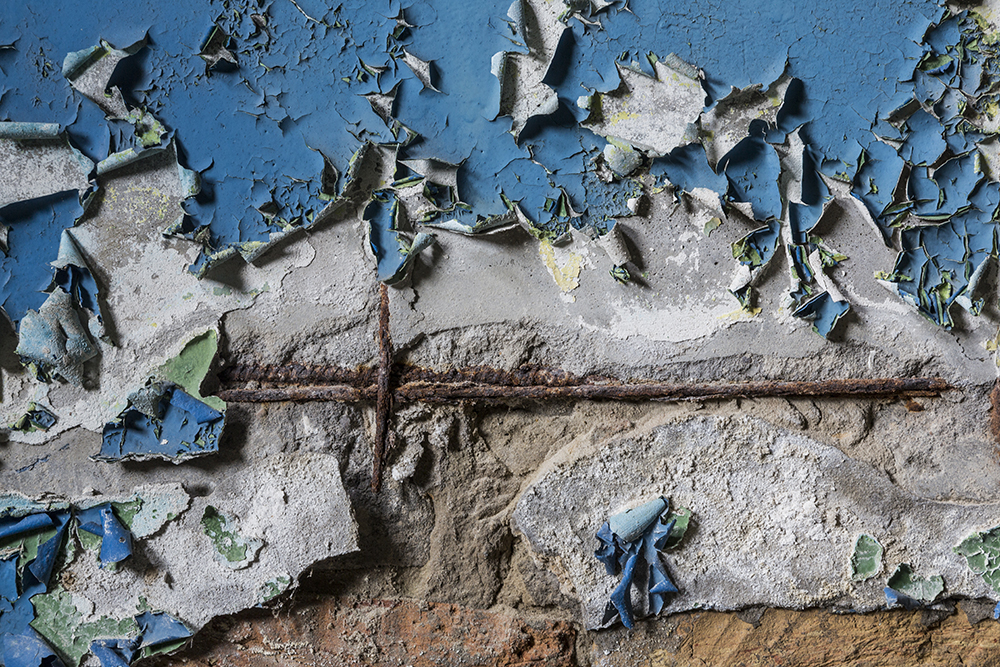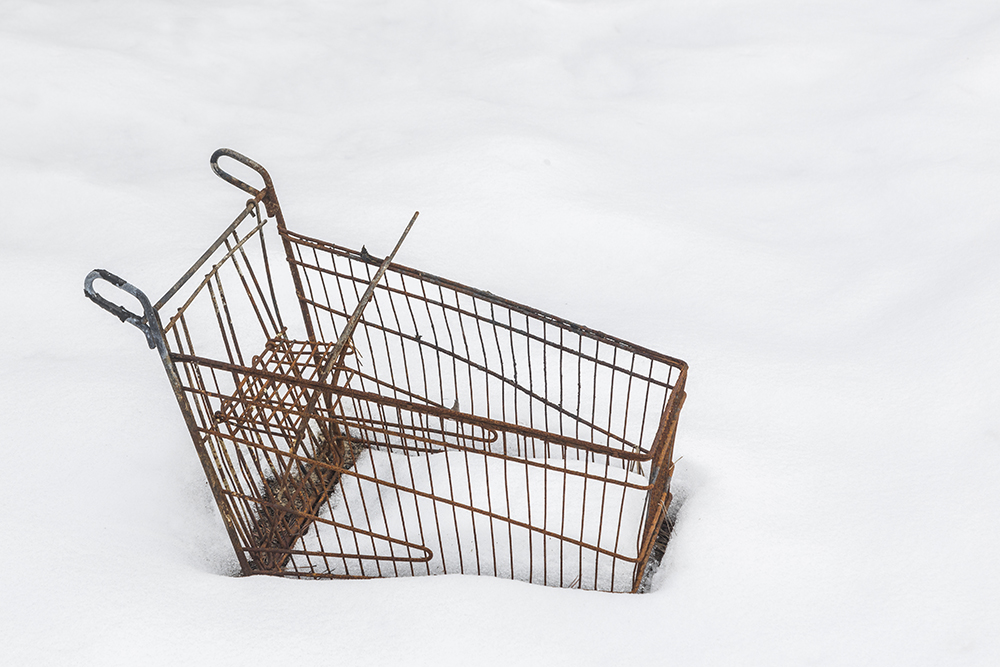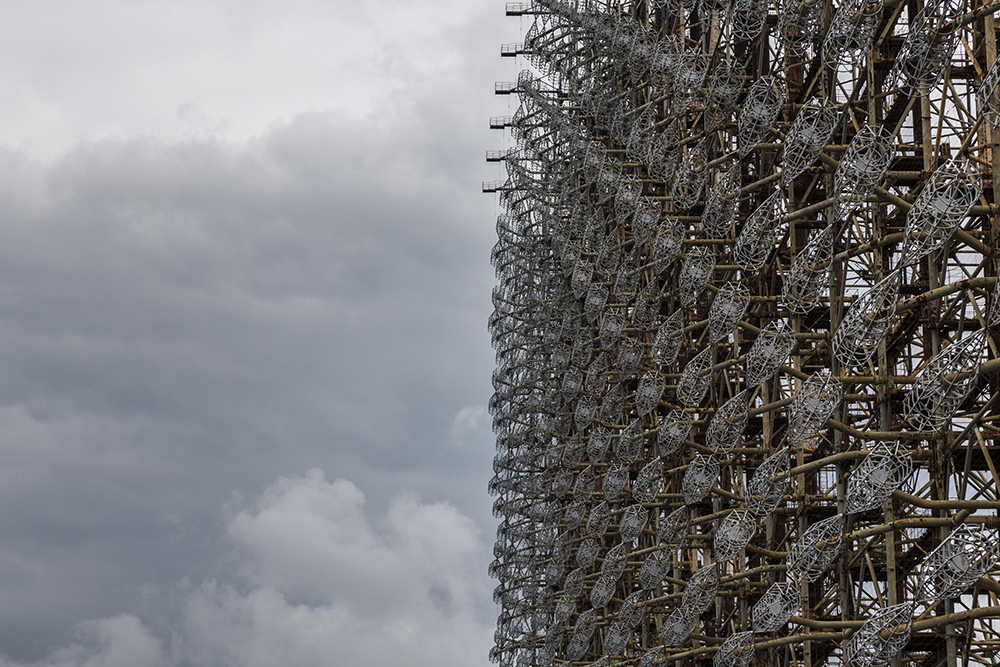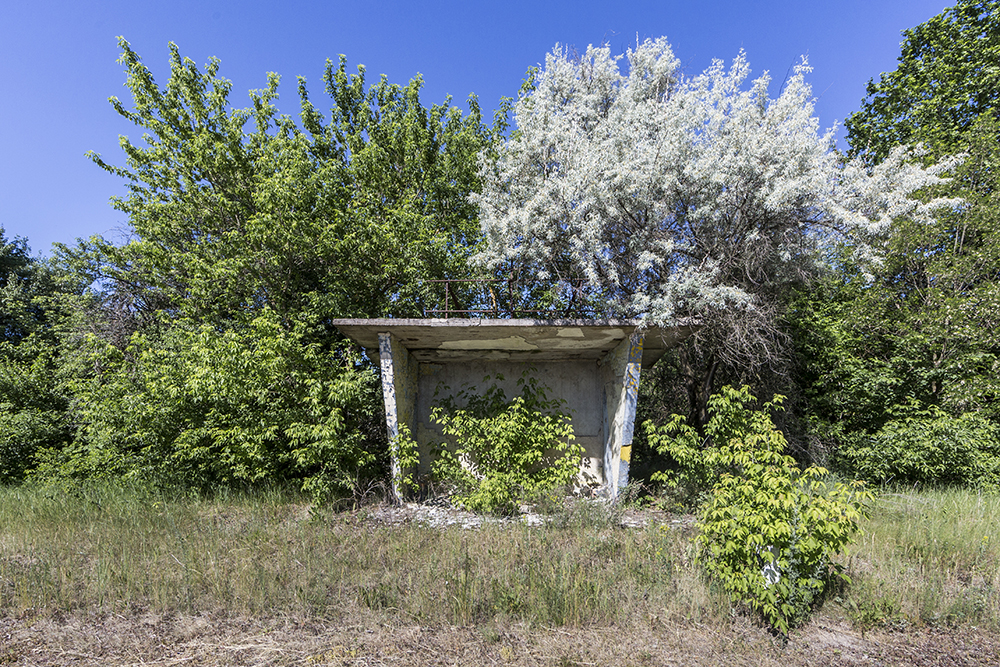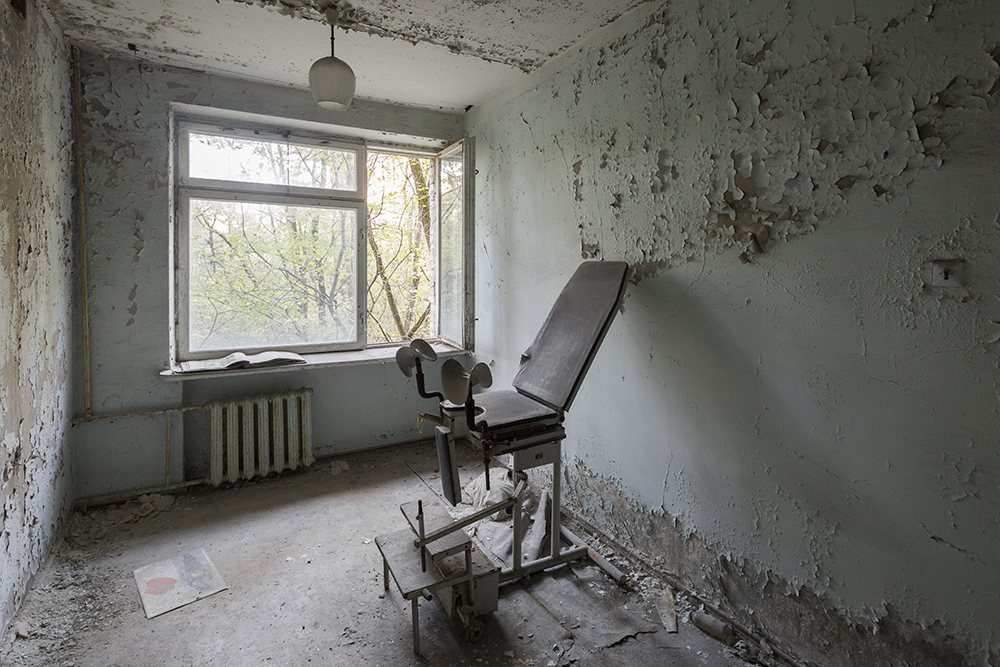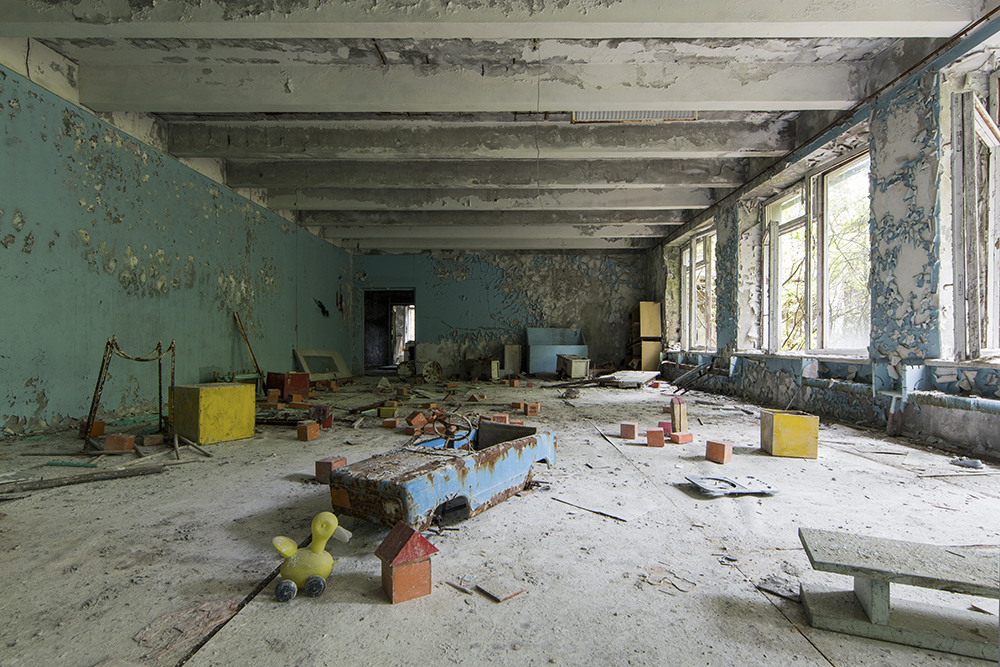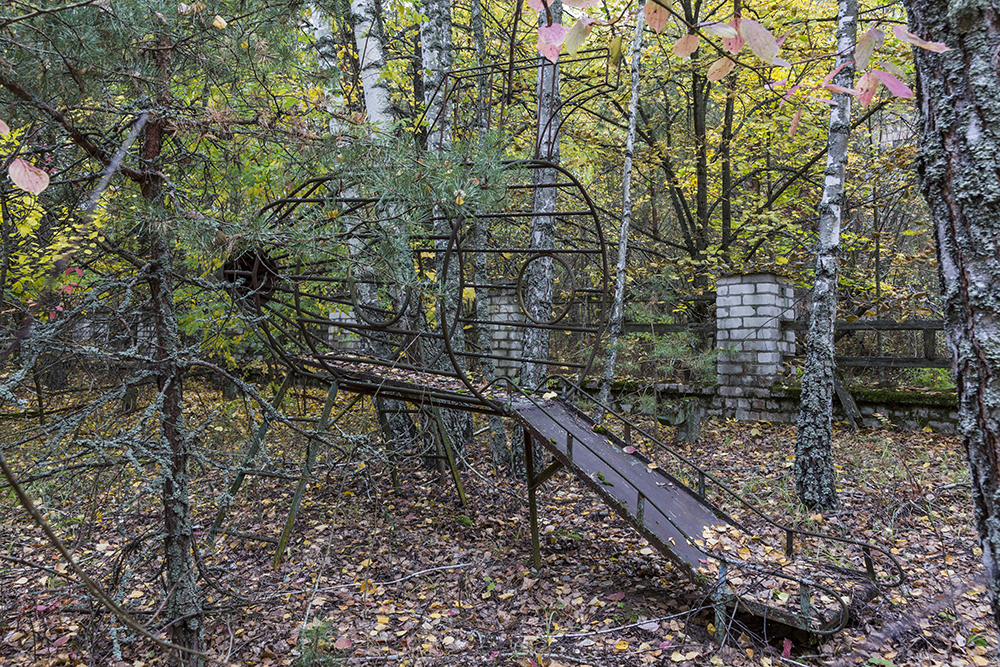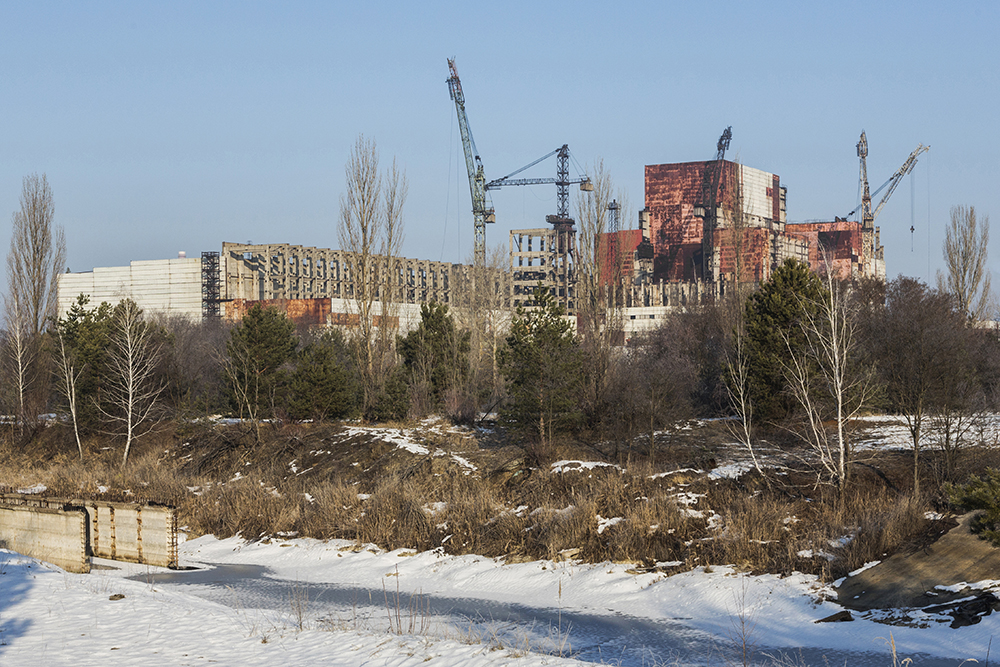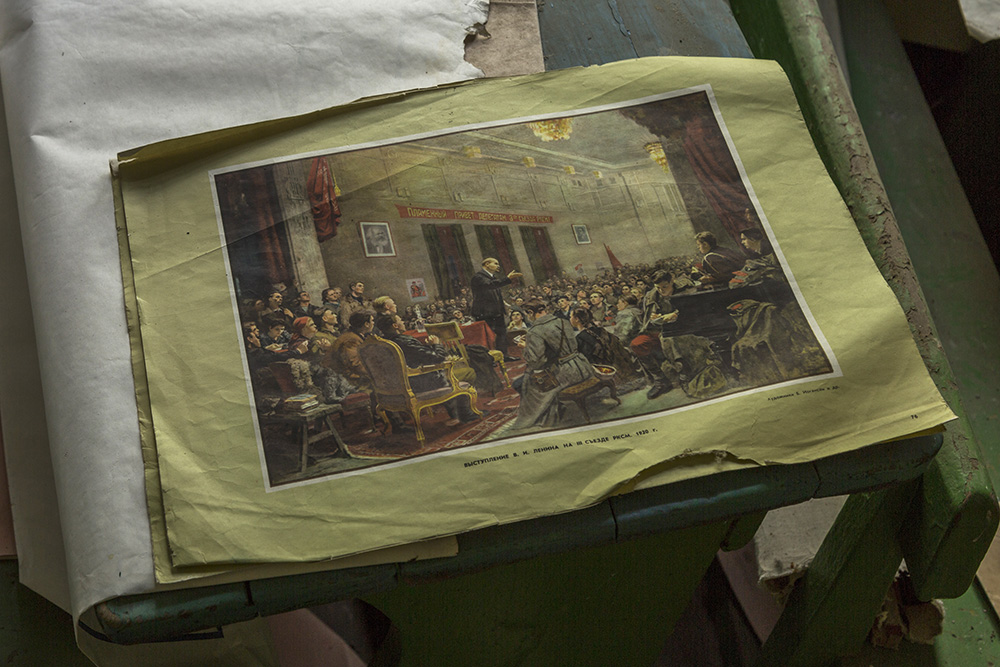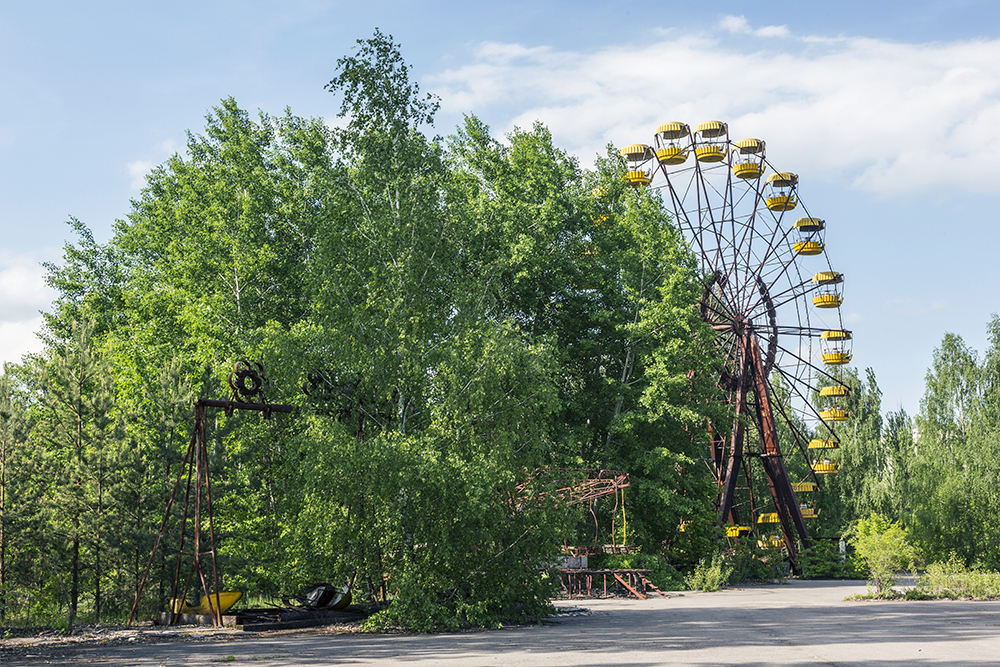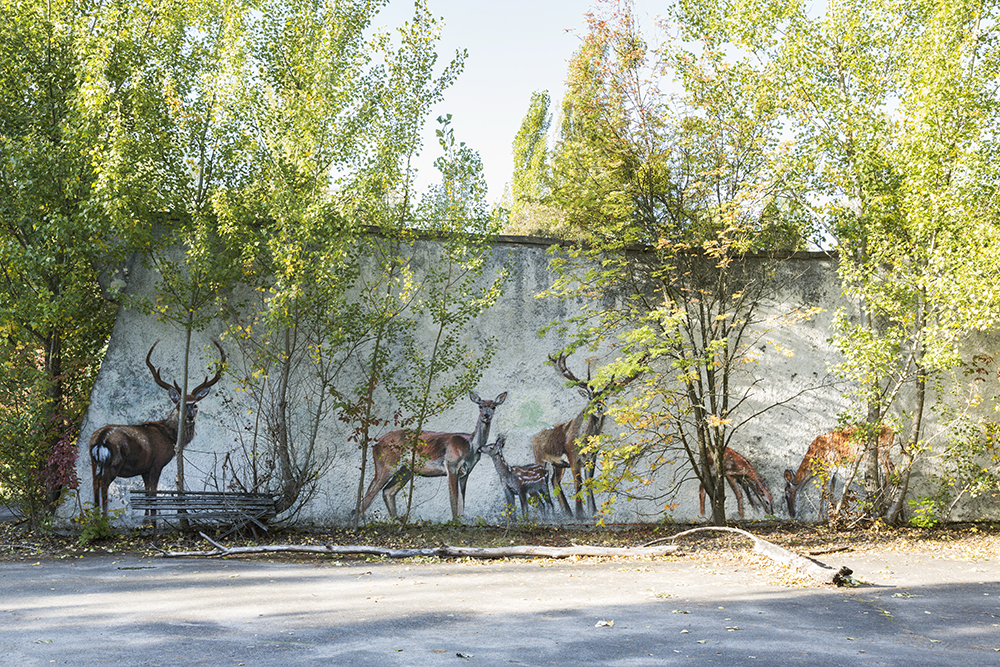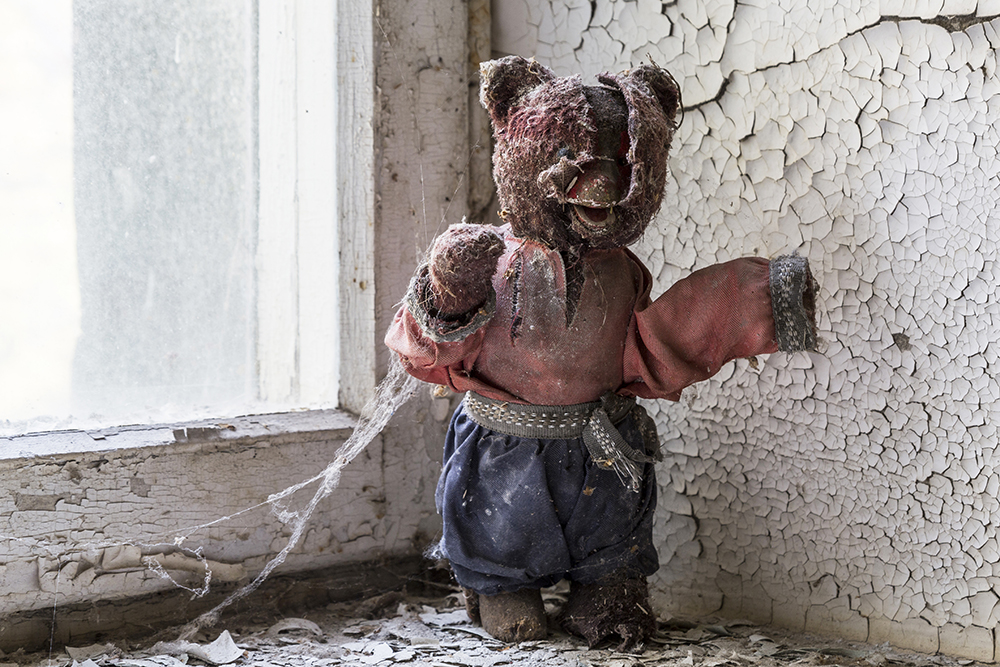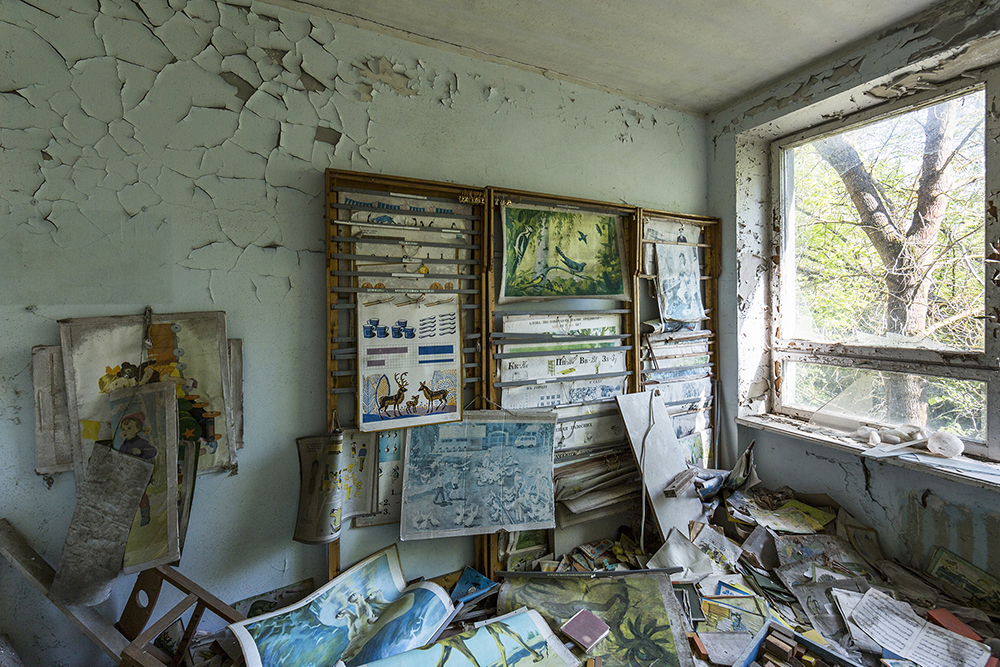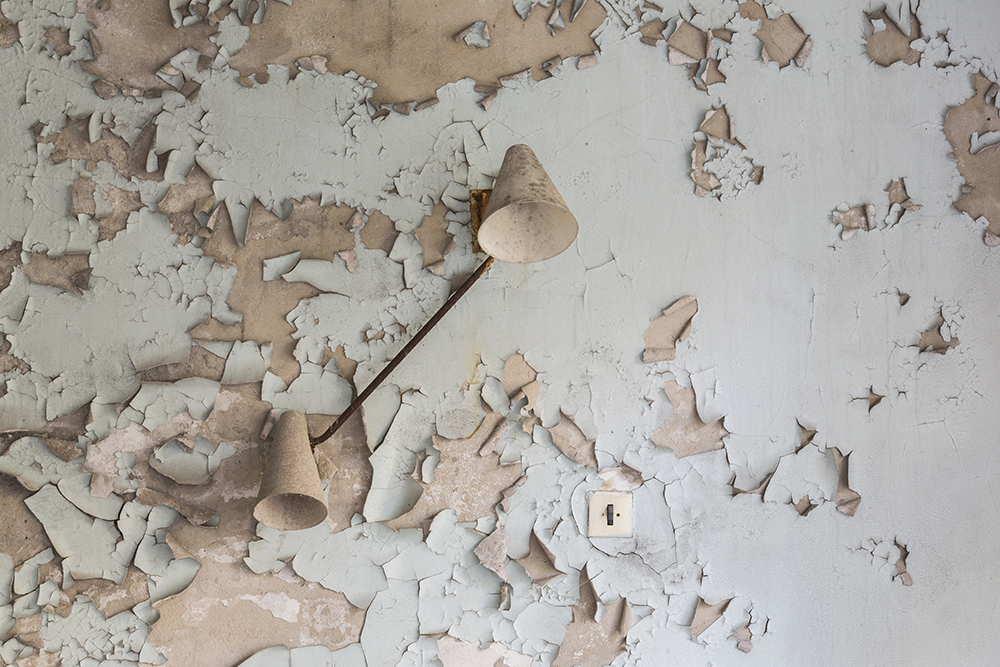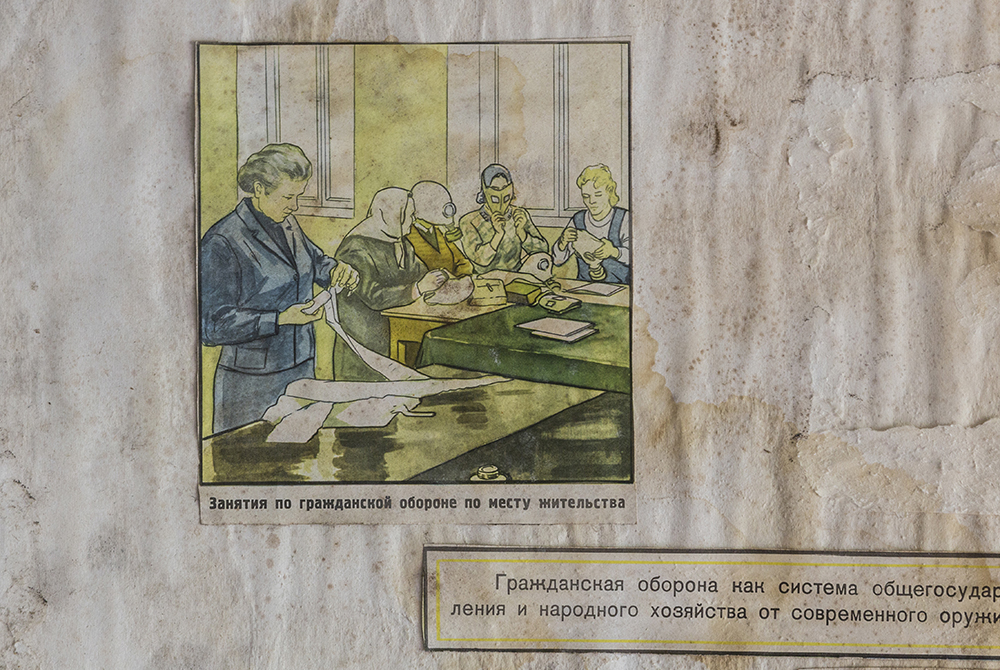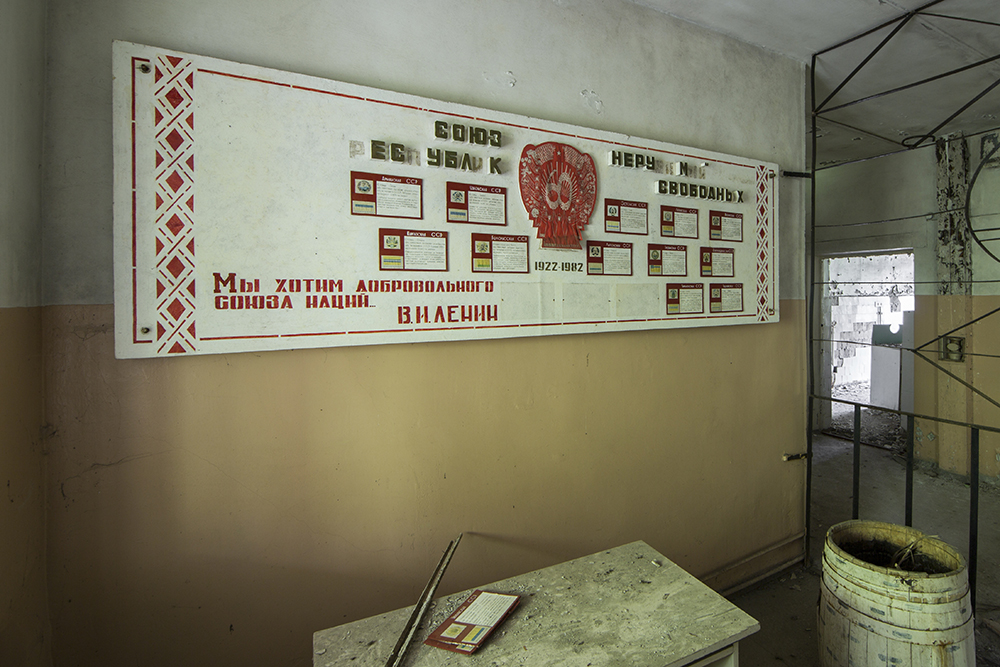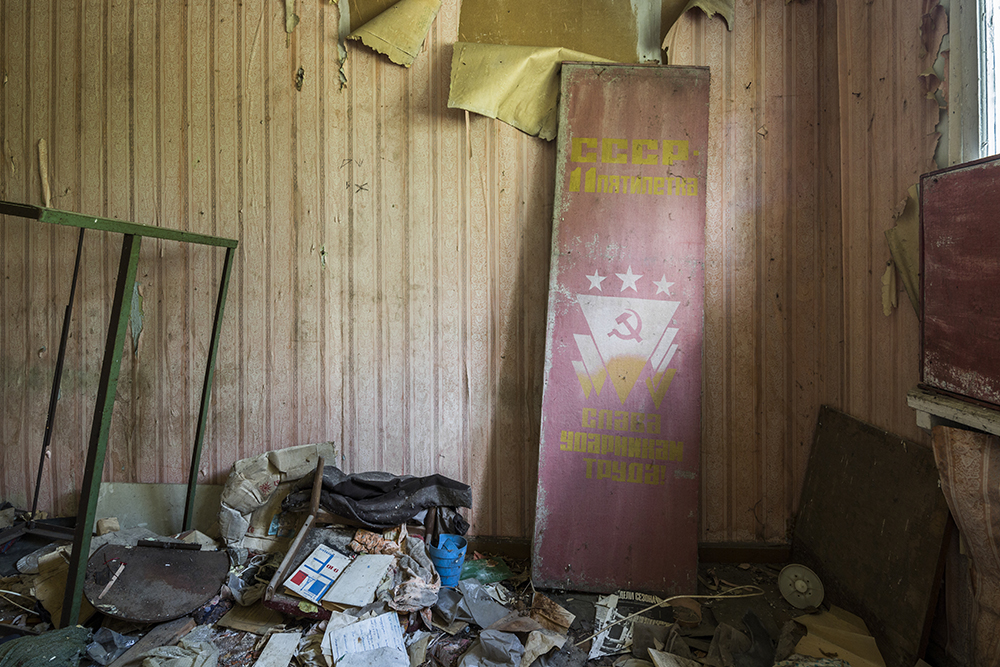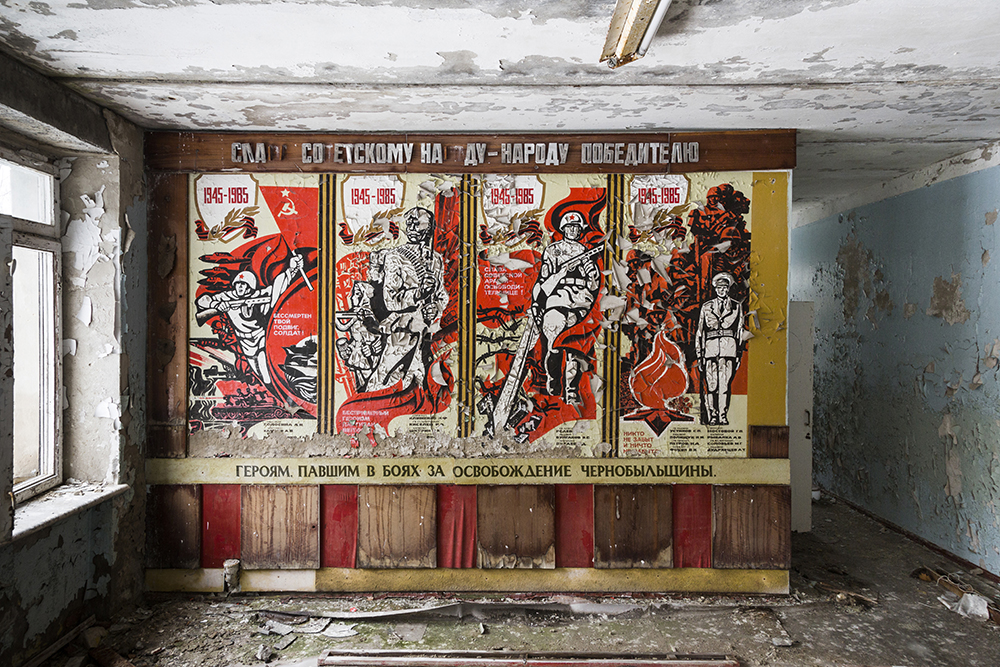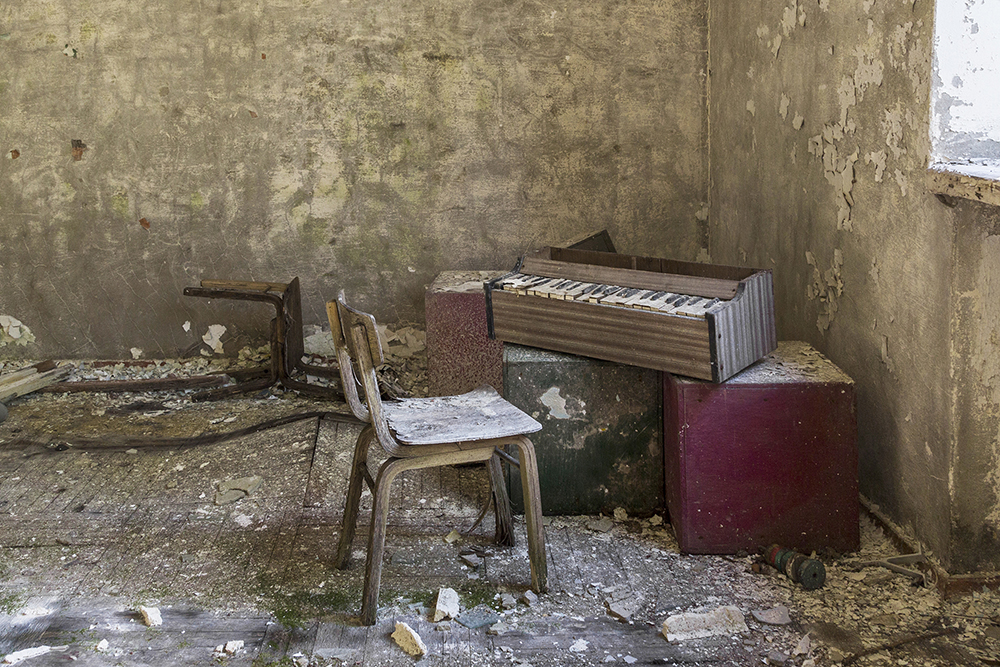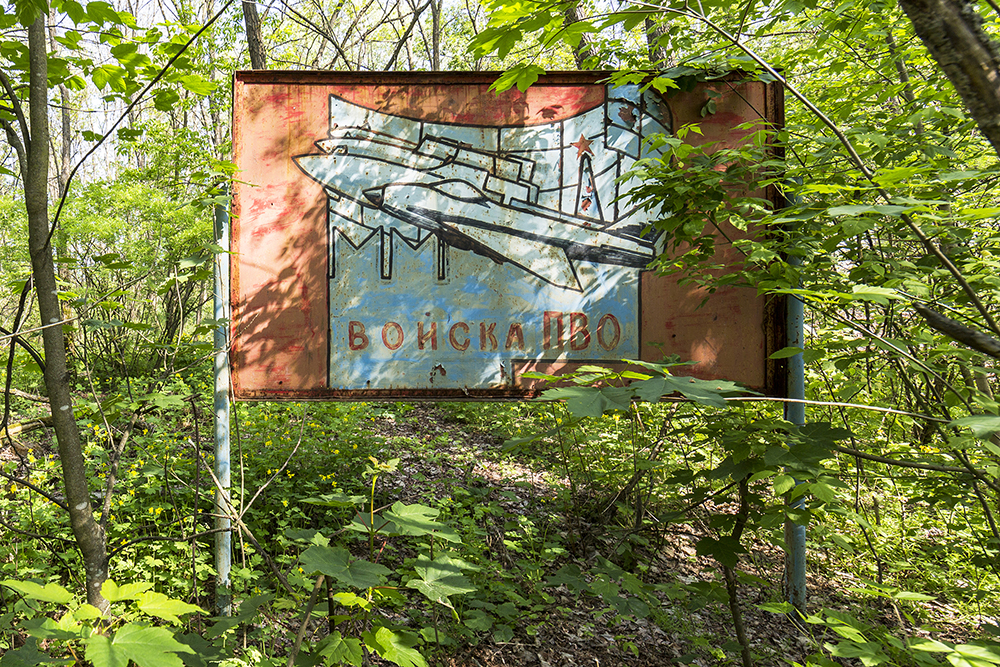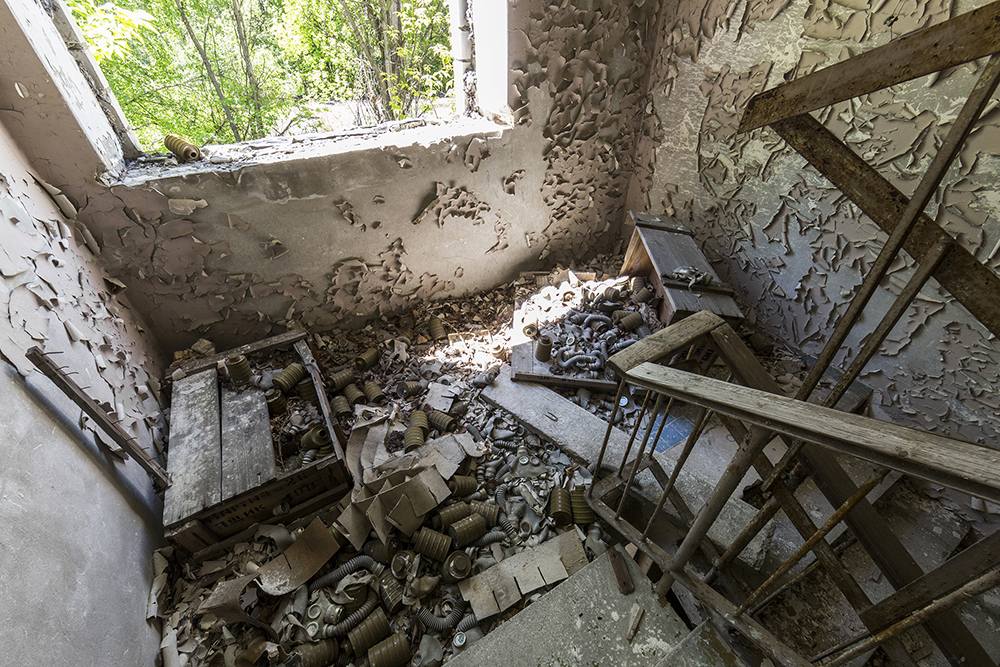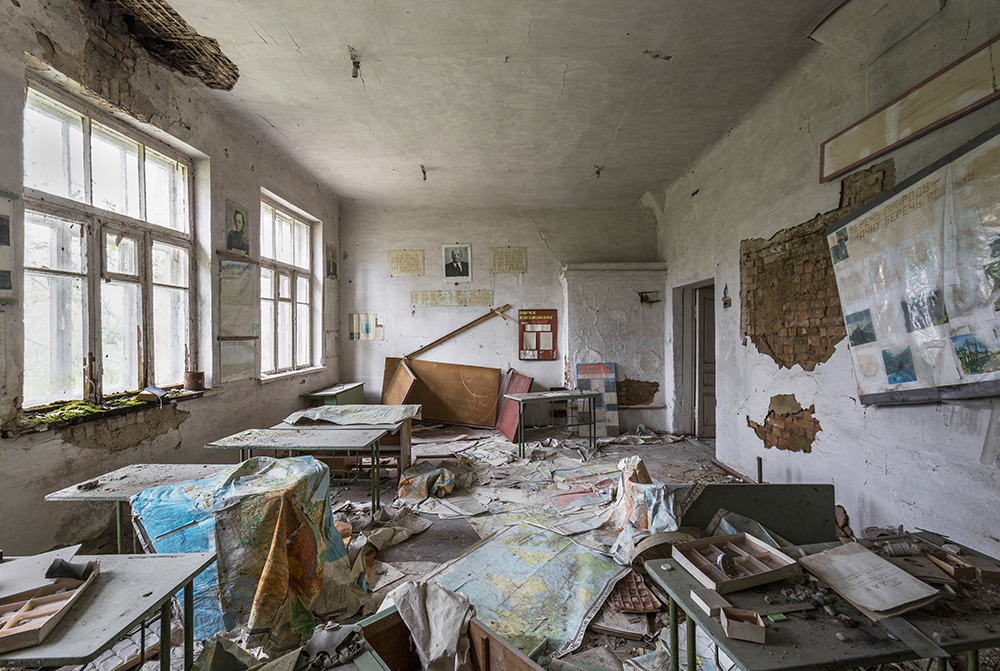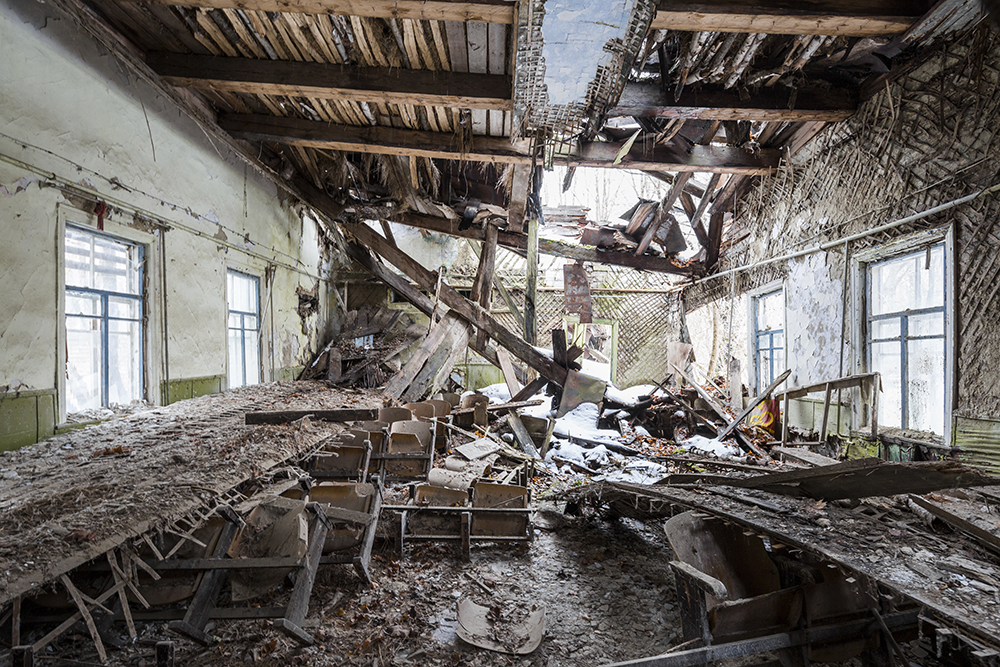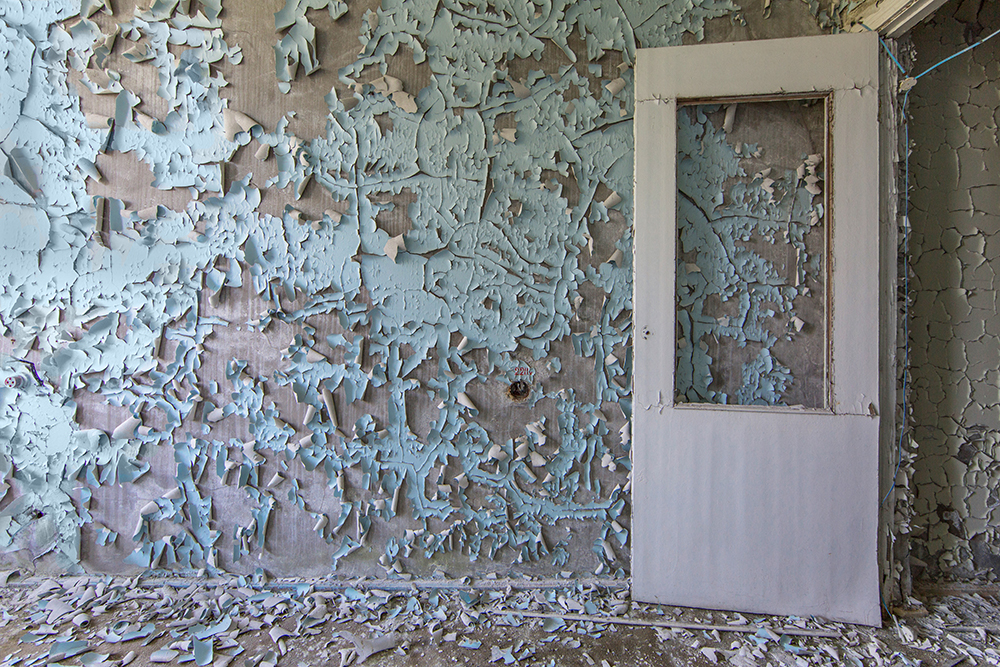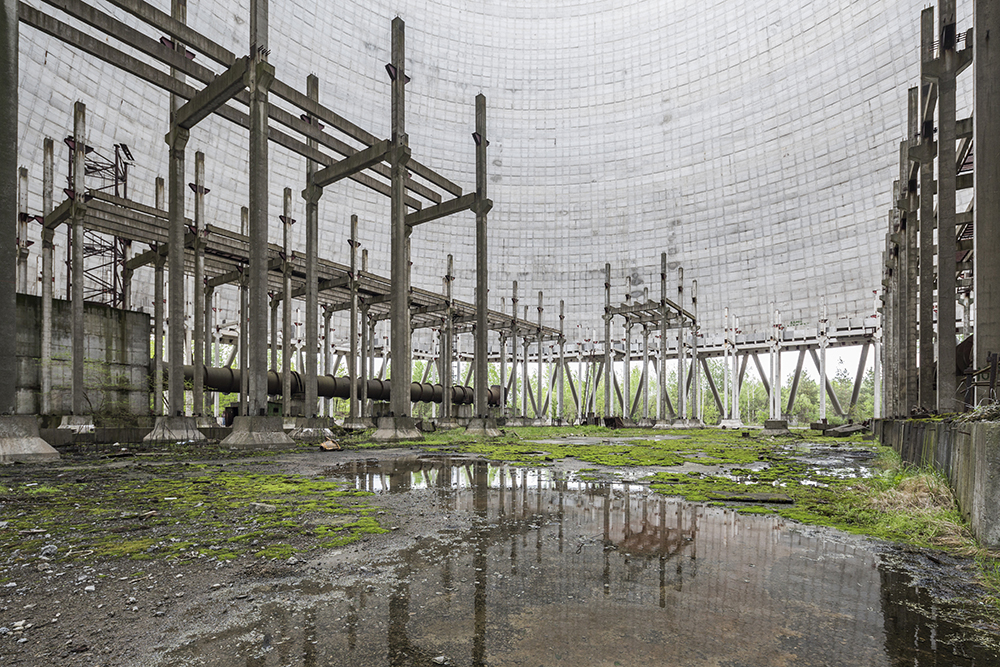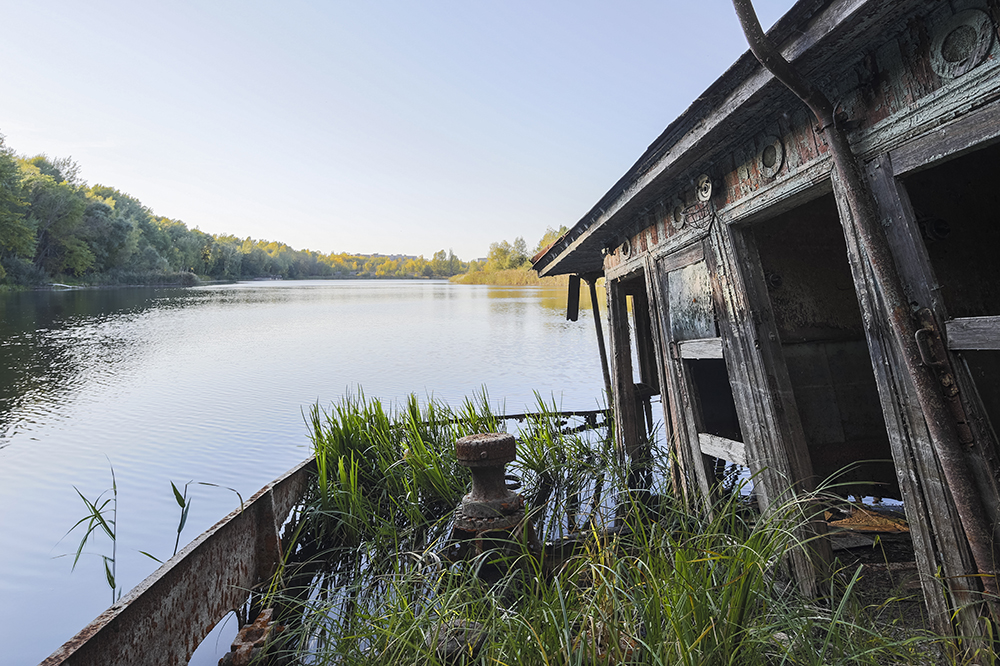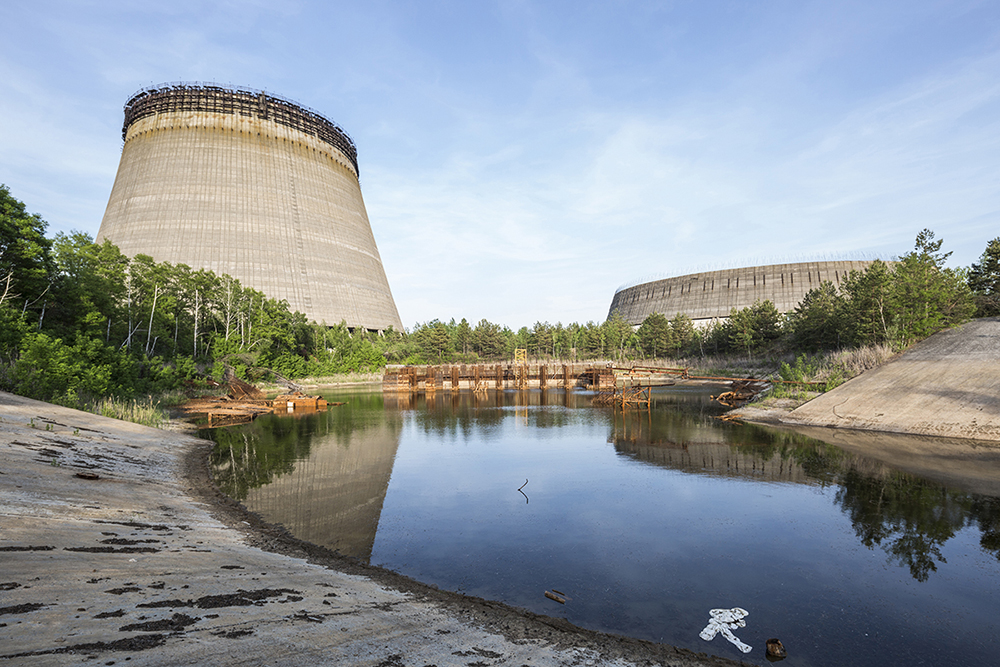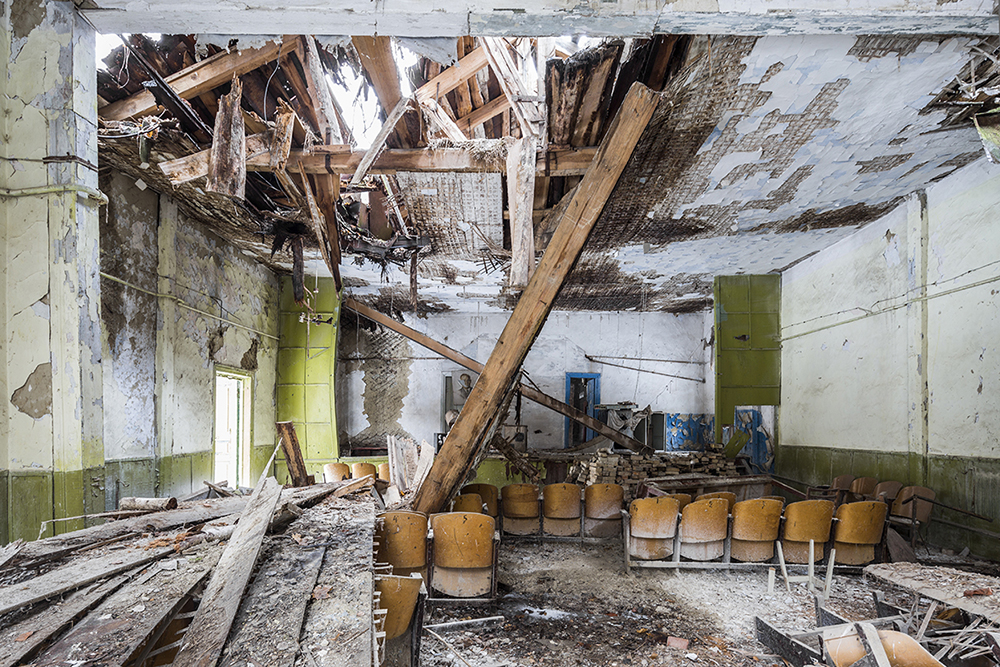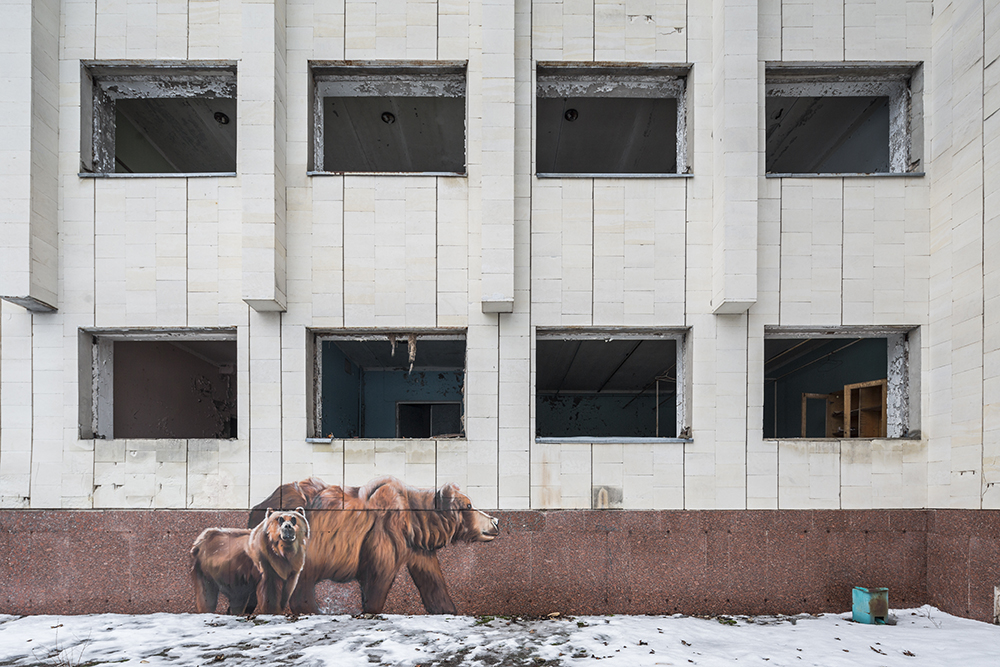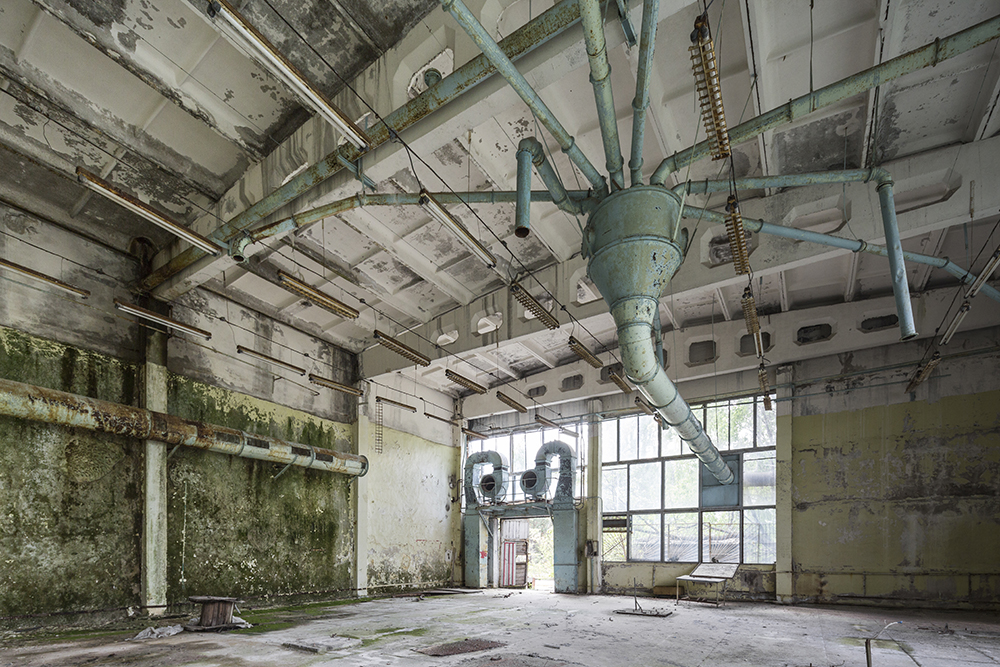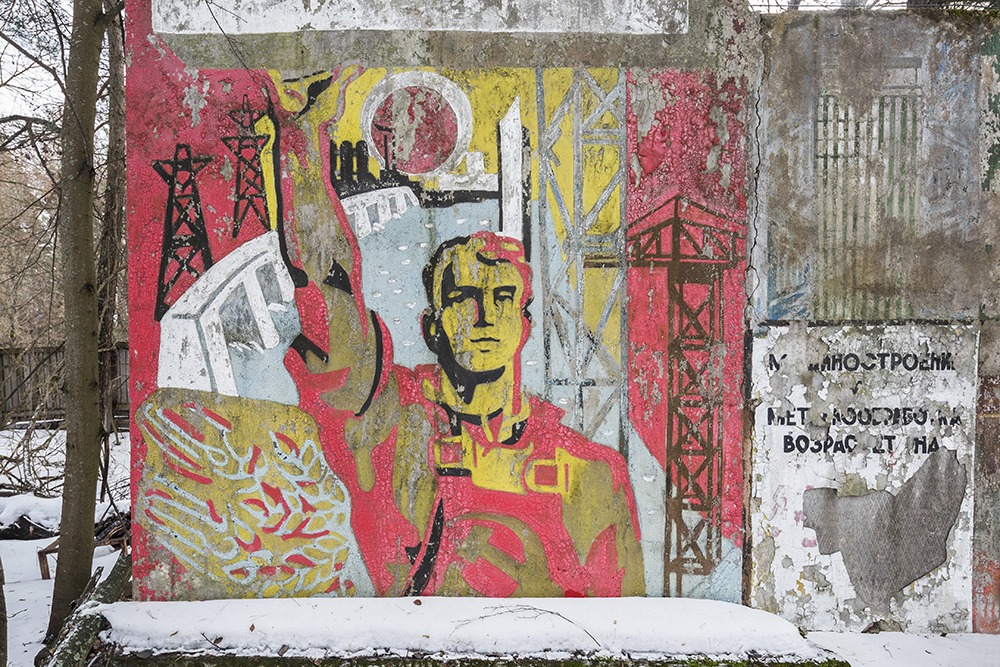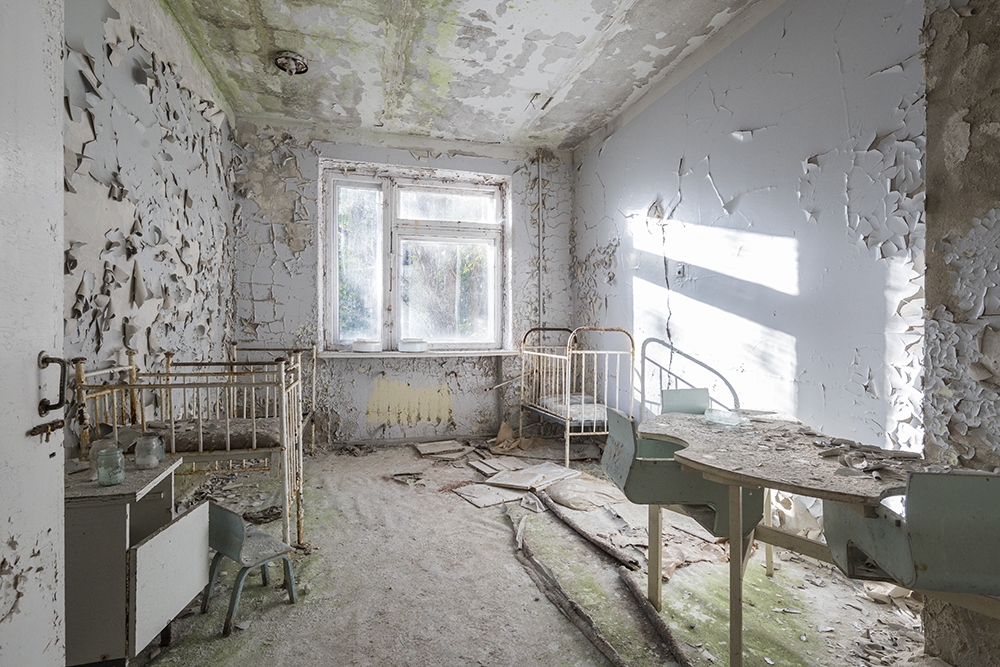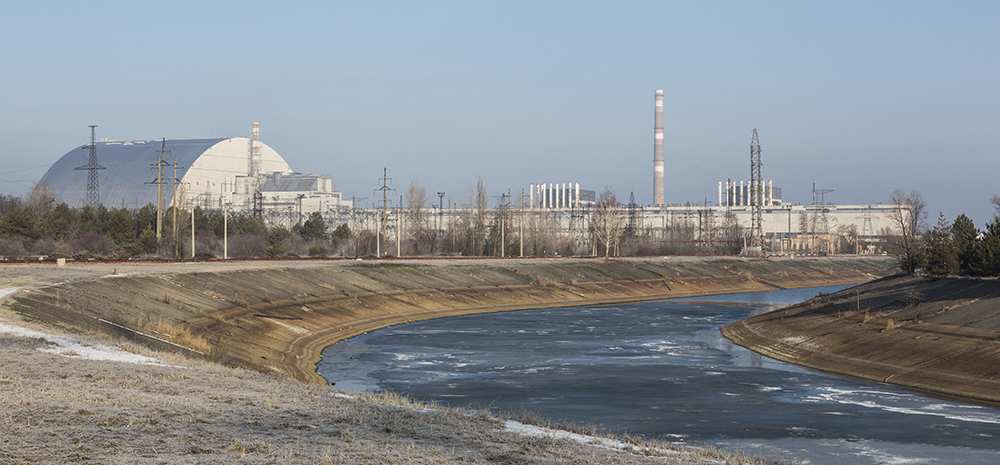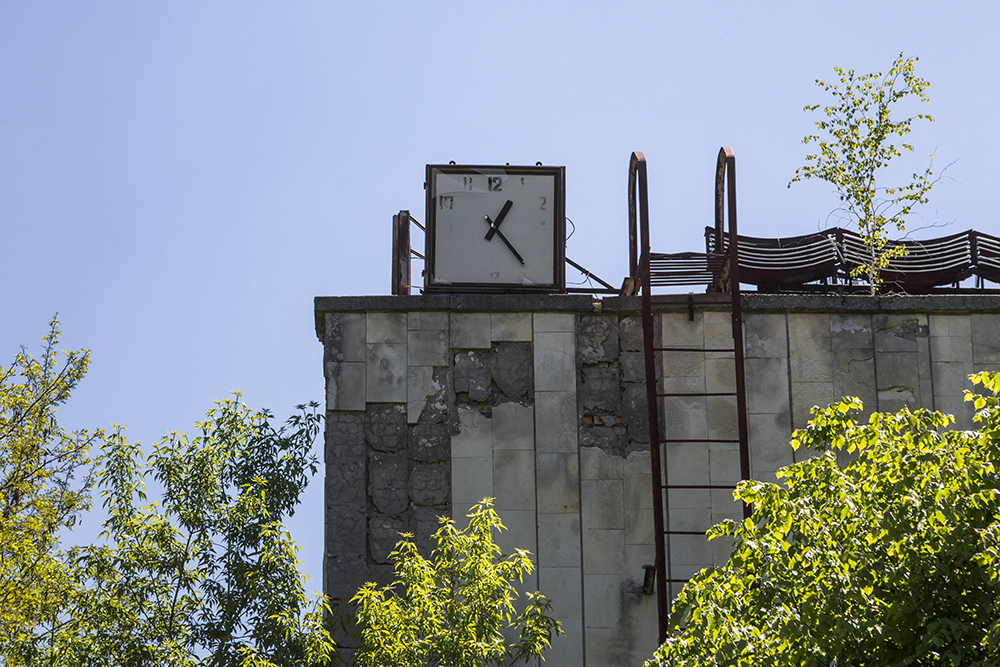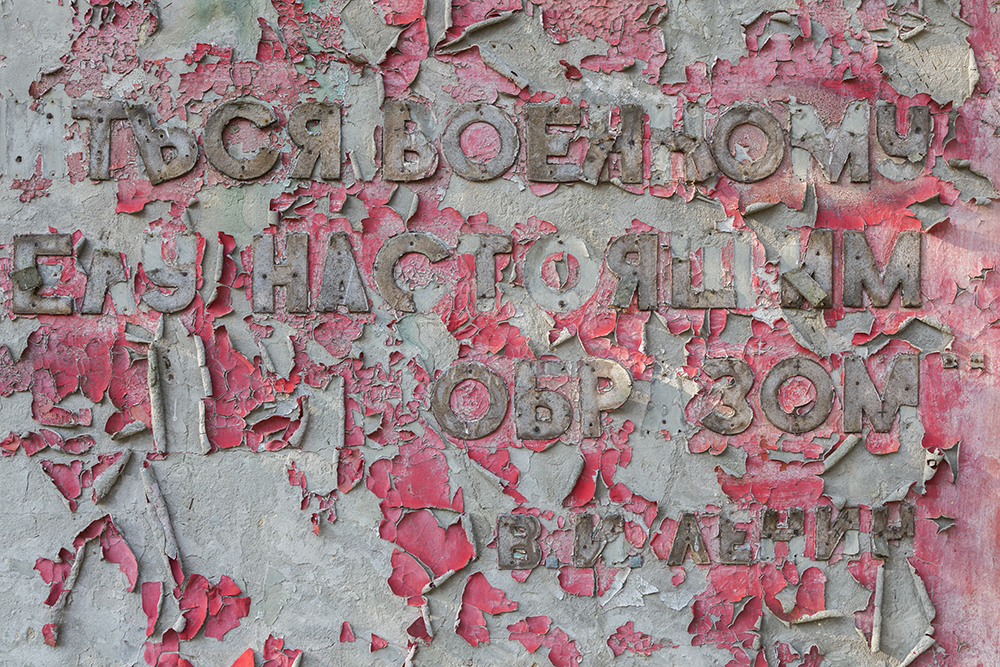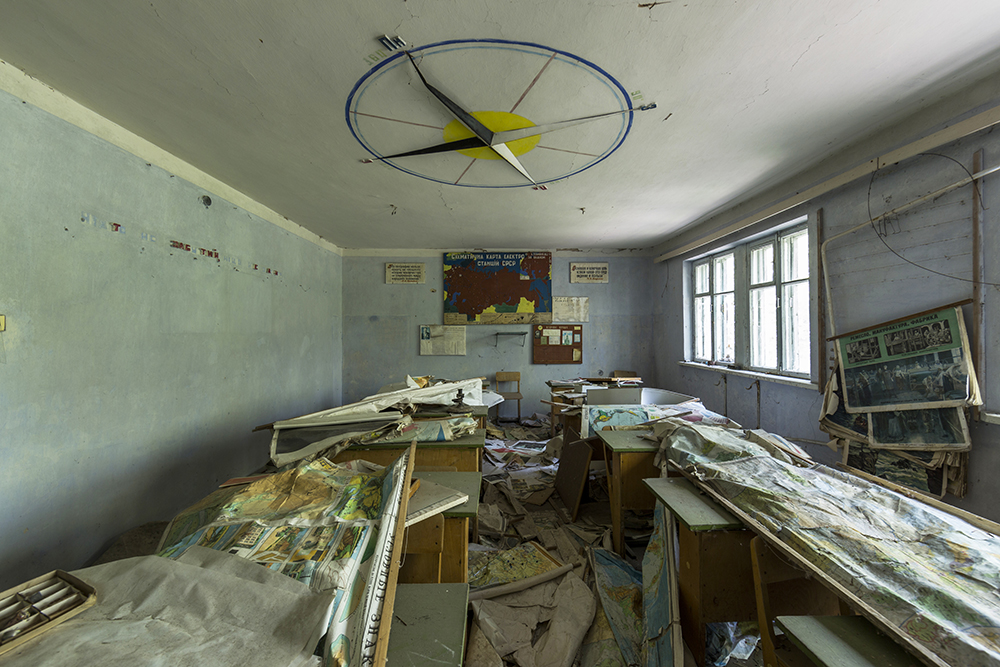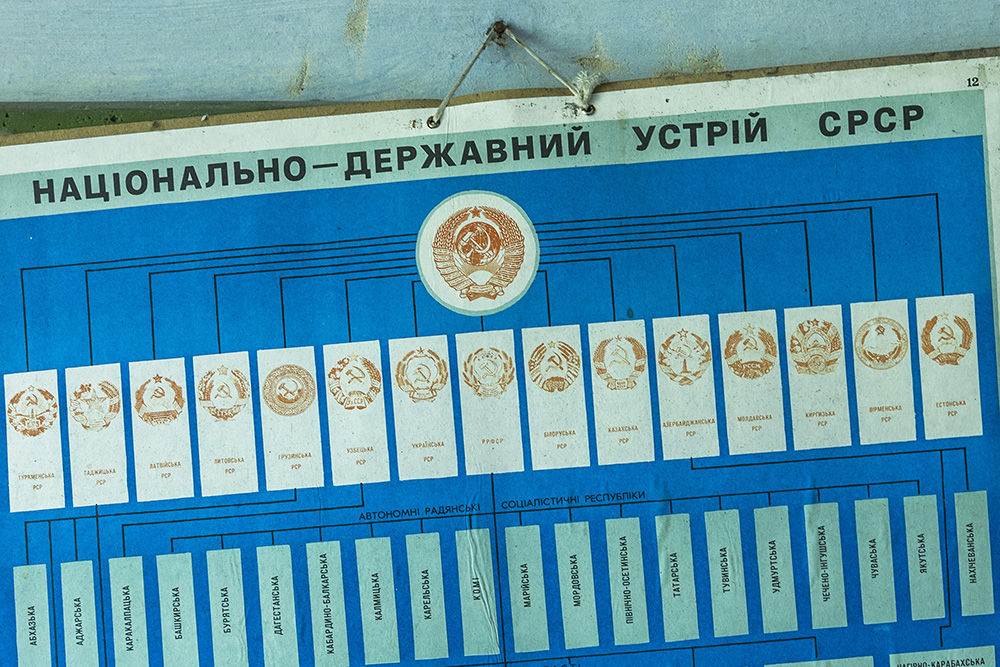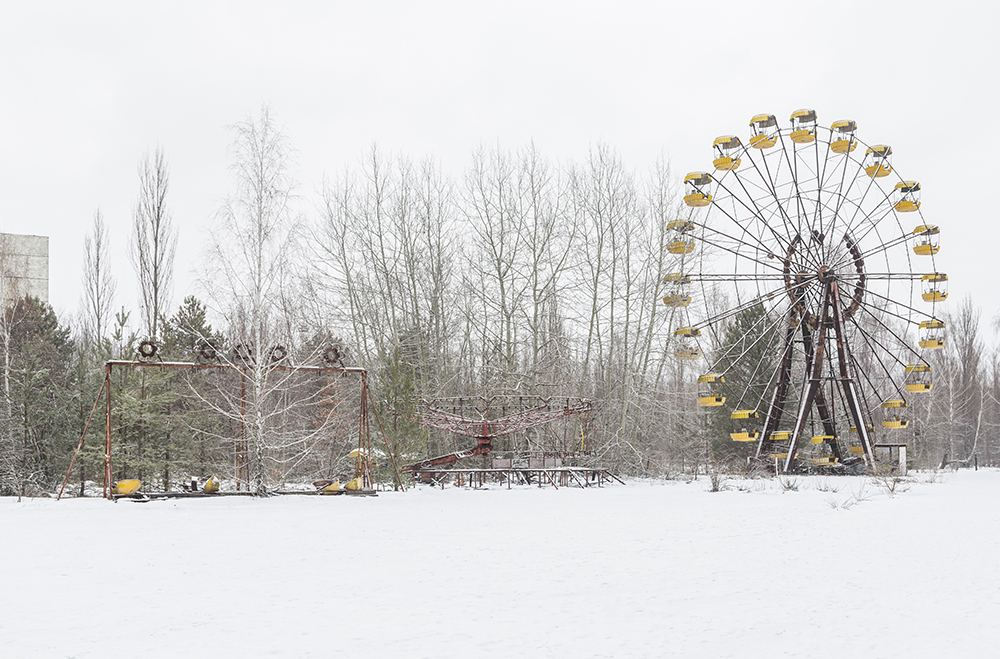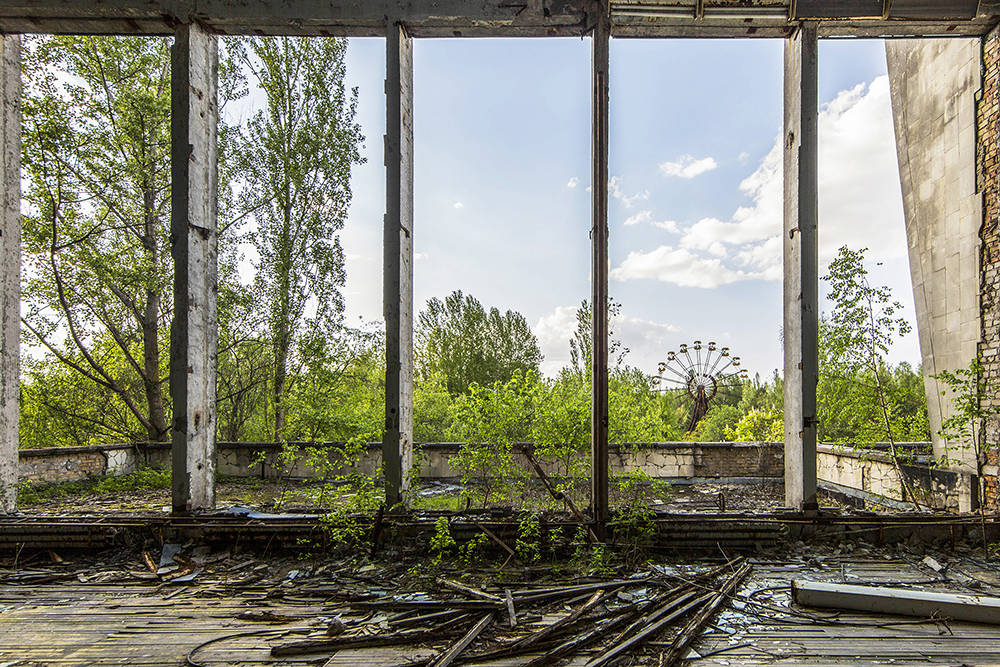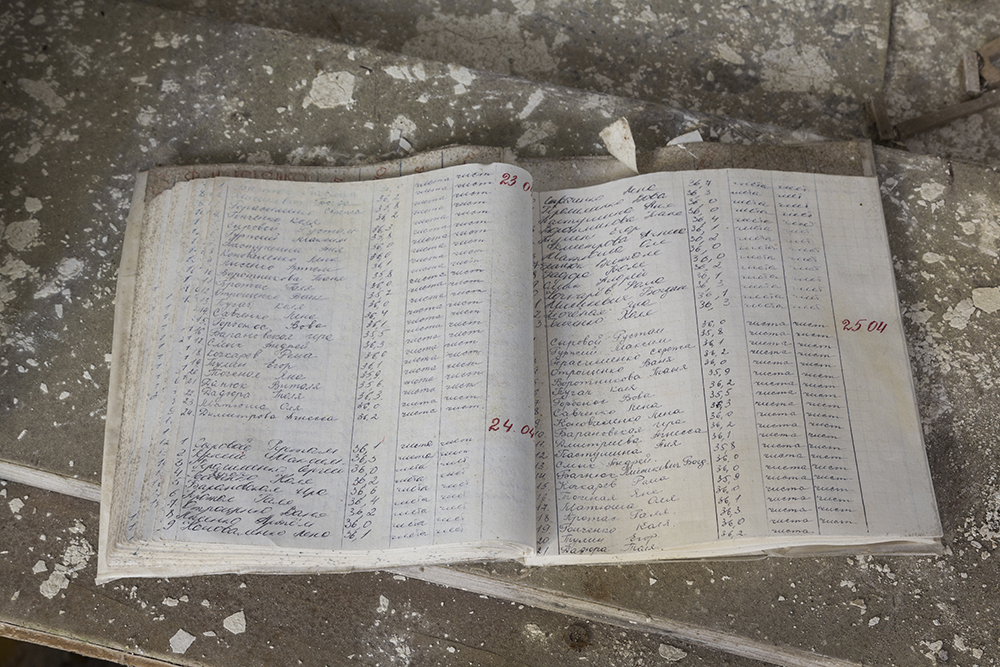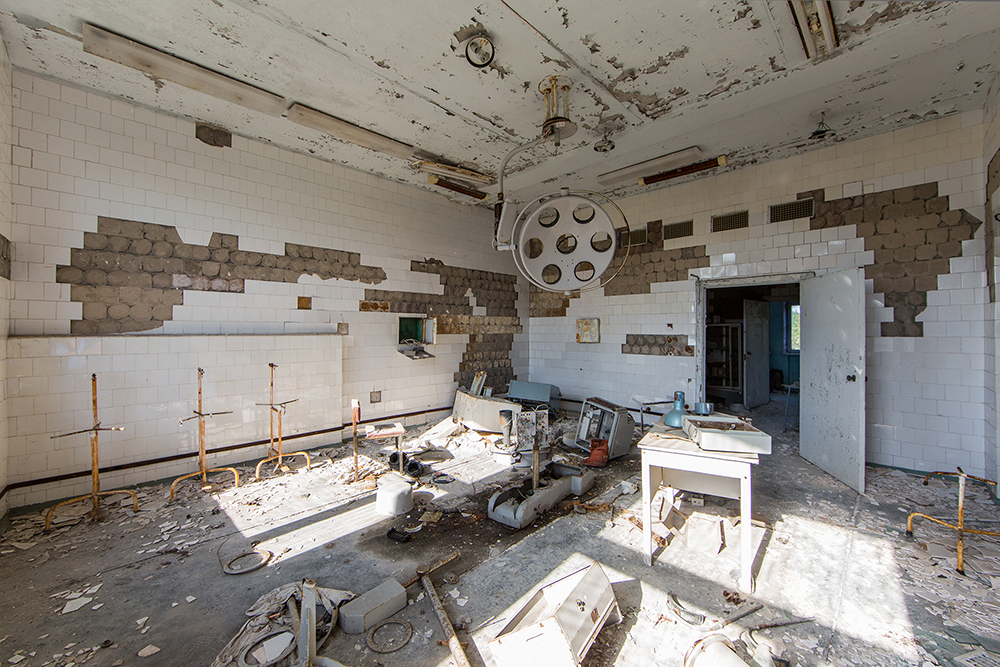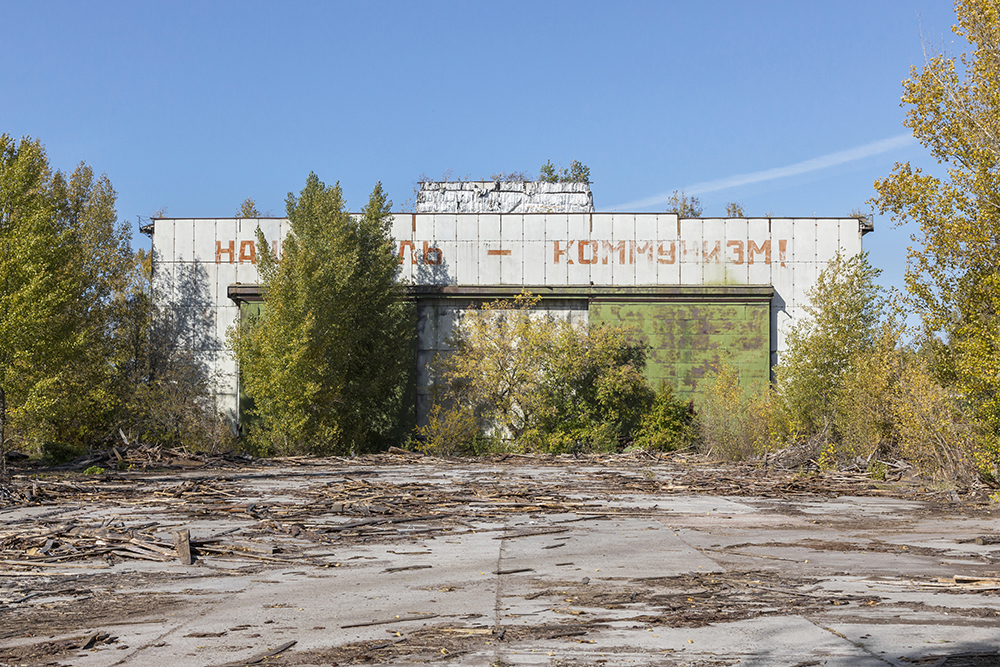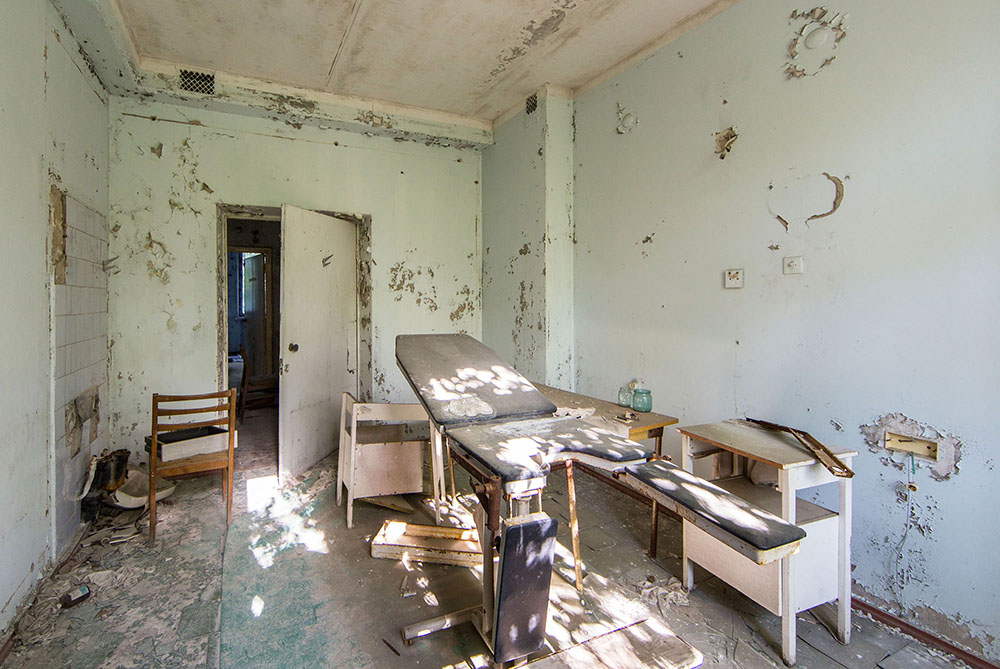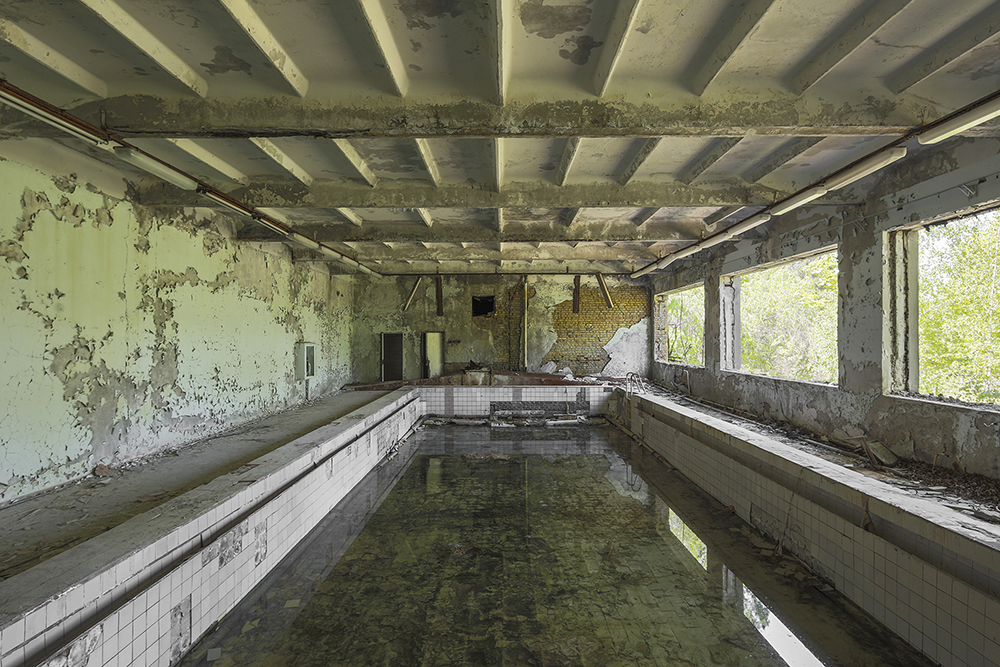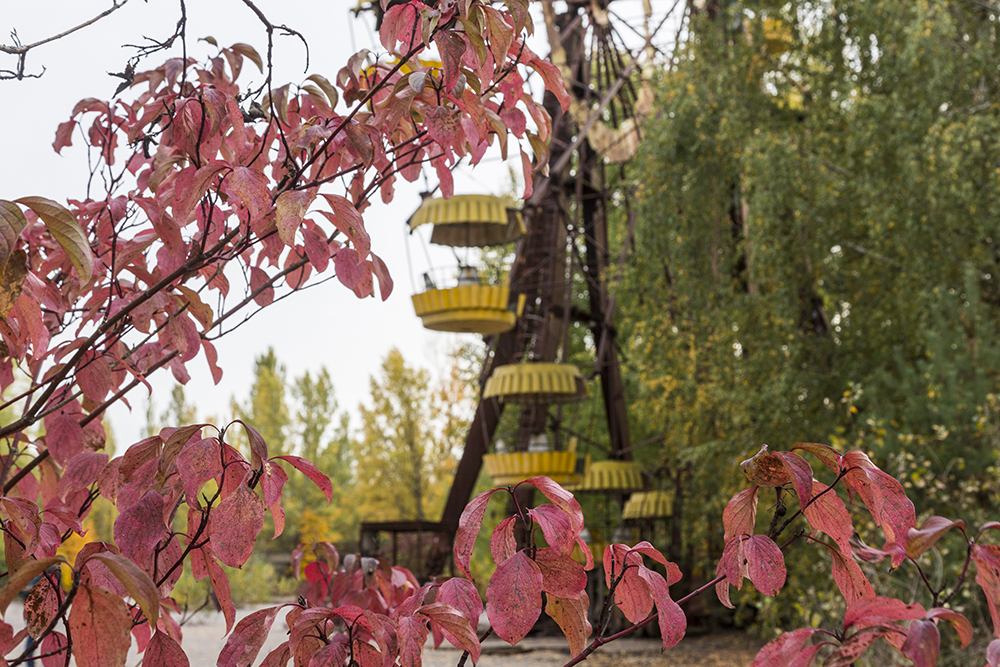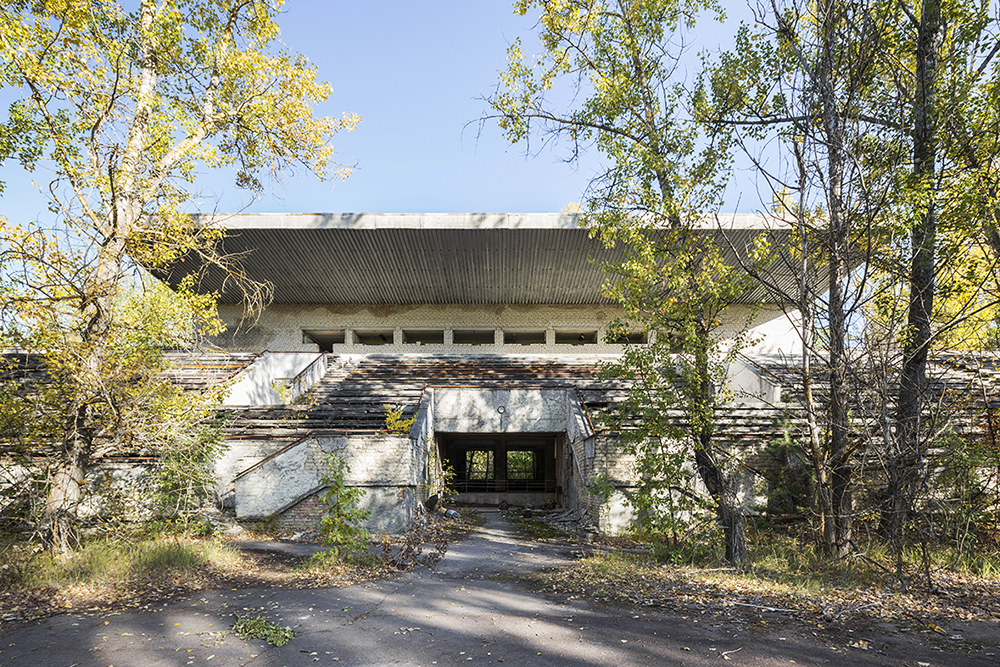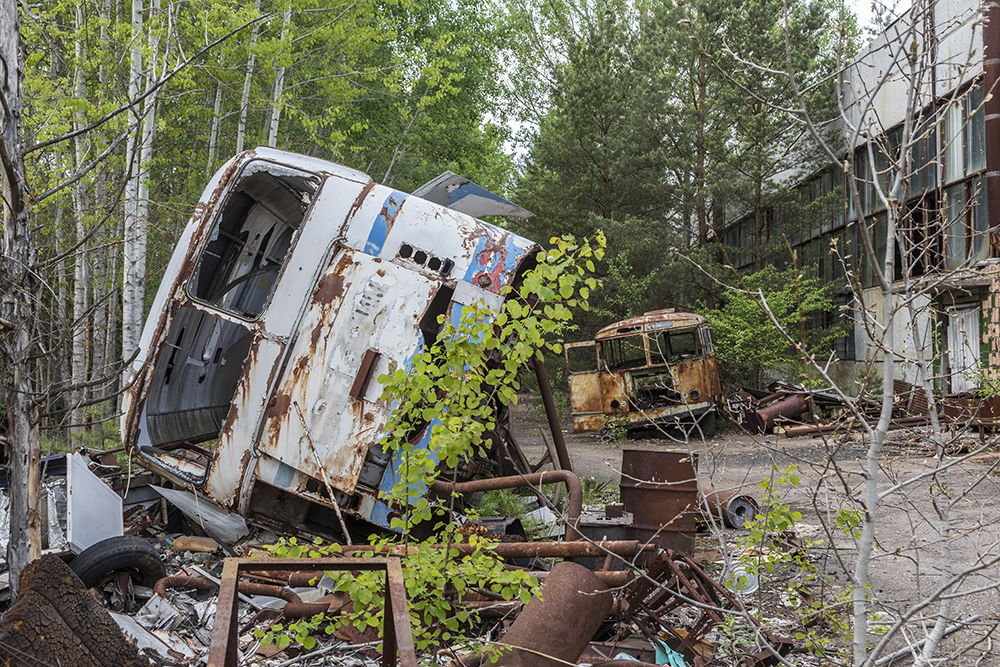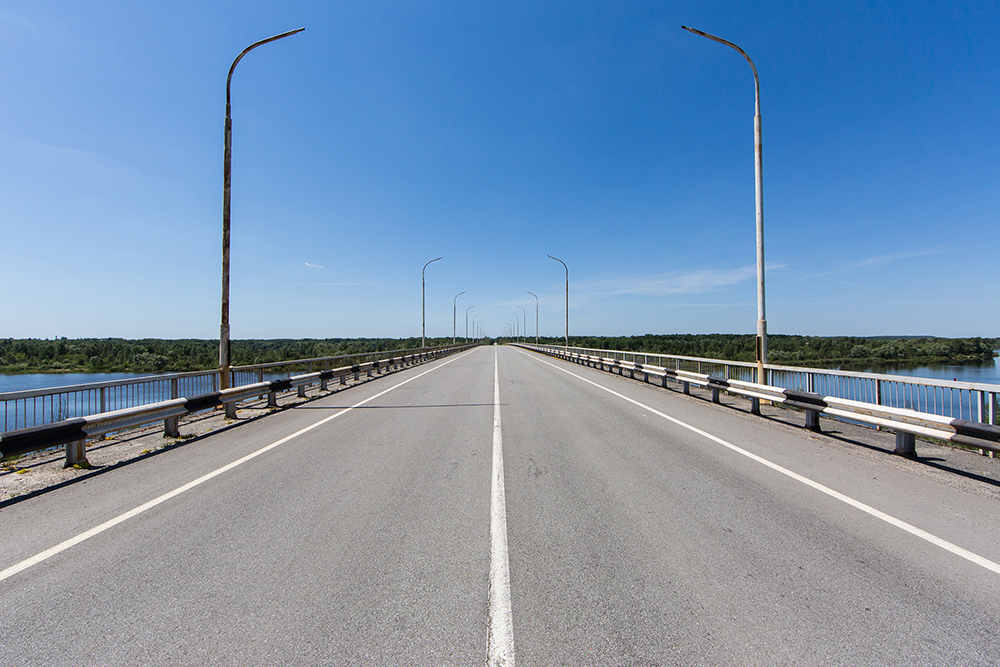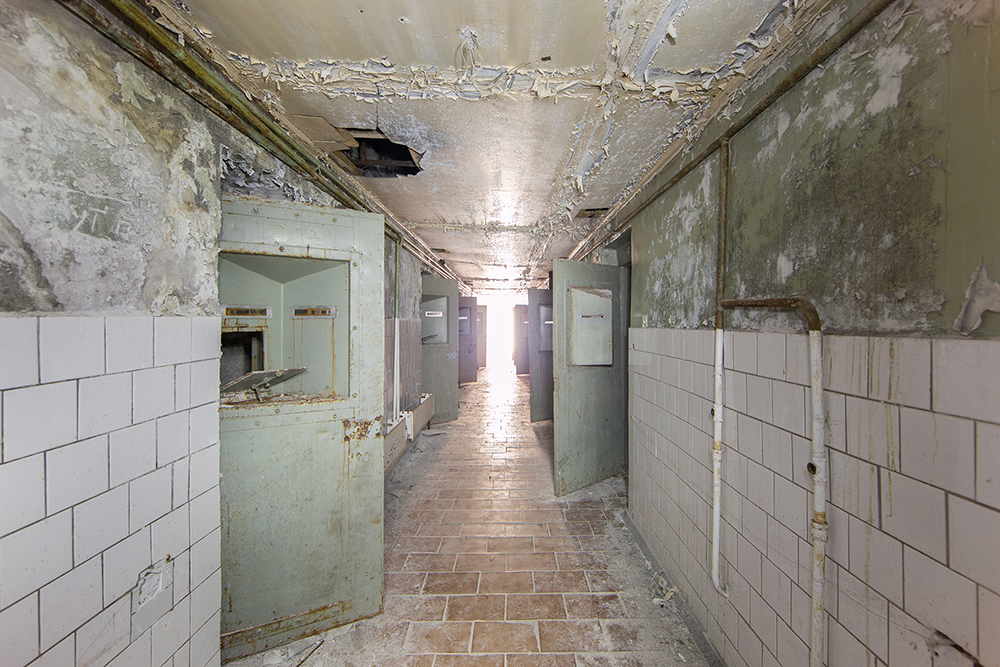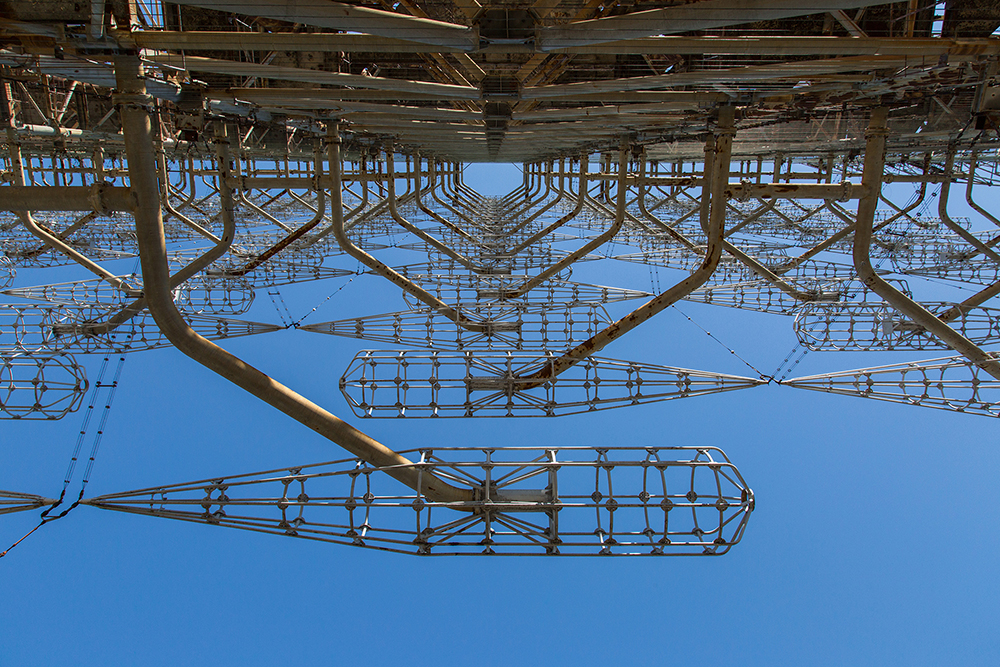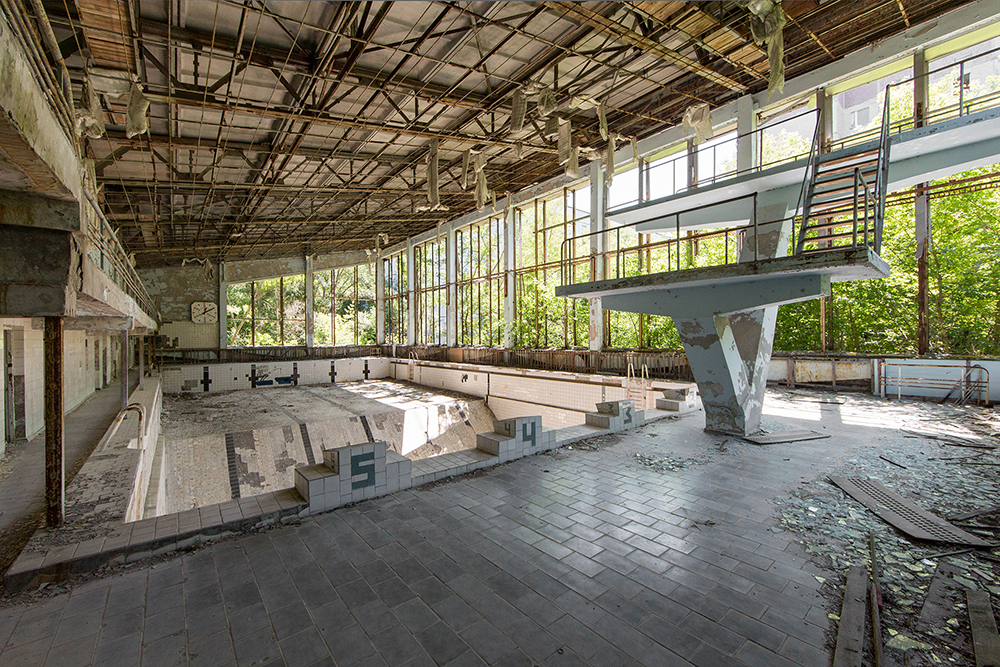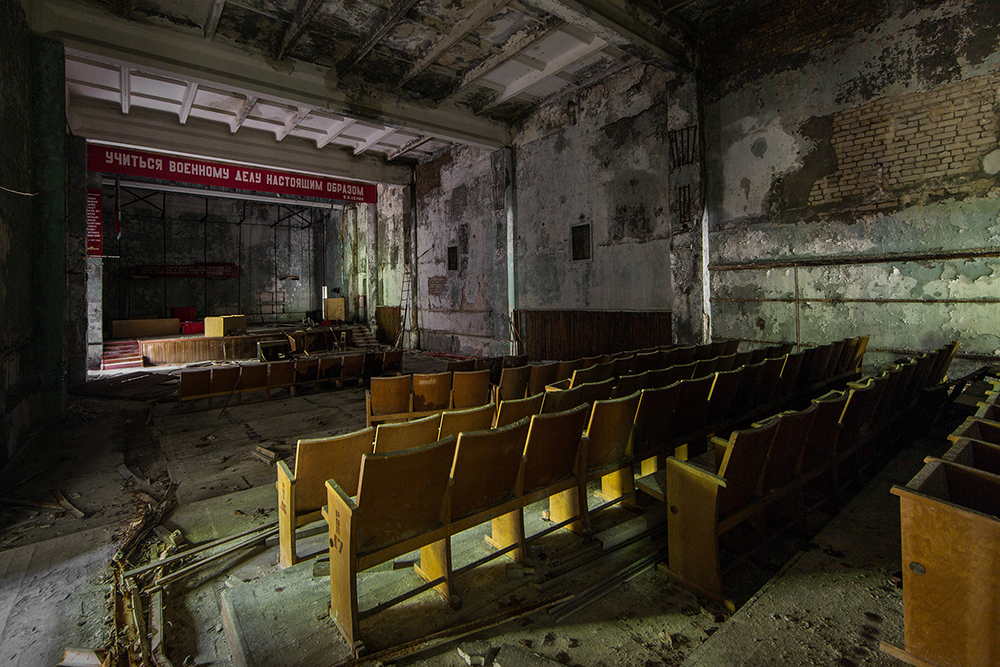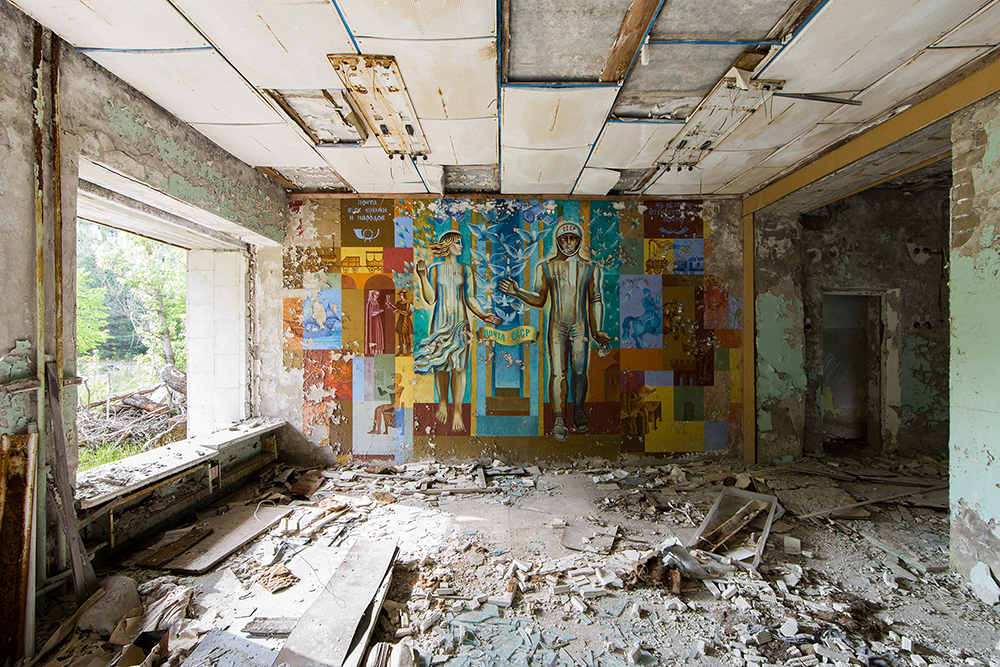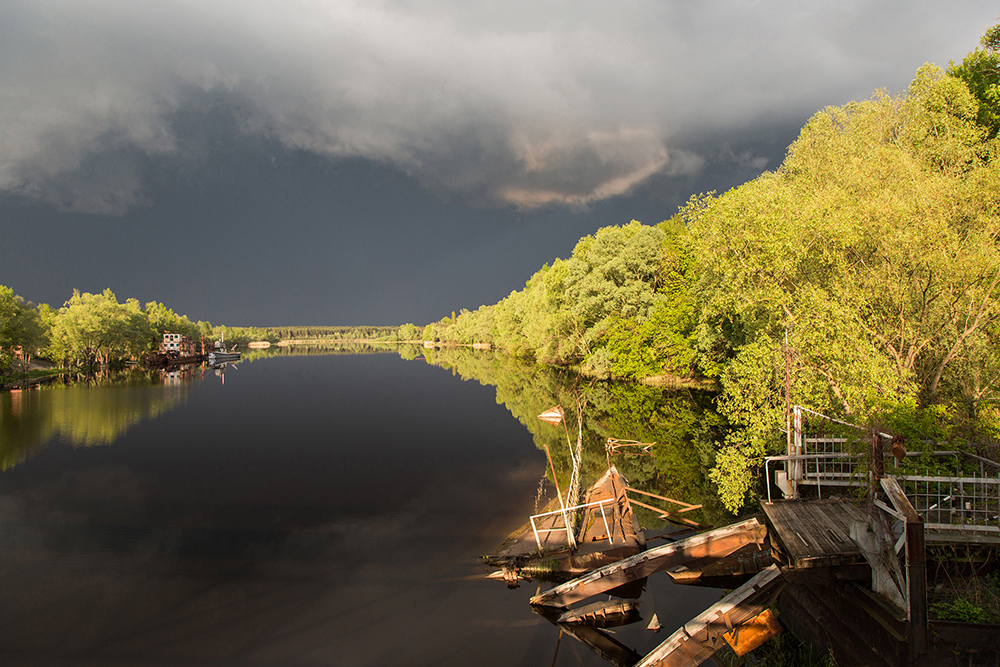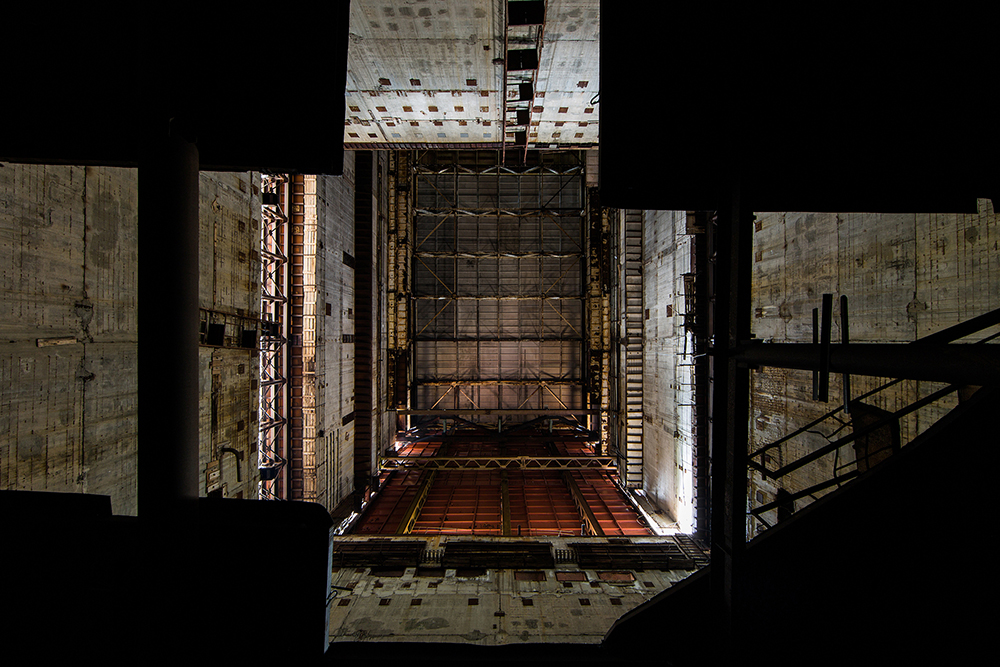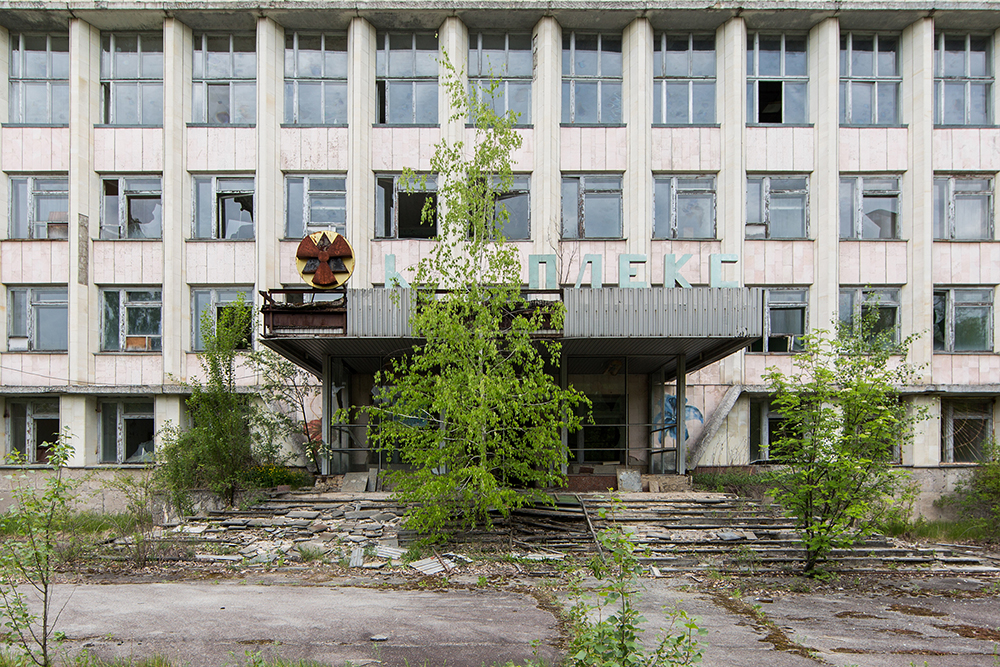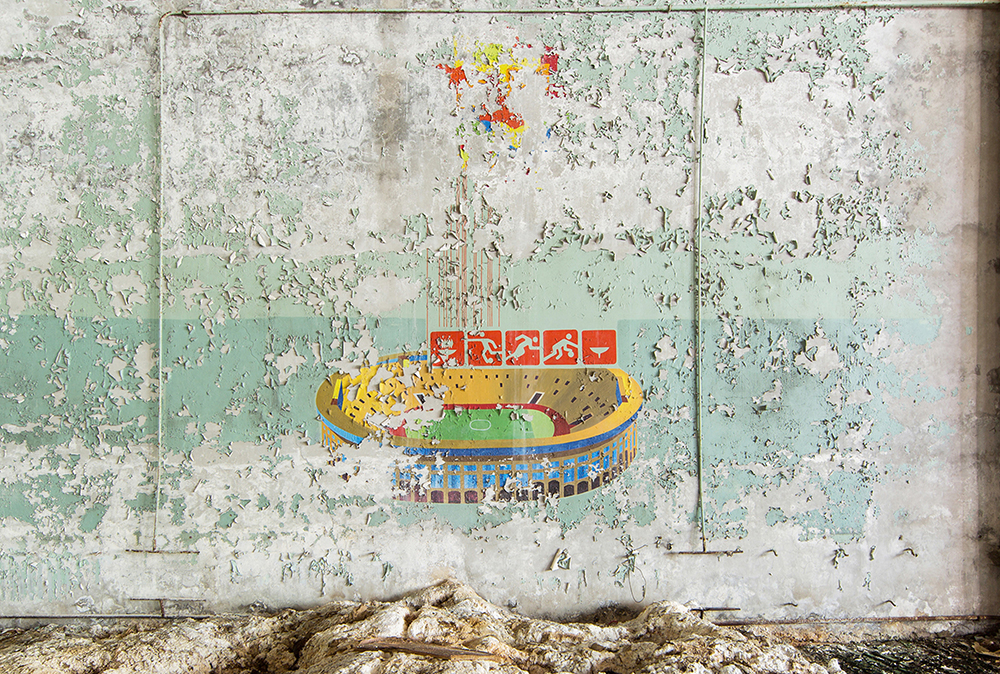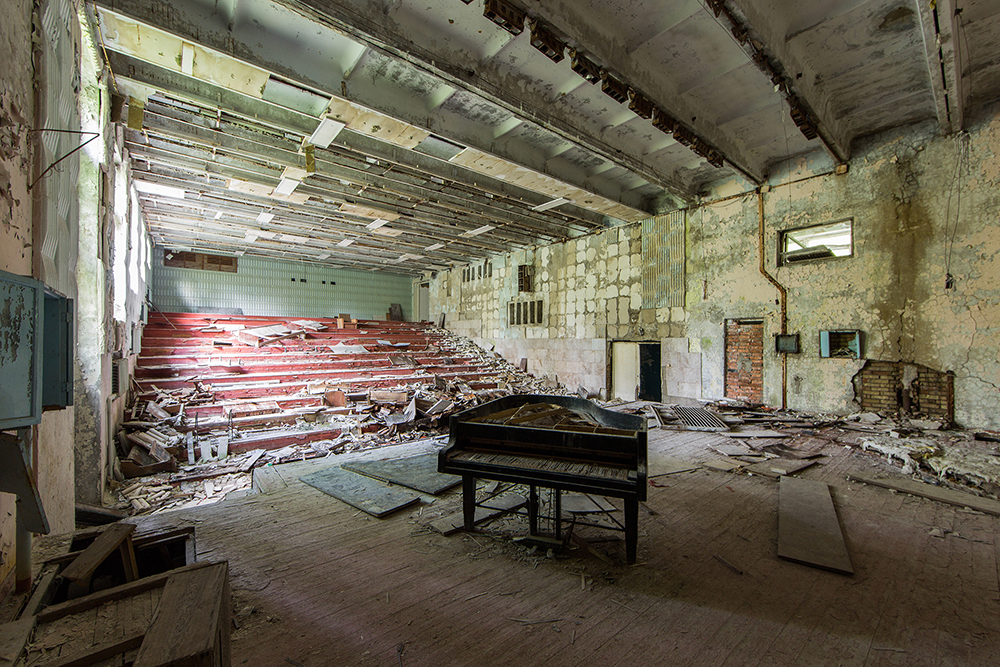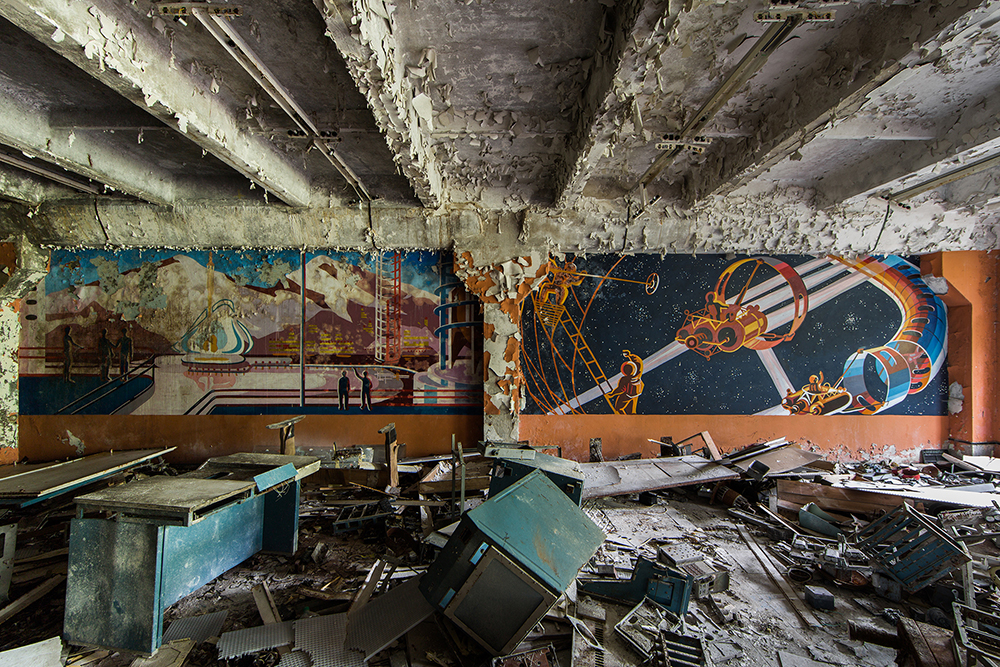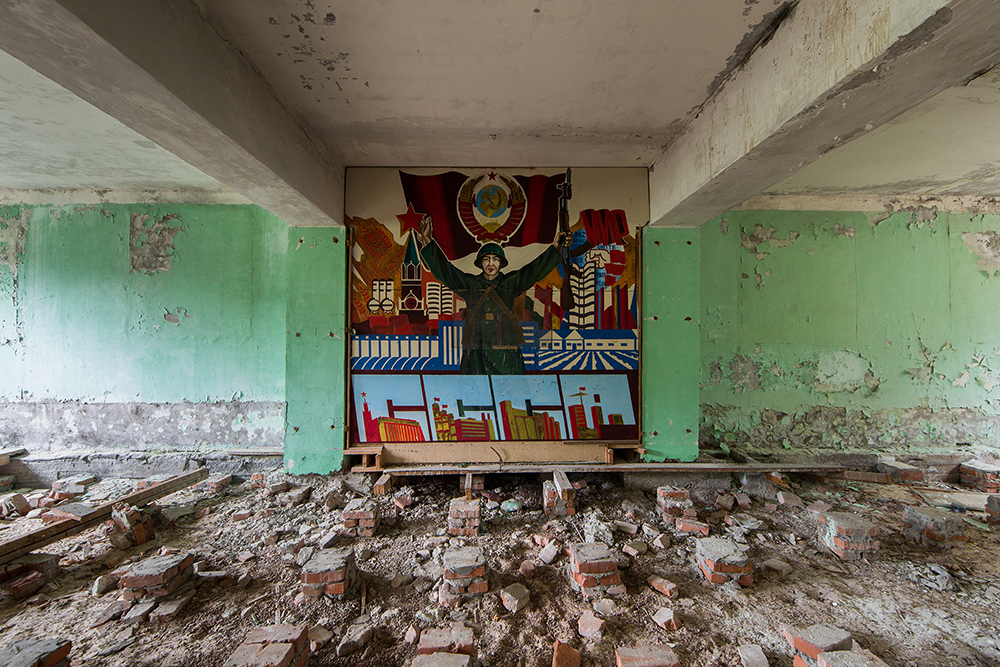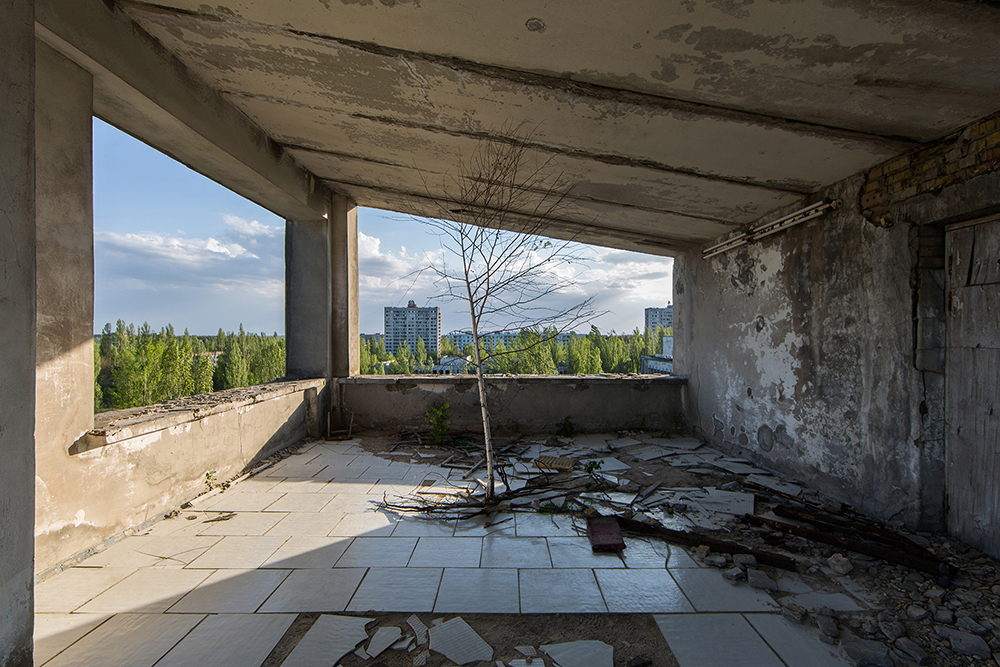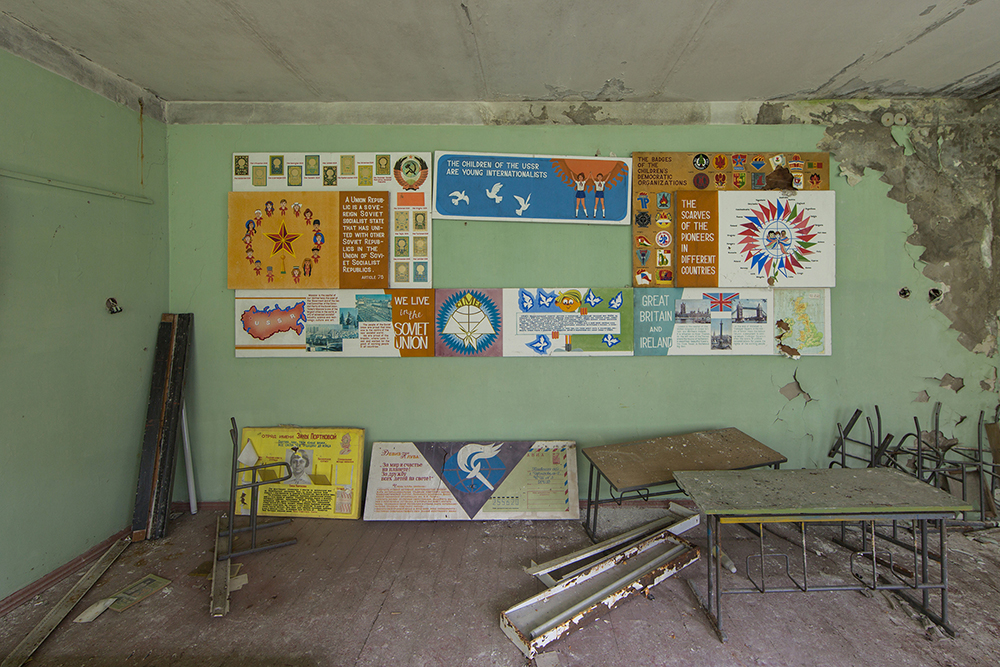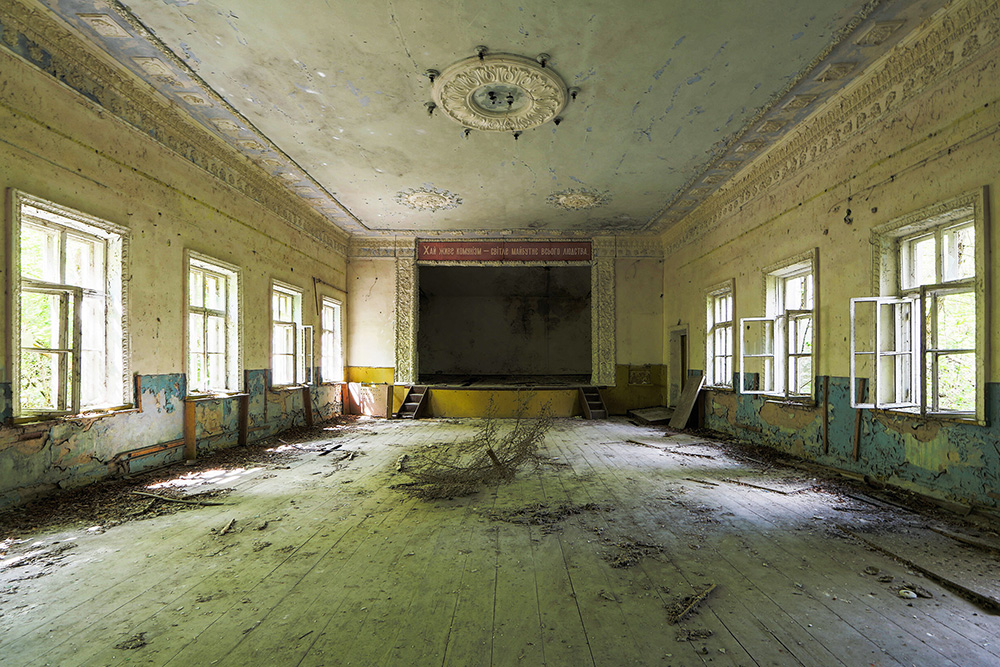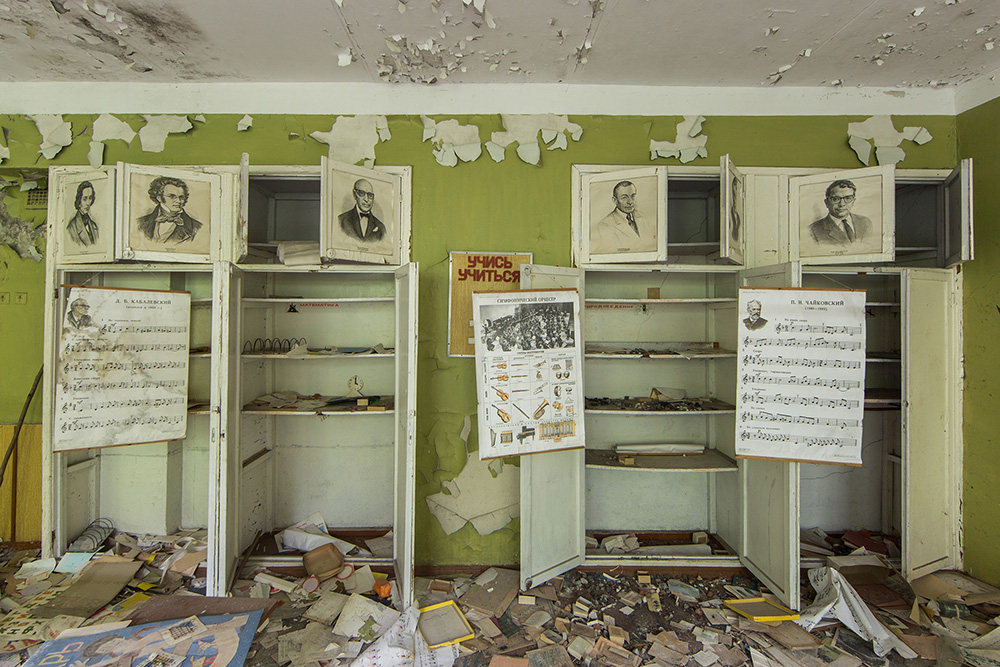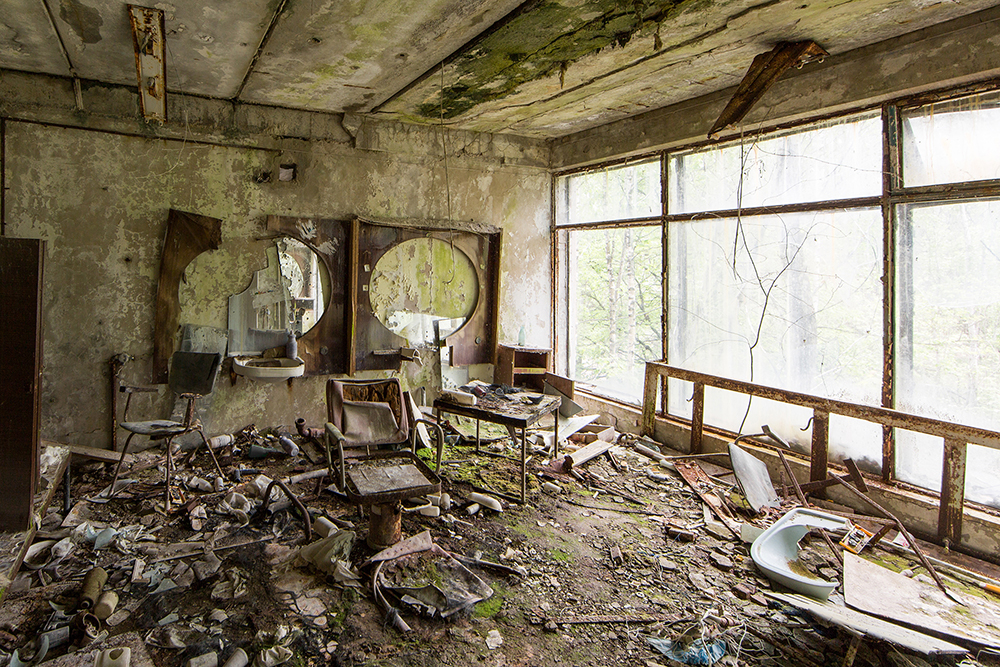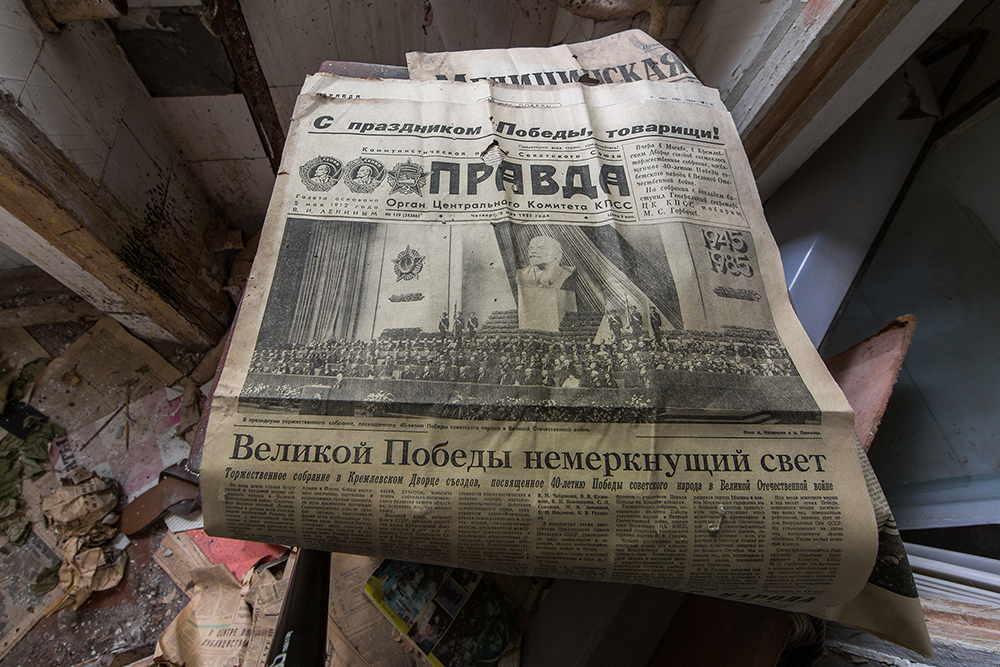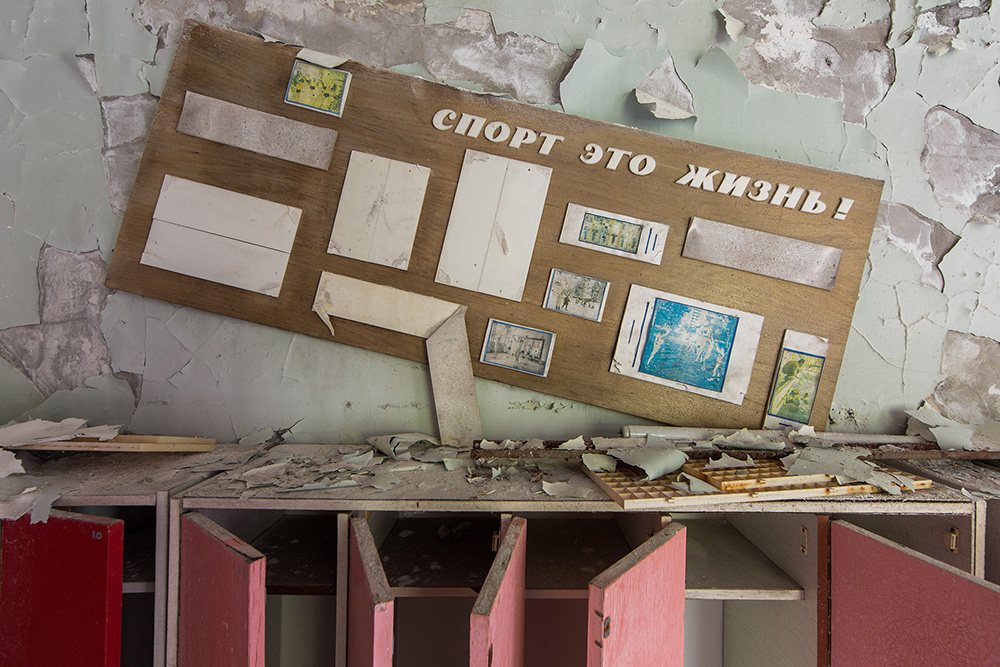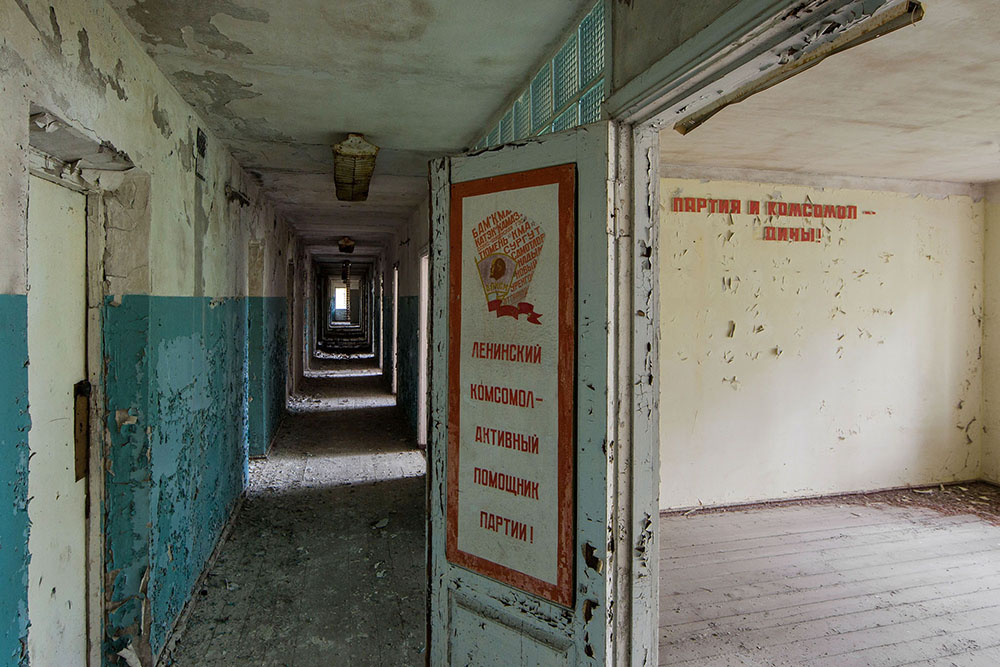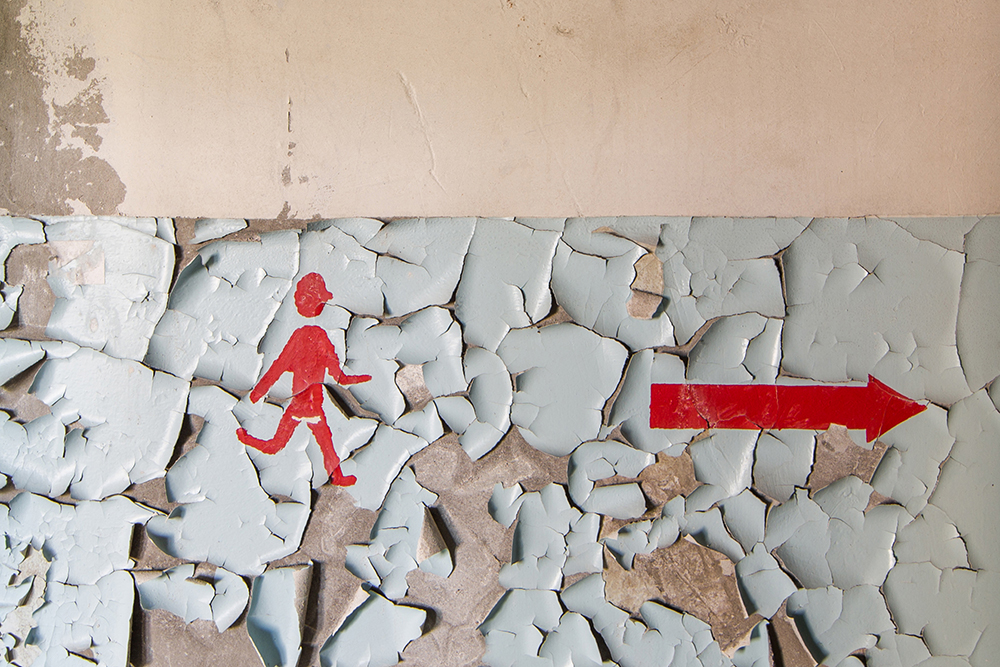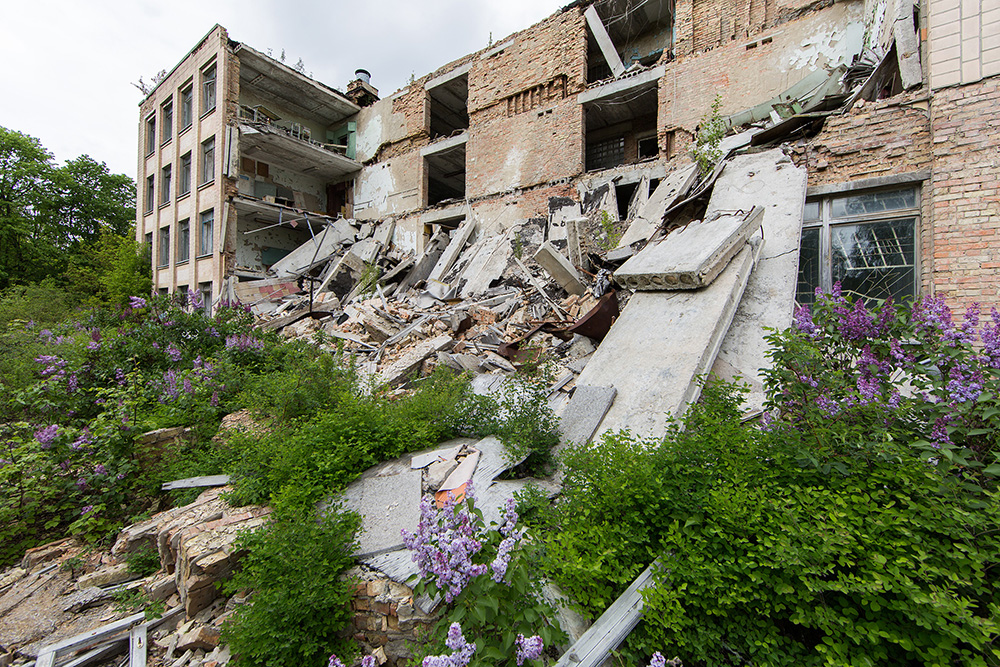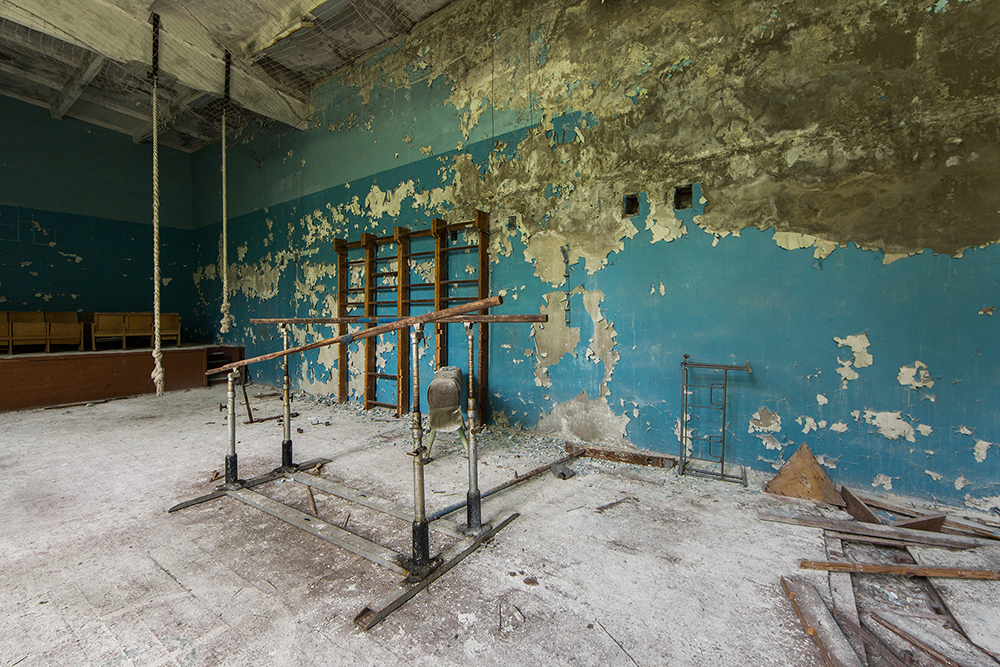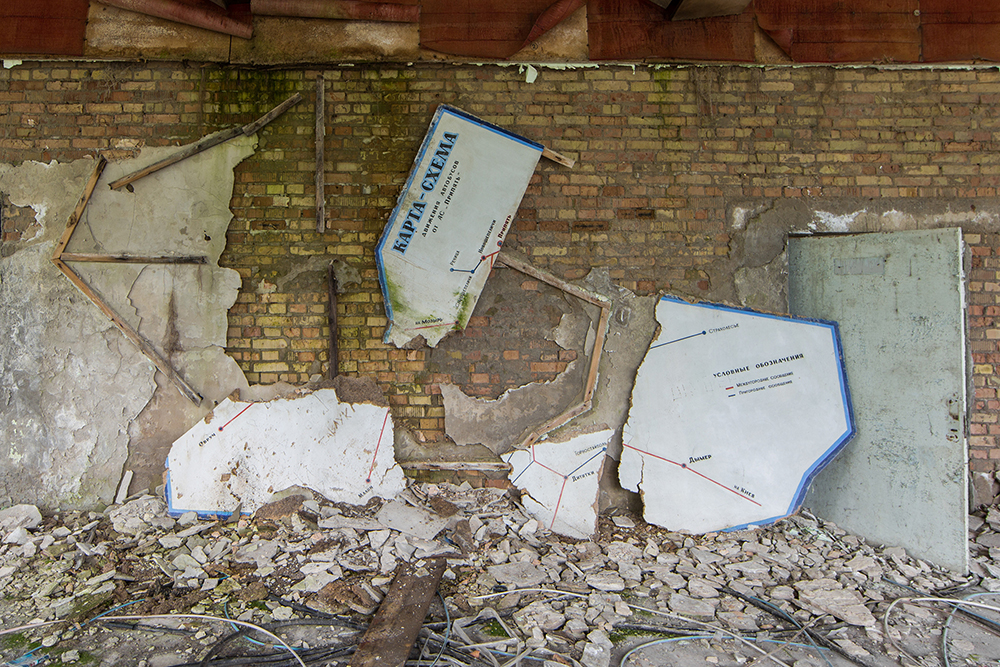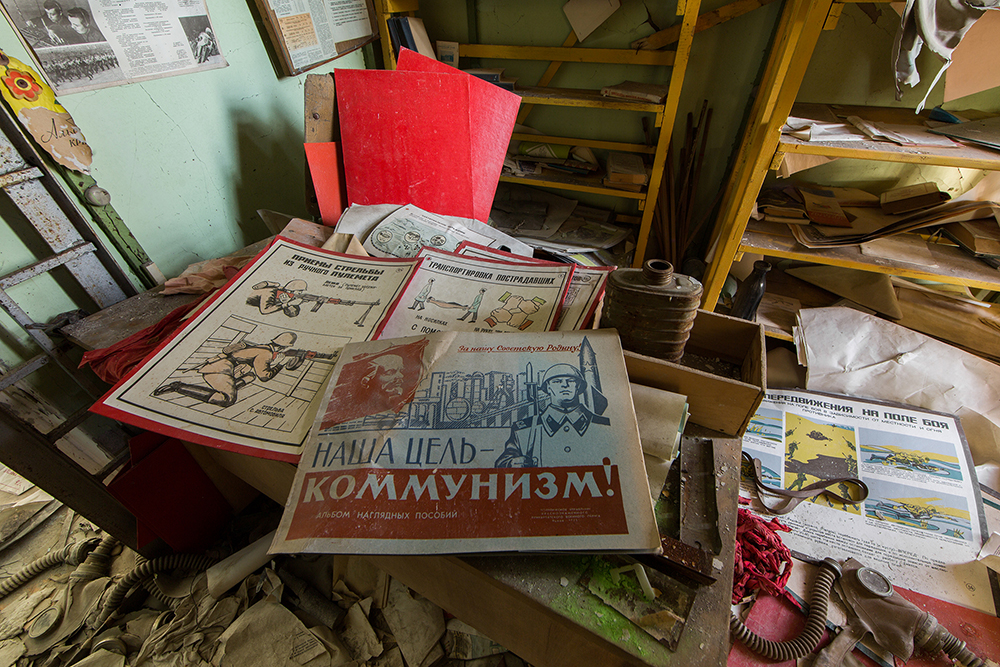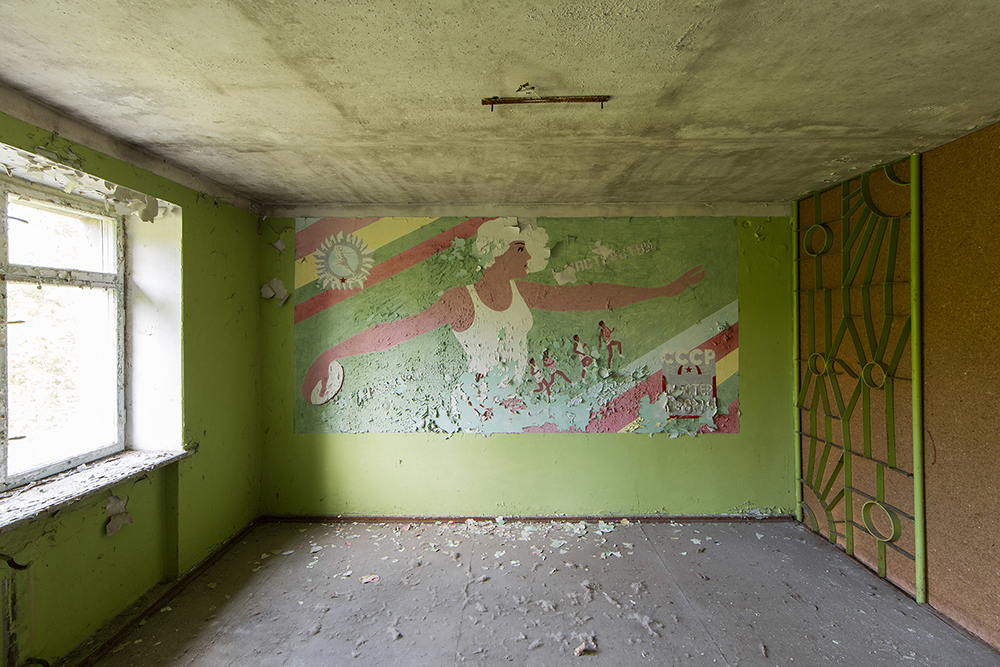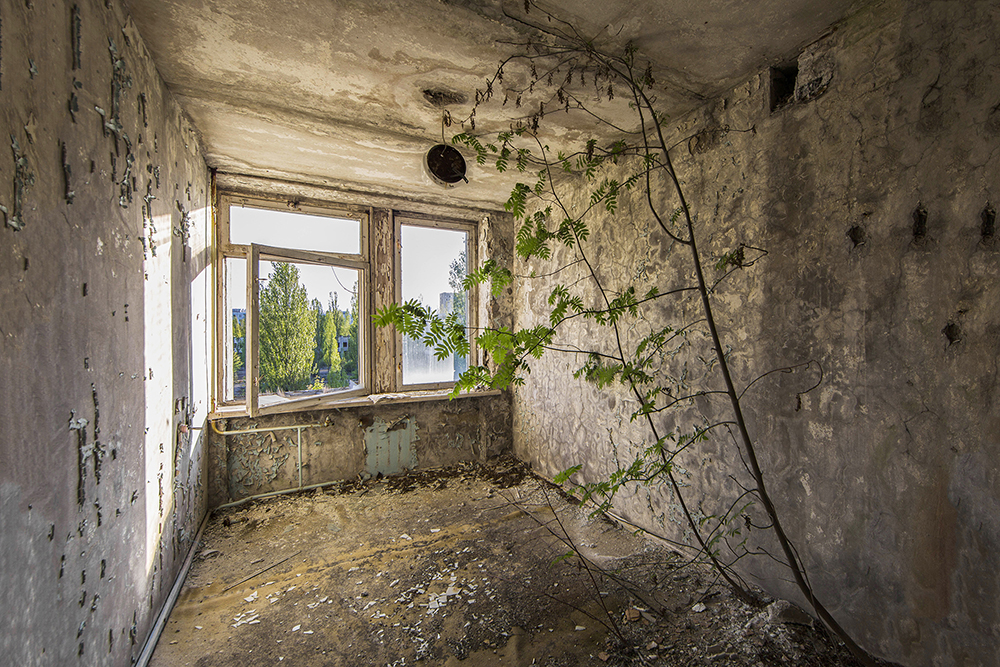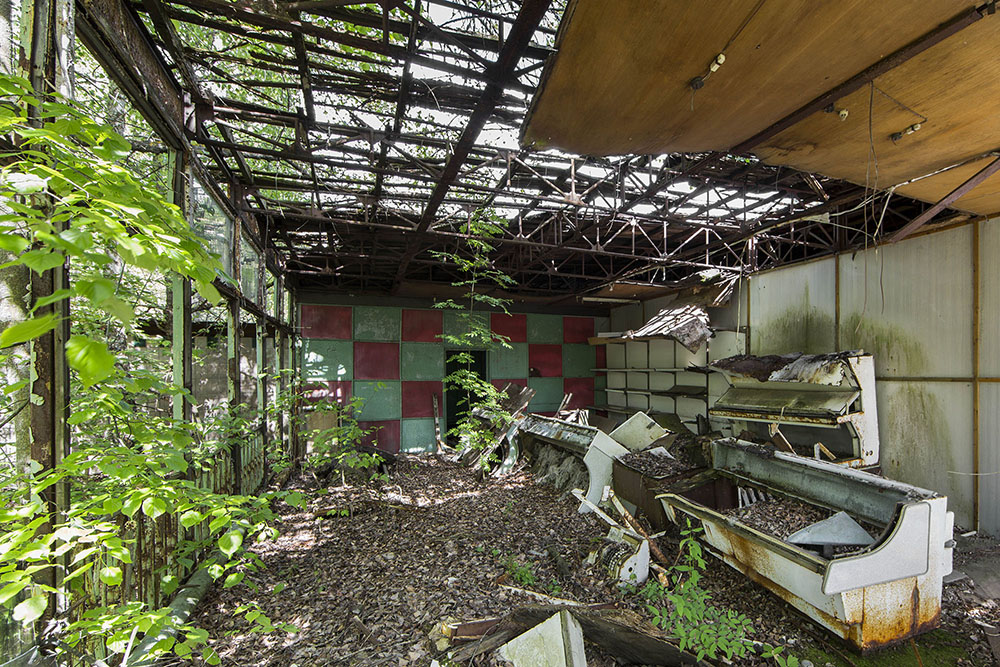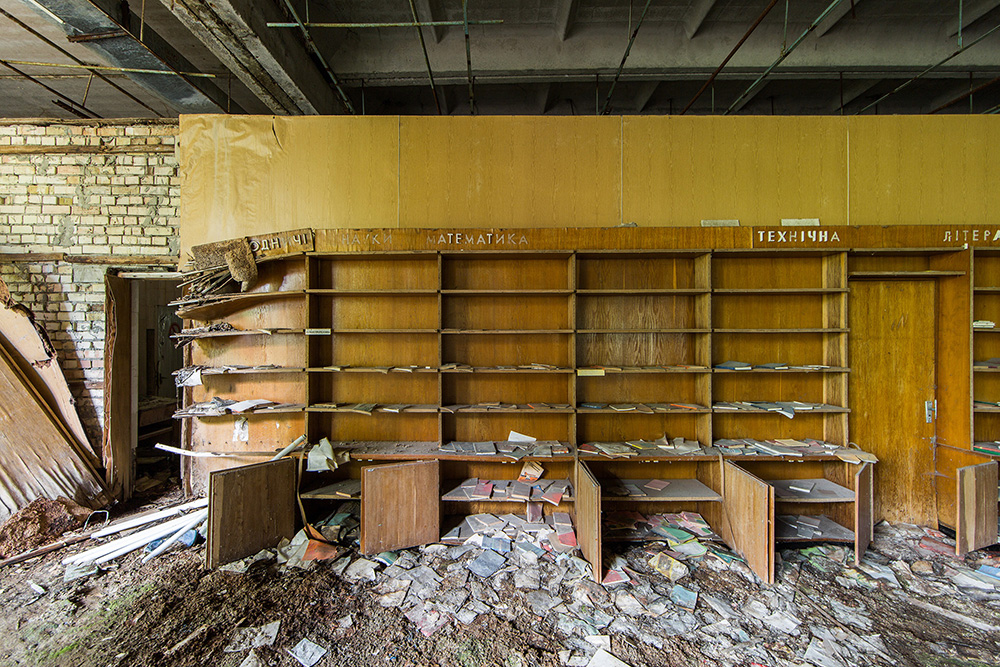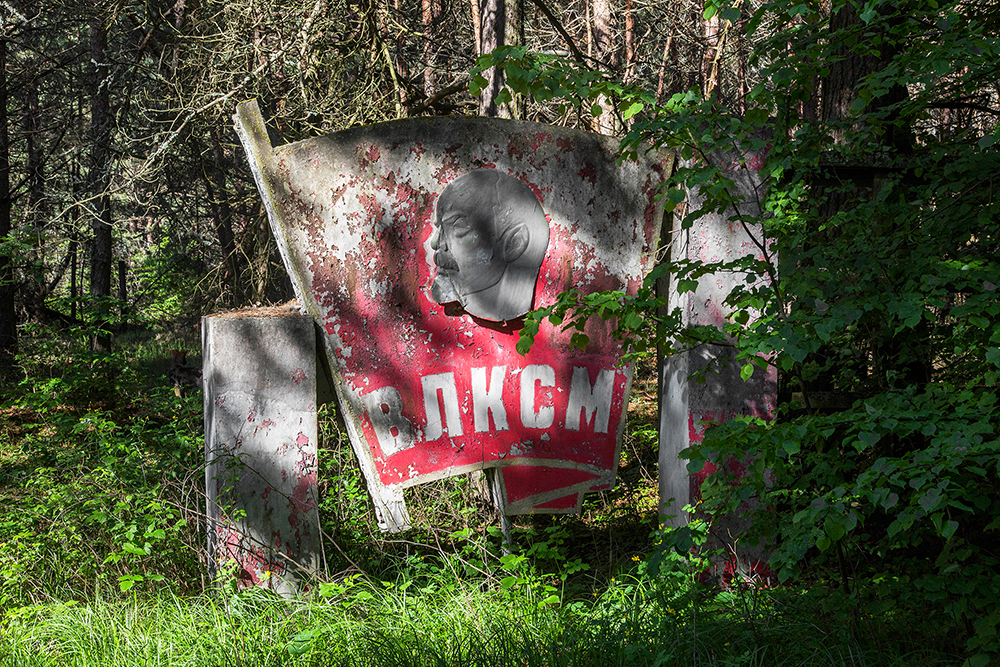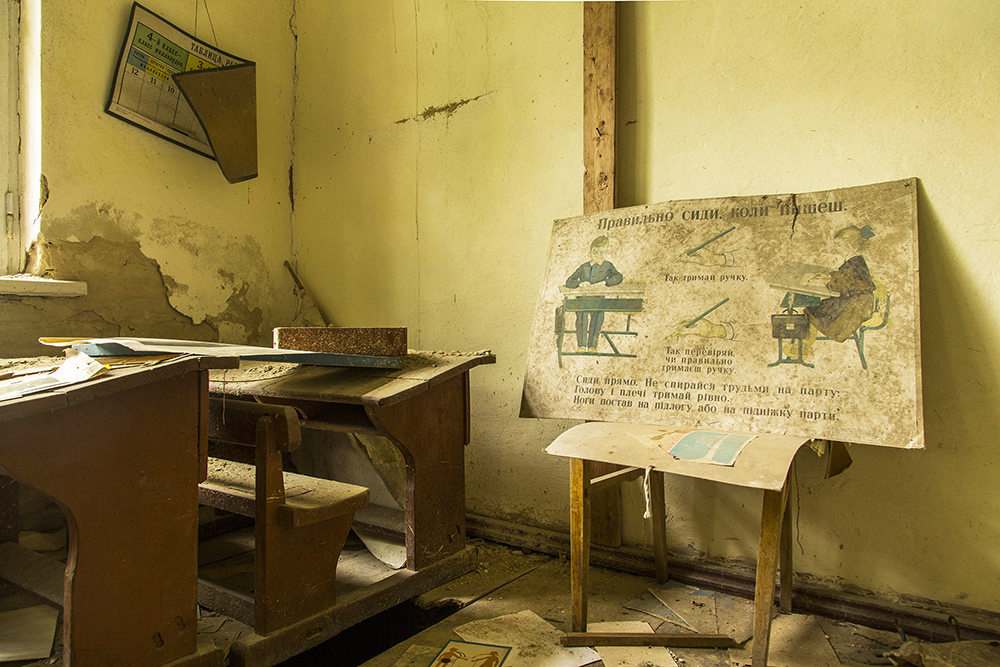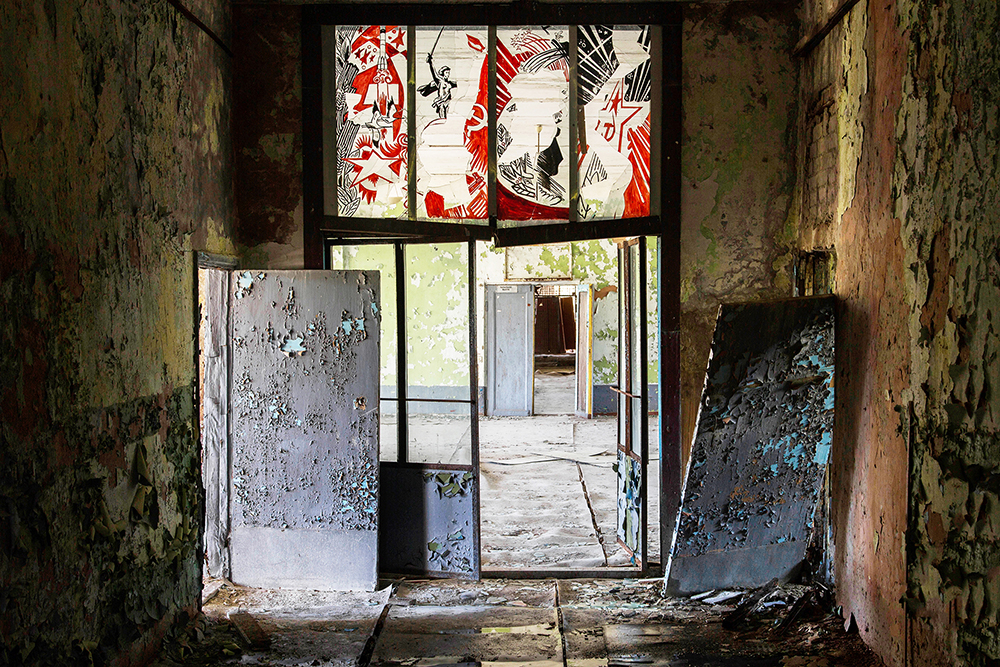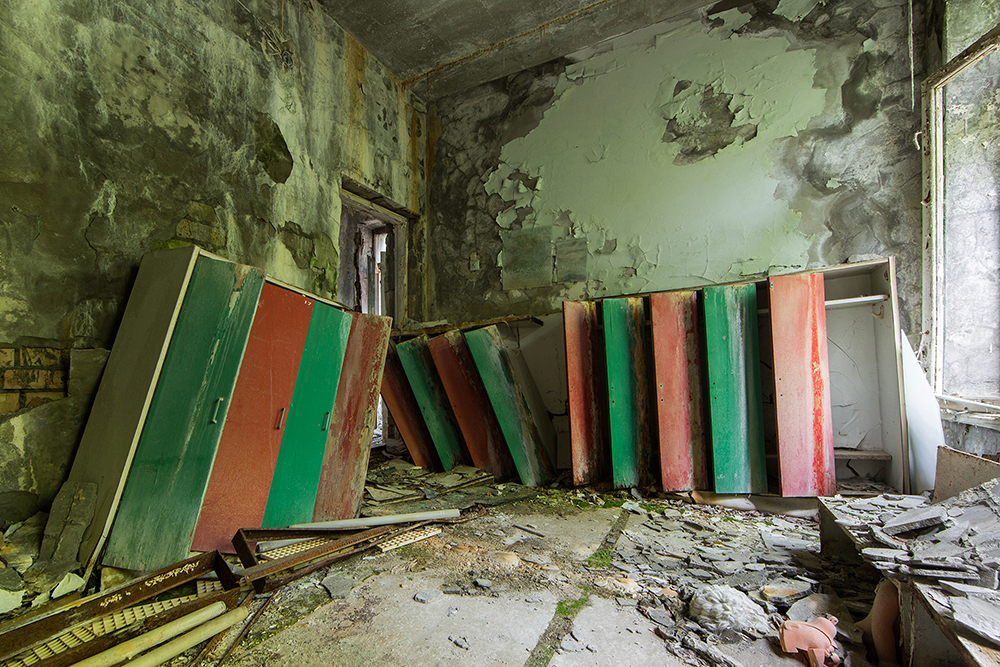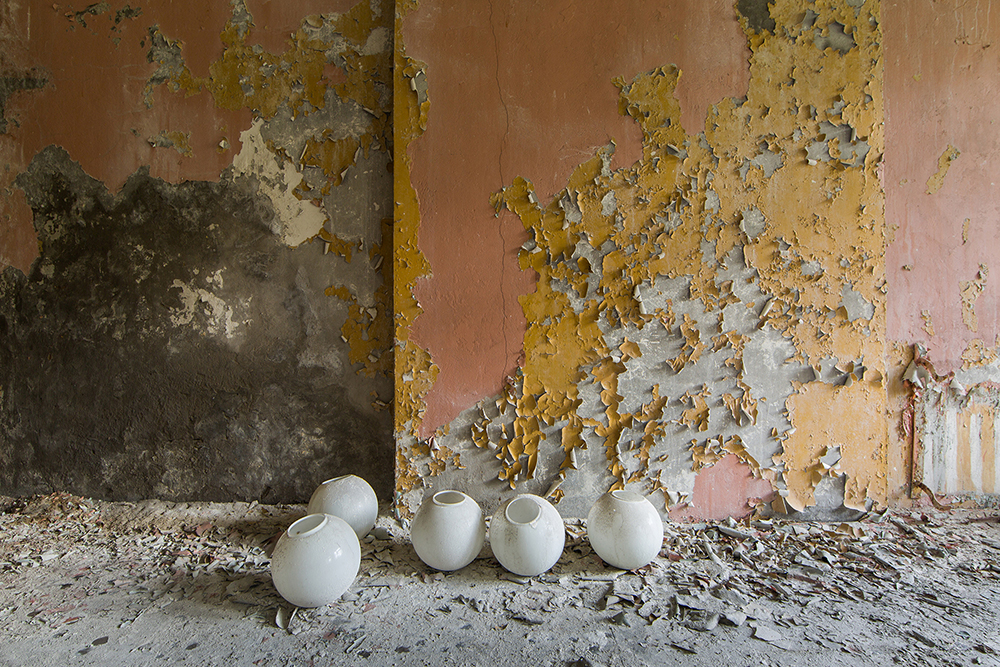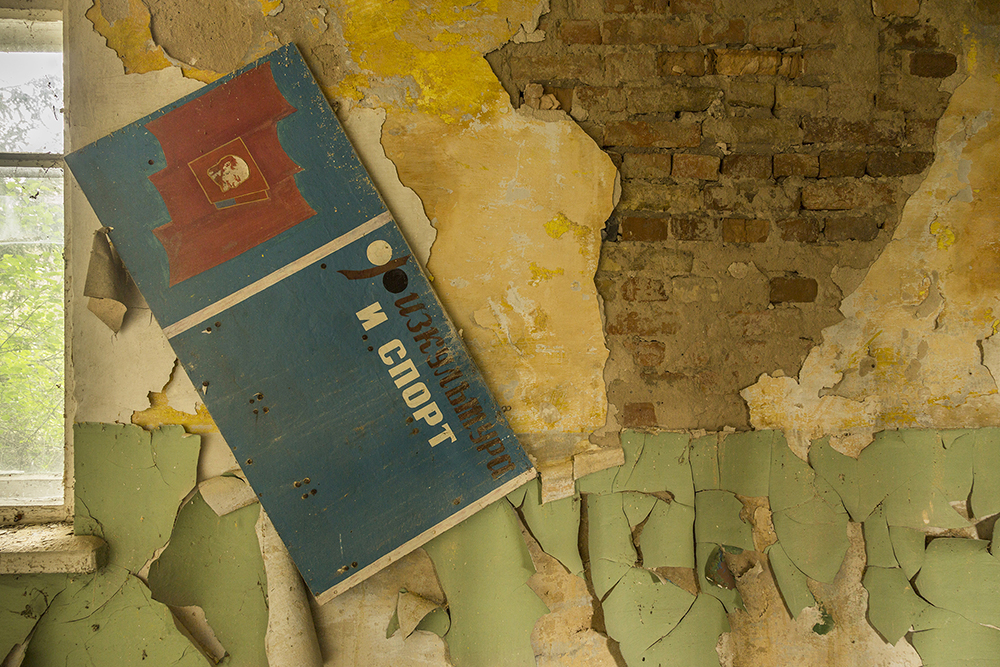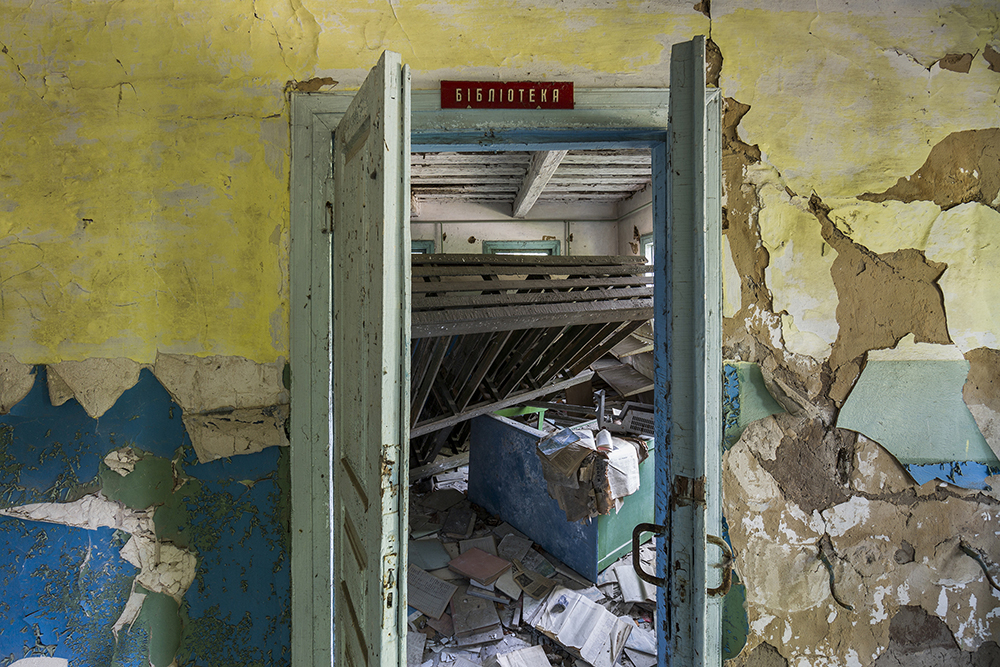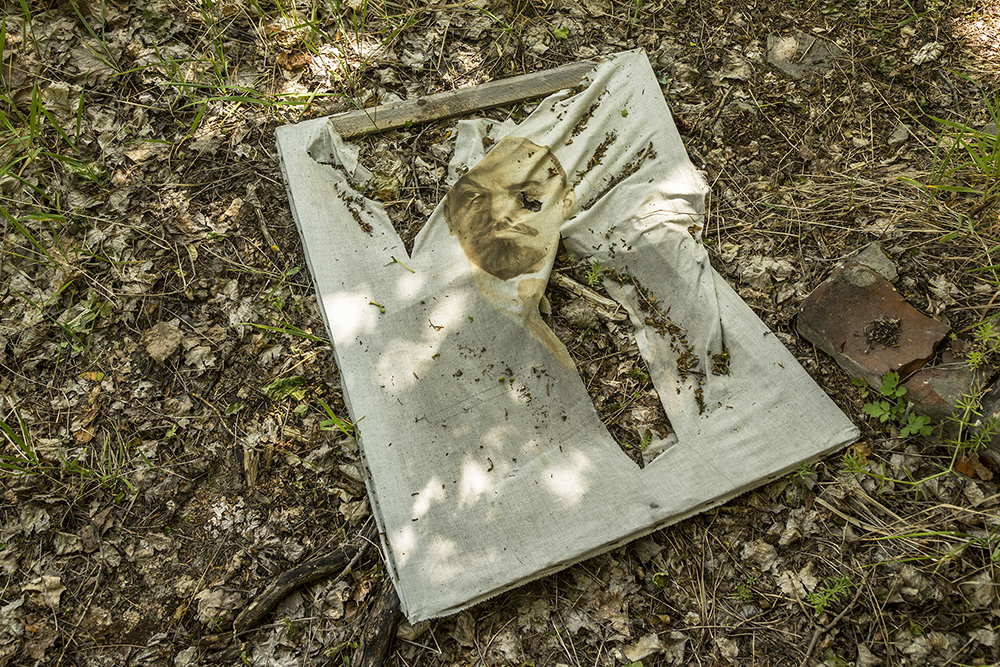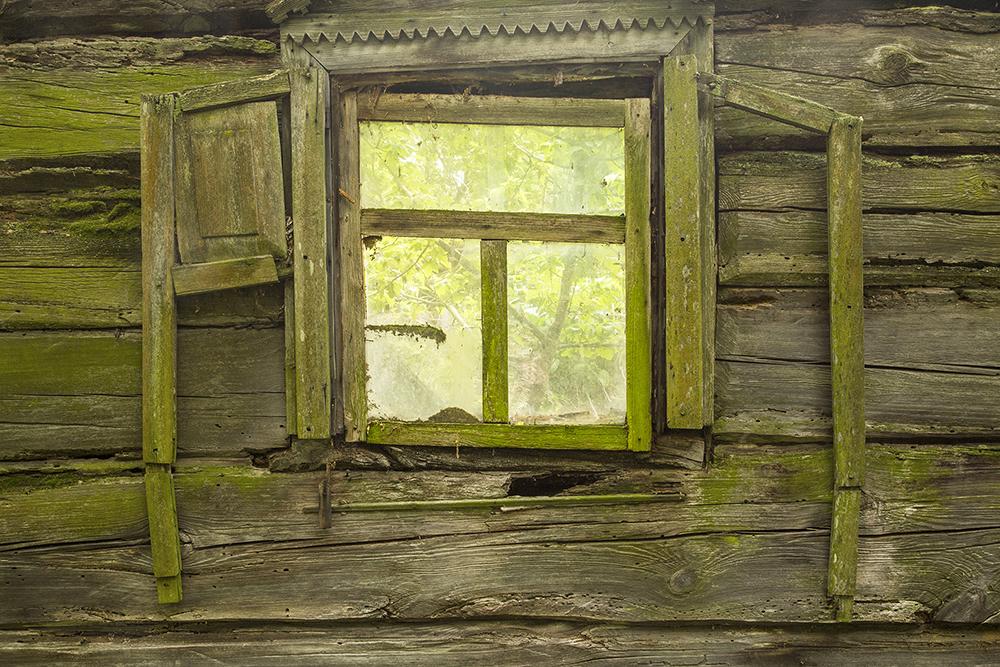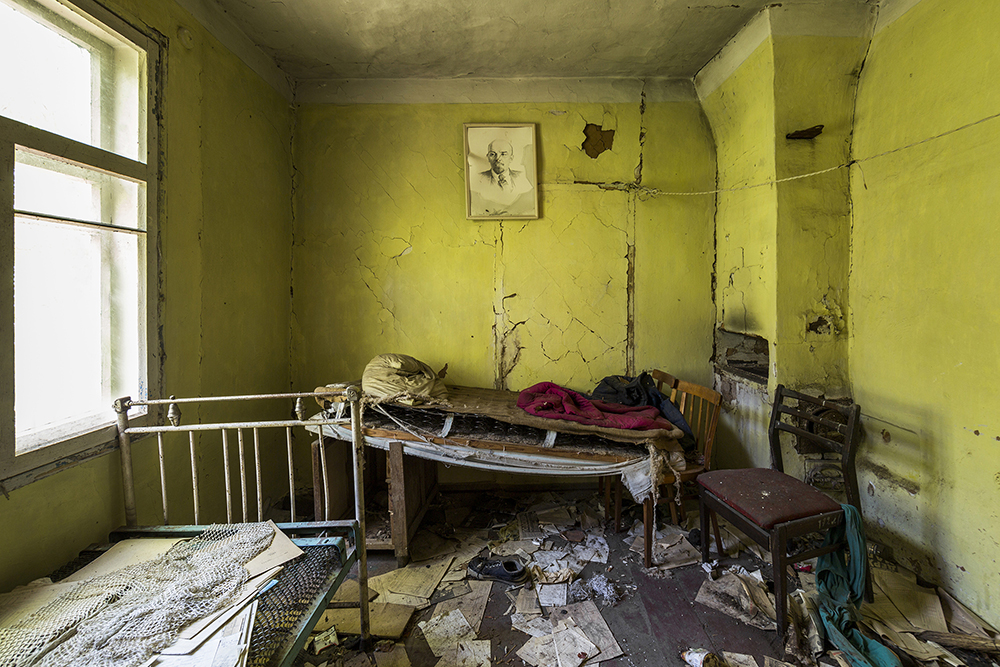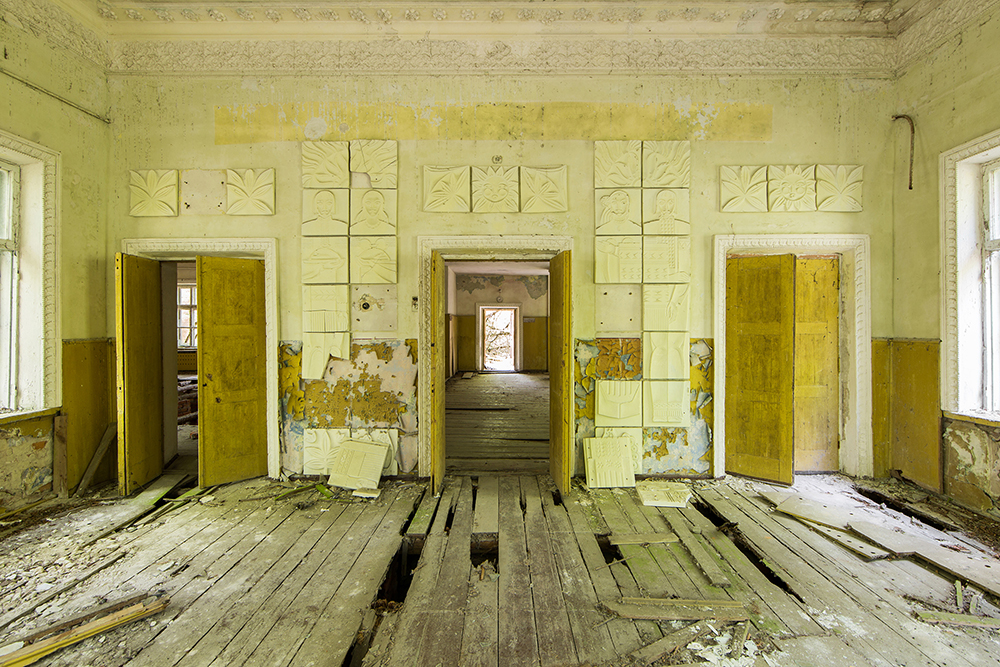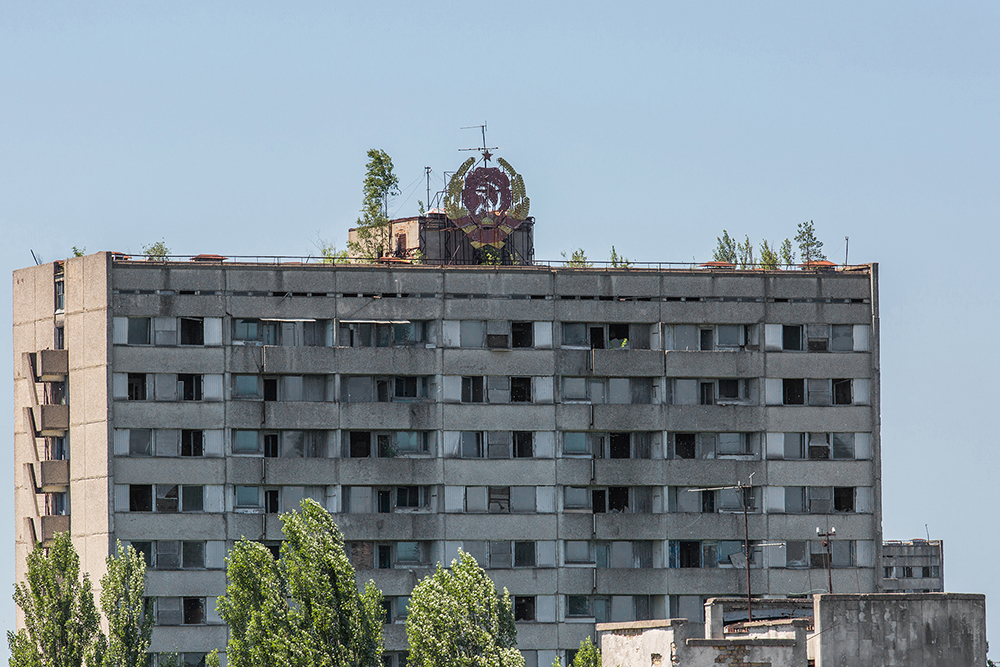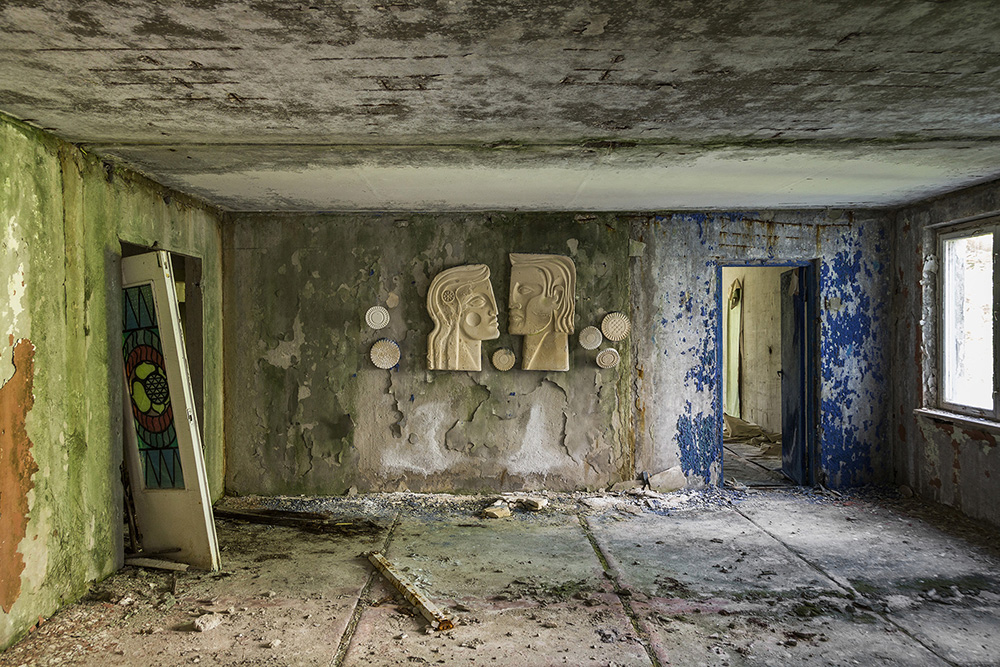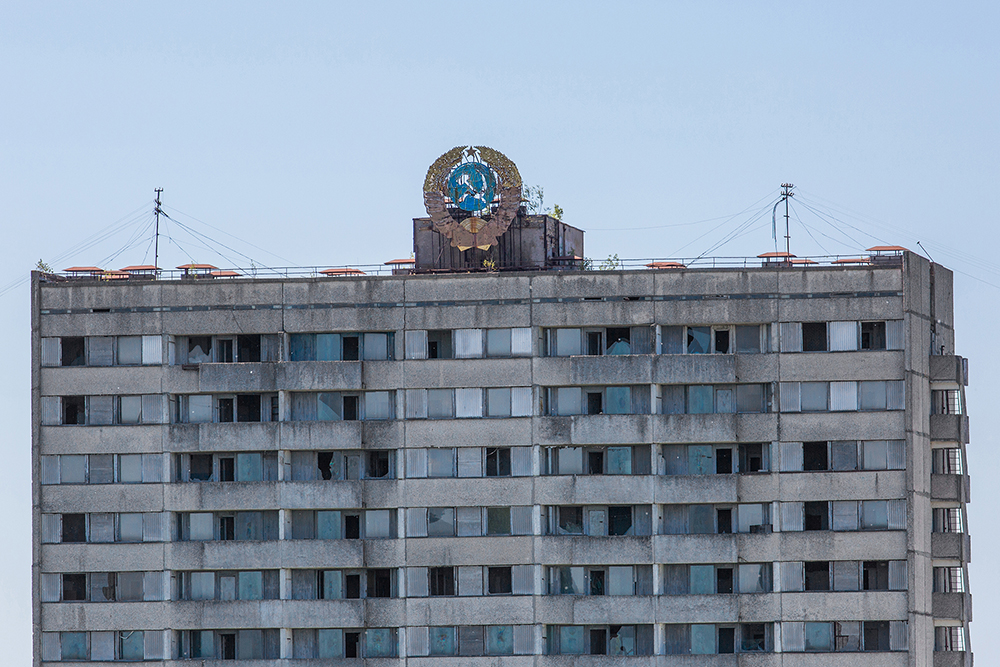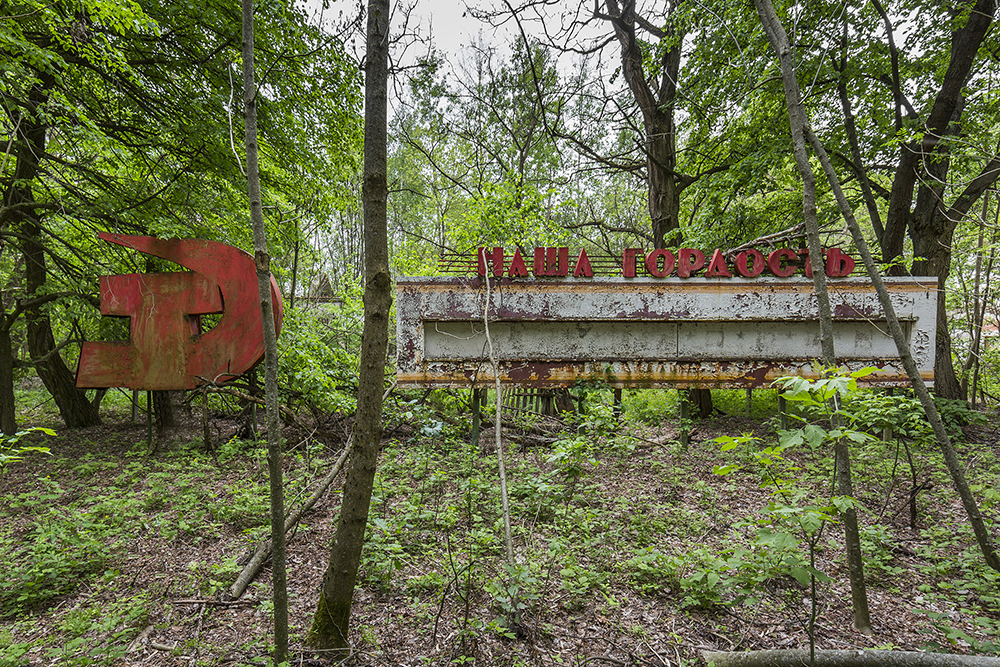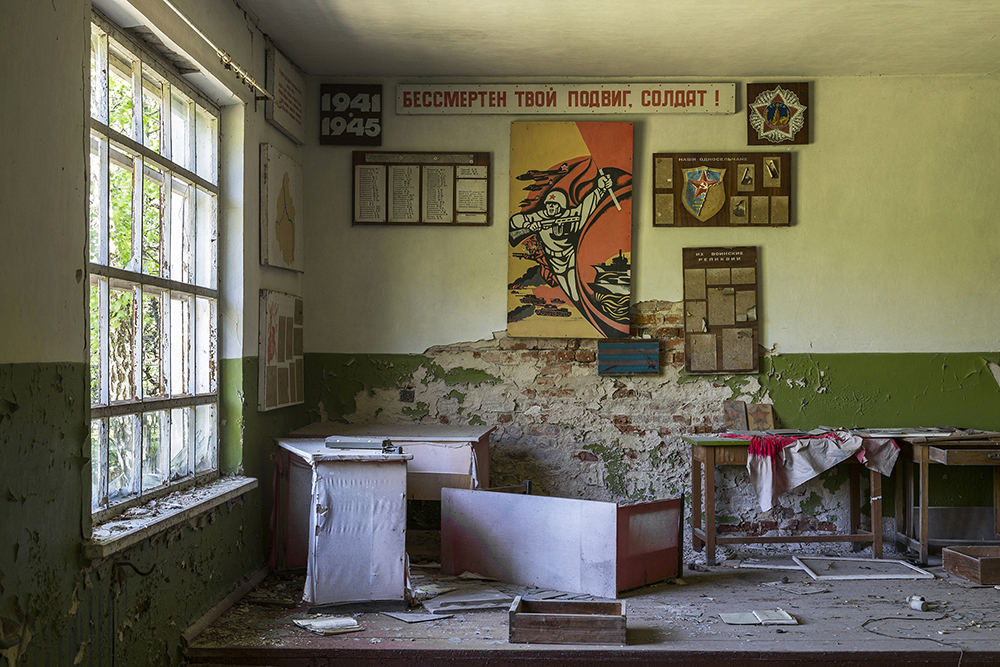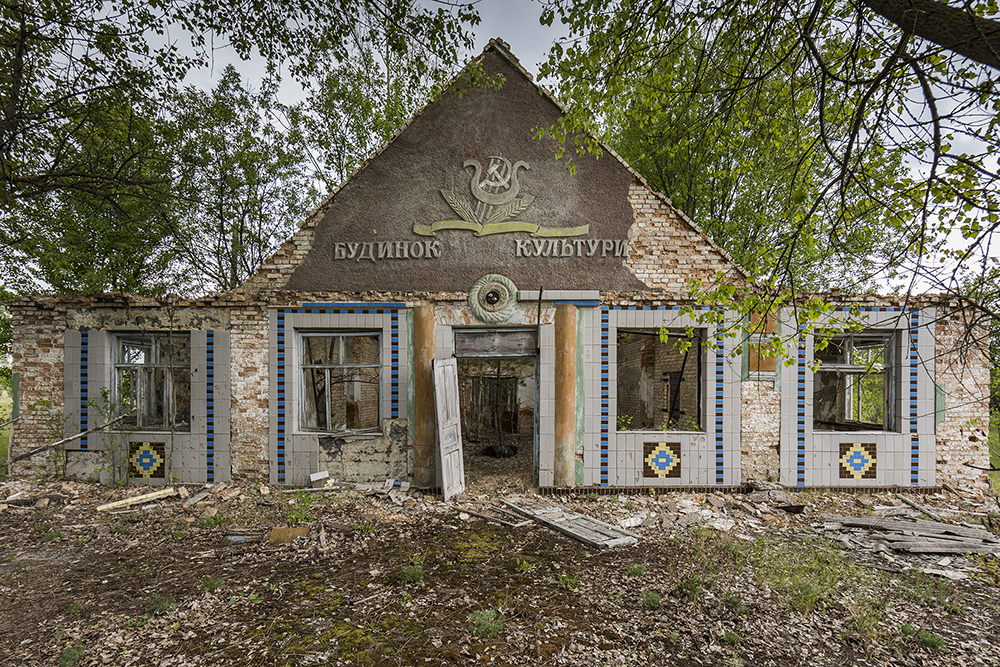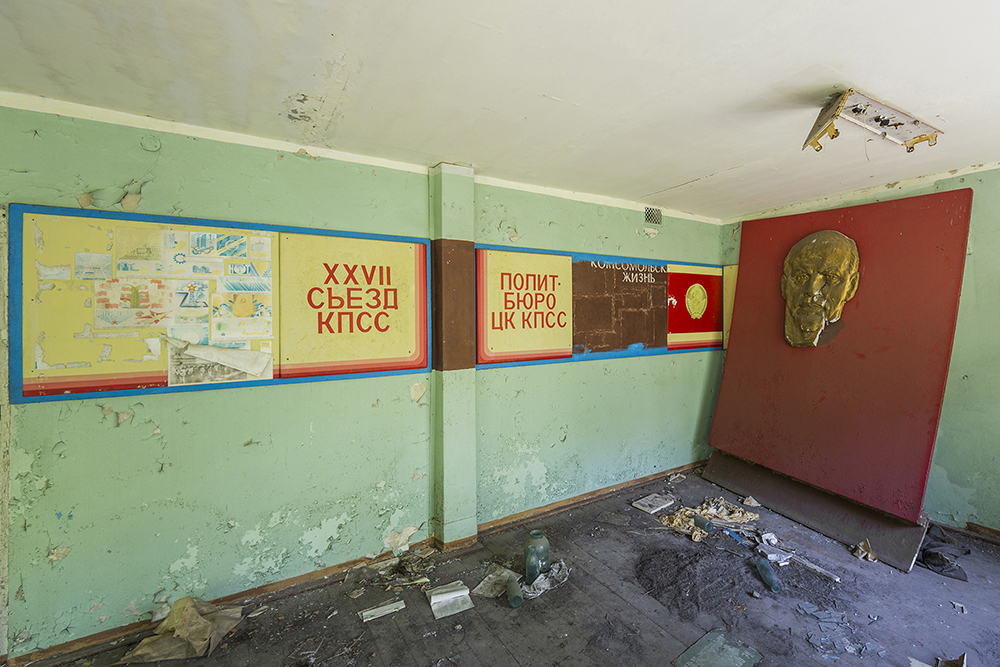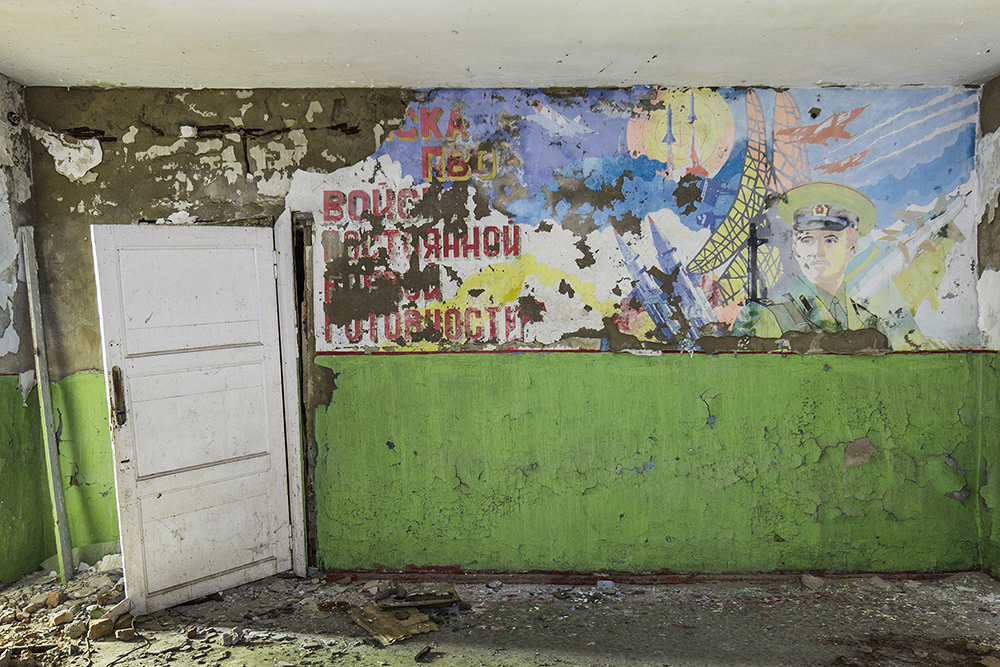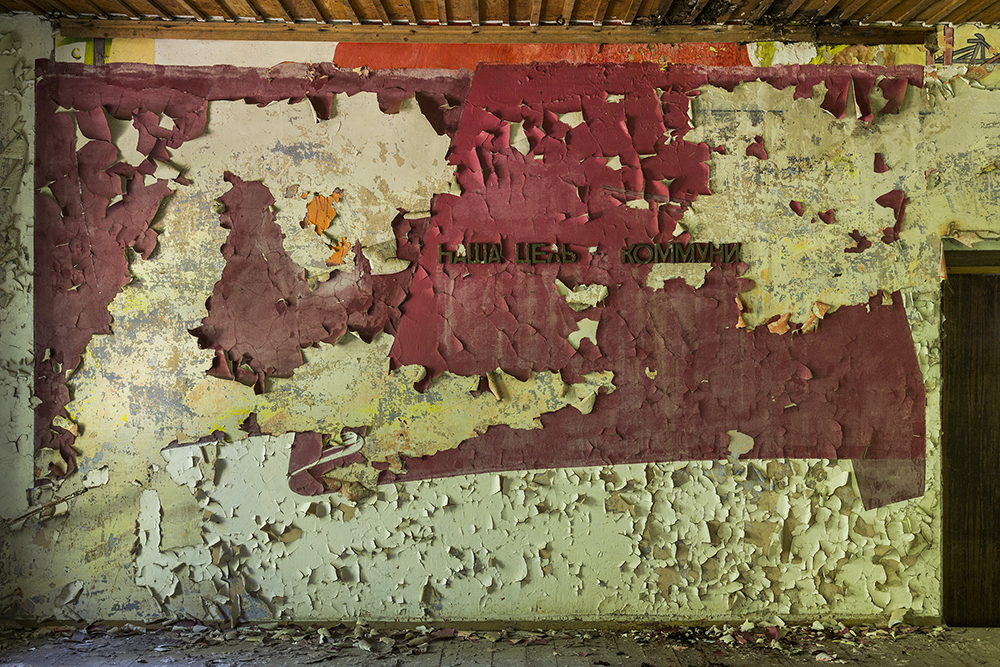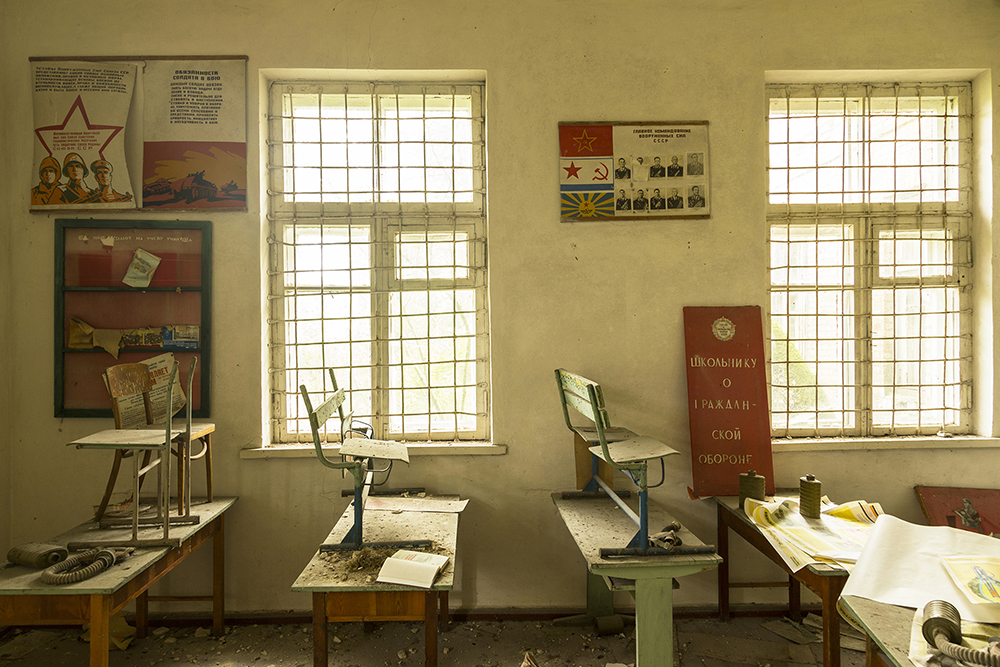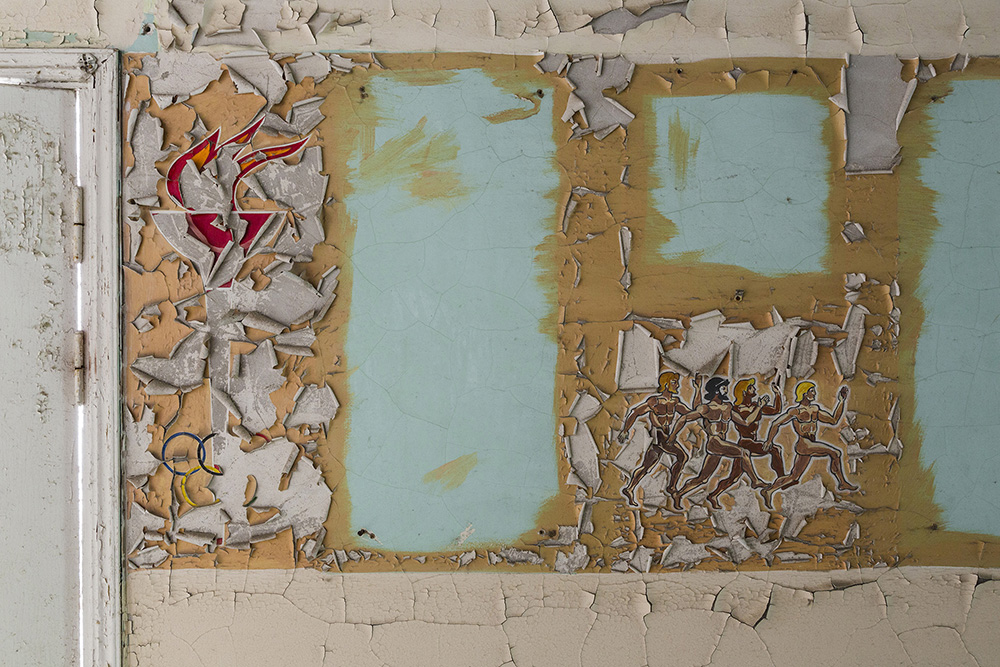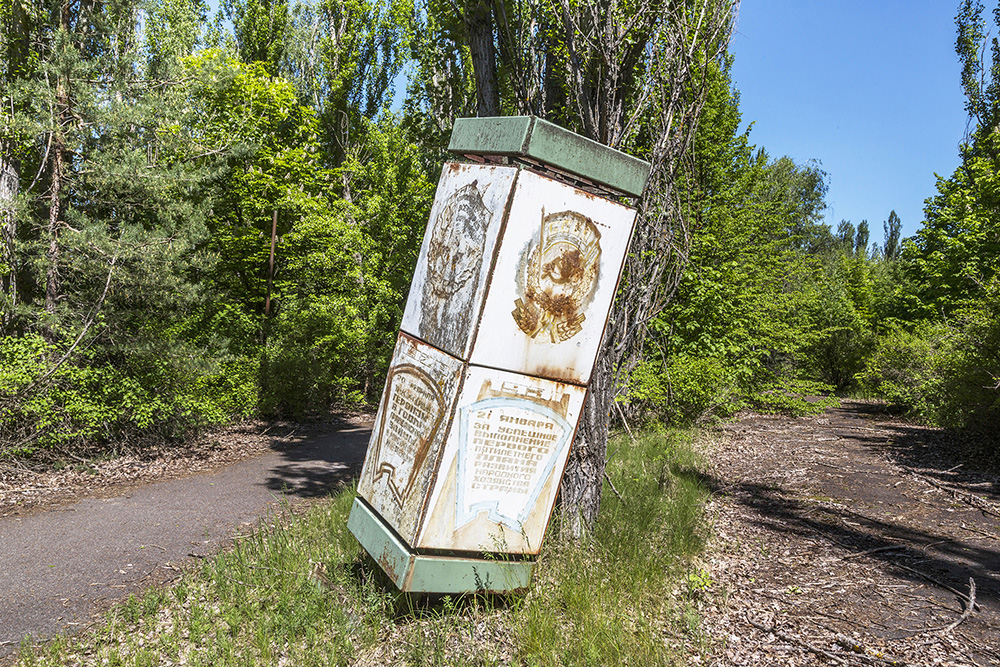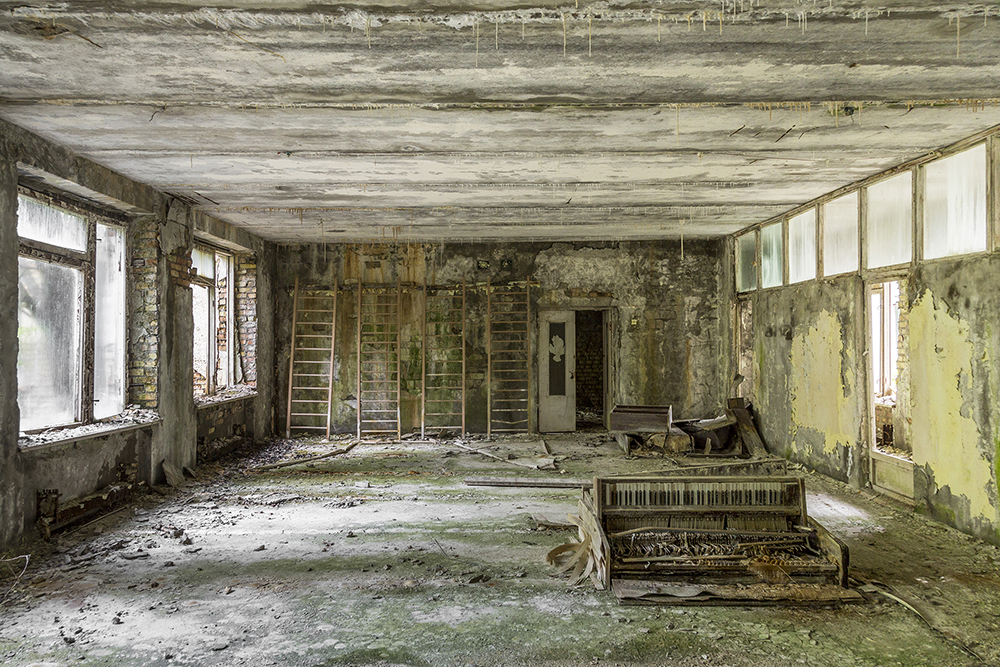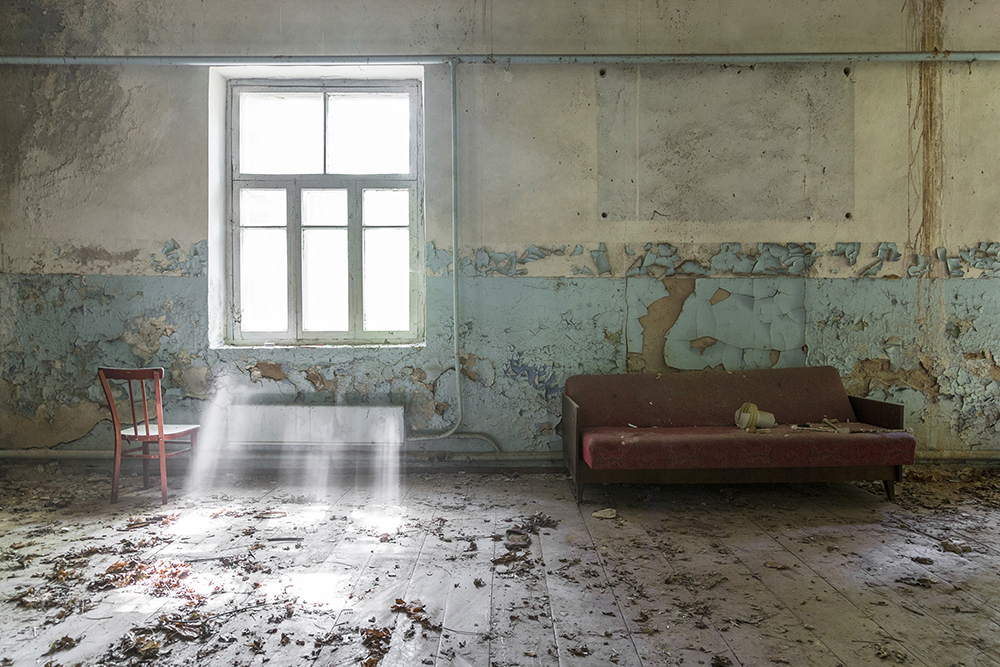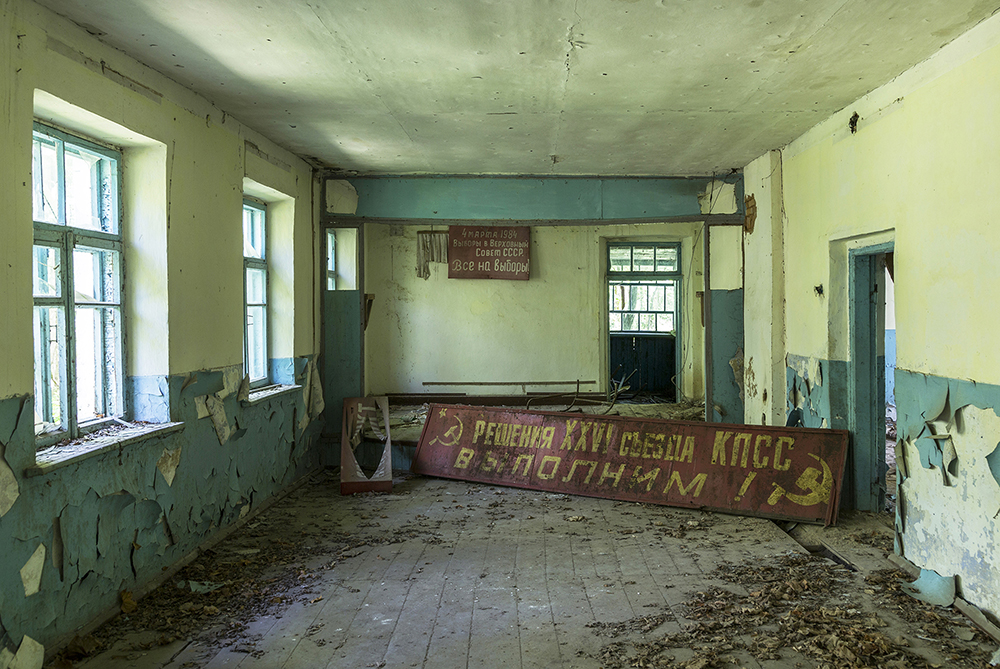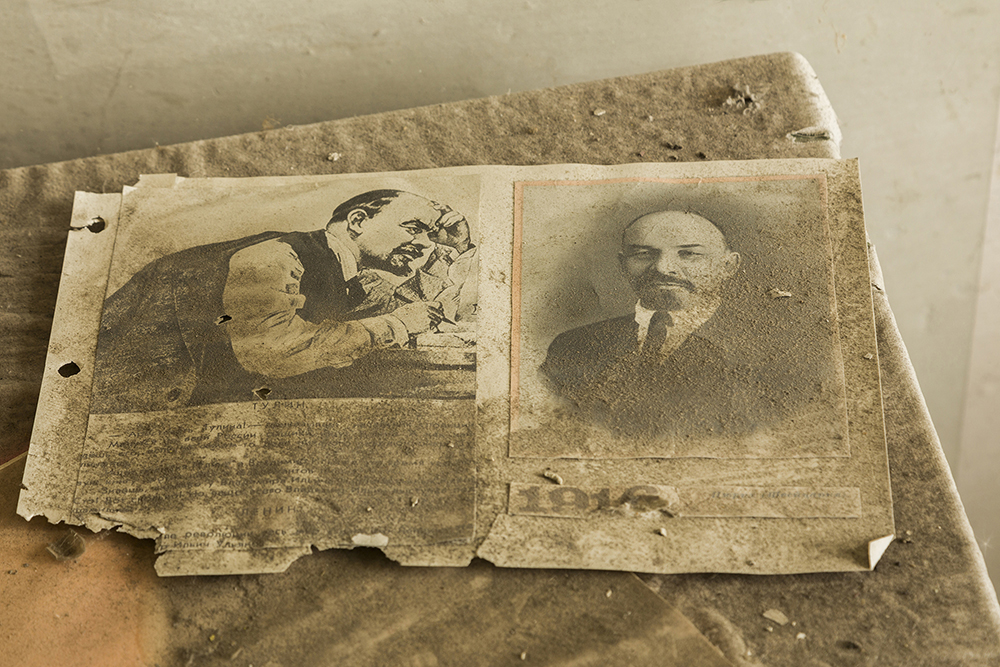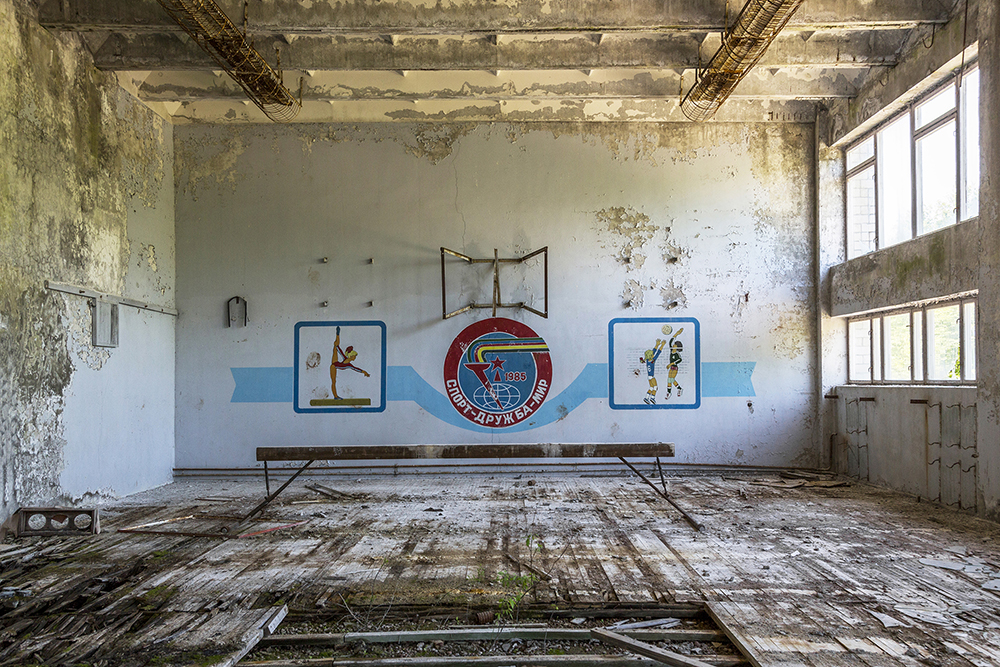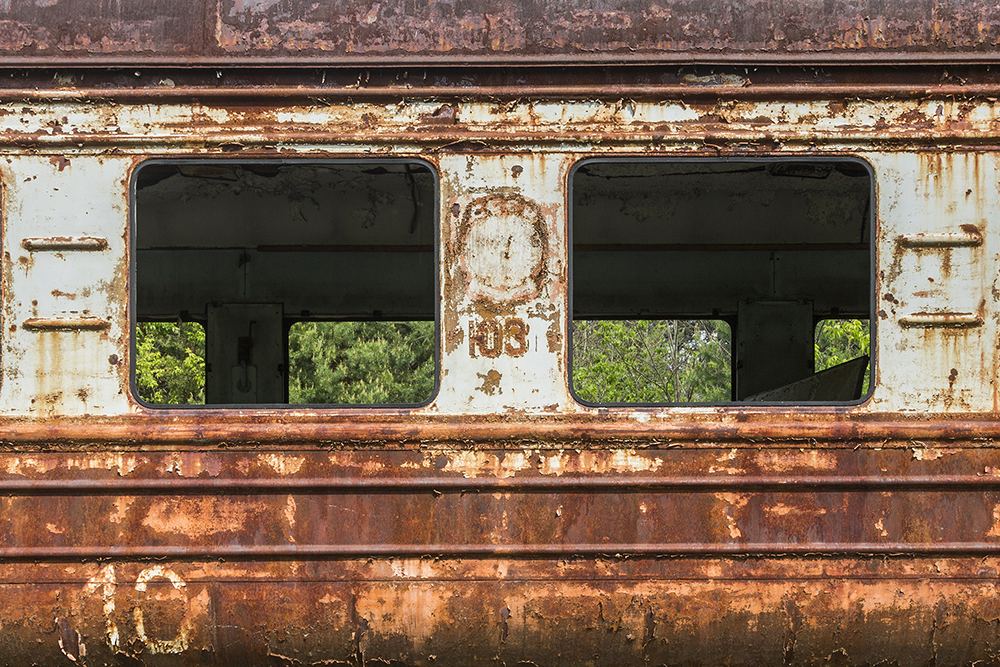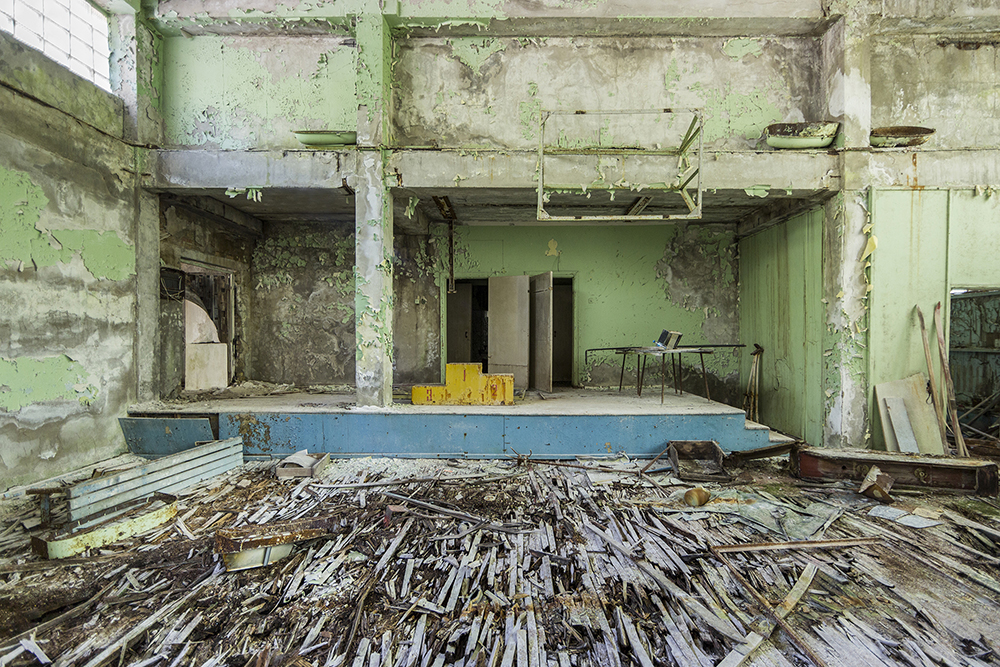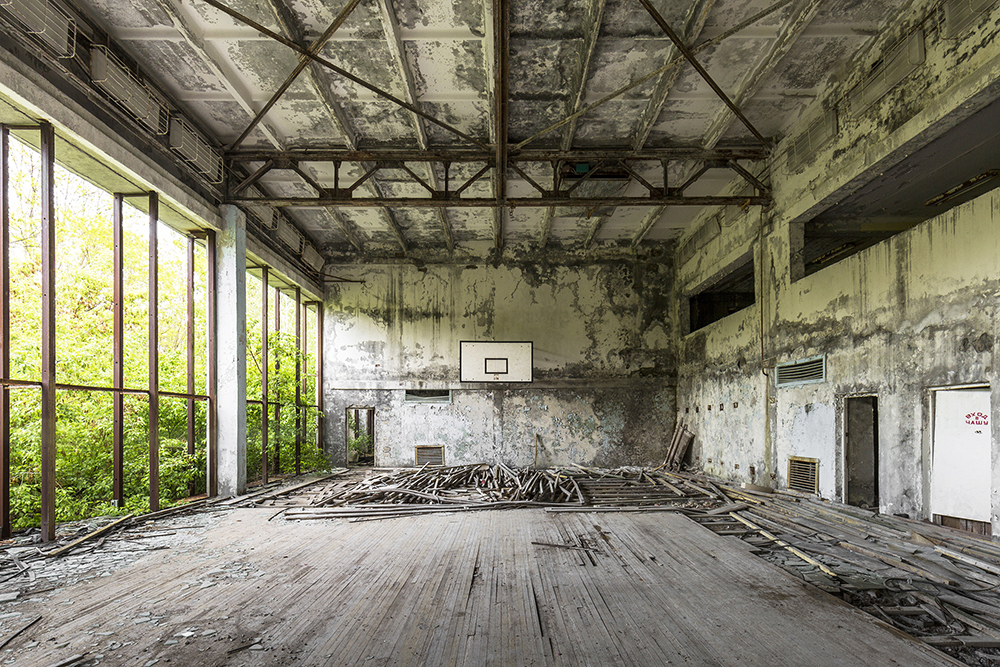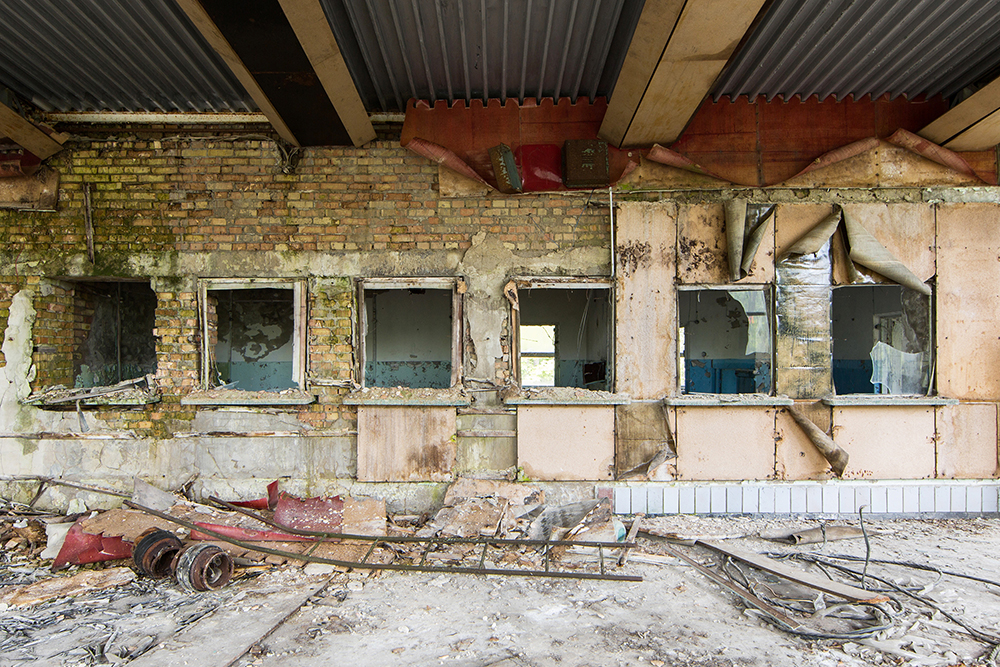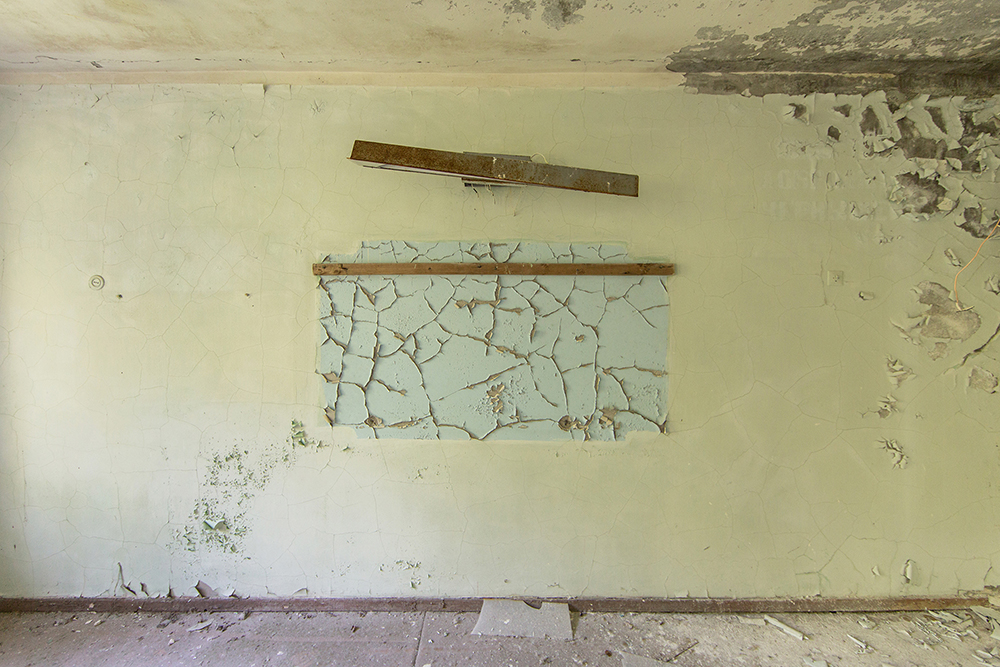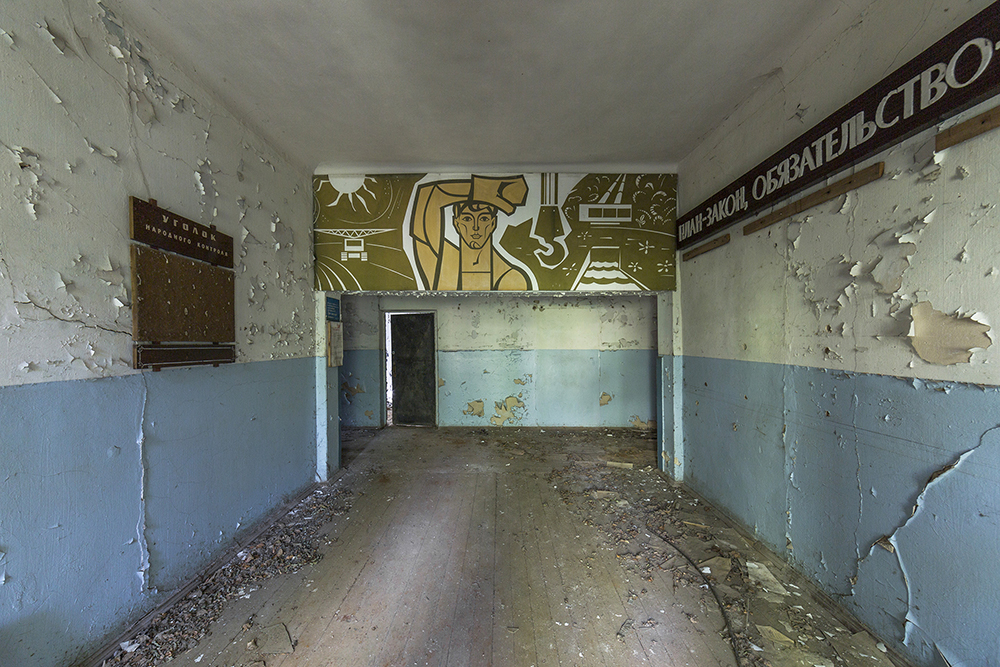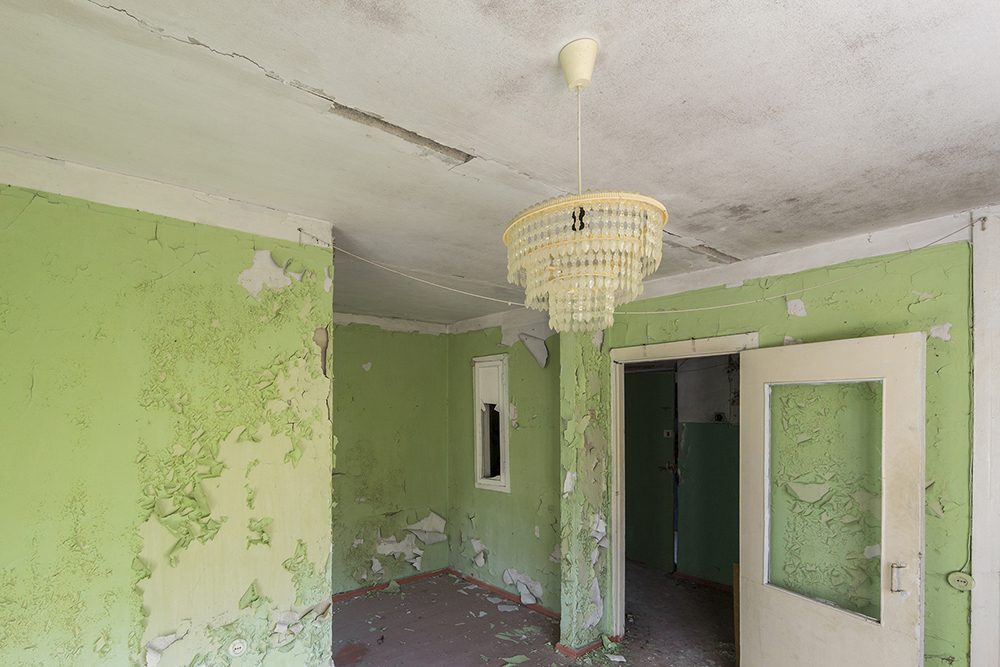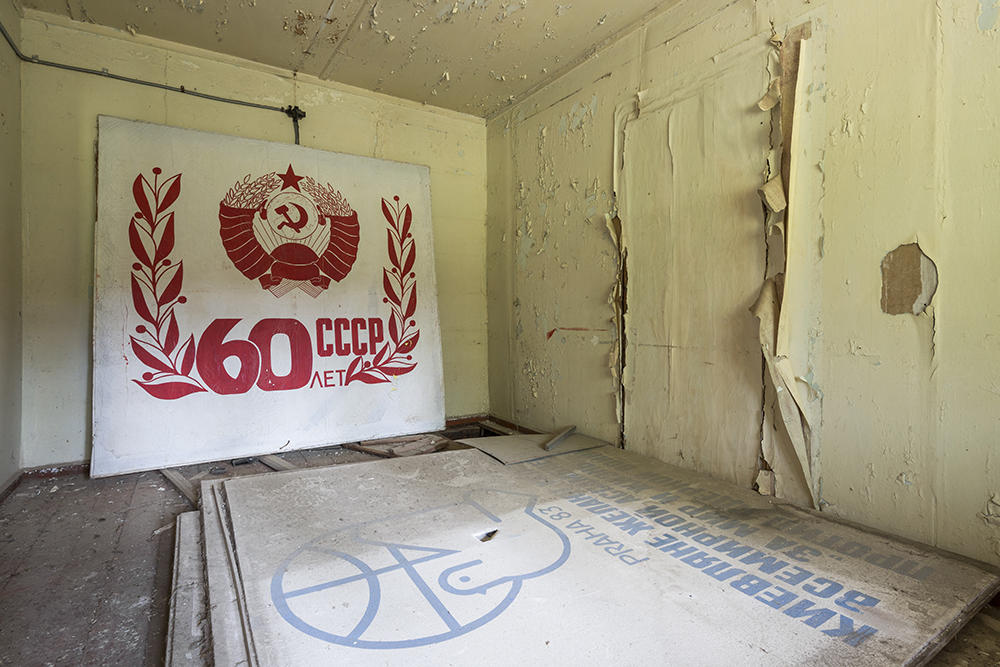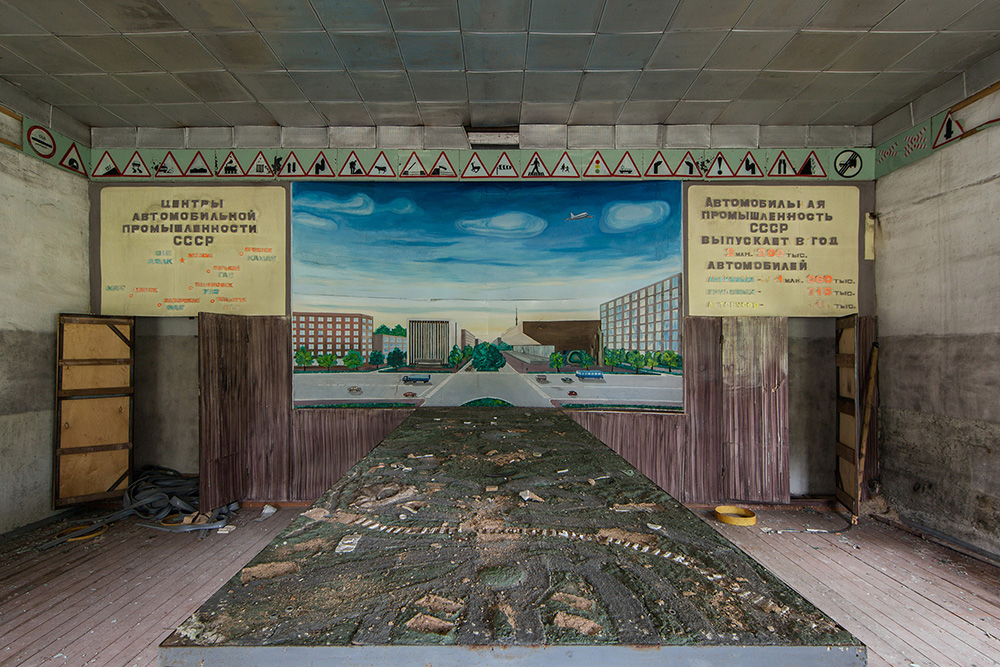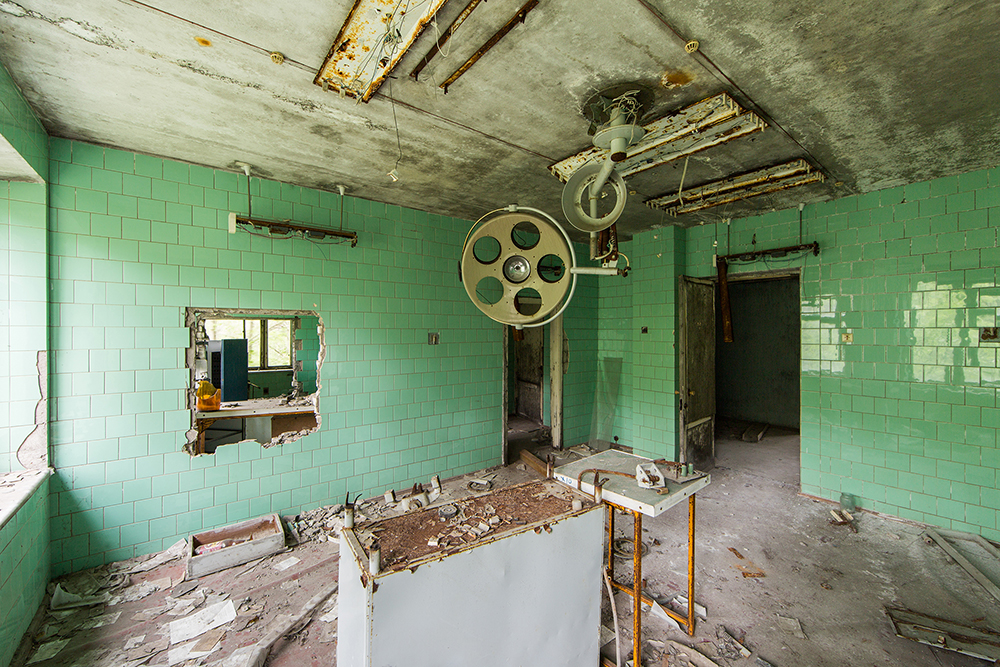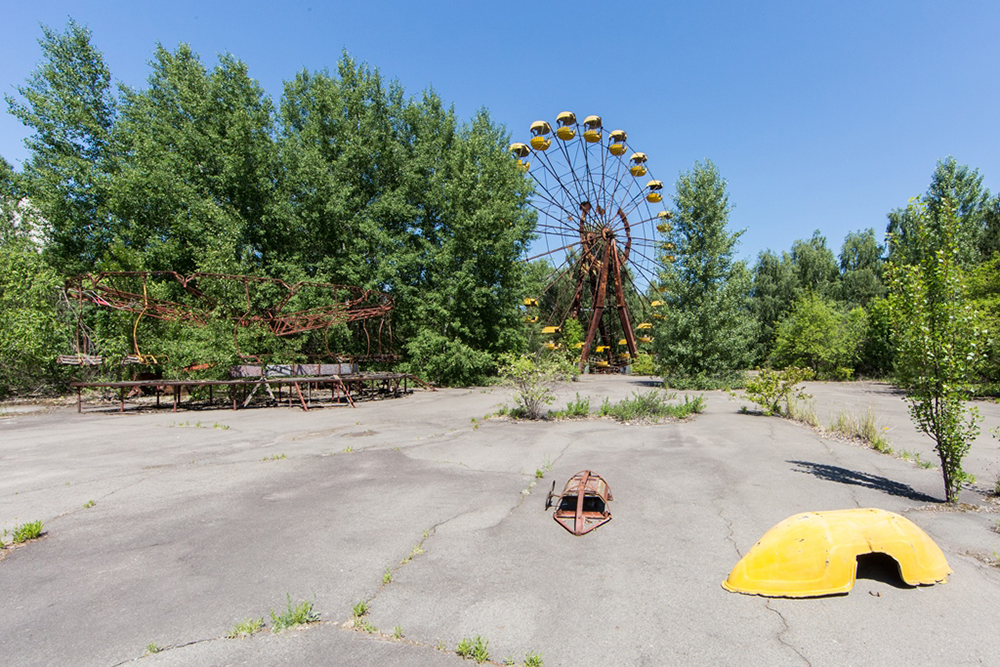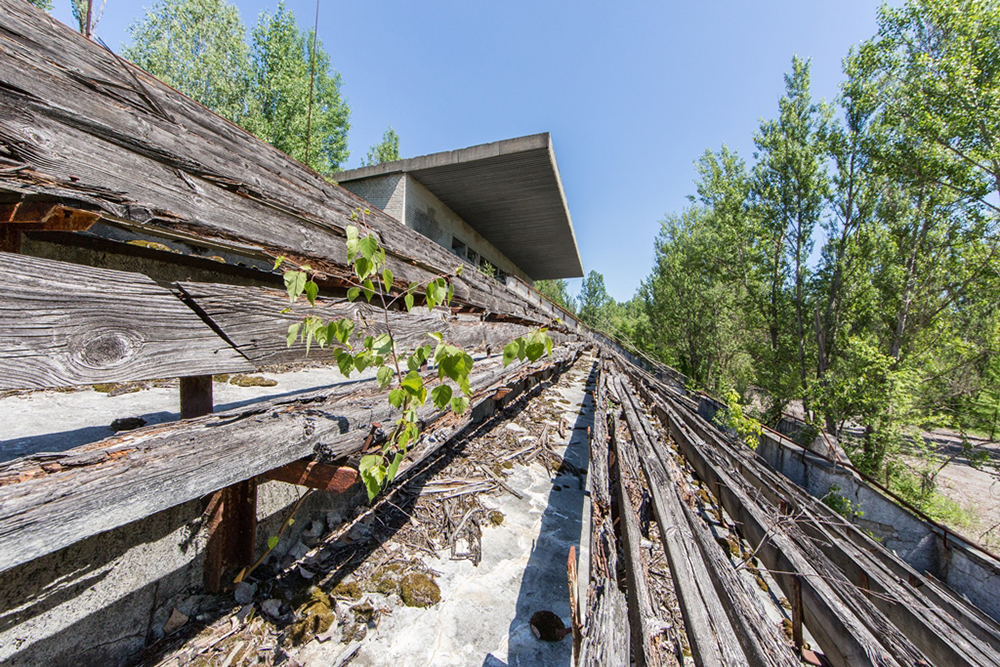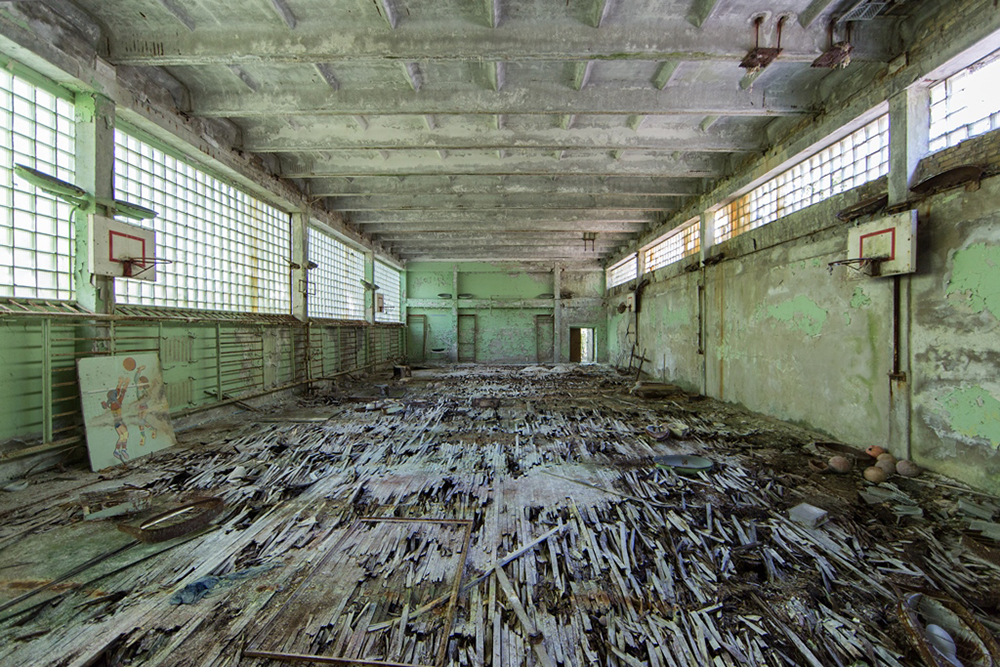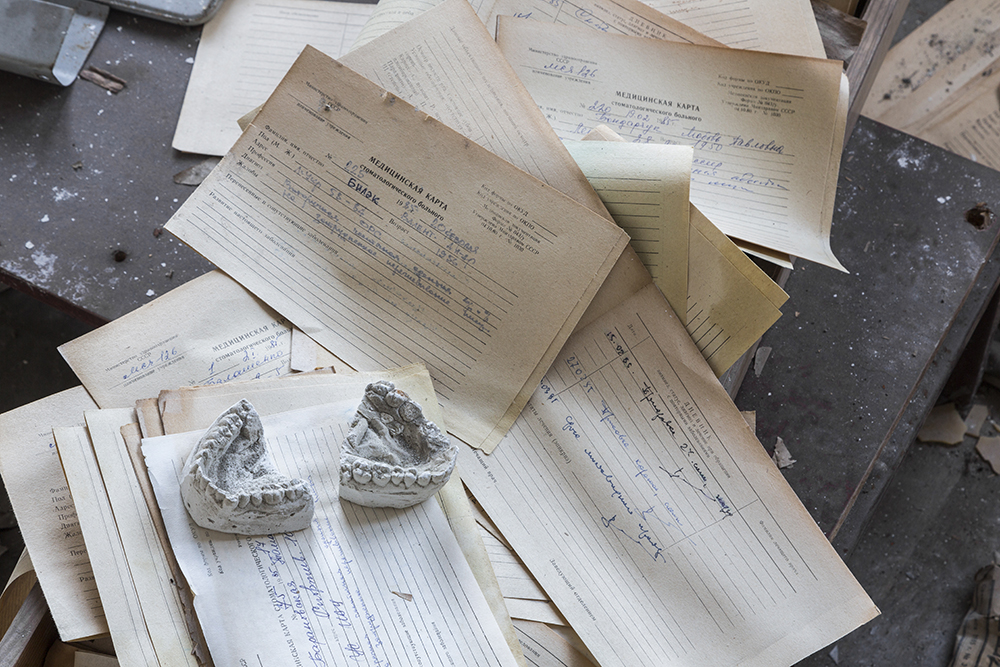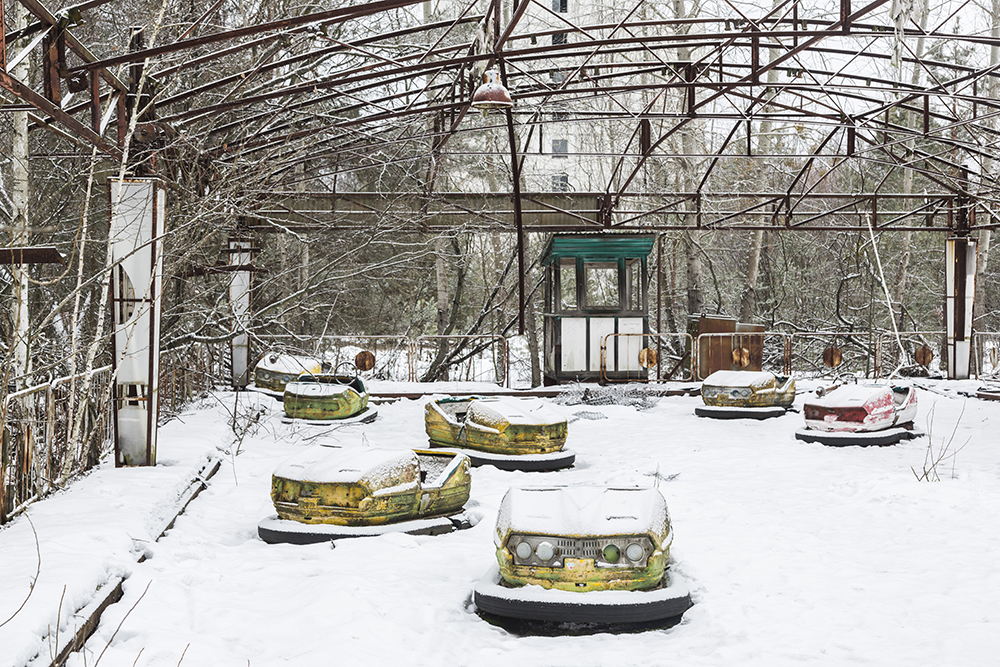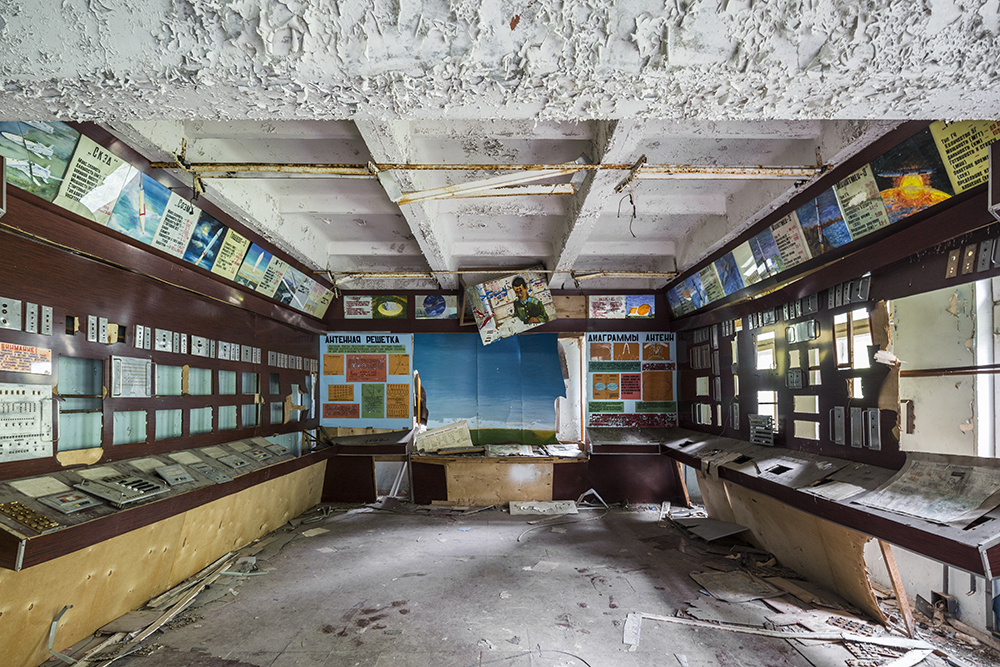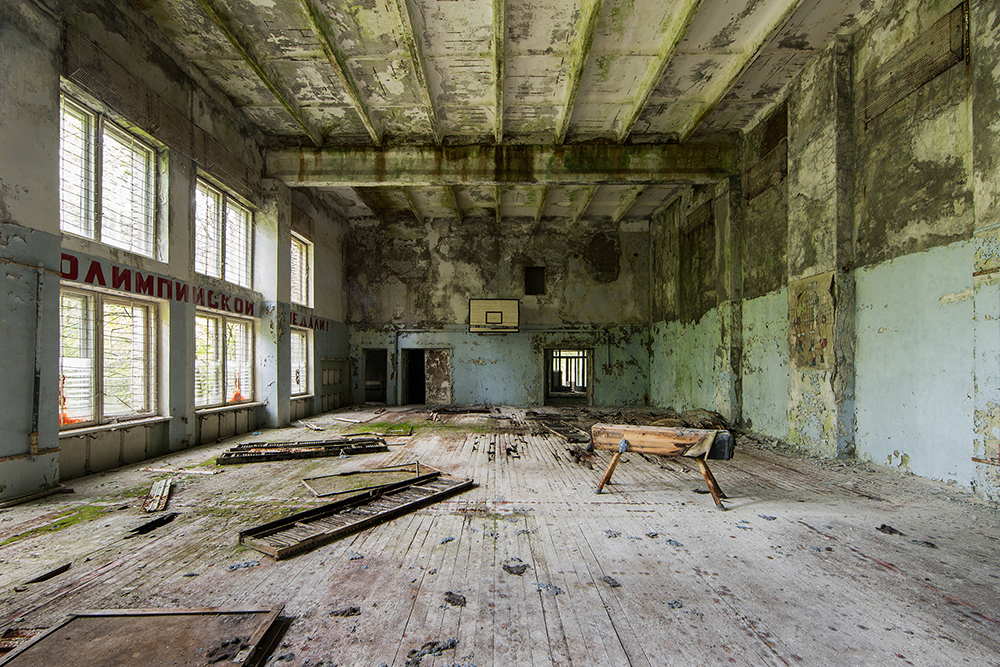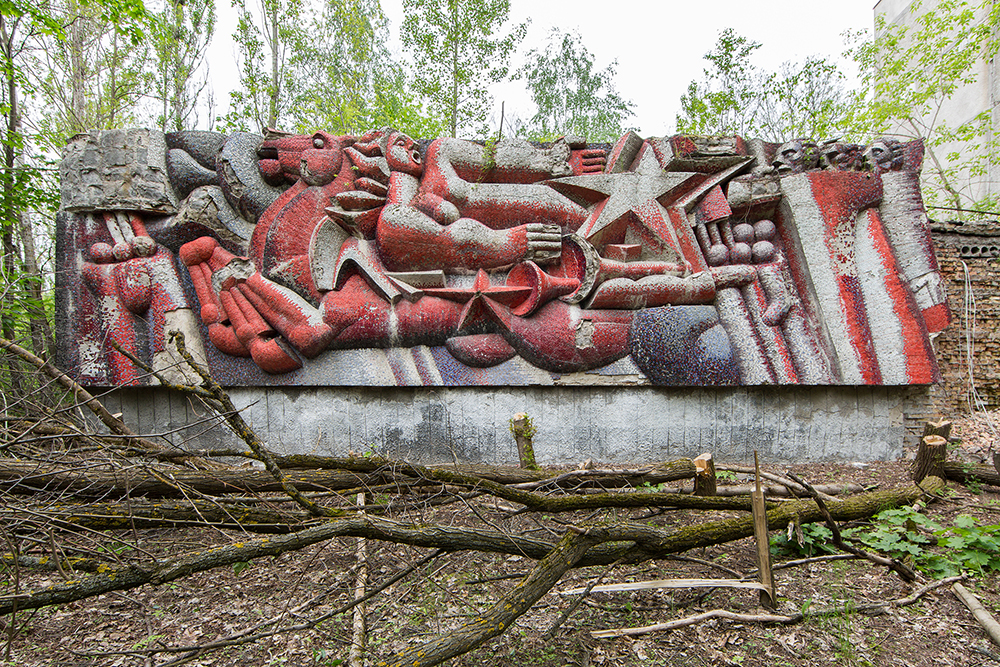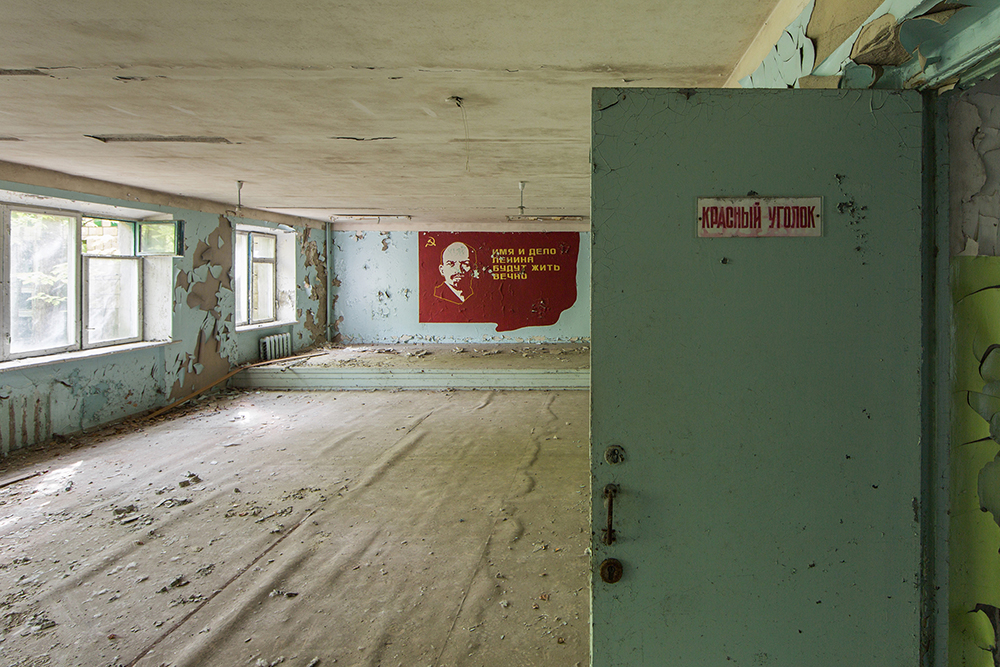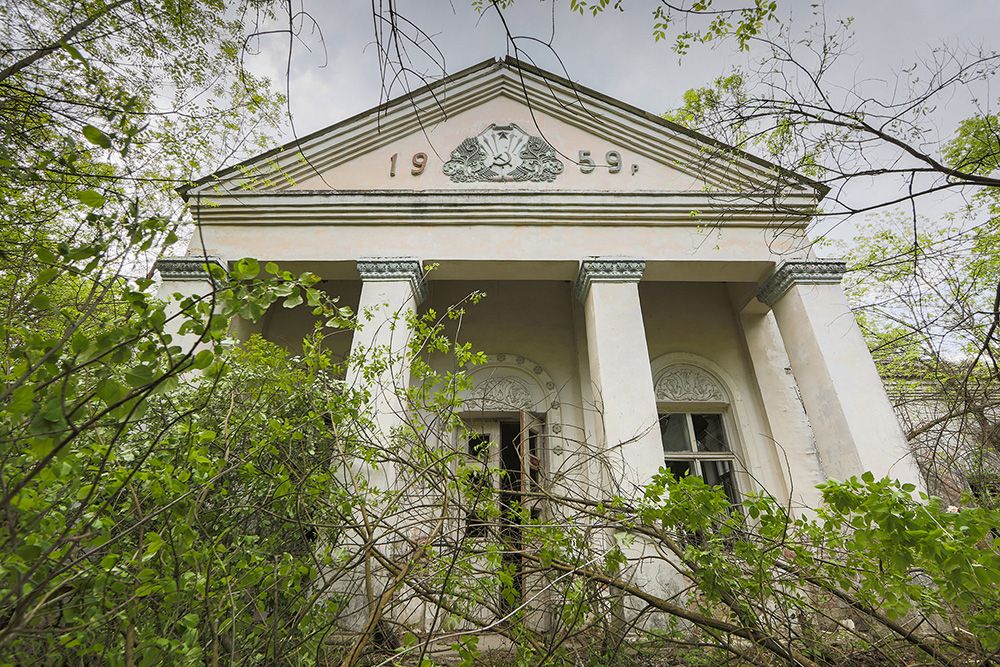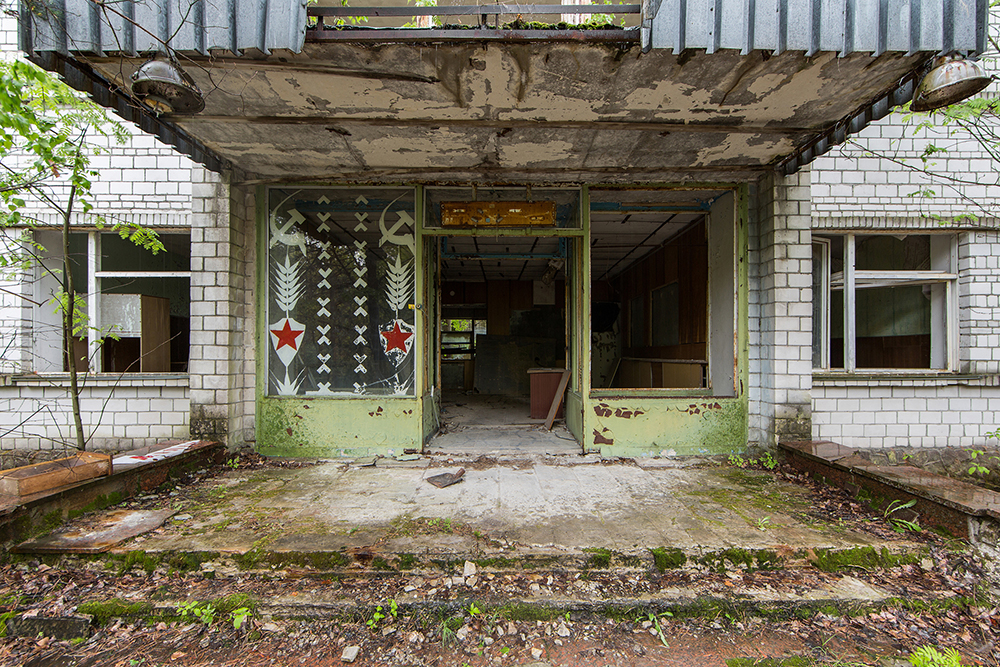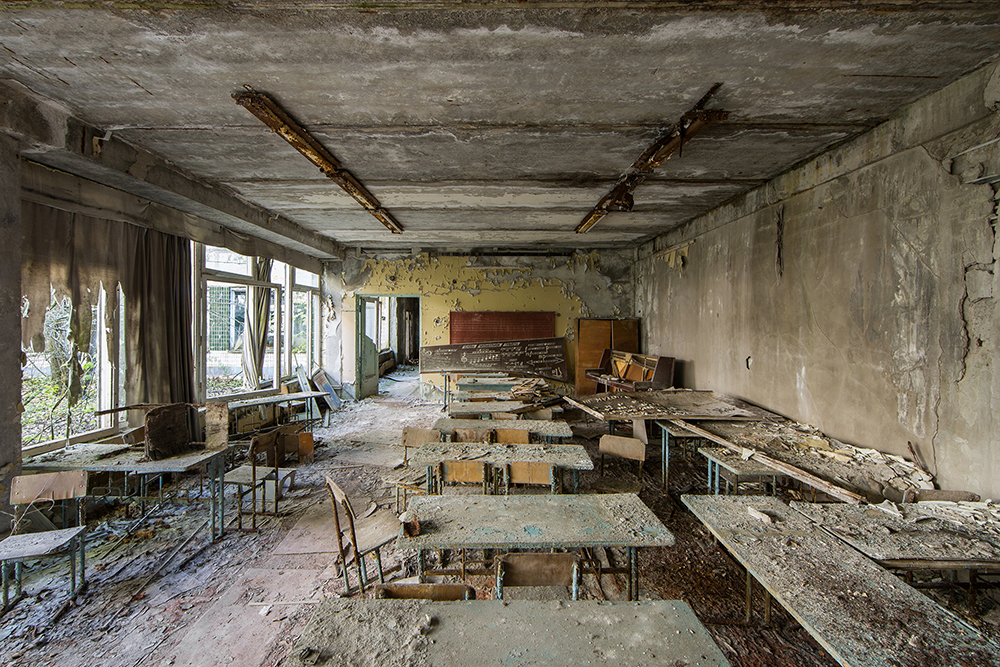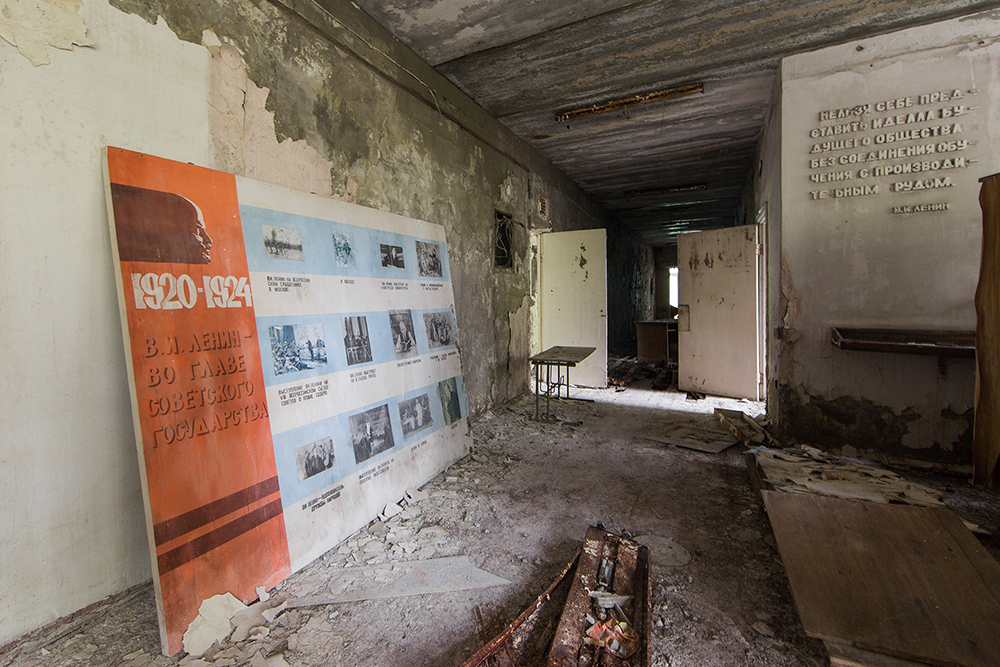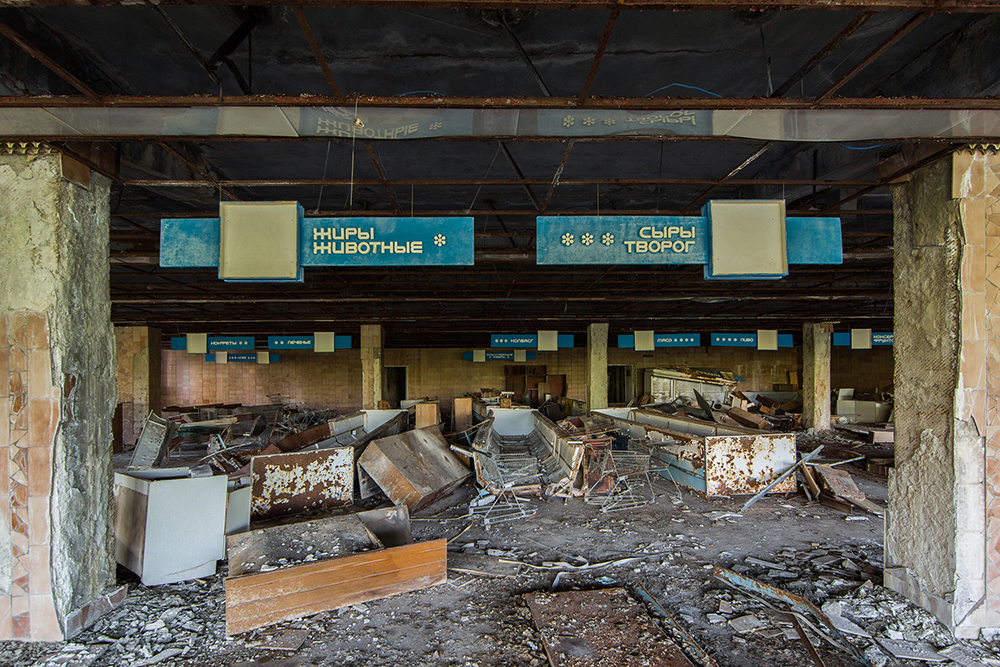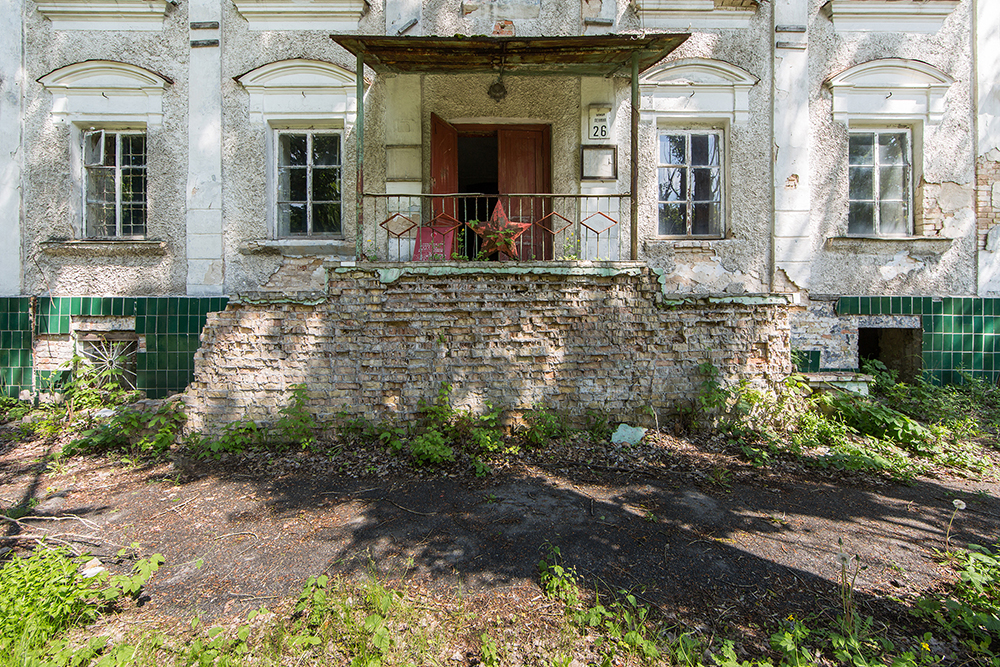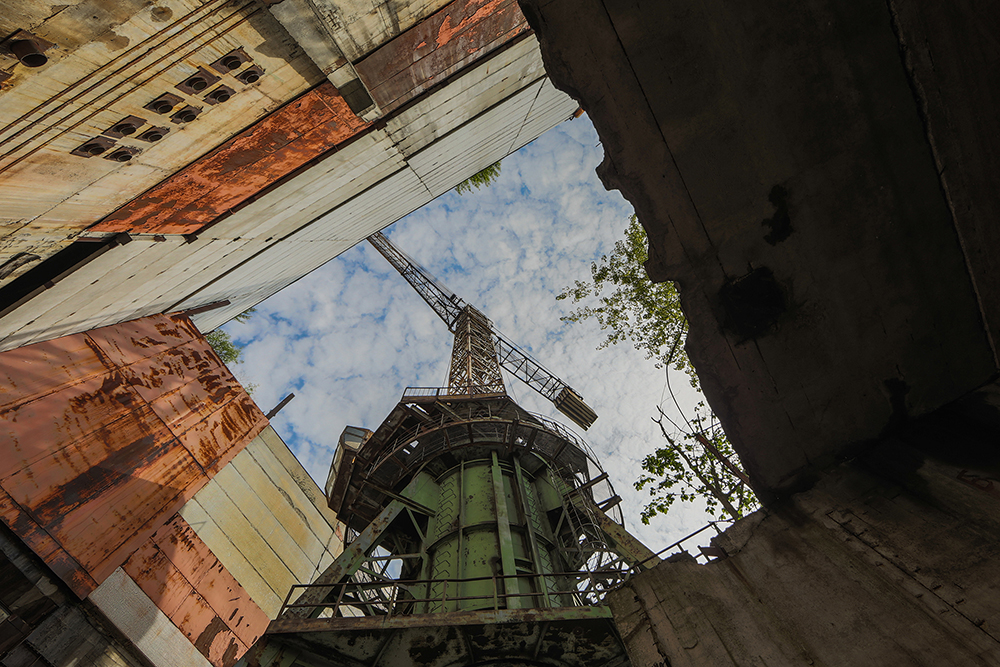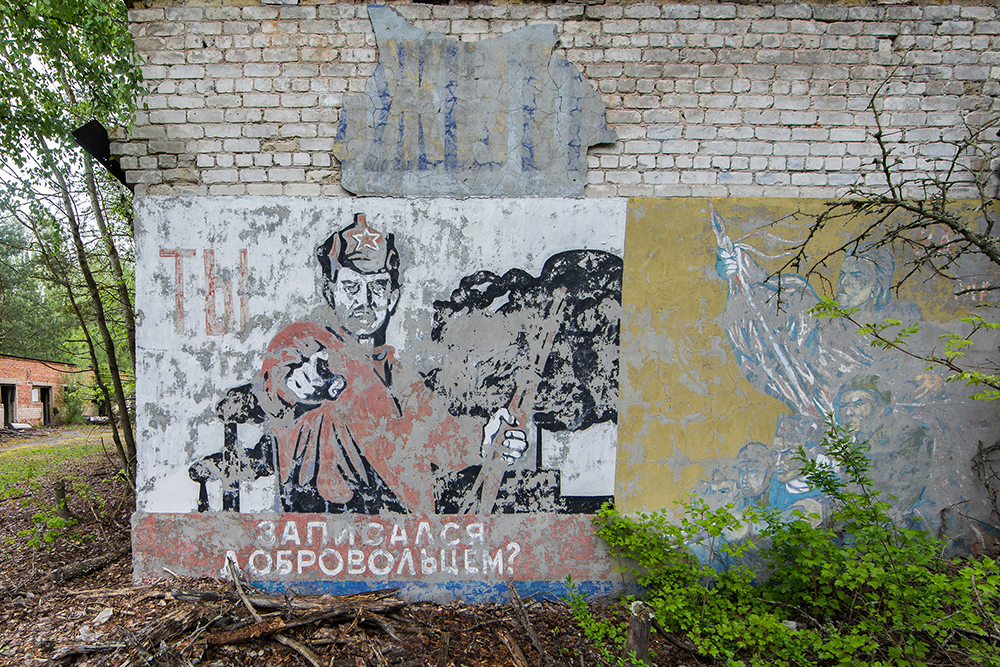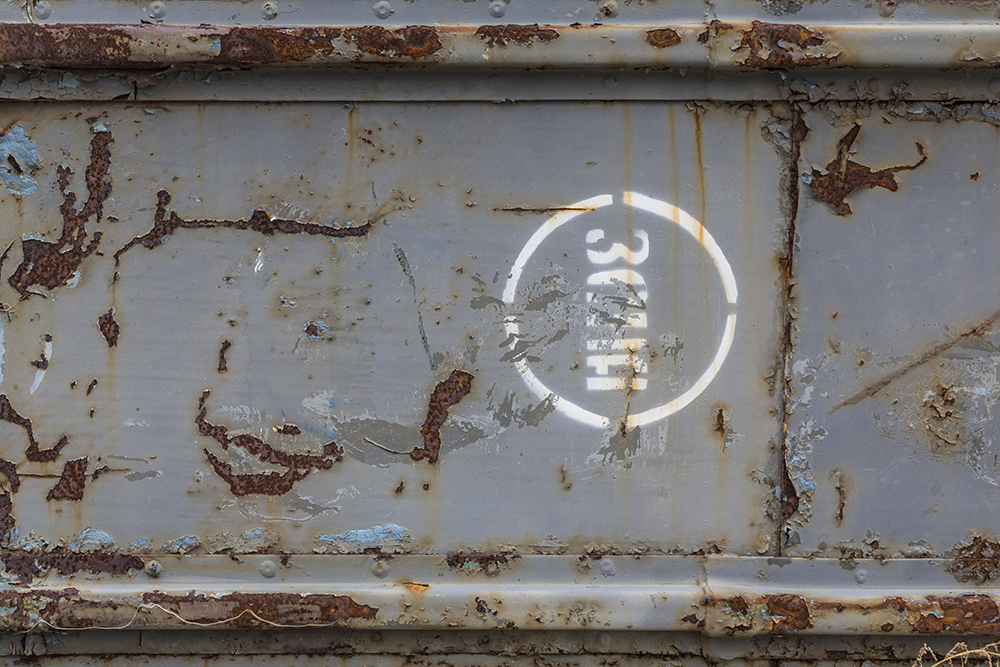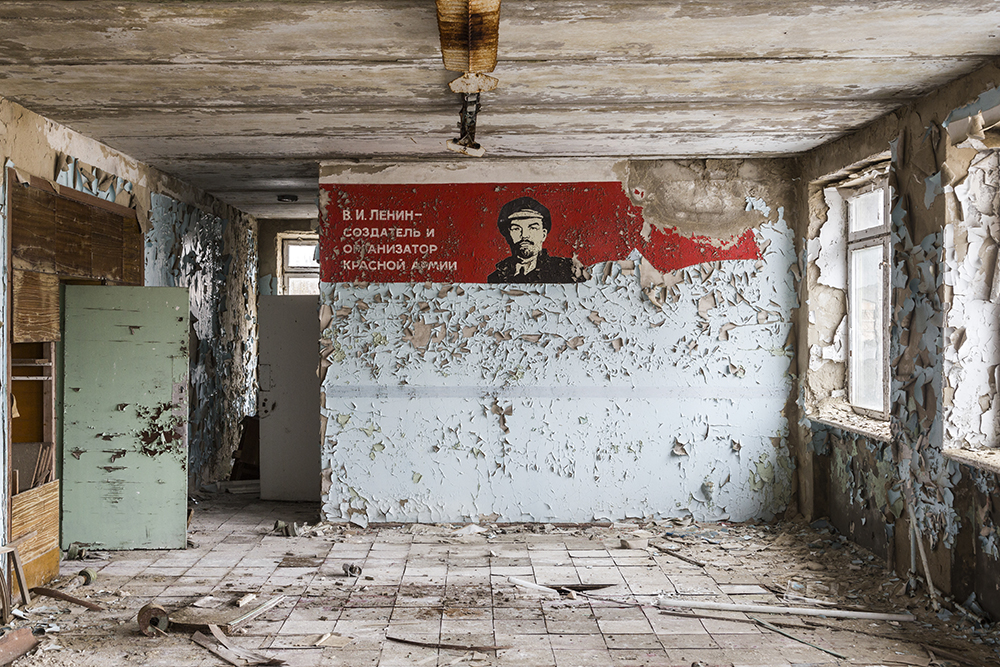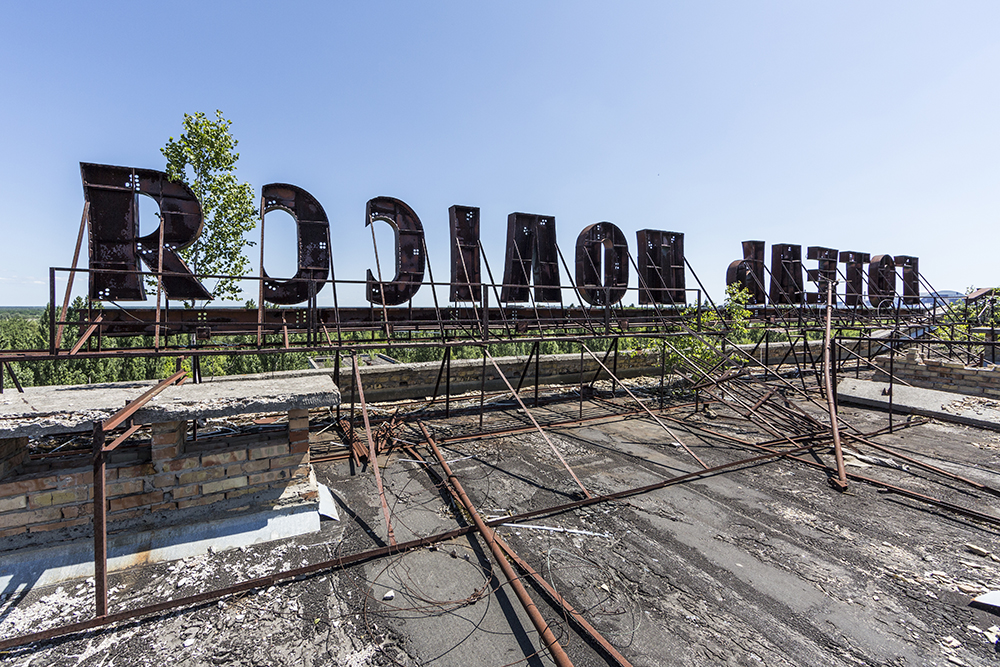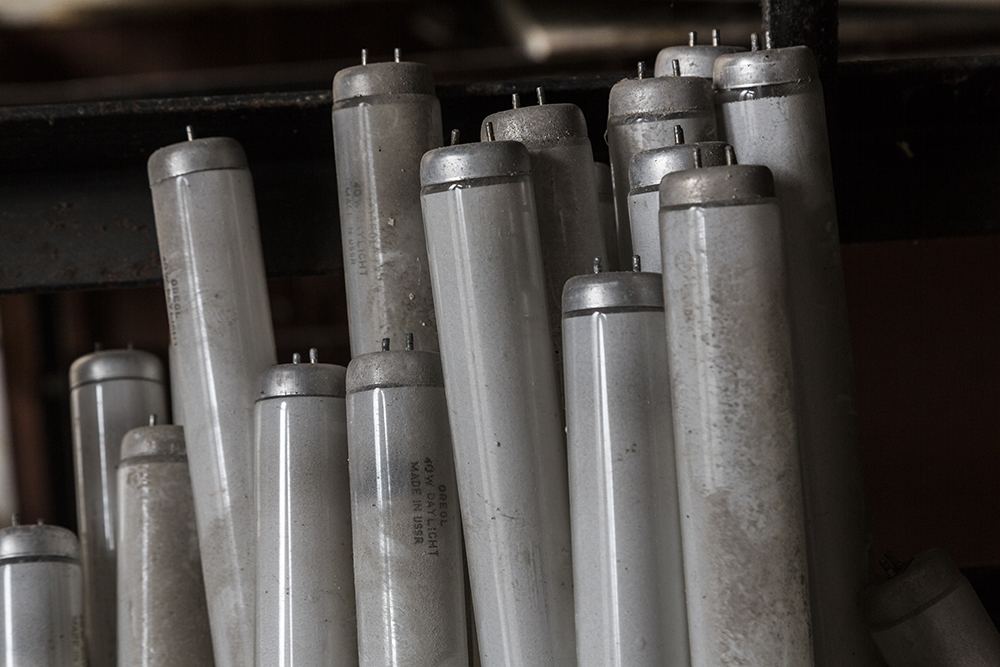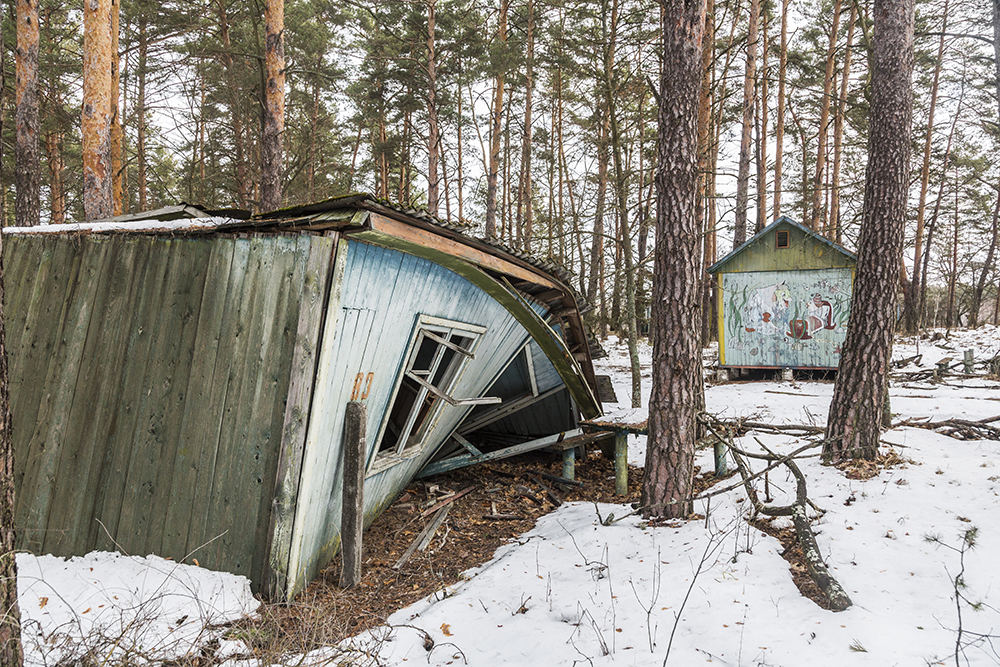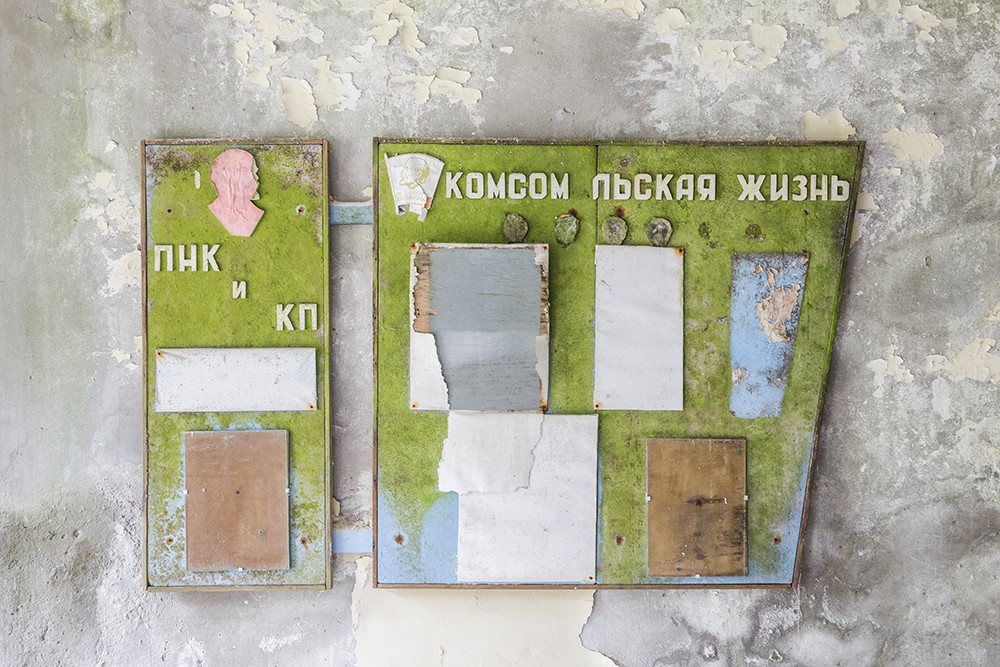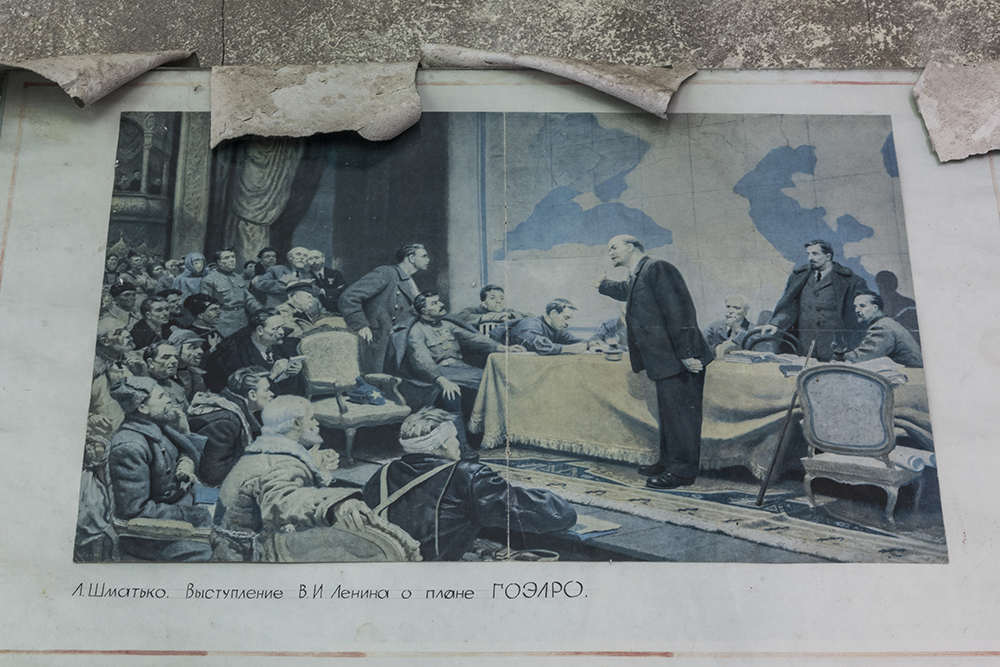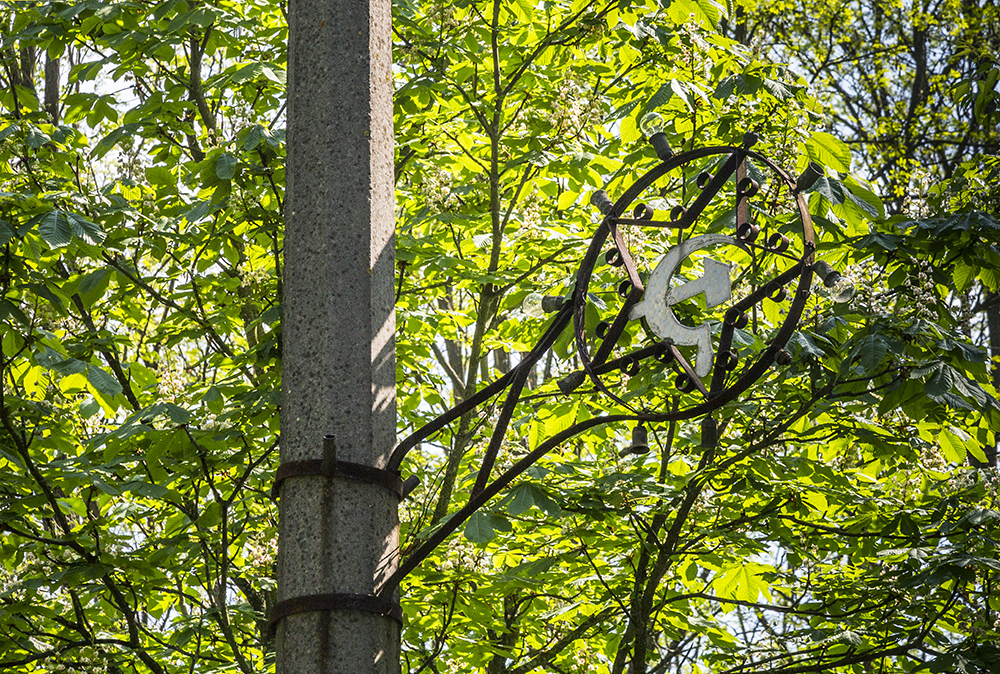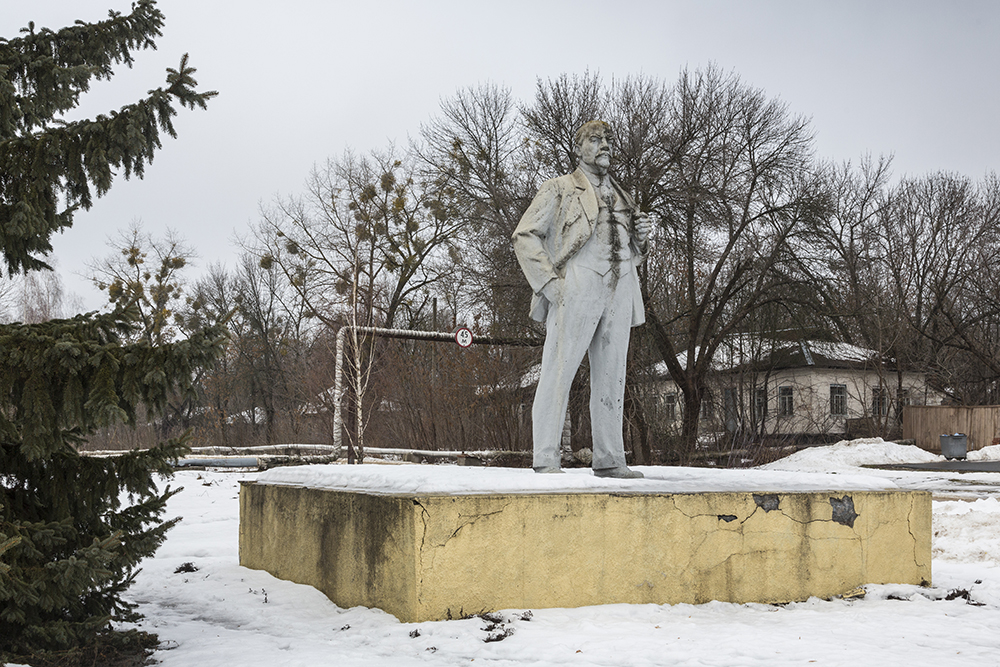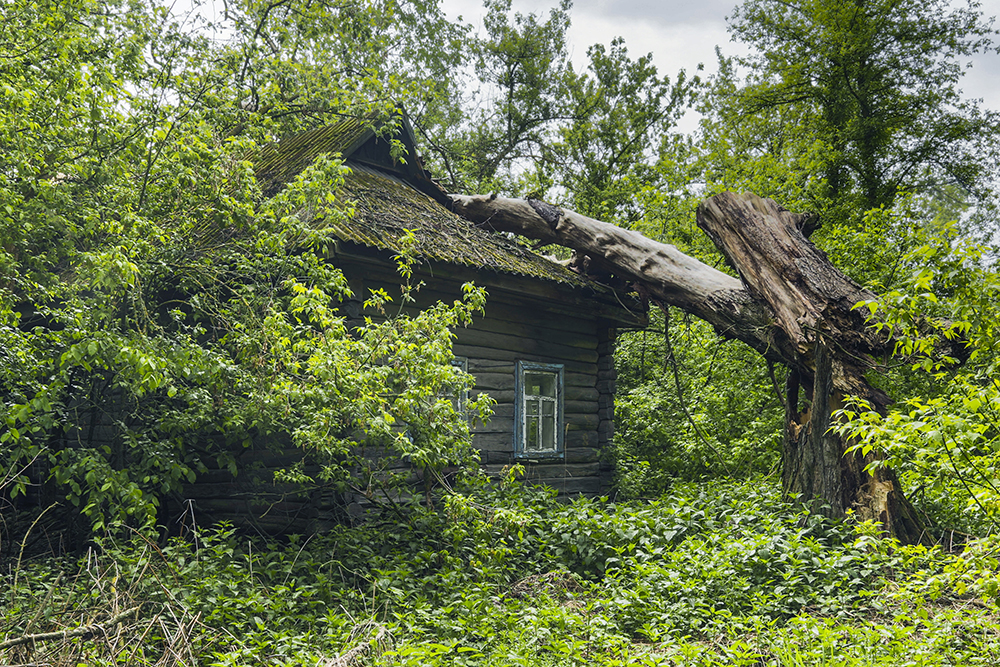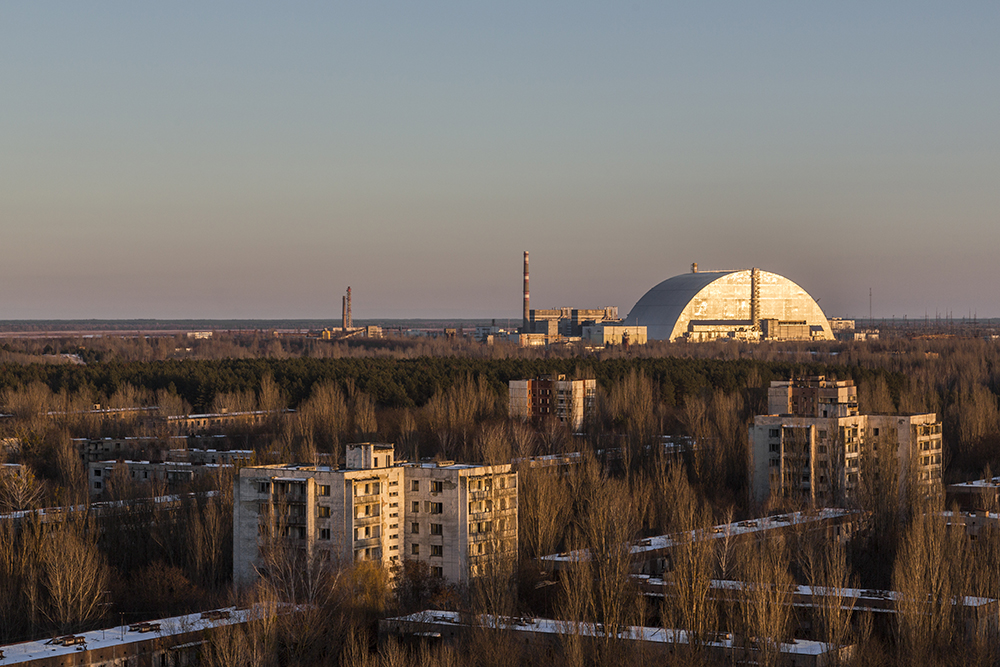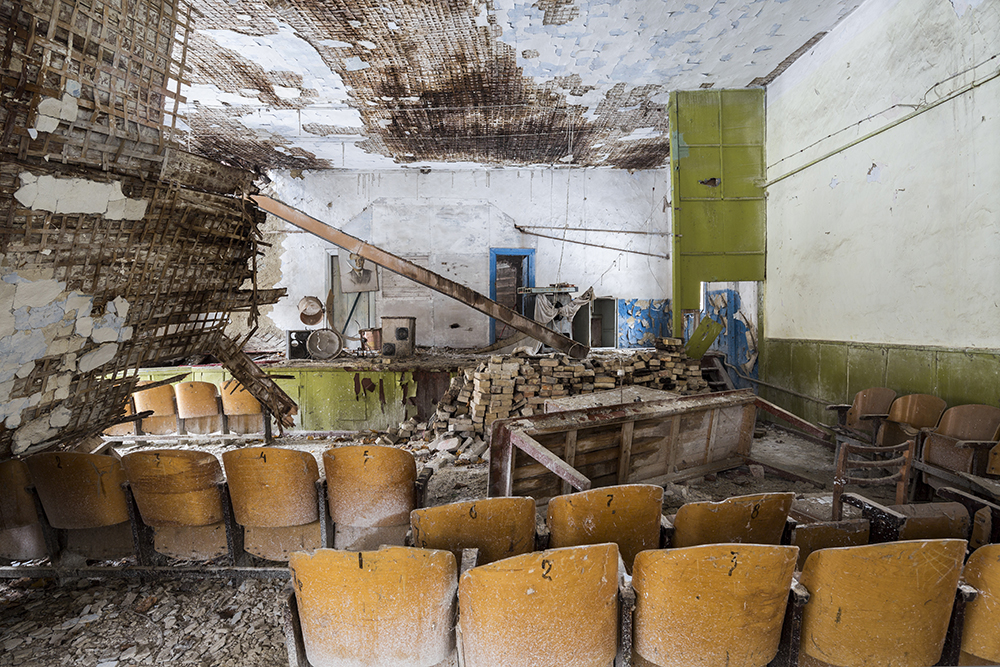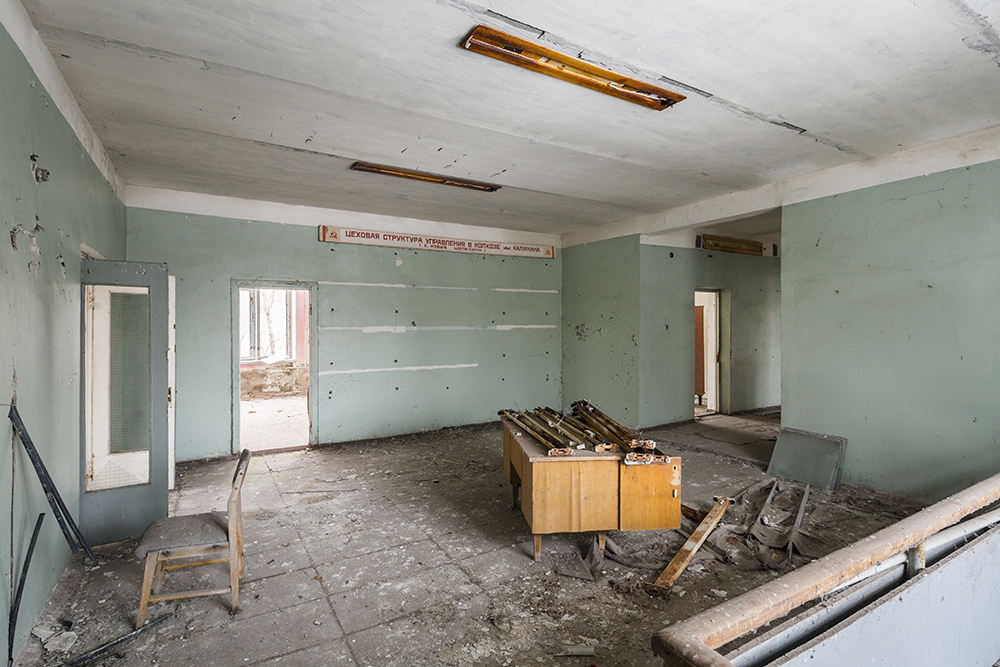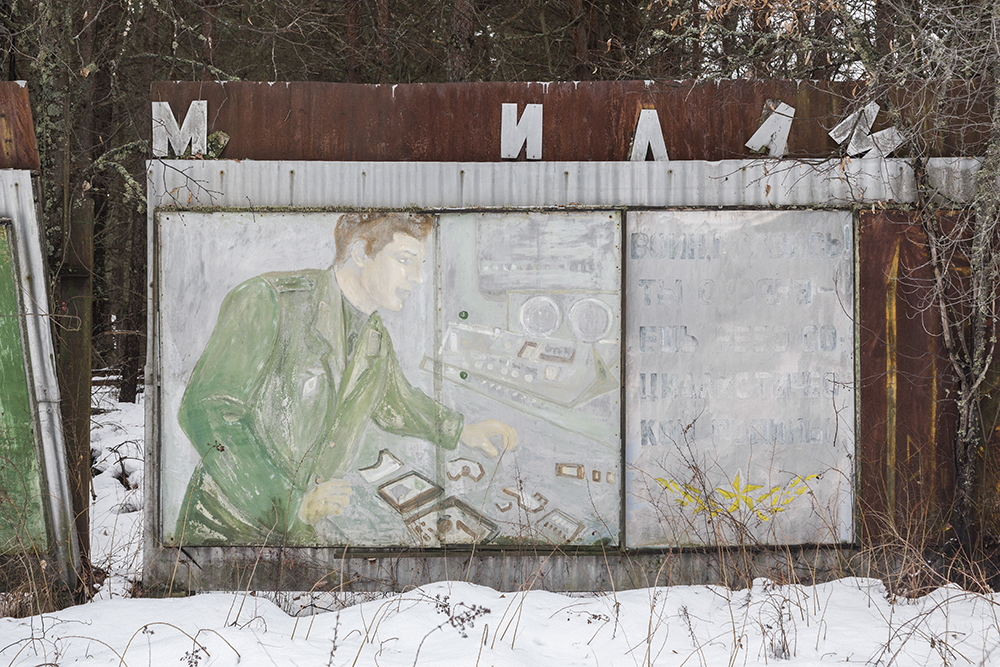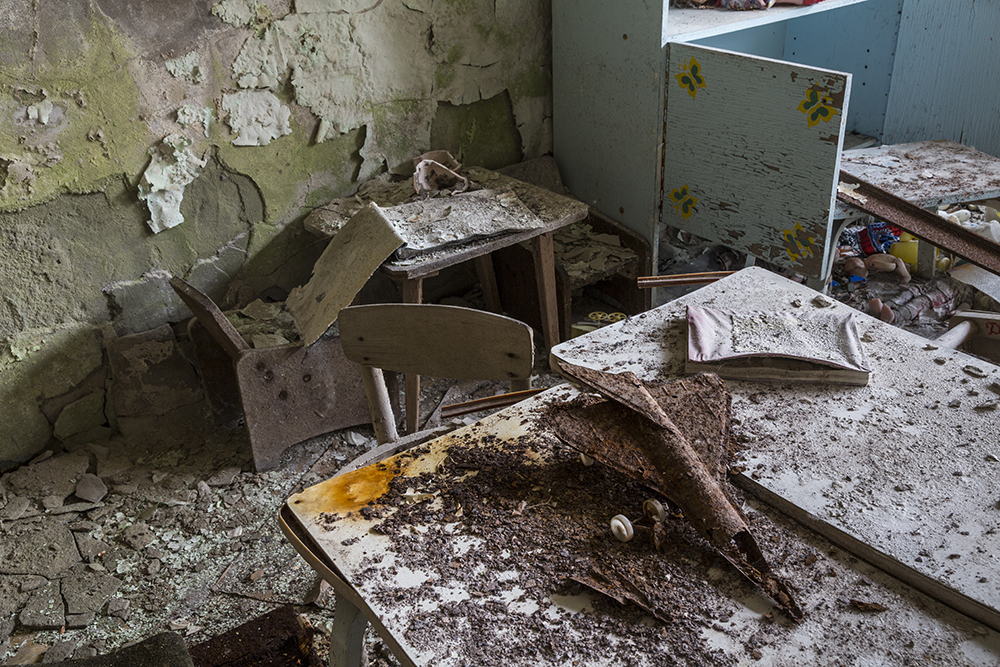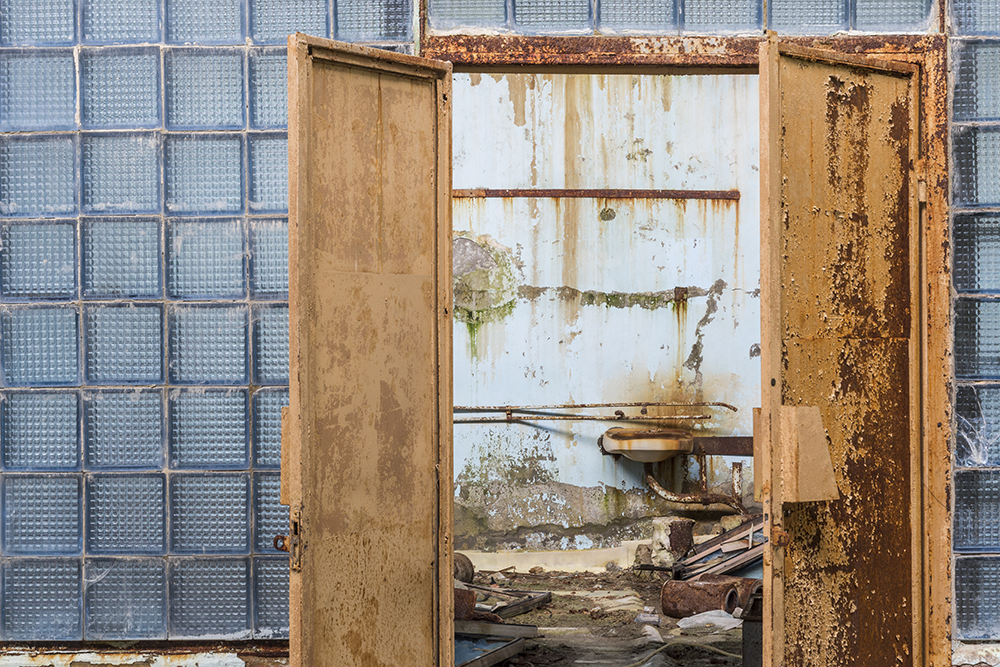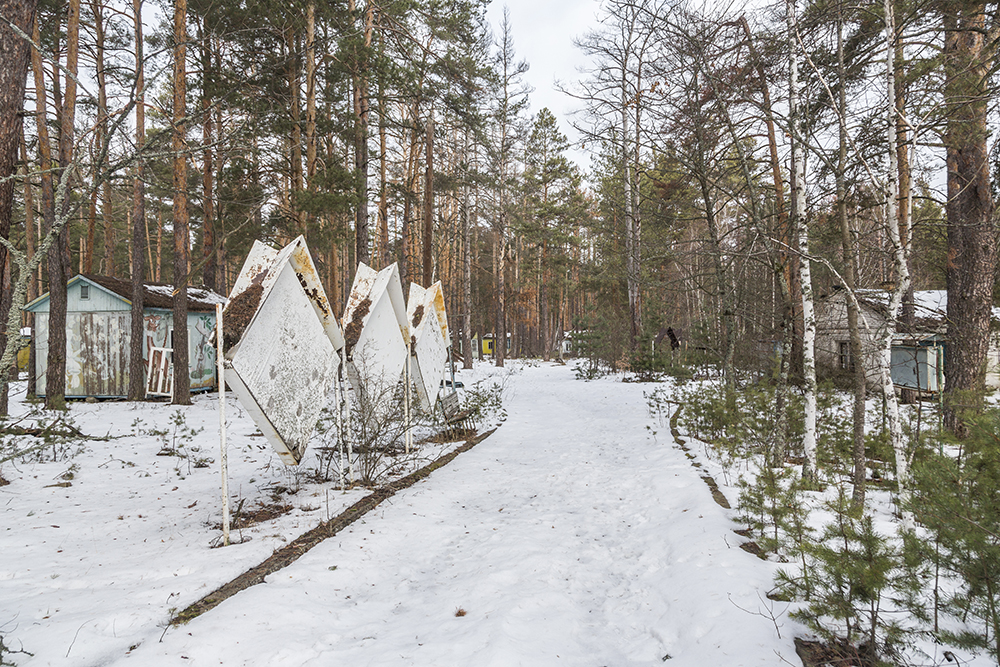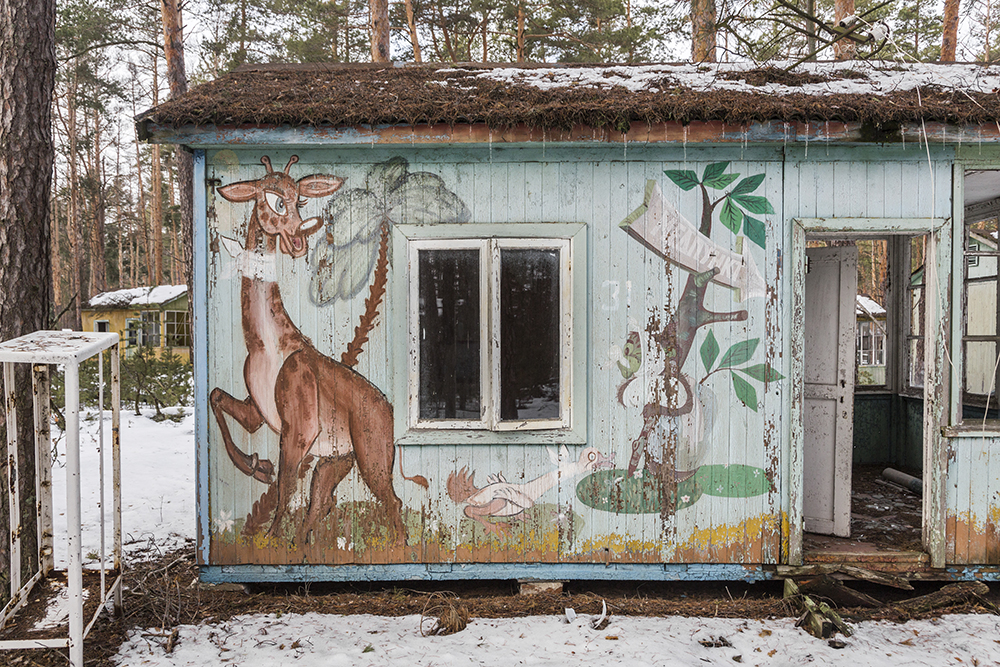 And a few comments from lucky ones who experienced the adventure:
« On this trip I had an incredible experience managed by a person who knows very well the points of interest and the history of the places. Agile with the hazards of timing, weather and others, I have absolutely no regrets! When are we going back?;) »  Renaud B.
 « Visit under exceptional conditions in February 2019, 5 people (including Jonk who organizes) and two Ukrainian guides. Great latitude for visits, especially in Prypiat, where we had the city for the 5 of us, in a post-apocalyptic atmosphere. I have to say that the first visit to Prypiat in the late afternoon, with the sun setting over a ghost town of 50,000 people, is indescribable. We practically left when it was dark. It is a very large site and you have to make choices about which buildings to visit. I also have fond memories of Chernobyl 2 (Duga), a vestige of the missile race between the West and the Soviet countries. Meals taken in the canteen of the power station, it's to be done! There are still a lot of people working at the plant. And what about the last day, a visit to the holy of holies, control room and reactor room # 3 (right next to reactor # 4), with someone from the plant. Jonk masters his subject. He has a lot of Chernobyl experience which make us feel very confident. I recommend !» Laurent B.
« This is my 2nd trip there with Jonk and there is always something to see. Small group visits are always a plus compared to large tour operators. There is not necessarily a predefined tour, you can visit what you want to see. I recommend.» Morgan G.
« It was short on paper, but we were extremely lucky to be able to visit everything in depth, with incredible freedom (which unfortunately will not exist for years). I have never returned home with so many dizzying images in my memory, from entering Pripyat turned forest to the monstrous Duga-1 radar.» Batiste K.
« Very nice experience, a visit filled with emotion, breathtaking. Thanks to Jonk for his great job!» Valérie M.
«Fascinated by Chernobyl and post-apo imagery, I can appreciate how lucky I was to be able to visit the Zone in such good conditions: in a small group (friends too!), With almost total freedom of movement and in the company of two Ukrainians. On the strength of his numerous stays, Jonk guided our explorations (essential or atypical places, period frescoes and more recent graffiti, practical advice …), without imposing anything, in a relaxed but respectful atmosphere of the place. In addition, I did not have to take care of the logistics (shuttle to the airport, checkpoints, accommodation, meals), which had been  fully managed upstream. A memorable trip!» Arthur B.
« I had dreamed of going to Chernobyl for many years. The opportunity presented itself in the fall of 2019 thanks to a friend of a friend: Jonk. Perfect organization: a meeting at the airport in Paris, a flight to Kiev and then an arrival at Chernobyl. Thanks to his many stays, Jonk, accompanied by two "locals" allowed us to discover the different facets of Chernobyl (school, hospital, homes…) in one weekend, sometimes even off the beaten track. We even had the chance to visit some places unknown to tourists. An unforgettable trip thanks to a regular. I recommend !» Romain A.
« Jonk is an excellent Chernobyl trip planner. The one in which I participated was exceptional in several aspects: the experience first, the site lives up to its history and our expectations. The organization then, we just had to enjoy the moment, everything has been thought out beforehand by Jonk to facilitate our trip! Explanations, Jonk endeavors to tell us about the places we discover and his numerous trips there have enabled him to uncover treasures (old frescoes, unique places) that we would never have been able to find on our own. The experience is all the richer! Finally, the group, we did not know each other, but the good ambiance was proven from the first dinner spent together. The highlight of the visit was undoubtedly the visit to the nuclear power plant itself. Striking! So I recommend Jonk if you also want to fully experience Chernobyl. » Romuald G.
« Pripyat & Tchernobyl are the Graal for any photographer fond of urbex. I had dreamt of a trip like this for 10 years and thanks to Jonk I made it! For a few years many tours are organized in the exclusion zone, but most agencies and touristic guides offer limited access to key and mythic spots. We were lucky to have two local guides who know the area very well and Jonk took care of every logistic and safety aspects of the whole journey. The conditions were ideal : sunny weather, a small group of 5, and plenty of time to visit the buildings and interesting places in full autonomy – even if we had to accommodate the uncertain opening hours of the 10km checkpoint. It has been such an amazing time that I can't wait to travel with Jonk again if that is still possible in one year or two. » Christelle J.
« Great trip for these few days in the exclusion zone, good organization, happy to have seen it with my own eyes! » Pierre M.
« No nightclub, no place for cruising, no leather boys, and no ability to connect to Grind'r, frankly, it was a hetero week. F*ck. » Emmanuel B.
« Urbex fan, I had dreamed of going to Chernobyl for years and I had the chance to meet JONK who made this dream come true. 5 days of immersion in the forbidden zone with a small group allowing the visit of many sites in complete safety and conviviality. His knowledge of the site and his connections allowed us, despite the last minute changes to deal with due to local constraints, to make these 5 days rich in discoveries. Thank you for this immersion that I can only recommend. »  Emmanuel B.
« The exploration of the Chernobyl exclusion zone, the city of Pripyat, the power plant, the villages, is a unique experience, intense and strong in emotions. Thank you very much to Jonk for sharing his passion and his intimate knowledge of the site, essential to overcome the mysterious access rules and various obstacles, and to discover the site in exceptional conditions. We had a great week, in good company, which makes you forget the improbable menus of the local gastronomy. 🙂 » Géraud B.