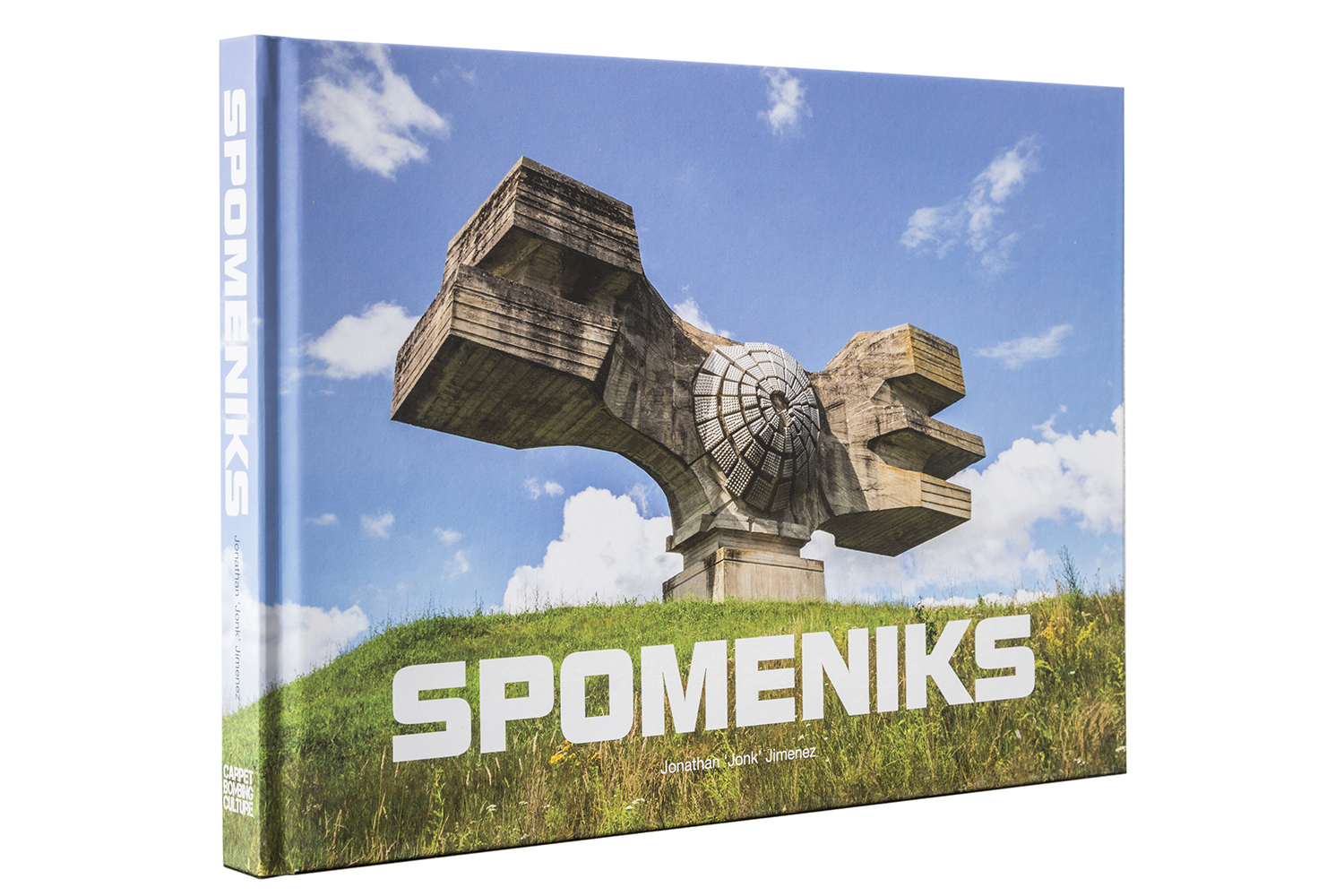 Hardcover – 200 pages
Publisher: Carpet Bombing Culture
Language: English
Size: 29.7cm x 21cm
ISBN-13: 978-1908211682
Released in August 2018 under Jonathan "Jonk" Jimenez
A word from the editor:
Spomeniks literally means 'Monuments' in Serbo-Croatian. Some see spaceships conspicuously parked up in the middle of nowhere, others see a concrete legacy of both Yugoslavia's emergence from World War II and its hopes for the future.
Follow in the footsteps of French photographer Jonathan 'Jonk' Jimenez as he tries to track down these super-sized structures. Once counted in their thousands and attracting huge numbers of visitors, there are now only a few of them left, spread throughout the Balkans.
Pushing architecture to its limits, Spomeniks are what happens when brutalism, symbolism, space age aesthetics and abstraction meet.
A word from the author:
I am a photographer who is passionate about abandoned places and I travel all across the world to find them. I discovered the Spomeniks when preparing a trip to the Balkans. As some of them have been abandoned, they showed up in my research. I fell in love with them straightaway. And so I carried on looking for abandoned places but also for Spomeniks, whether they had been abandoned or not. I found loads of them and in the end they accounted for almost half of the places I visited during my first trip in 2016. During this journey, I covered 5500 km, across what are today Bosnia-Herzegovina, Serbia, Croatia, Kosovo, Montenegro, Macedonia and Slovenia and I photographed 21 Spomeniks. This trip was a revelation for me. I had already sensed the power of these monuments during my research but to see them with my own eyes was far more intense. Indeed, I have always been attracted to abstraction in architecture and these monuments are the quintessential examples. Some of them, with a futurist design, are just simply incredible. By adding a Brutalist aspect, concrete, to these sometimes immense structures, something very powerful is created. With a highly-charged historical background, the result is no longer just powerful but unique. Some less abstract monuments also have a very strong symbolism. The most common symbol is the flower used notably at Jasenovac, Podhum, Zaostrog, Gevgelija, Gligino Brdo and Grmeć. This flower represents renaissance, life, and is undoubtedly the strongest symbol when you take into account that these monuments were built in the wake of the deadly Second World War. To see them in real life reinforced the idea that I should dig deeper and return to the Balkans. And so I did some more research and went back there in 2017. This time I travelled 4500 km across the same countries, but Albania too. I visited 29 Spomeniks during this trip as well as many abandoned places. I am an adventurer and these two road trips turned out to be something of a treasure hunt for me. Some proved very difficult to find even with Satnav co-ordinates. I didn't just limit my trips to driving, photographing, driving, photographing. Certain monuments were located in very out of the way areas and driving was sometimes an adventure in itself. And so I covered dozens of kilometres of trails. And sometimes, where the trail ended, I had to continue on foot for a while, virtually hiking. Here, I'm thinking specifically about the monument at Gevgelija where the surrounding area has been completely destroyed over several kilometres due to a project for a motorway. Others are even located in zones where there are still landmines (Novi Travnik for example).
My aim with this book is to finalise a photographic project, but it would be a shame to limit it just to a succession of photos. And so I wanted to give these monuments some historical context, accompany them with information as far as it was possible.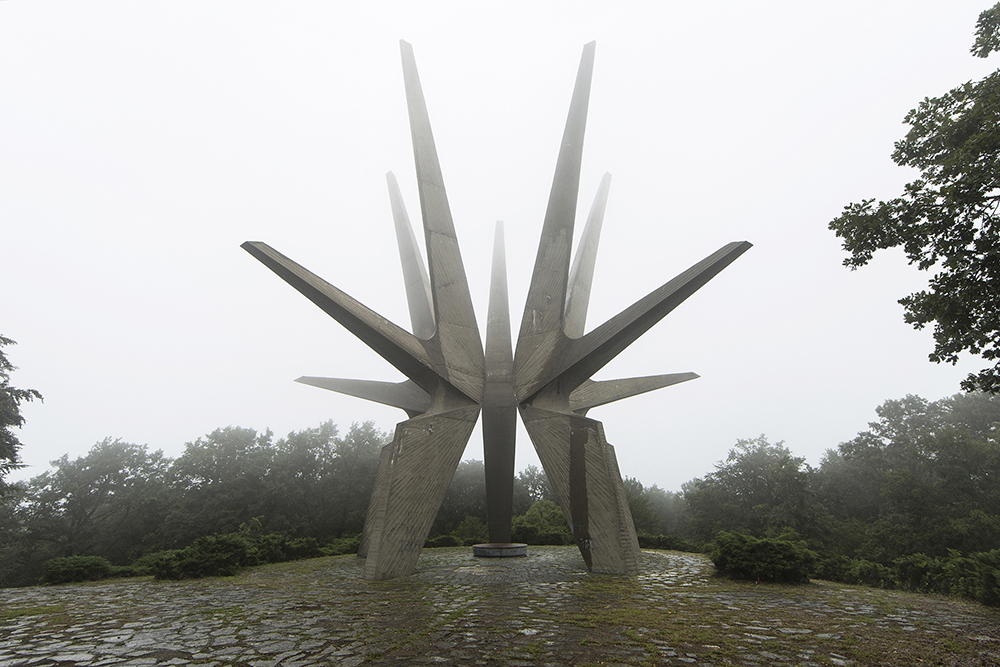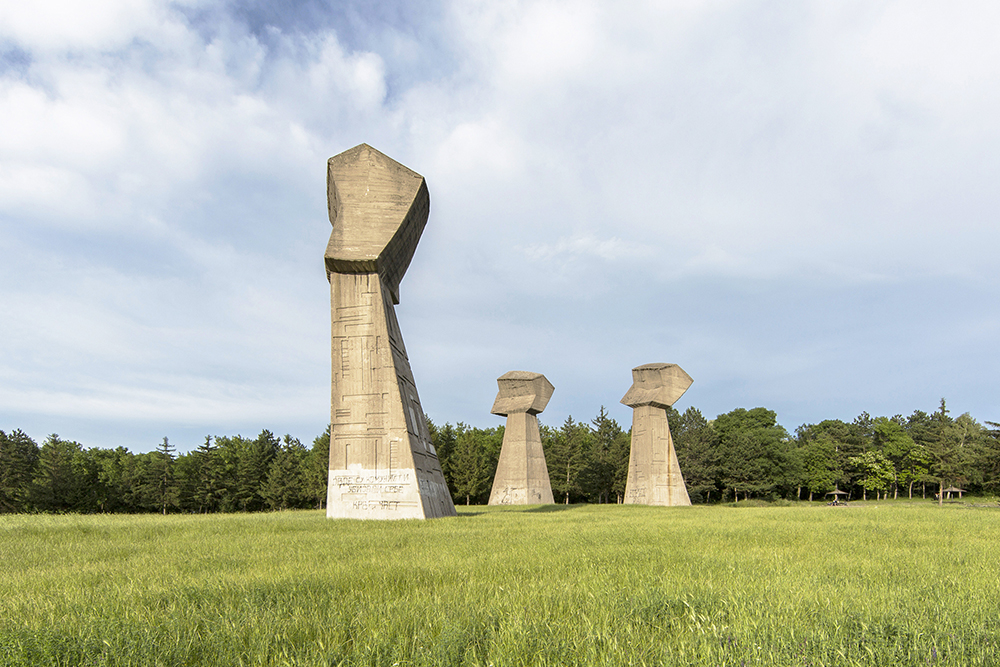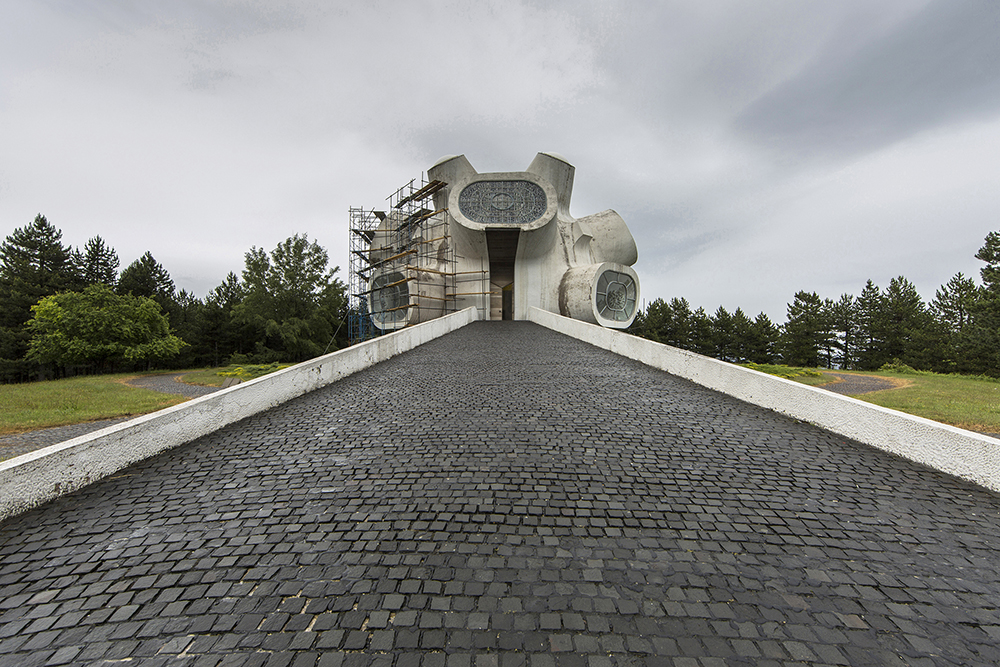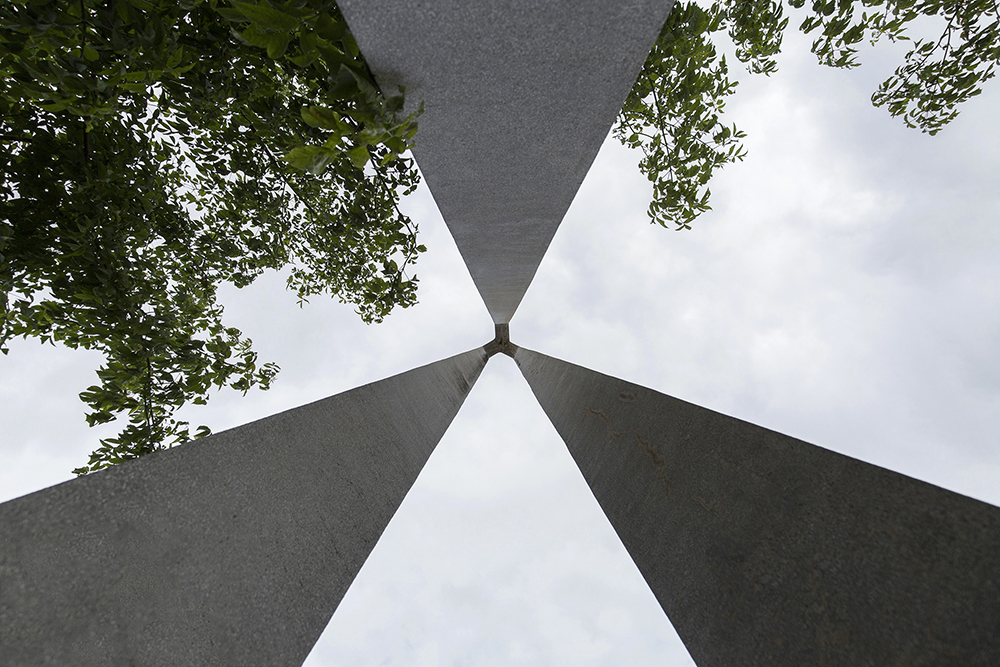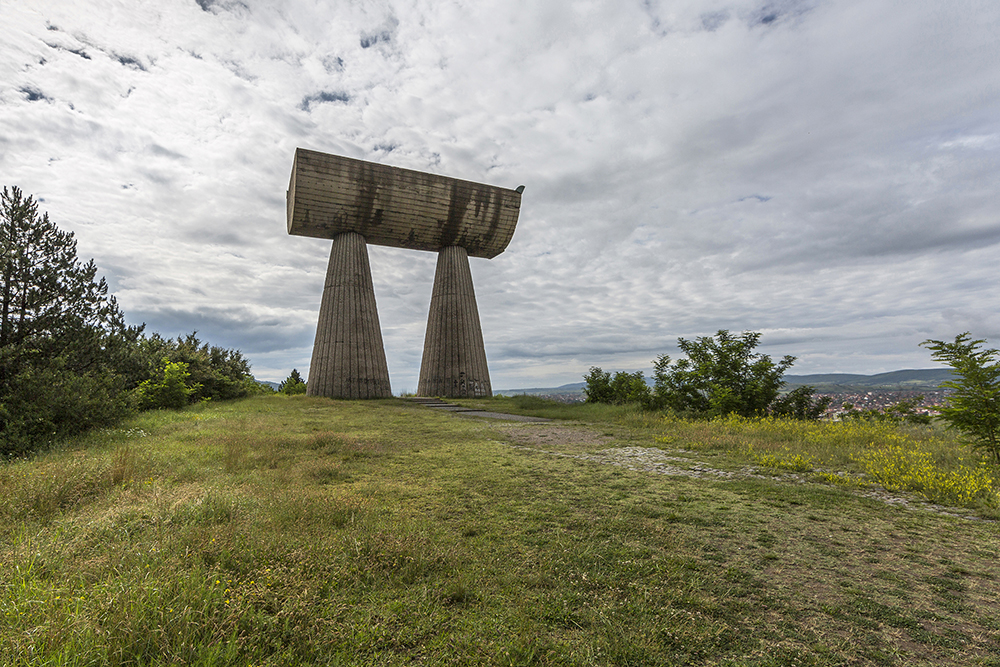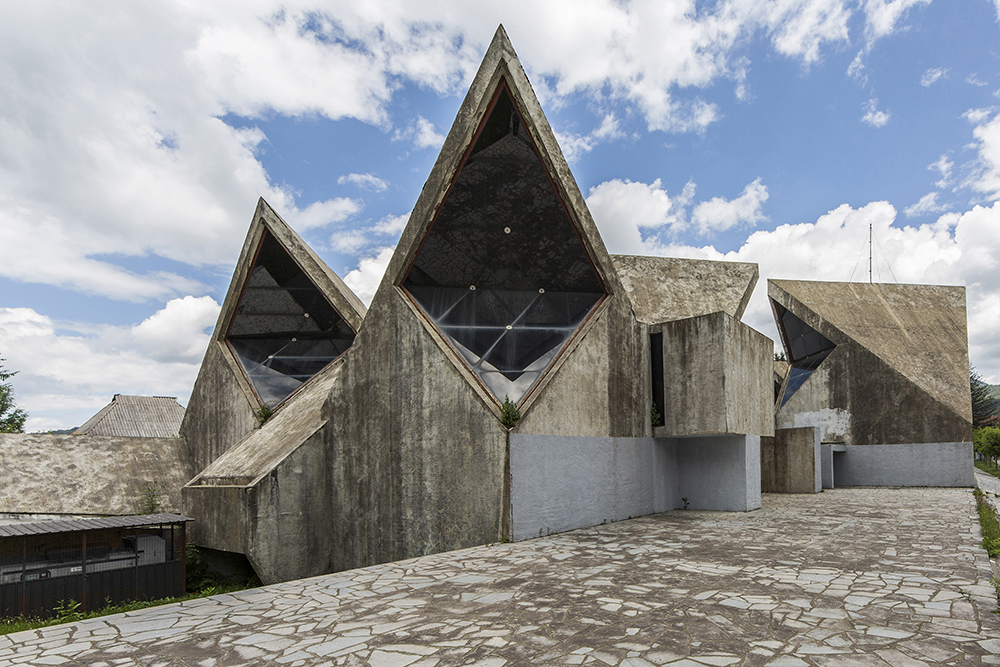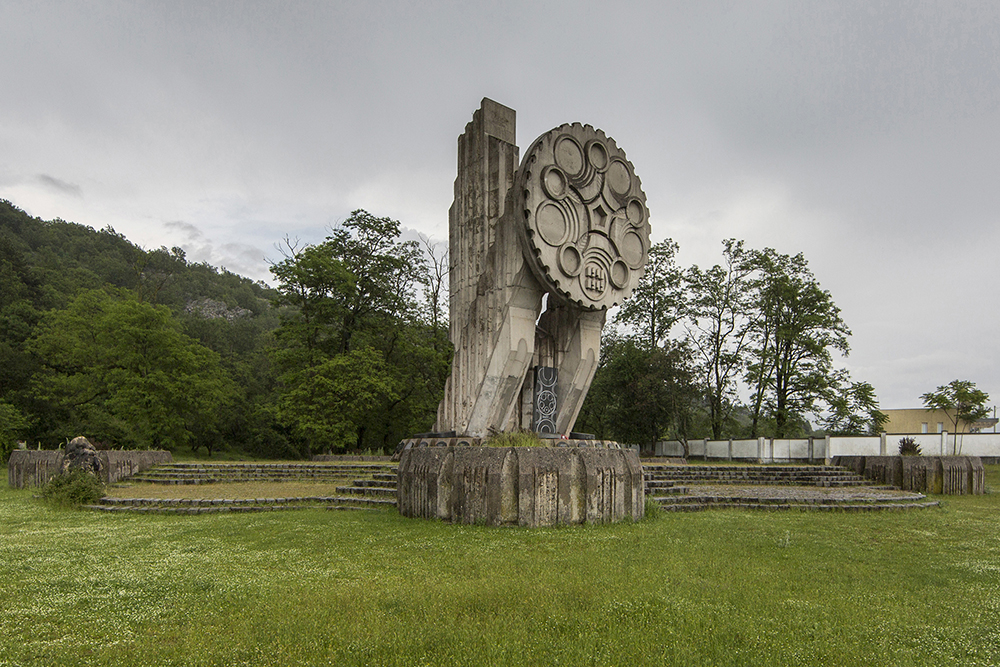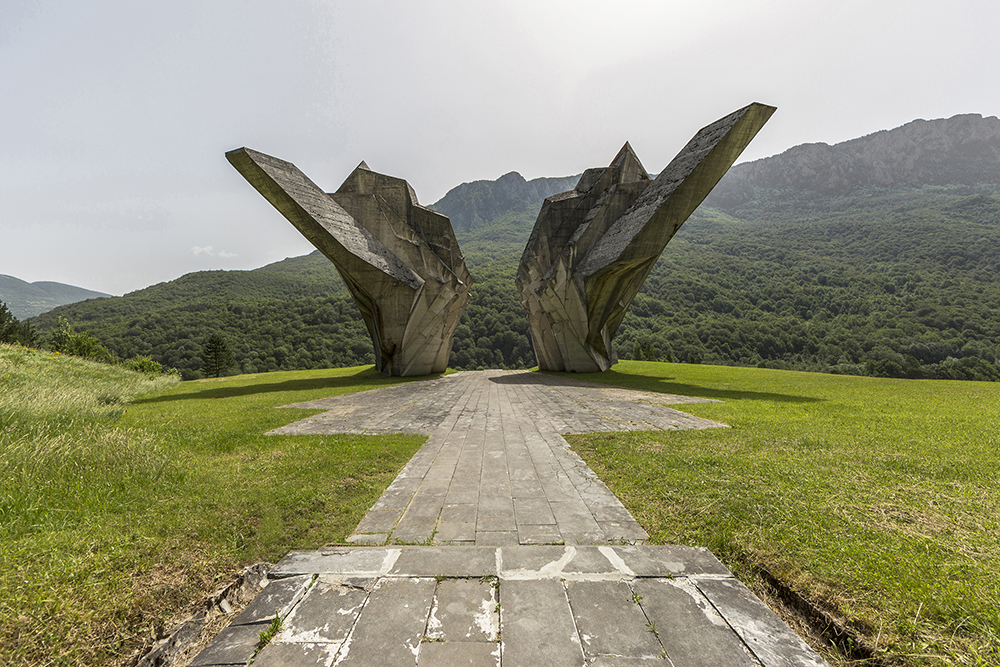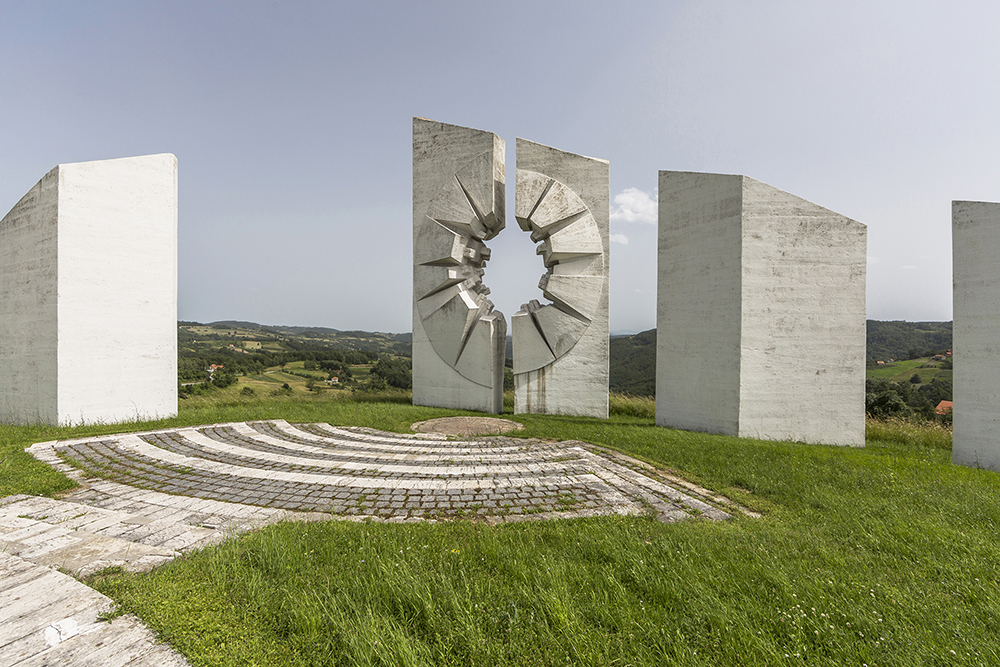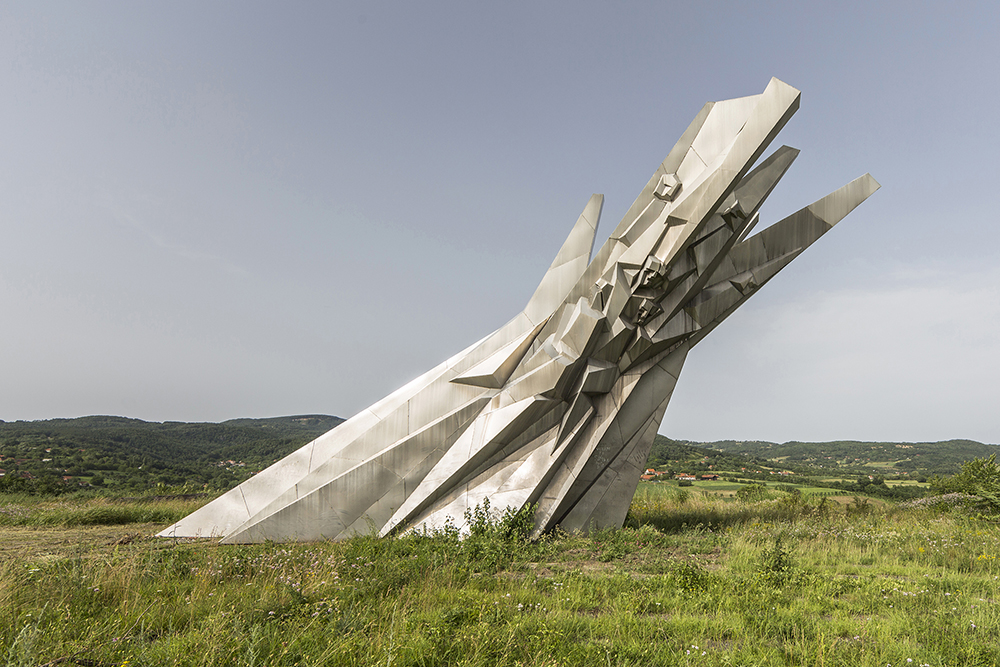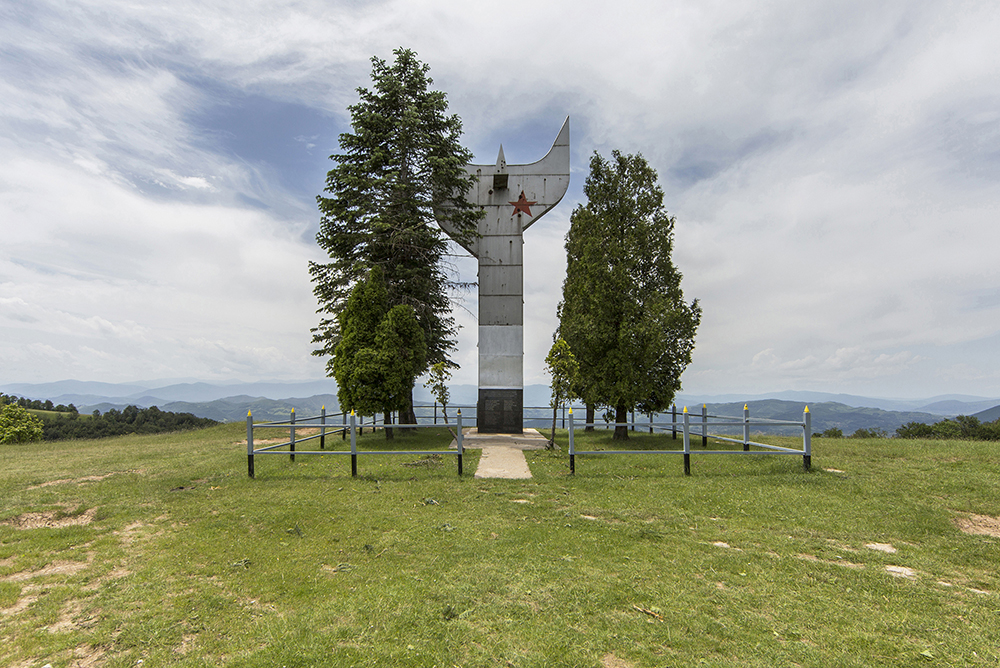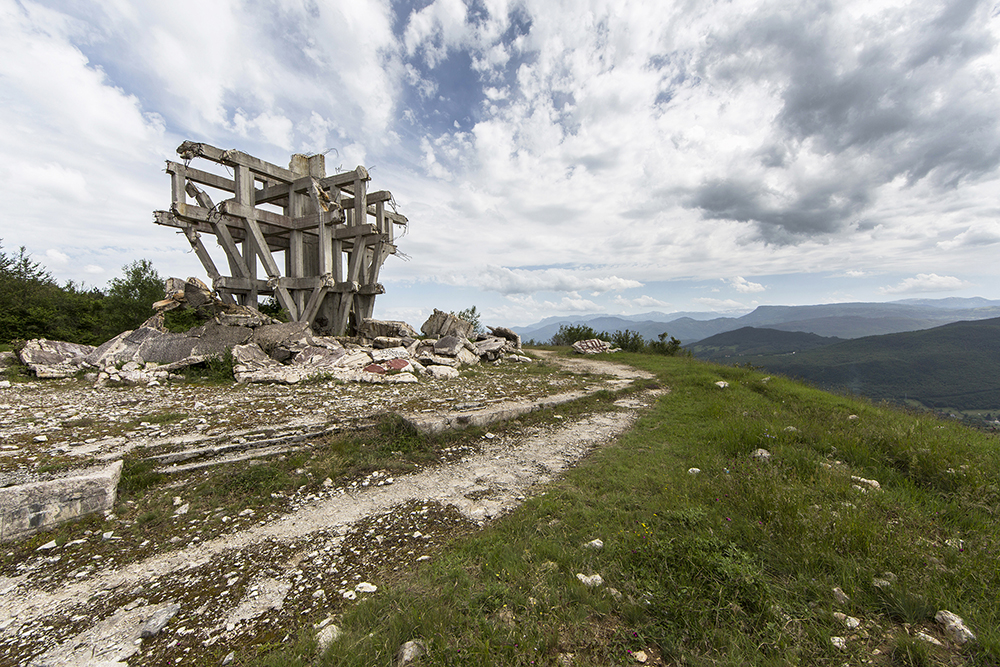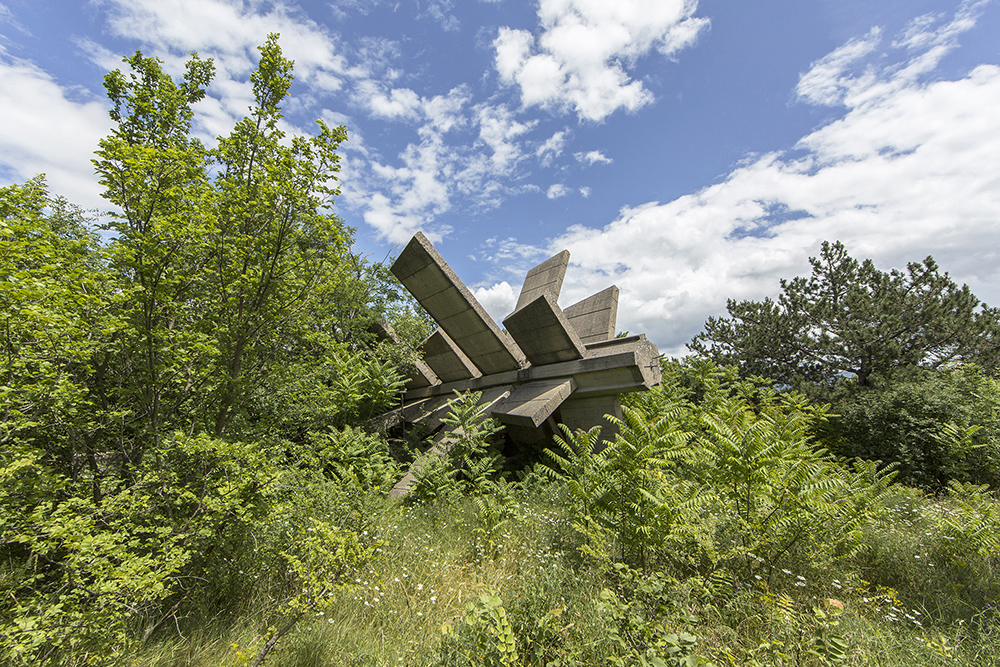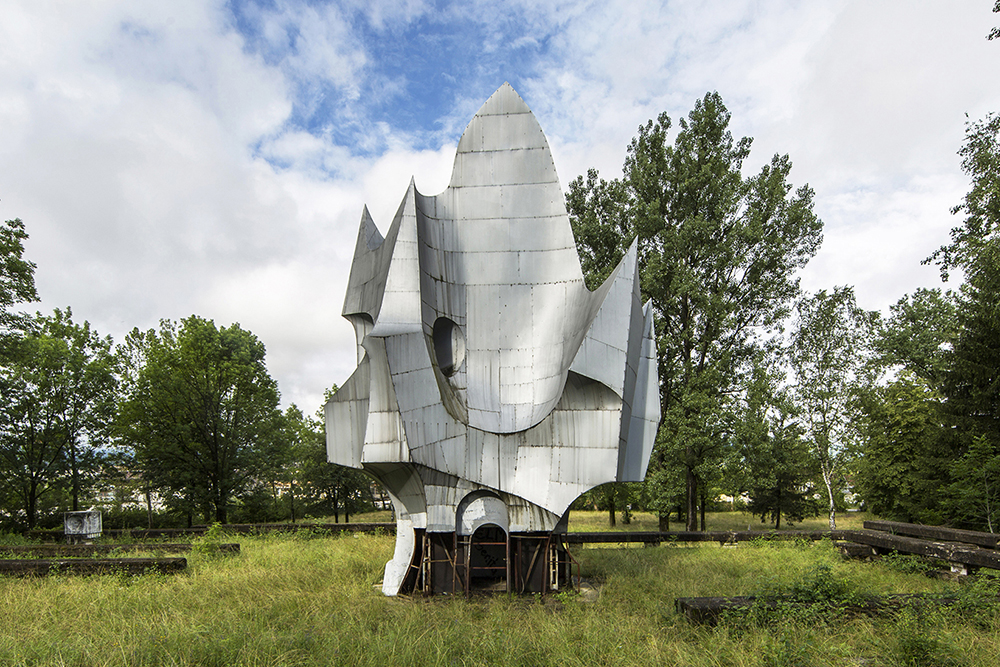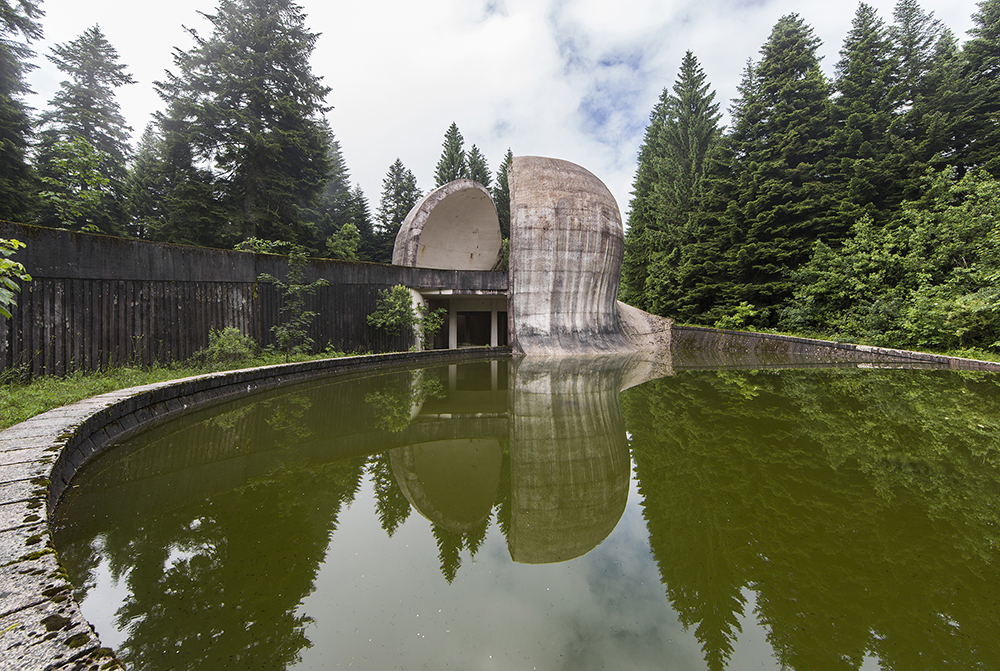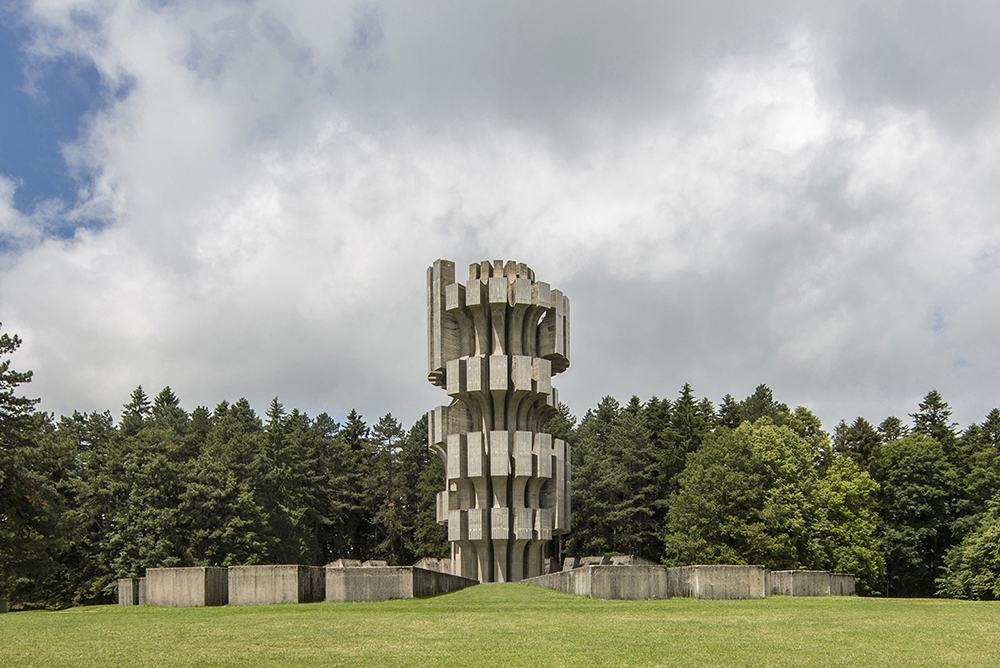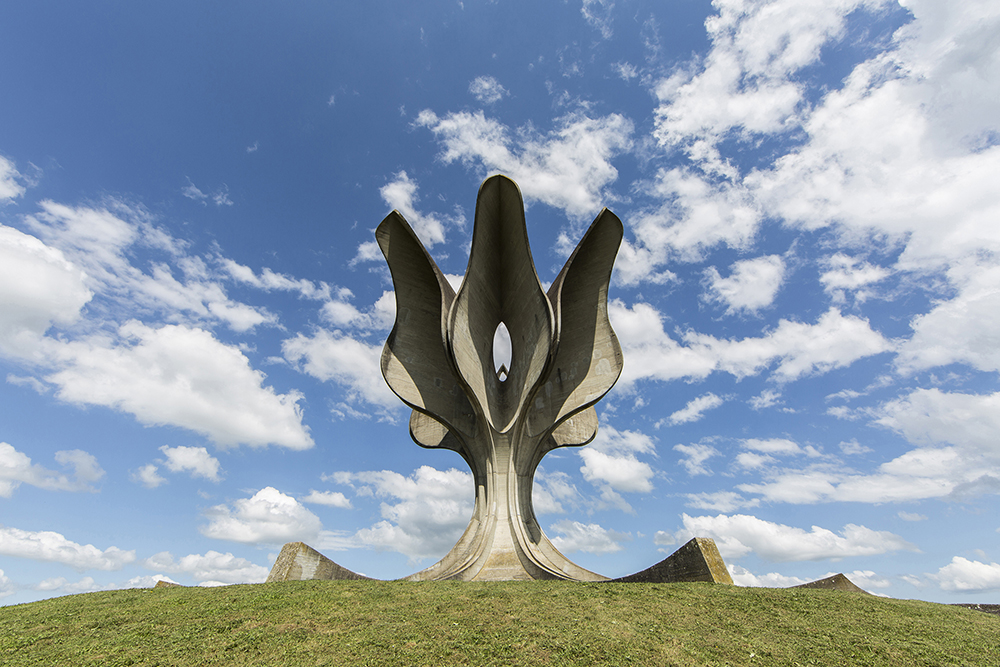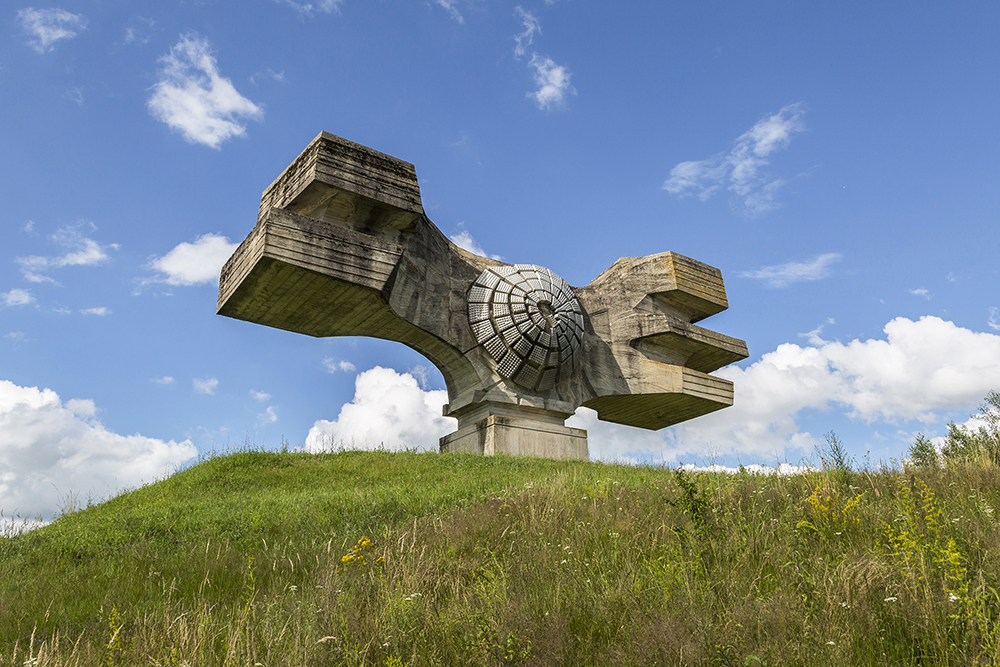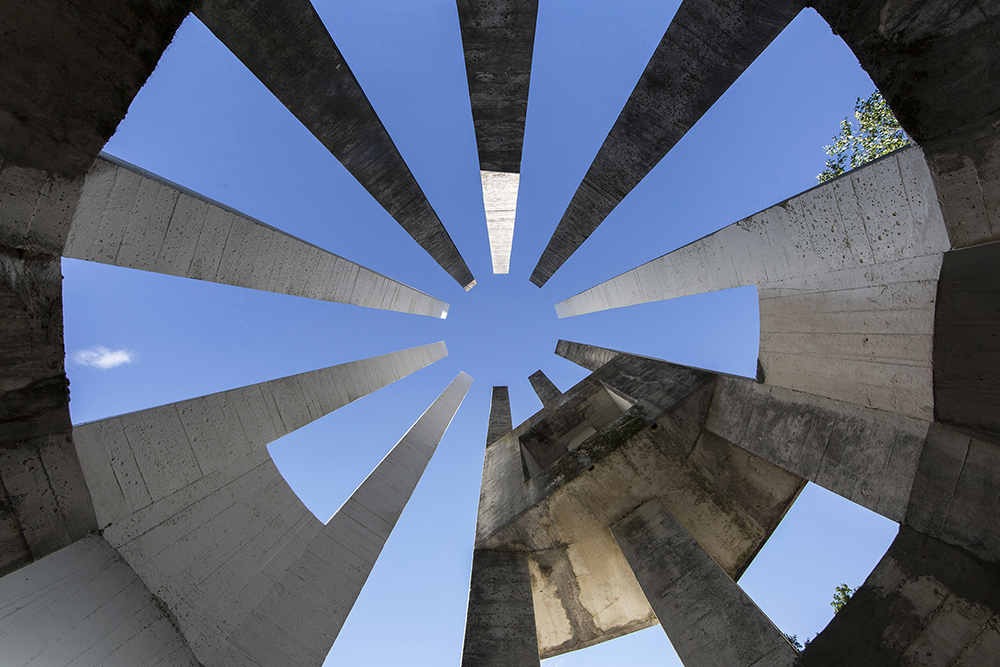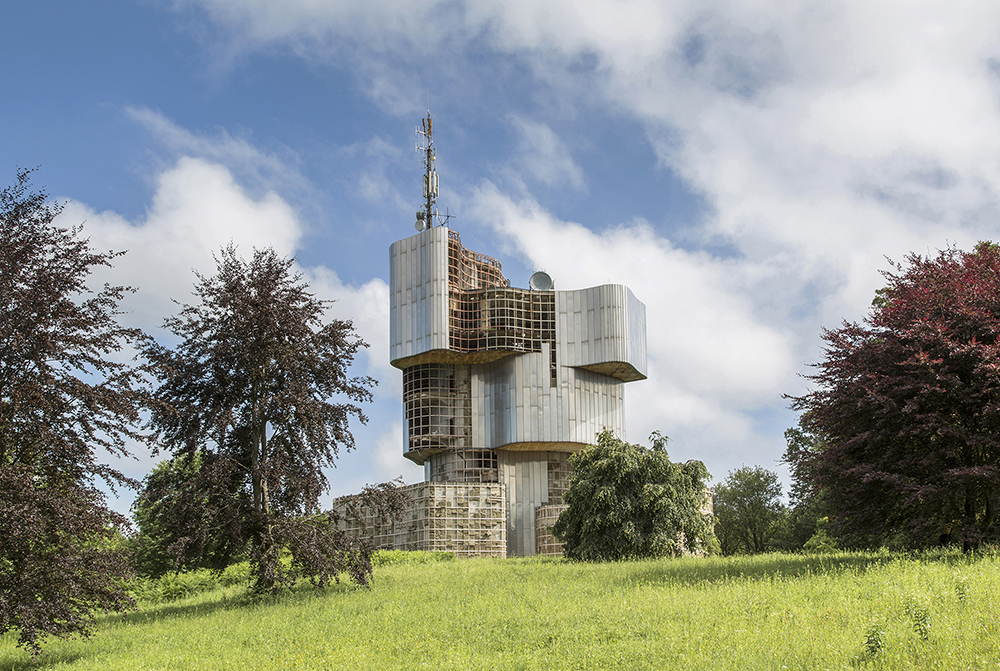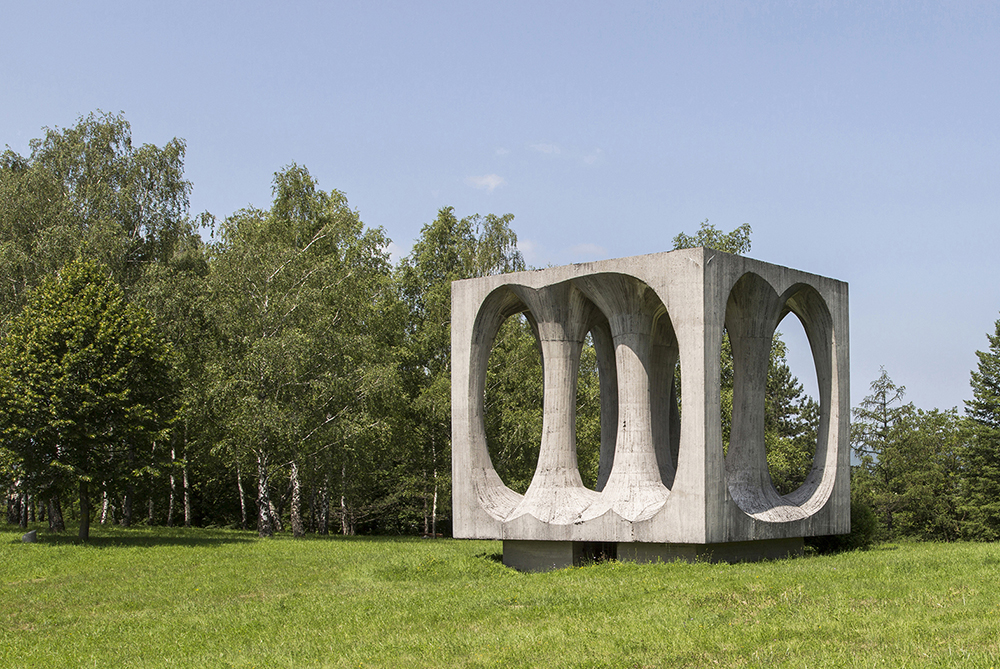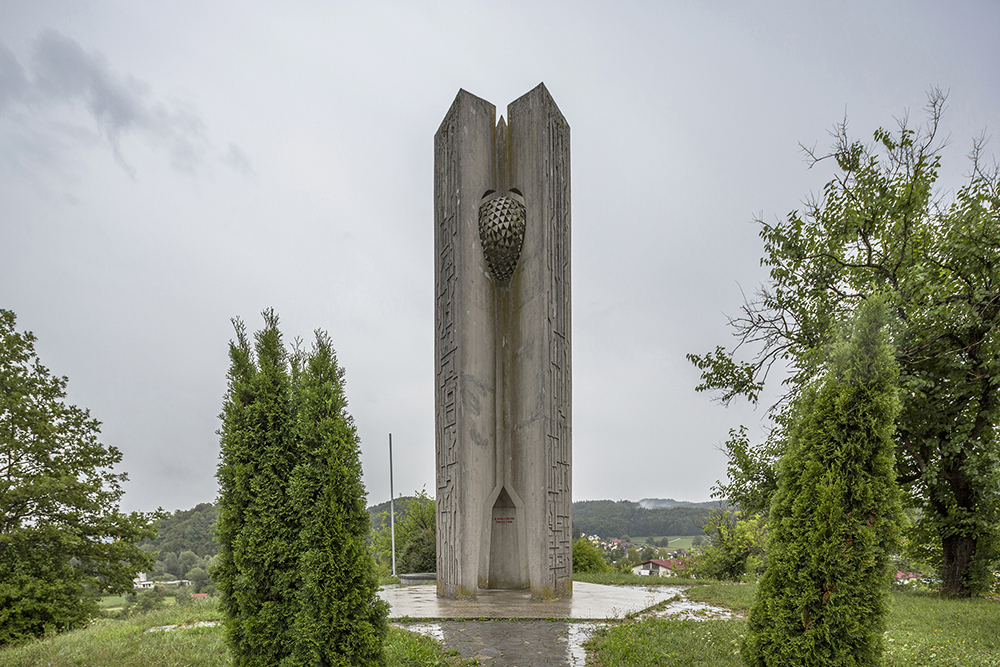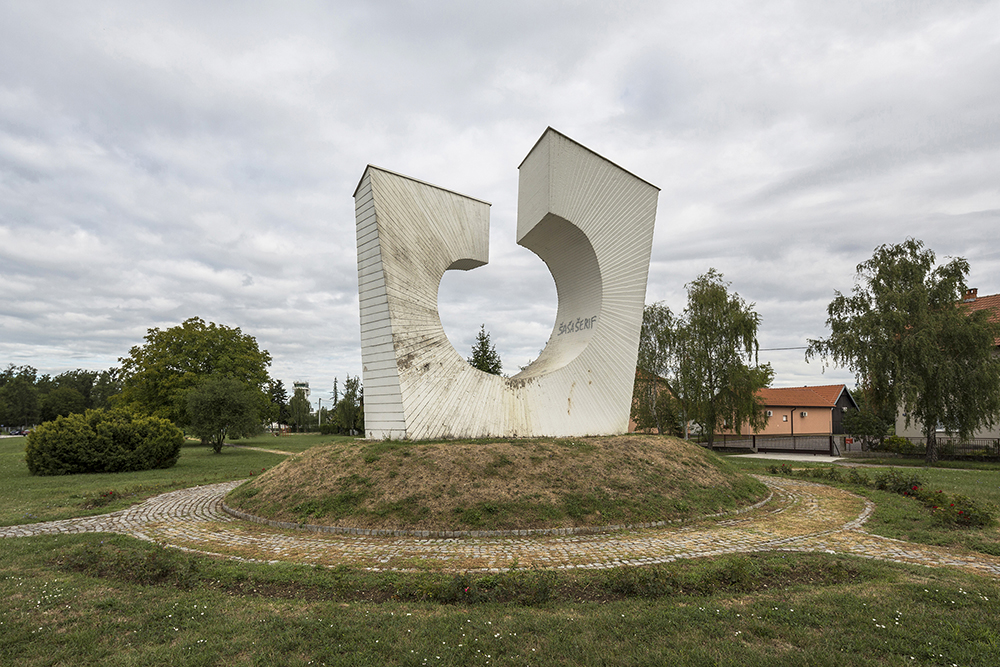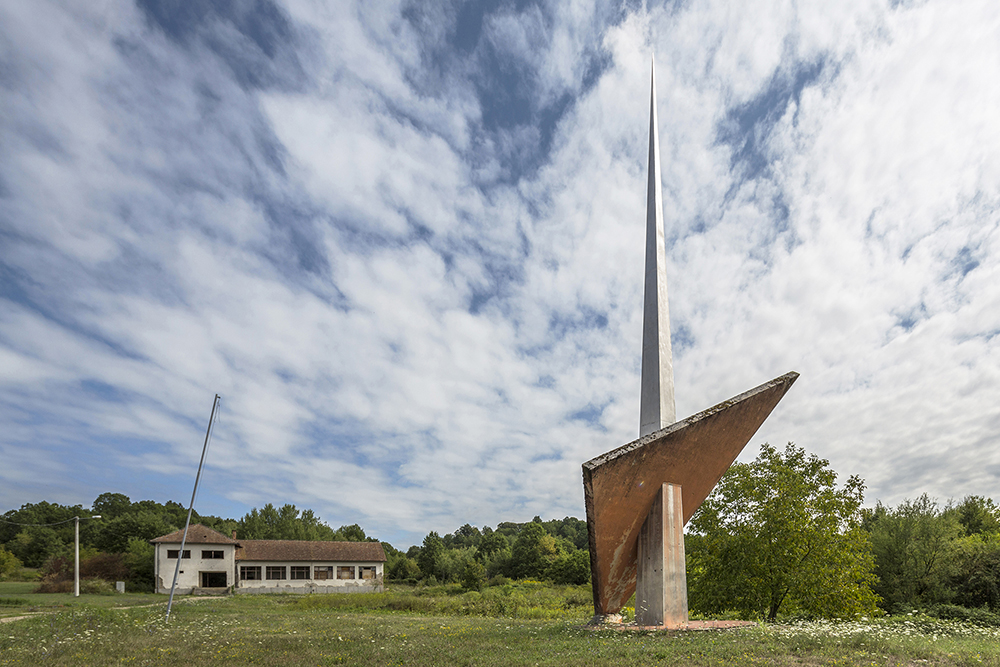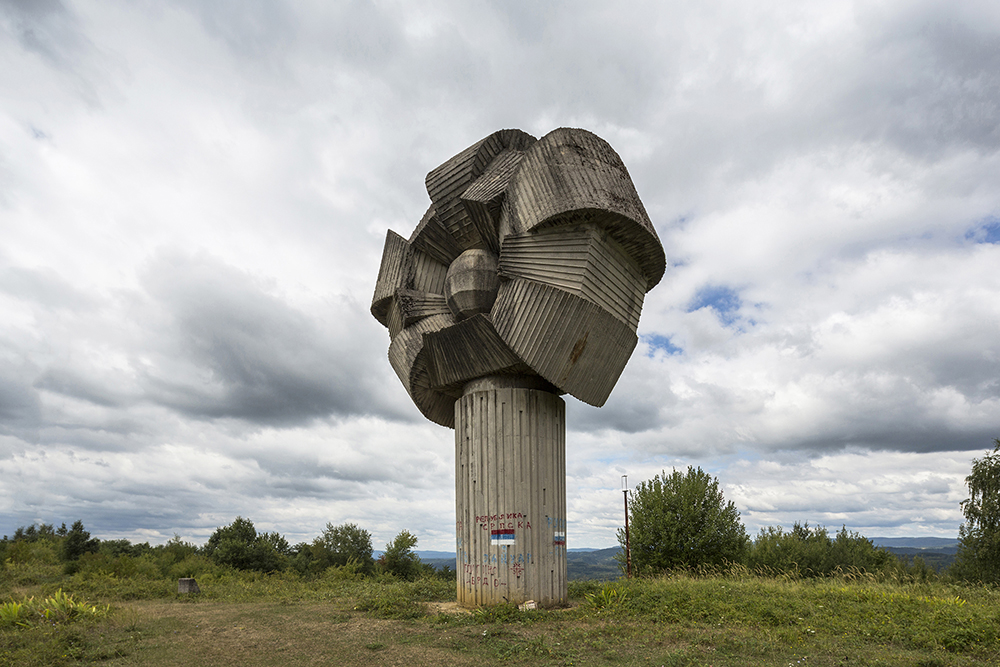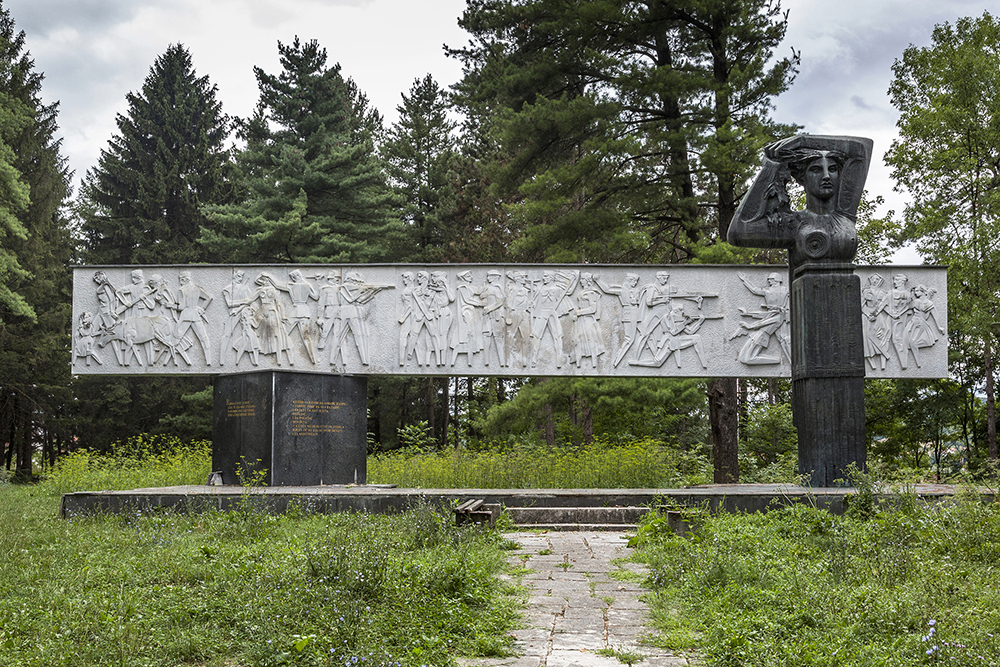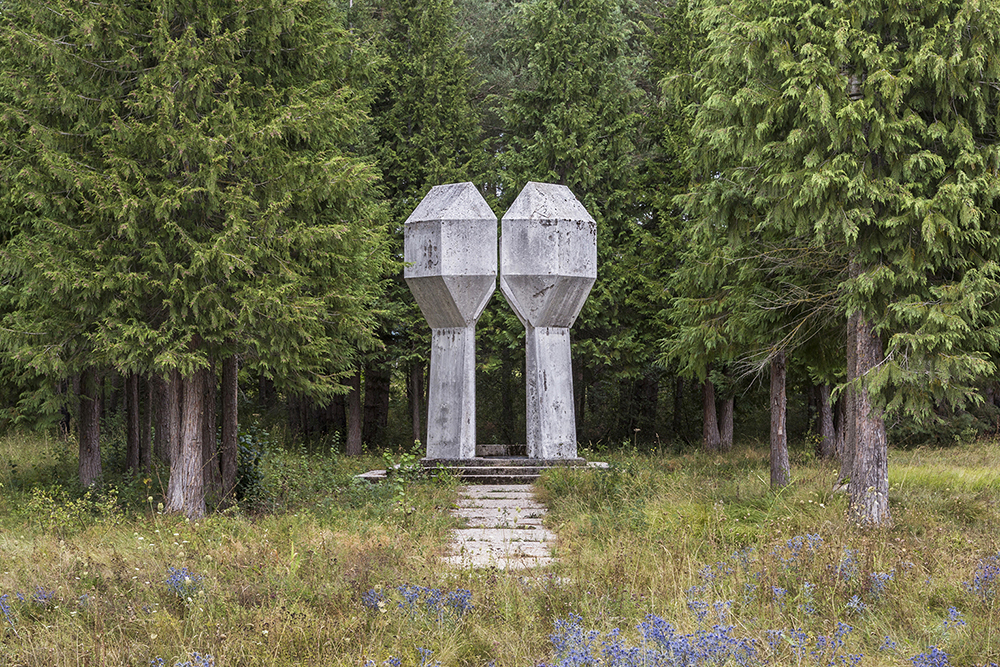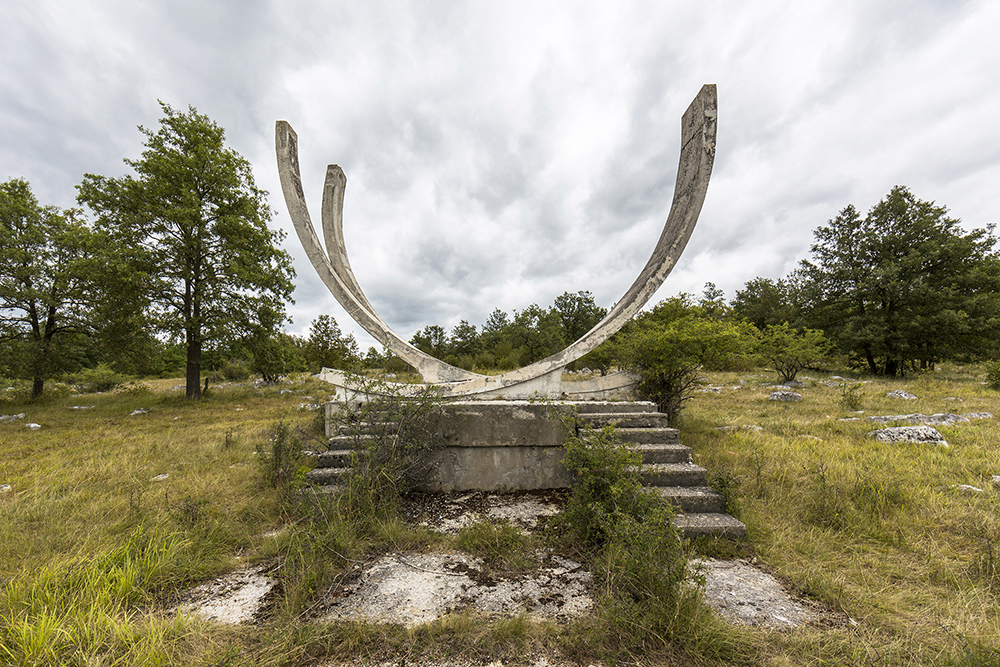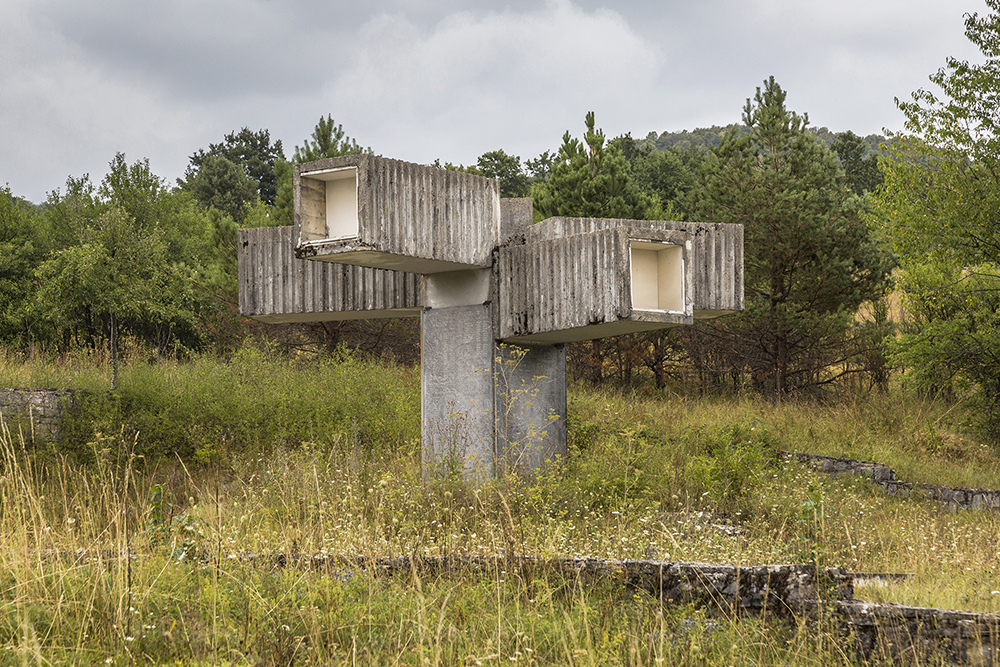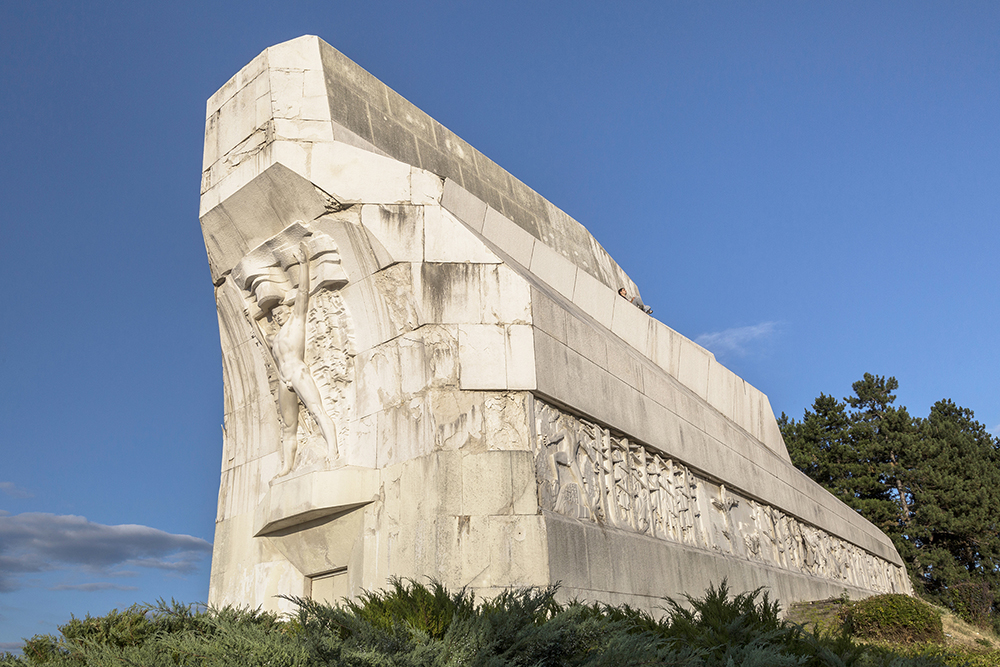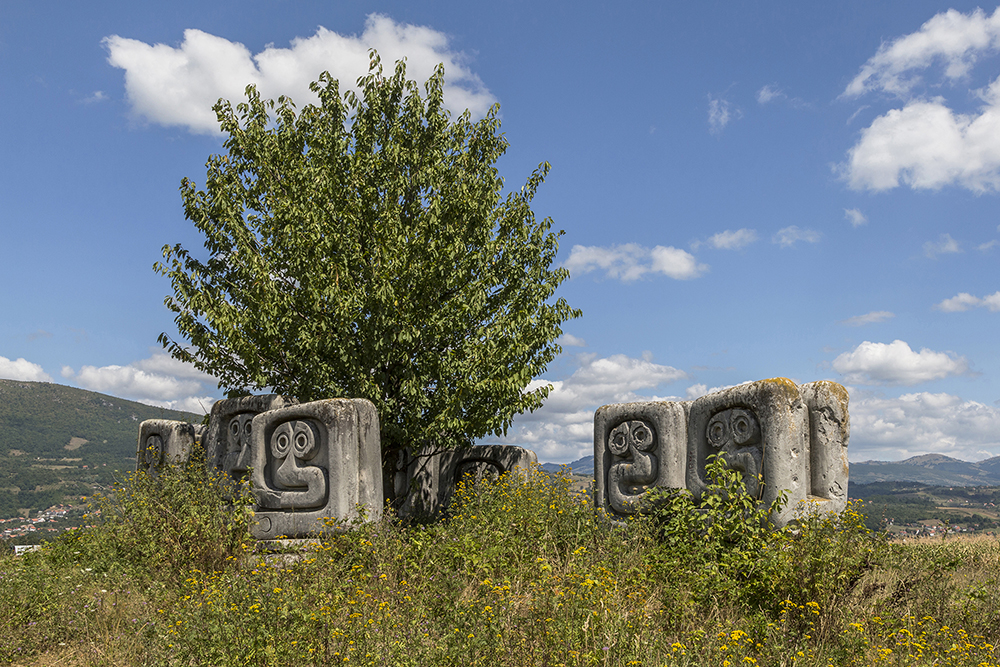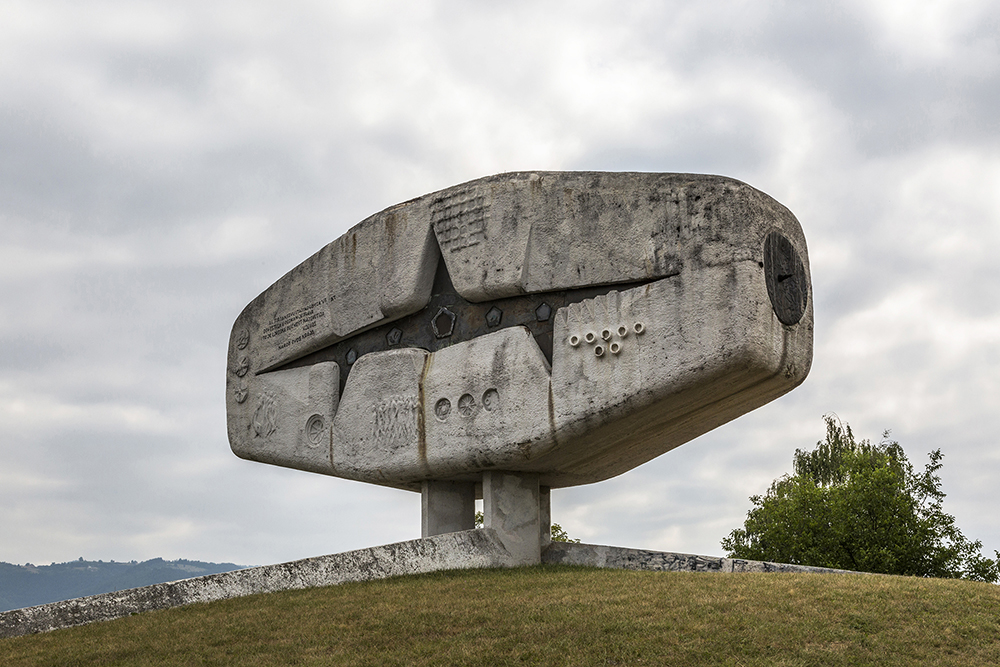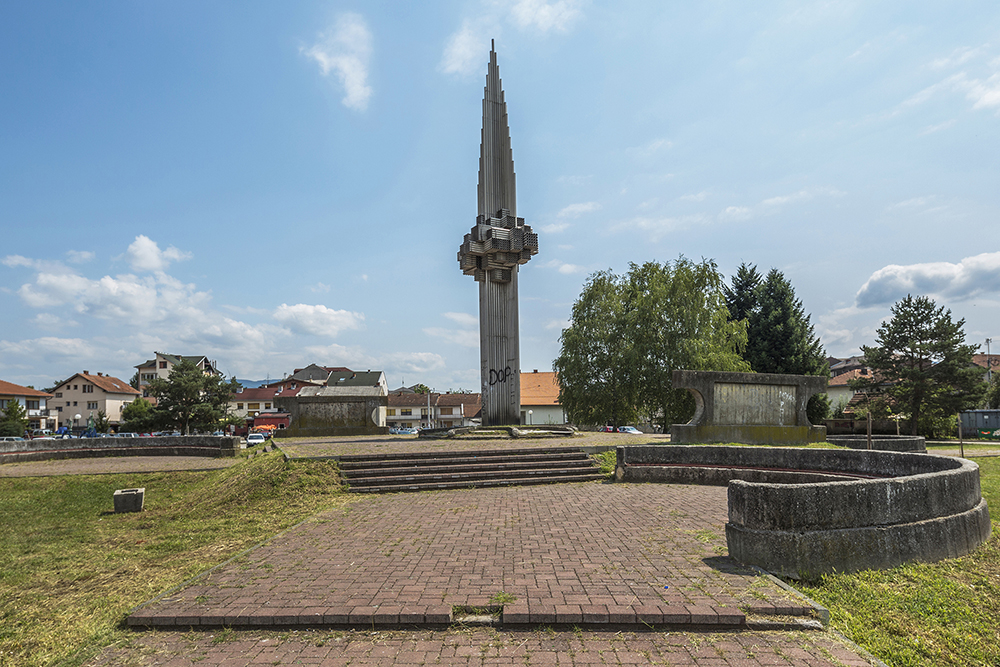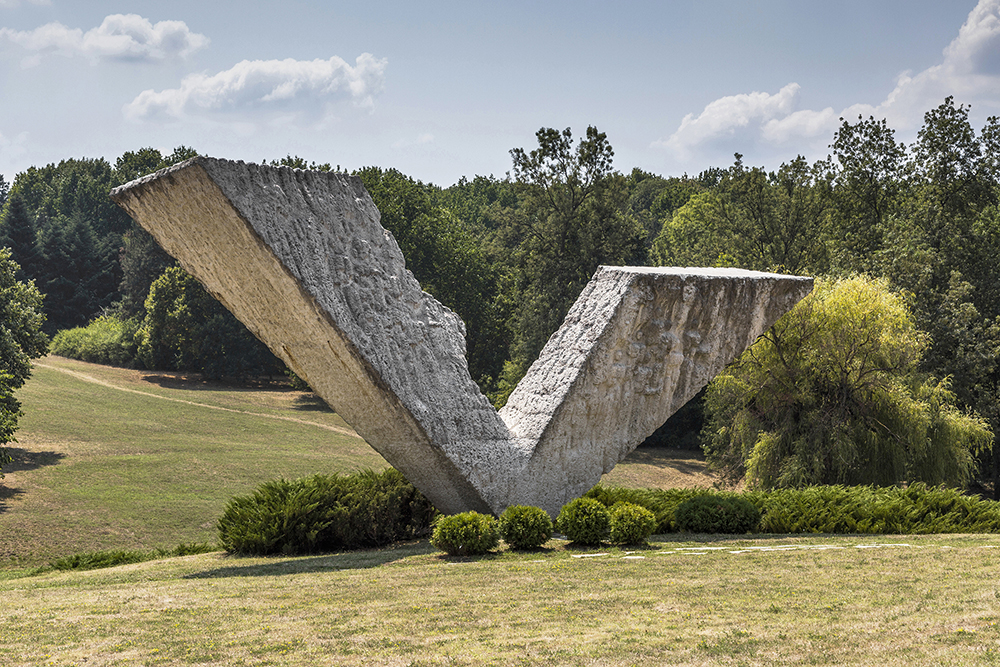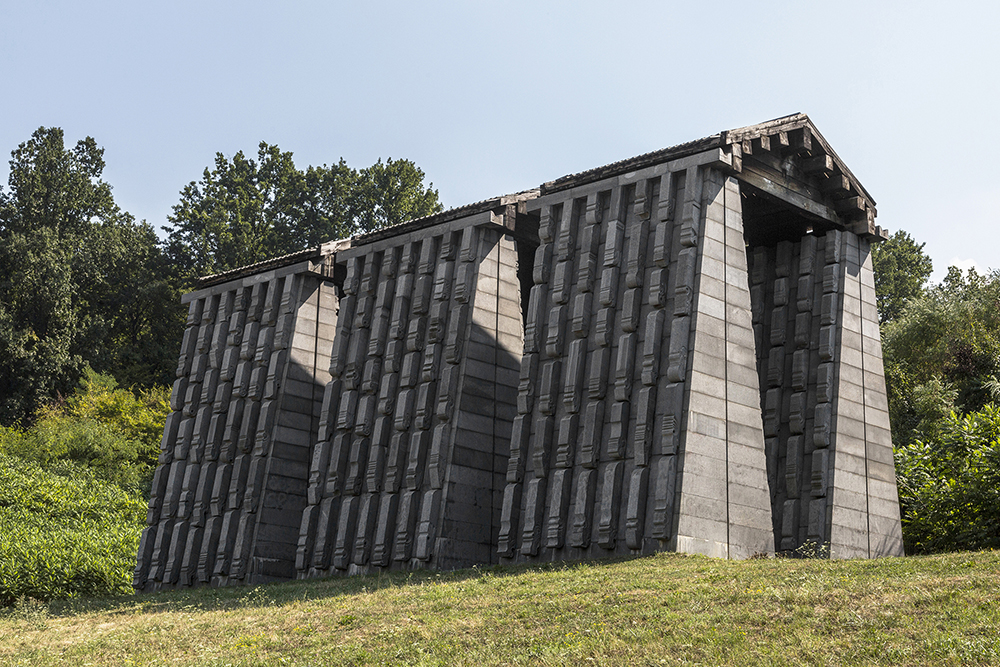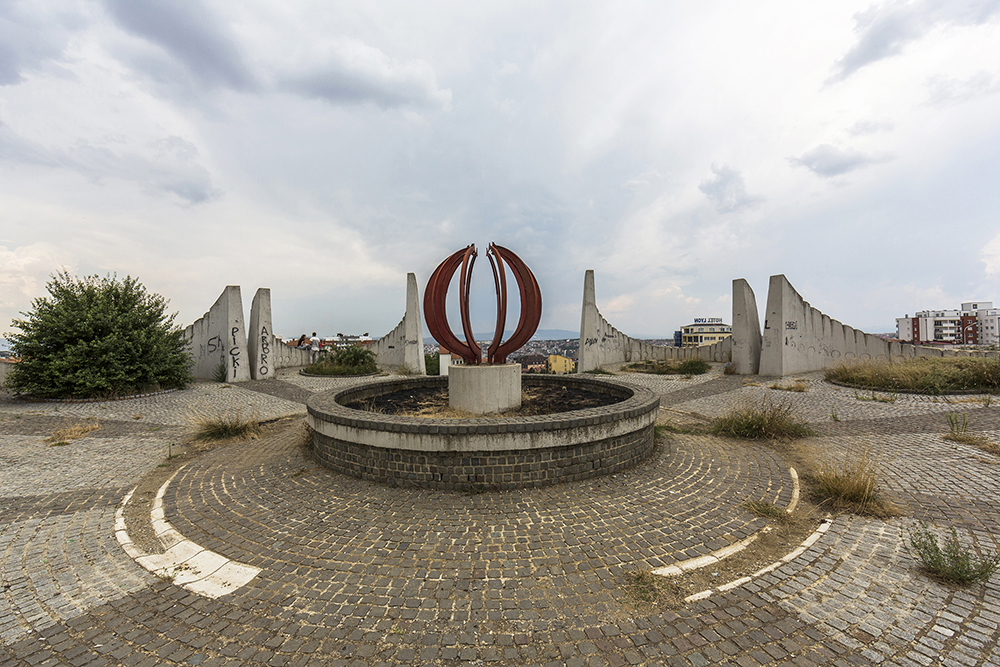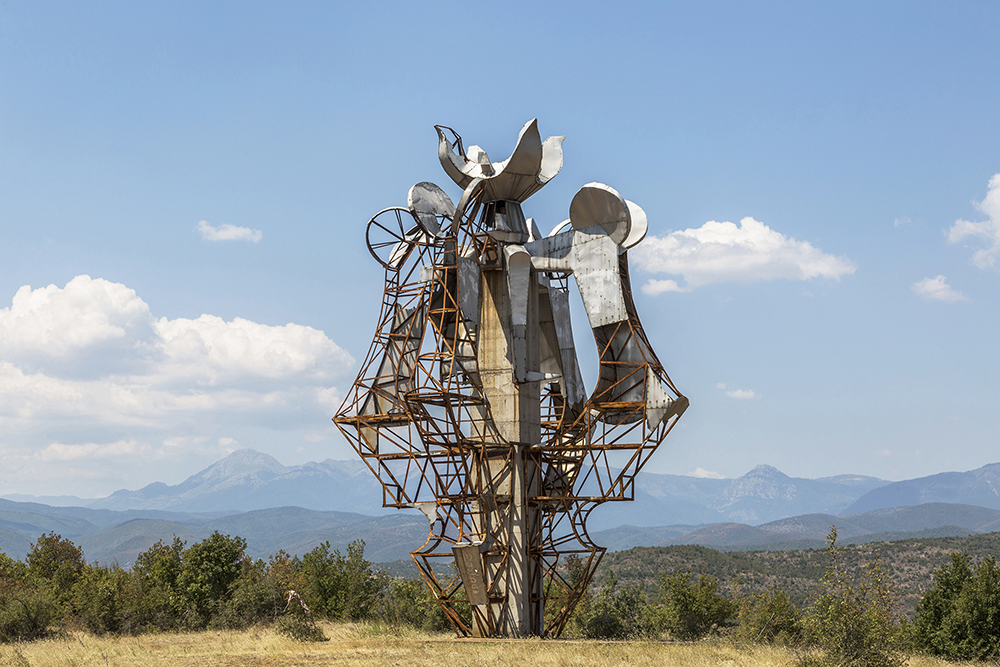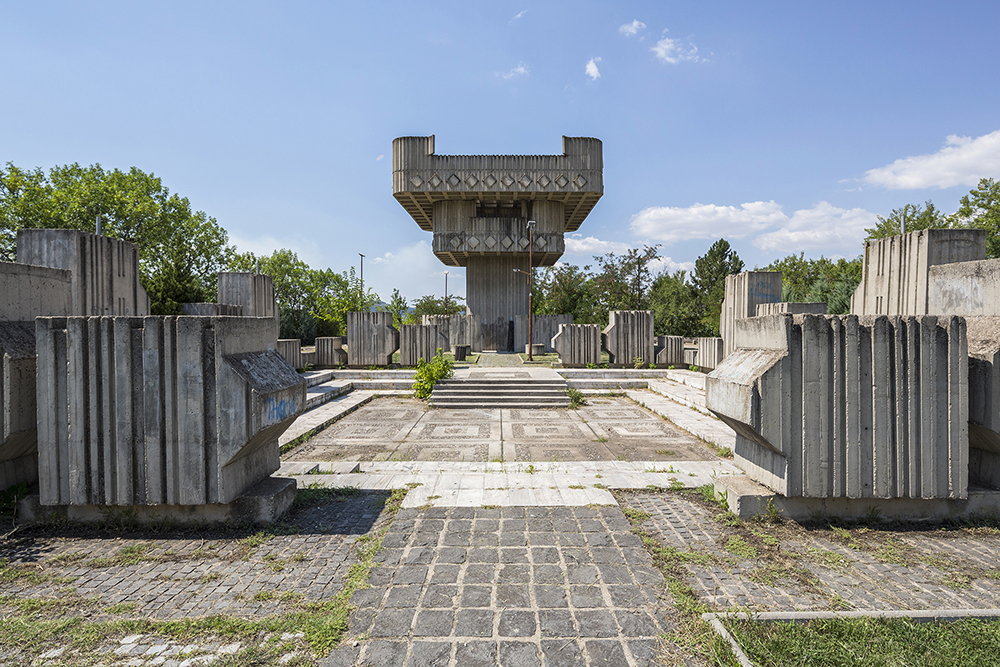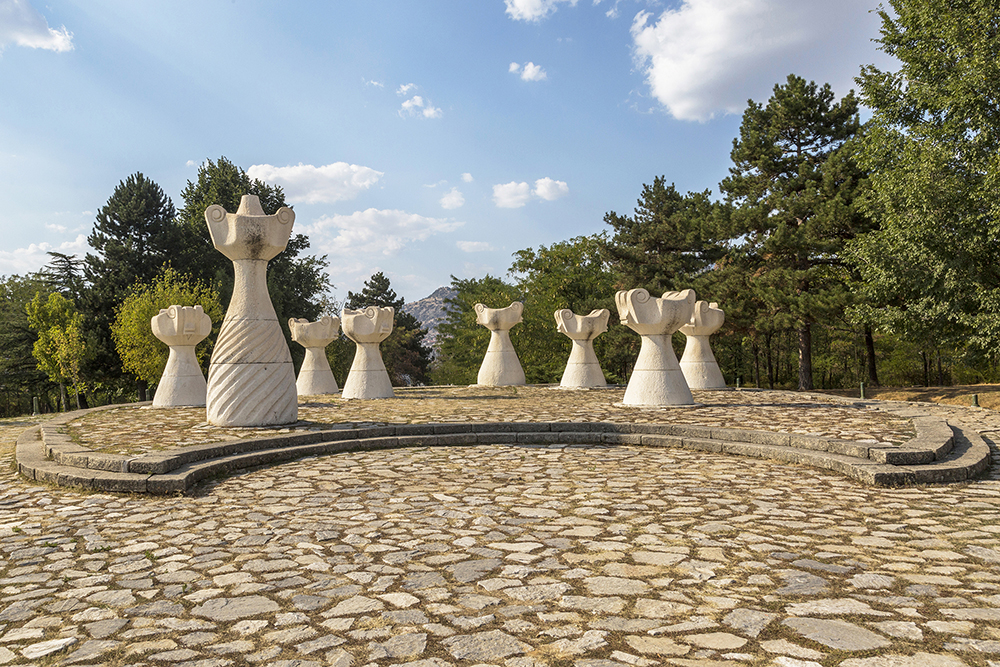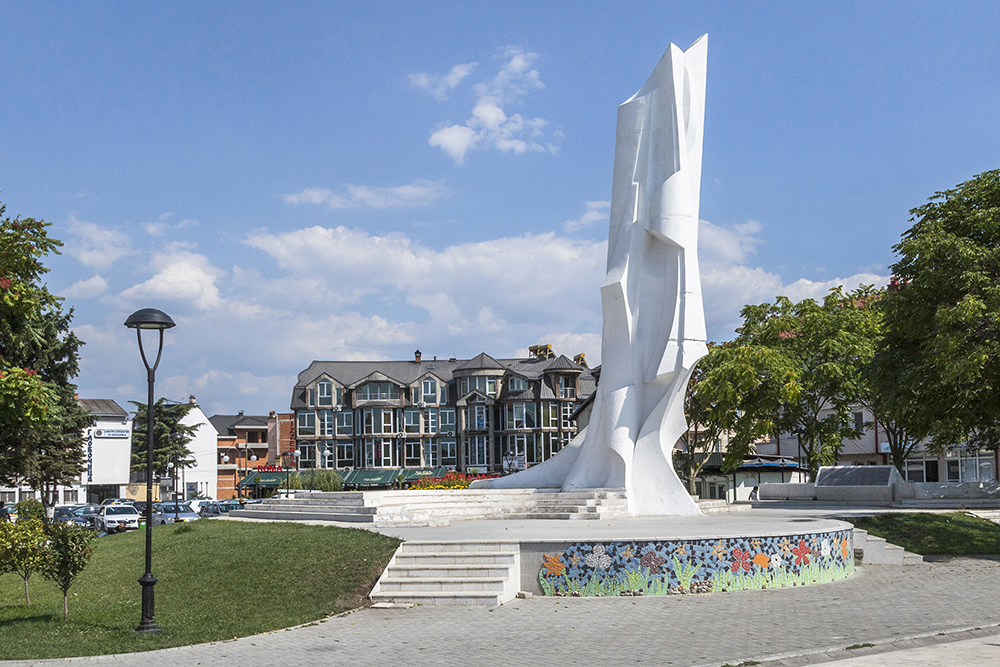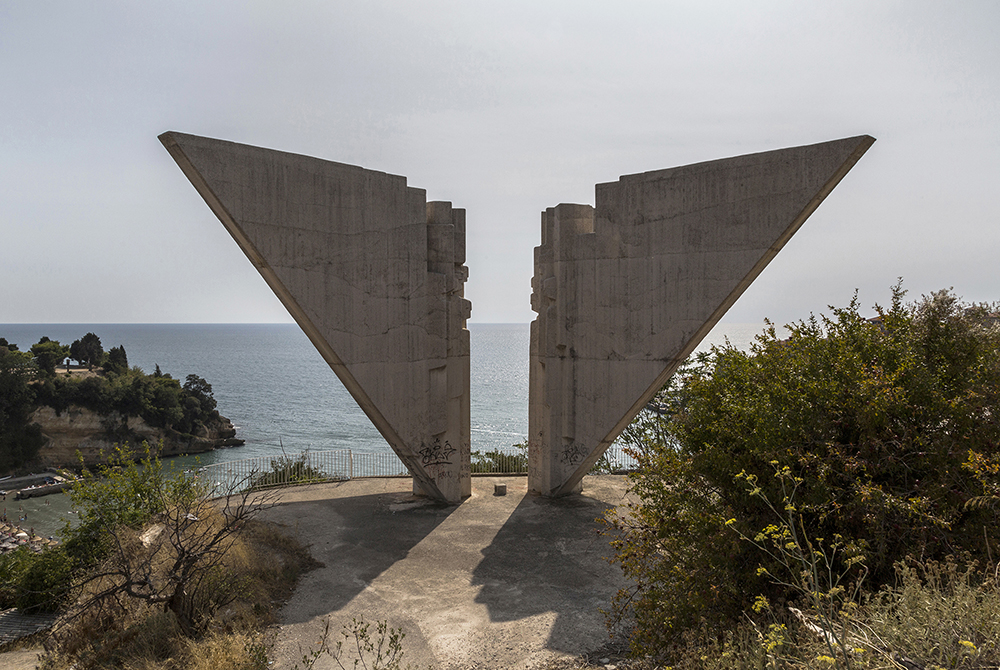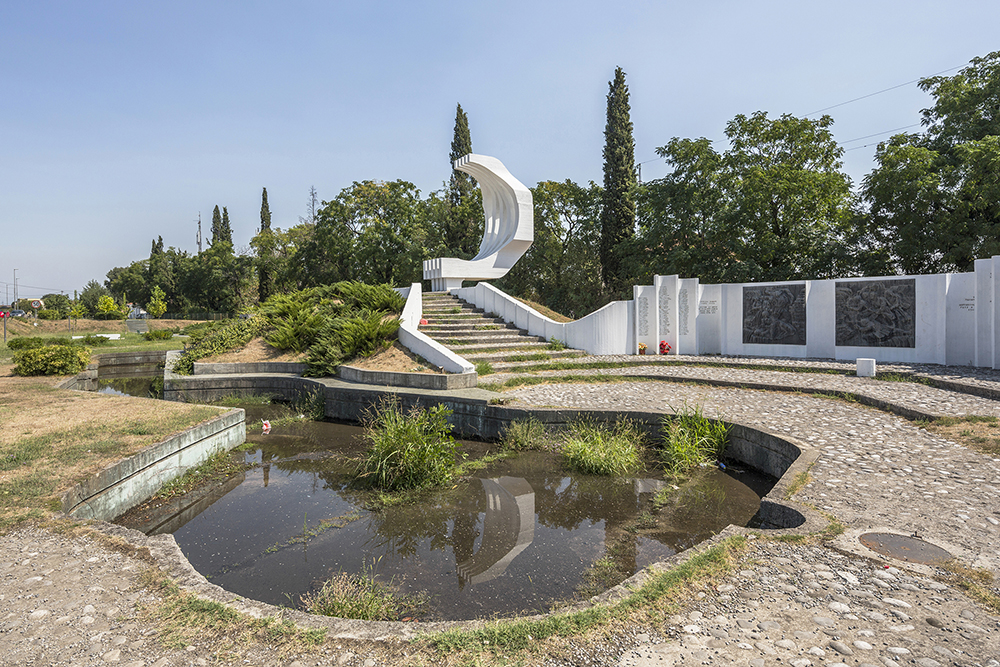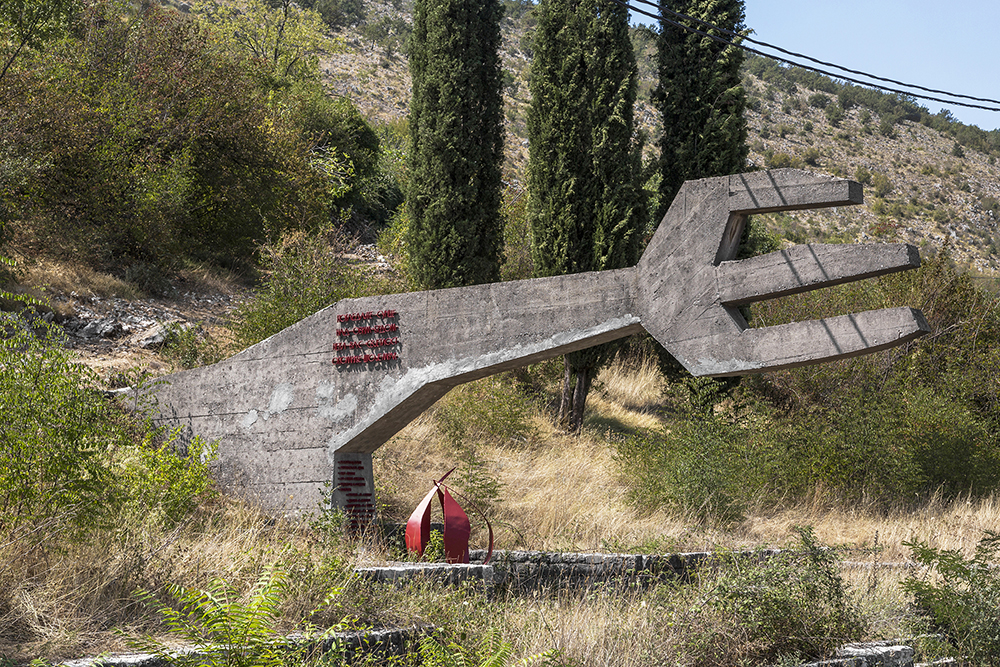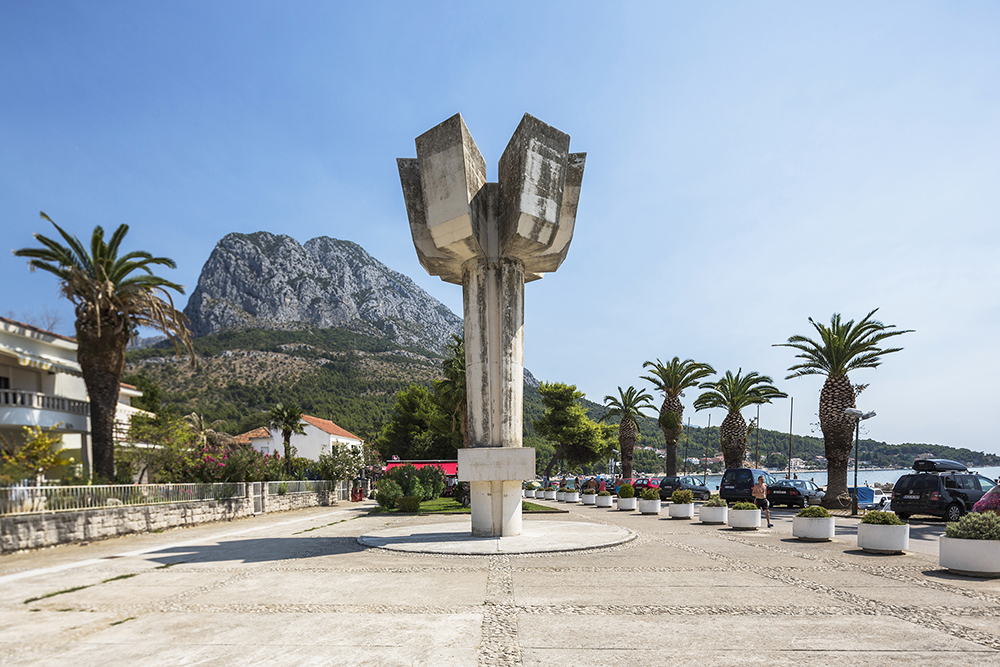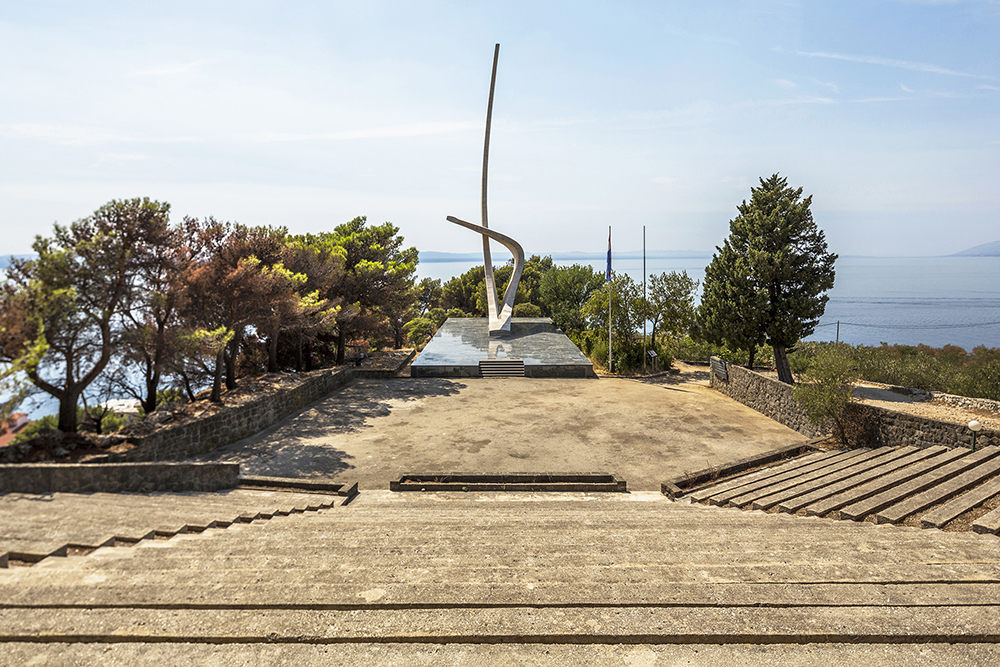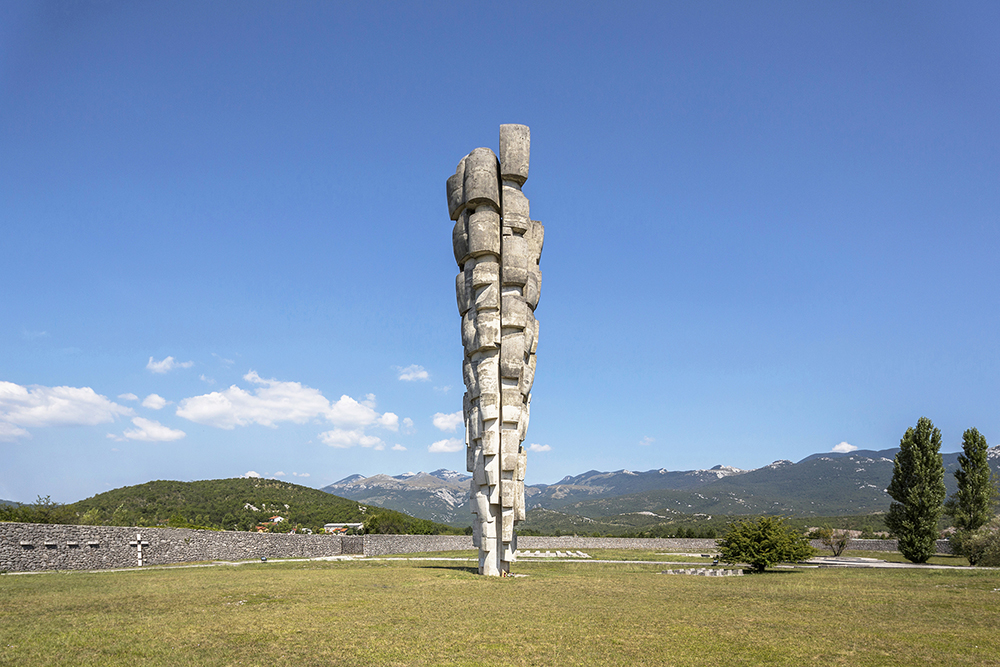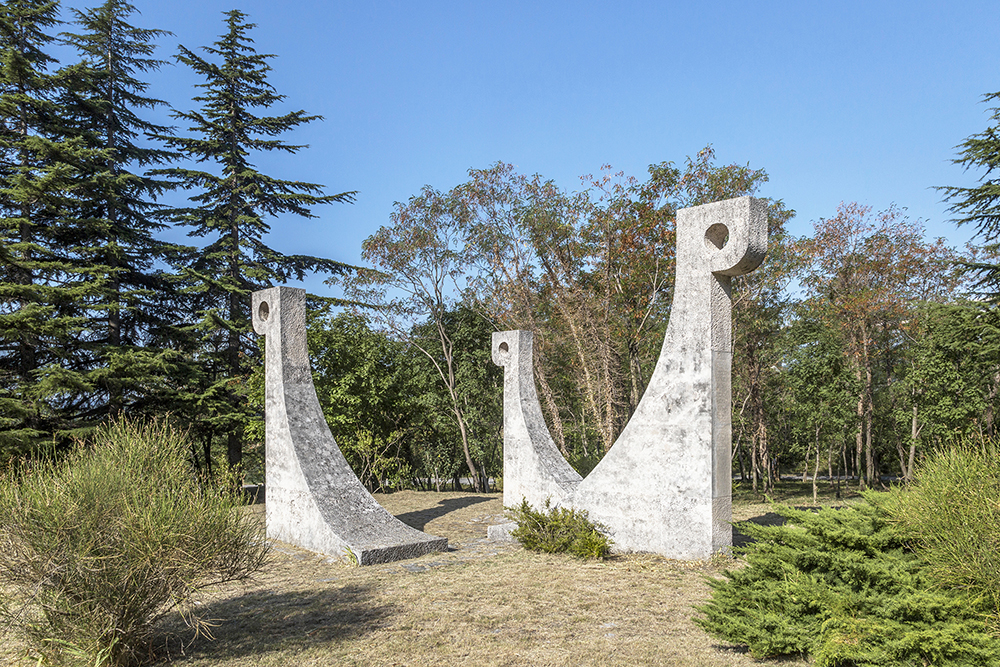 « Jonk's photographs illuminate both the decay and beauty of these sculptures. » ArchDaily
« Las imágenes son espectaculares y nos traen de vuelta un pasado que ni el transcurso del tiempo ni de la historia han sido capaces de borrar. » Yahoo Noticias
« Un travail remarque et fascinant. » Nova
« Spomeniks: relikty jugosłowiańskiego komunizmu na niezwykłych zdjęciach Jonk. » Kultura.pl
« Amazing! » Caters news
« Сумасшедшие формы и история, которая стоит за ними, поражают. » AD Magazine
« Meer dan 10000 kilometer reisde hij af om deze prachtige foto's te maken. Jonk Photography reed door ex-Joegoslavië op zoek naar Spomeniks; futuristische communistische monumenten. » Digitalfoto.nl
« Francuski fotograf Jonk je kroz svoje fotografije želeo da dočara sjaj i bedu ovih monumentalnih spomenika, a potom je, nadahnut onim što je video i zabeležio, izdao knjigu pod nazivom "Spomeniks". » Gradnja.rs
« En plus de présenter des photographies impressionnantes d'Histoire et de brutalisme, Spomeniks offre de riches informations à propos de ces structures, véritables témoins du temps à l'allure parfois étrangement futuristique. » Fubiz
« Massive, Awe-Inspiring Sculptures Dot the Former Yugoslavian Countryside. In his new book, photographer Jonathan "Jonk" Jimenez seeks out unique monuments commemorating Yugoslav's National Liberation Struggle. » Smithsonian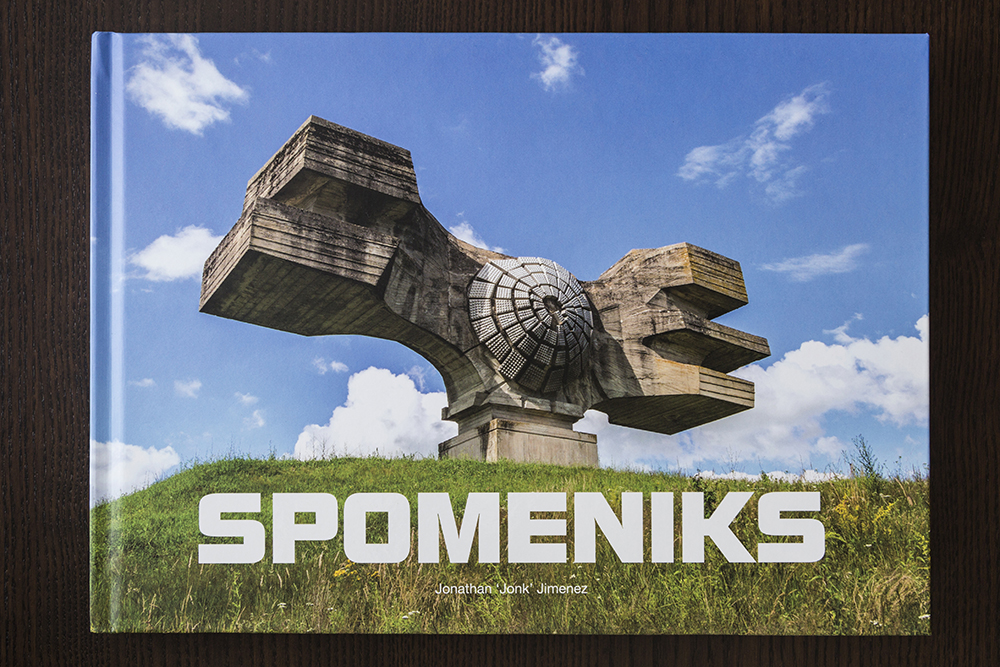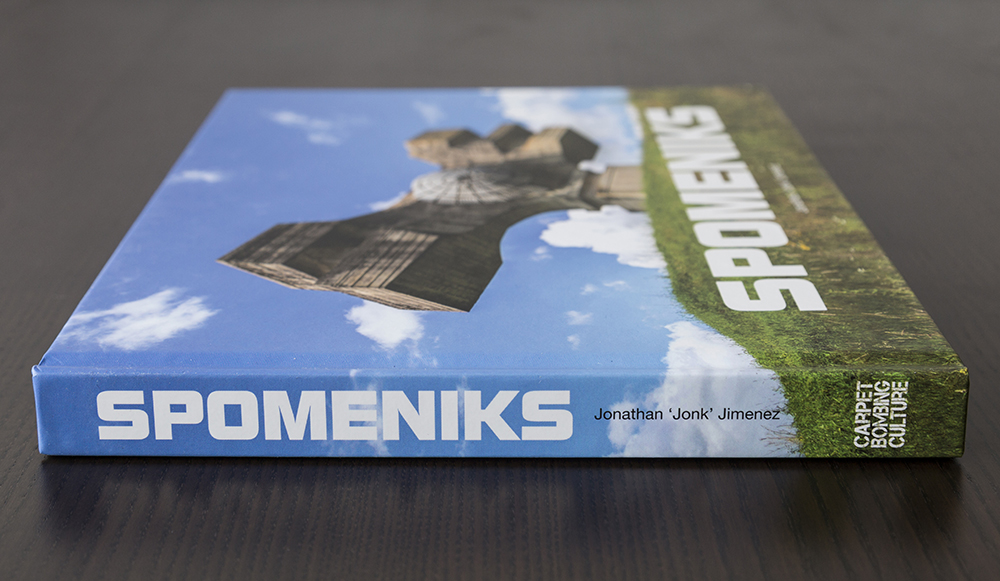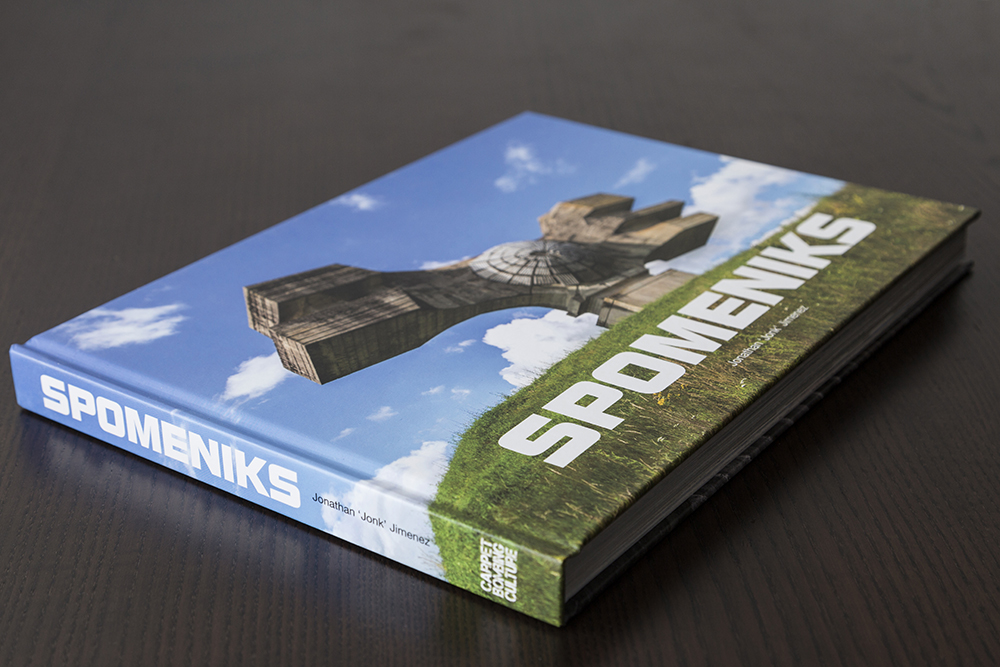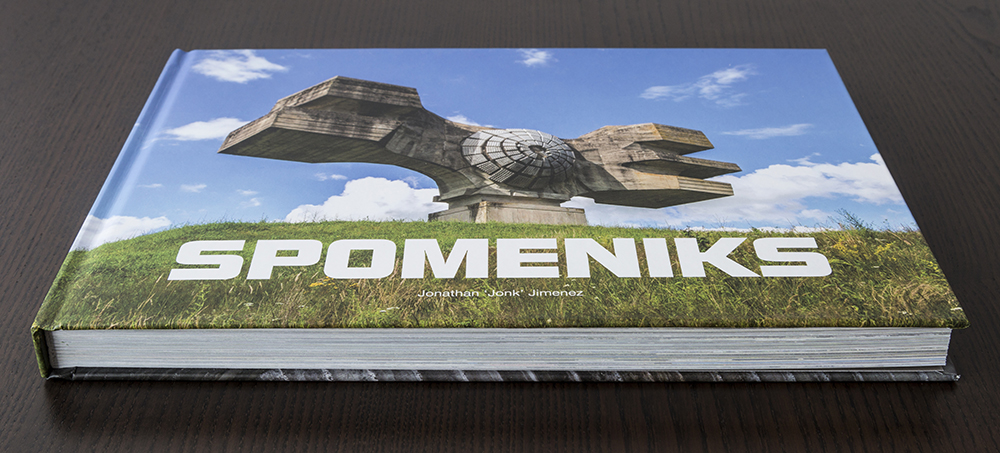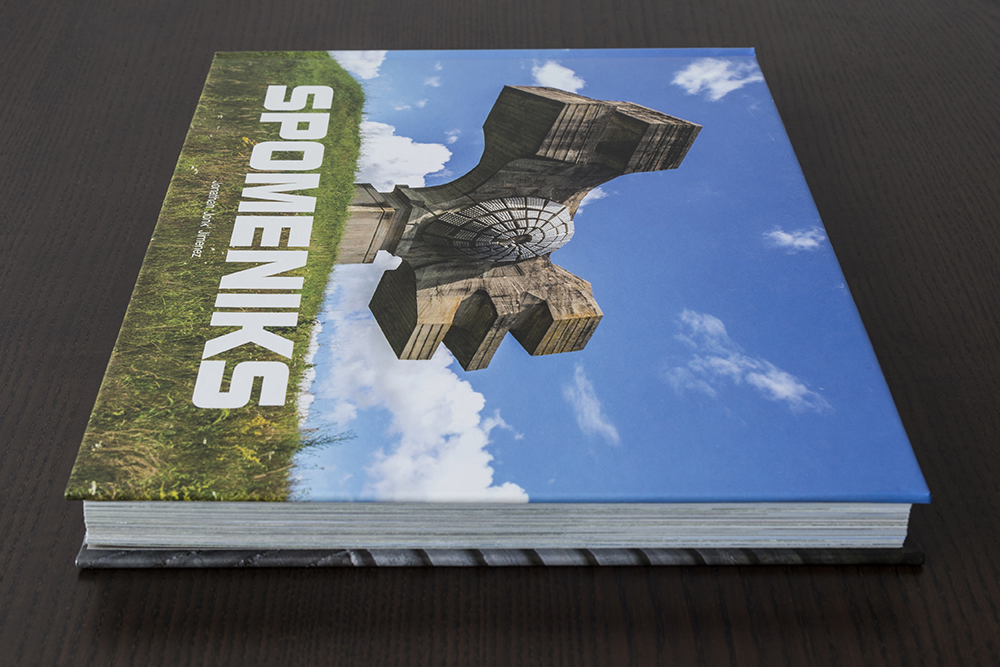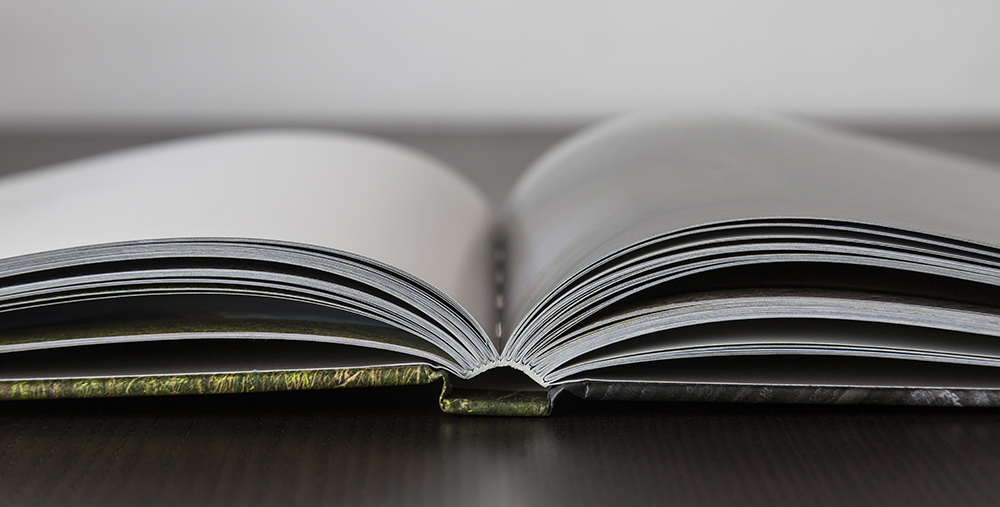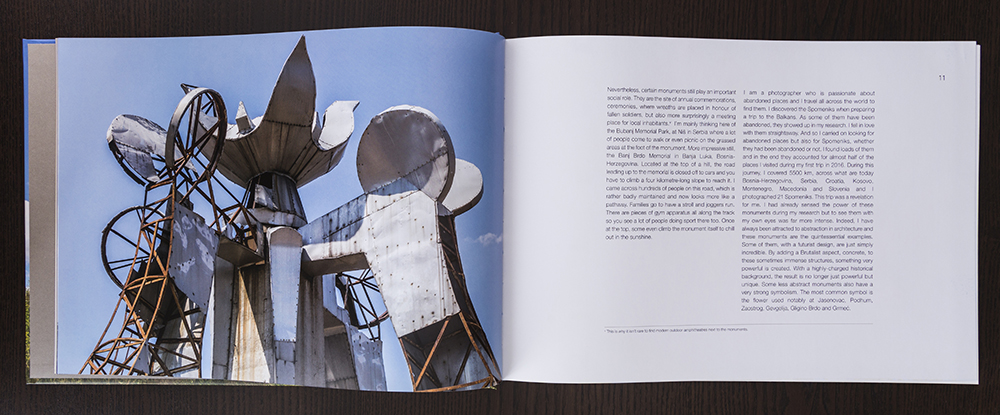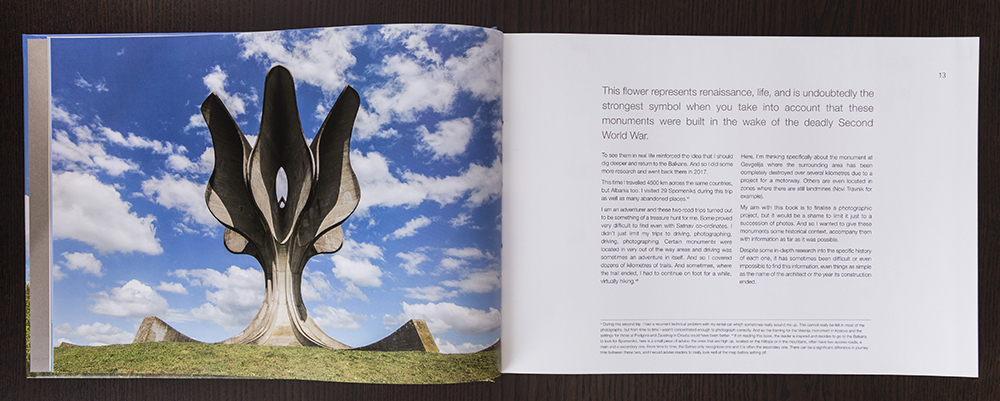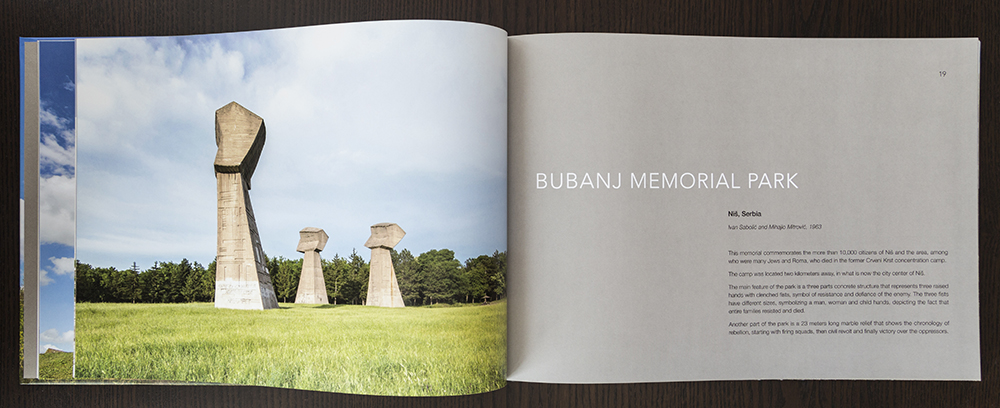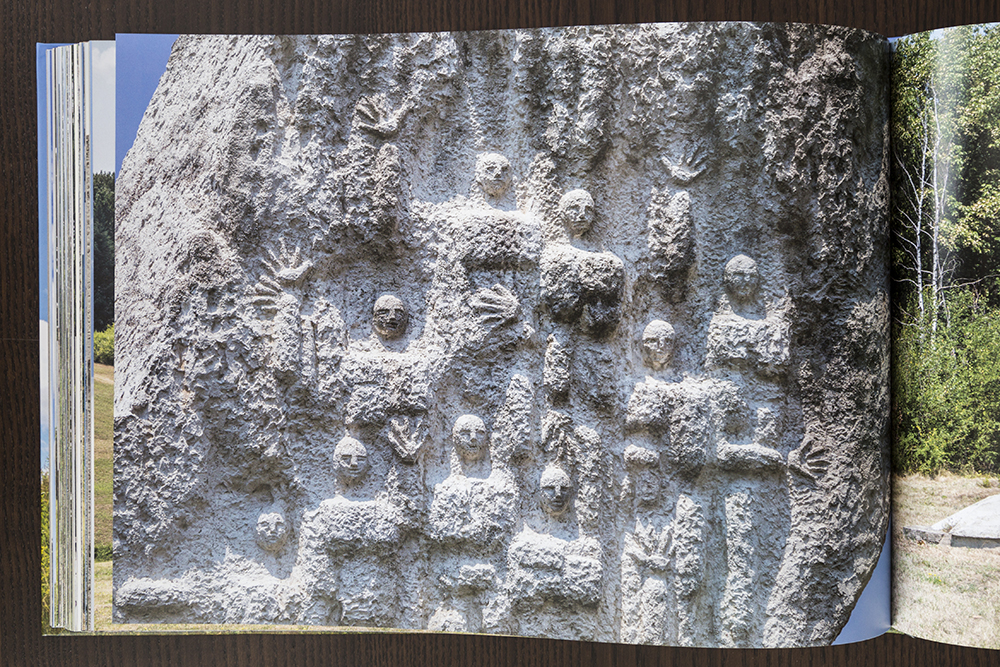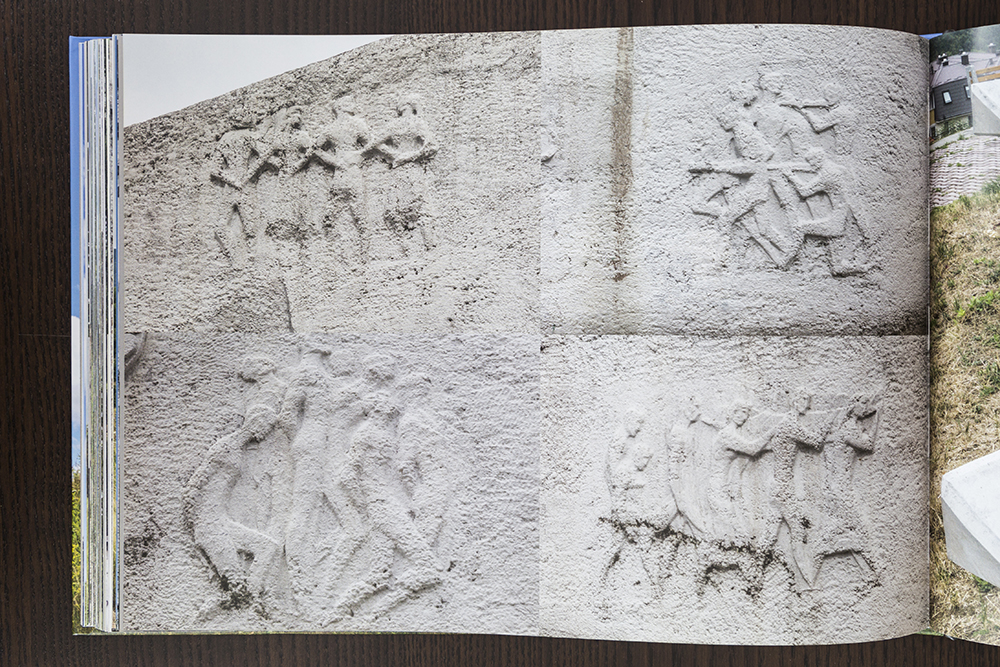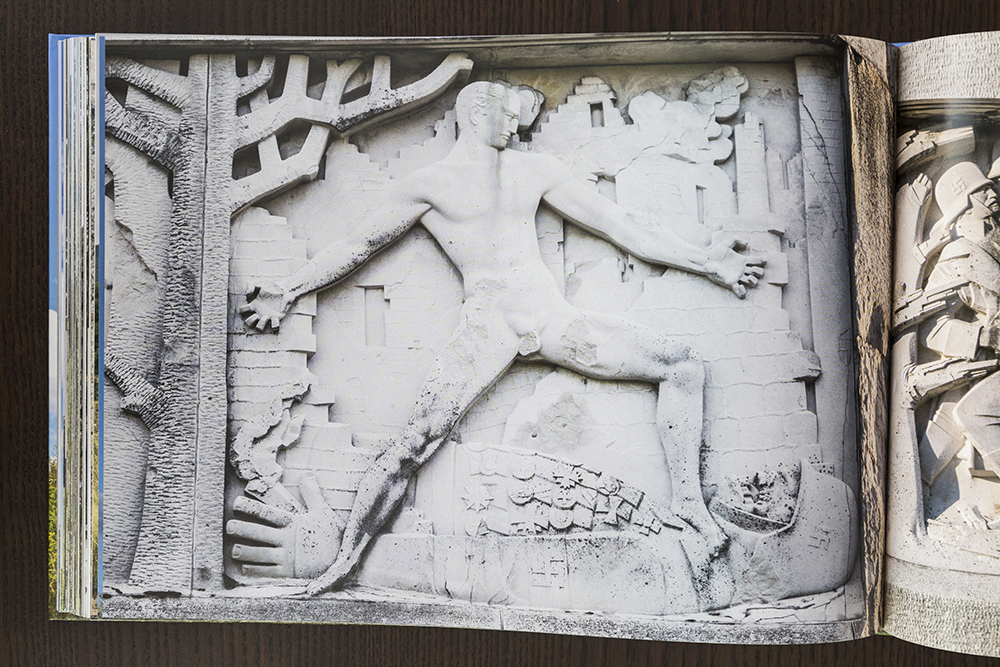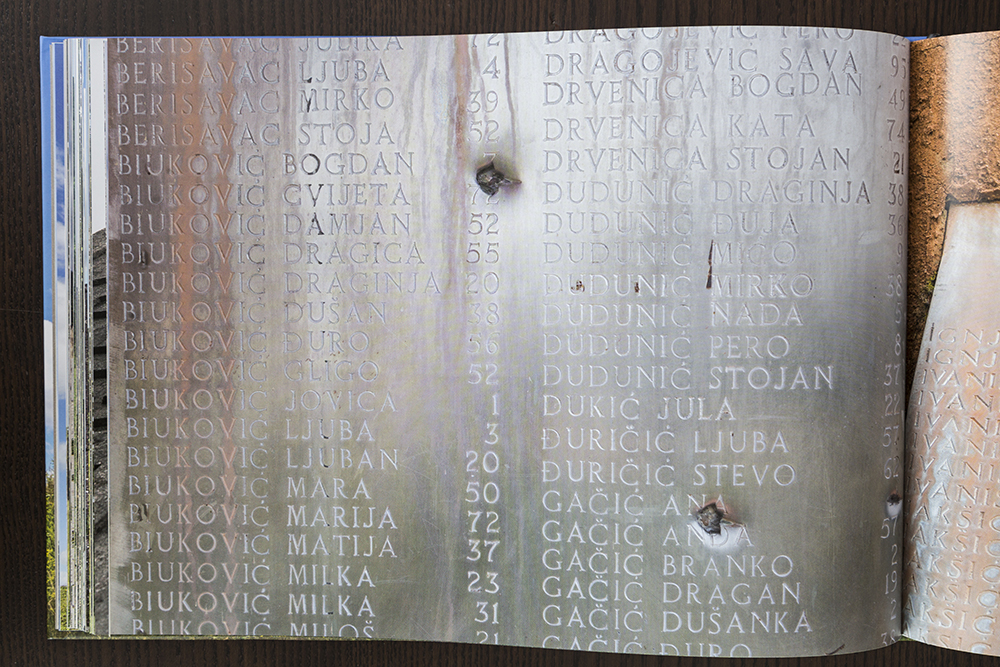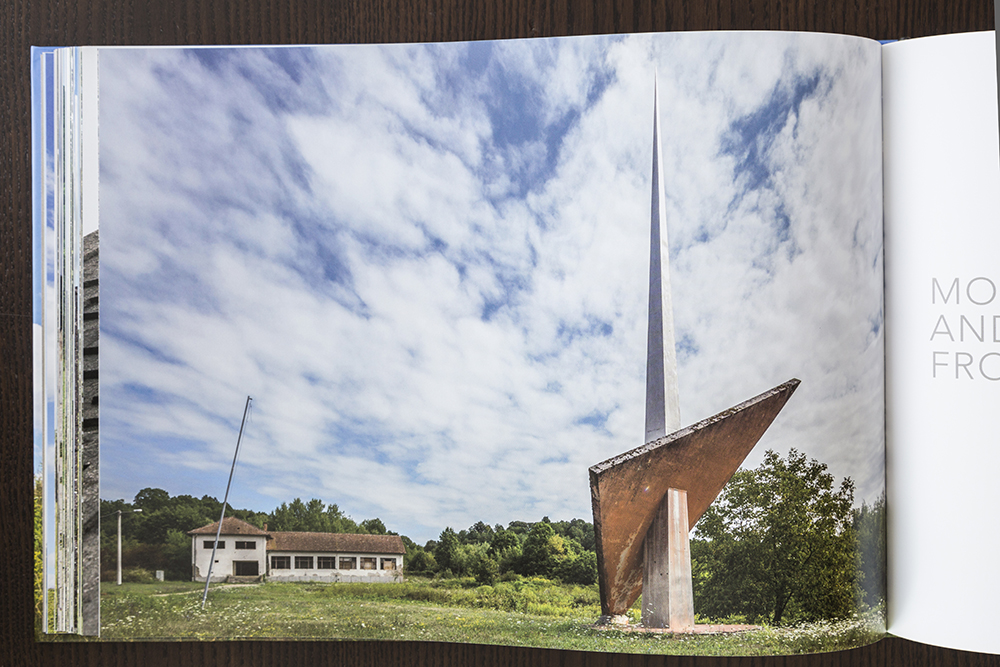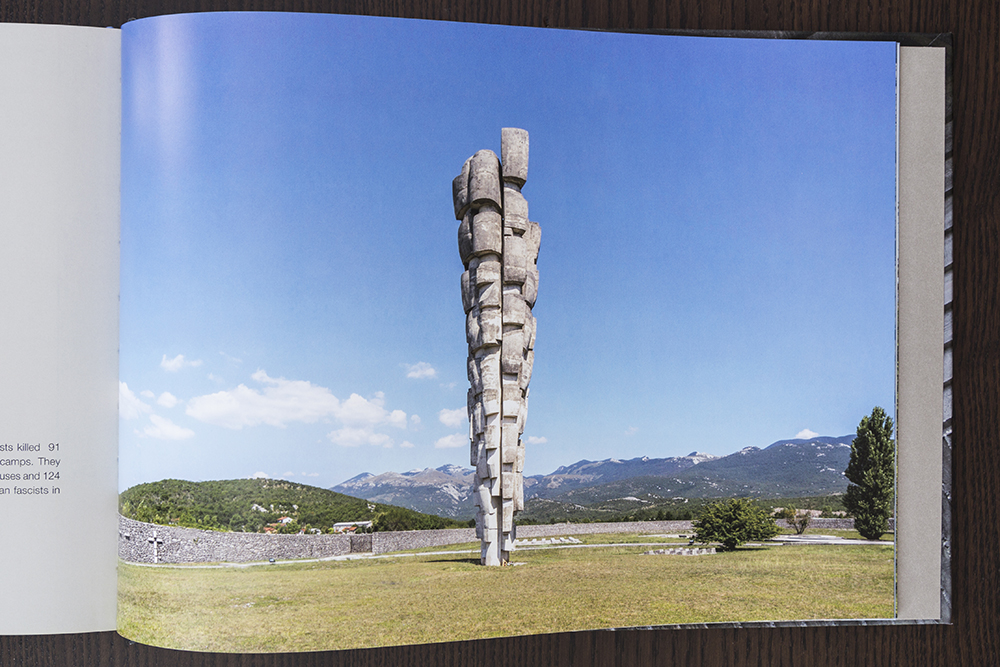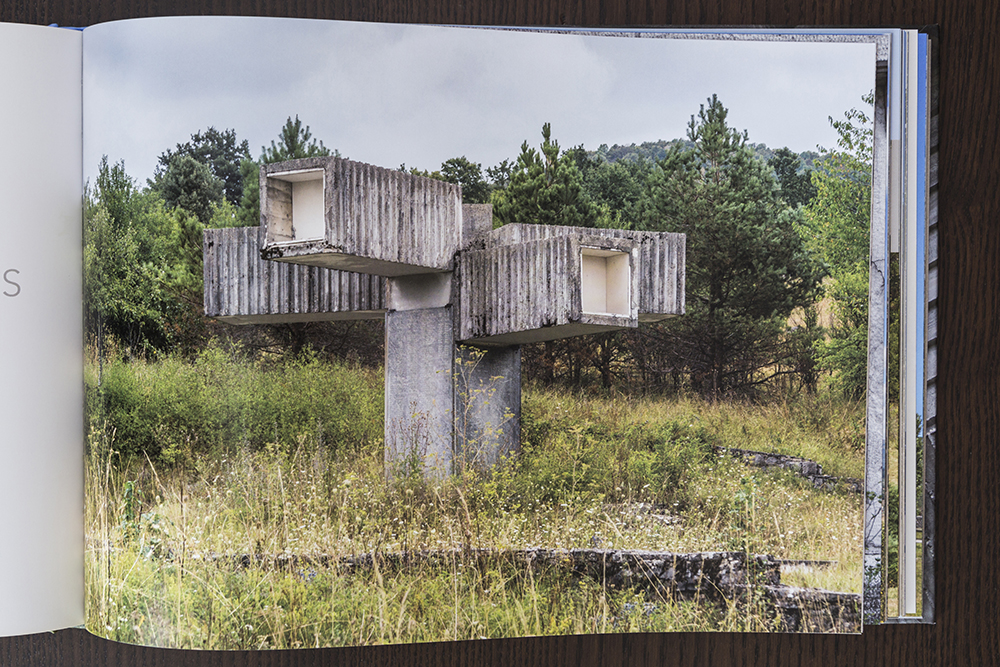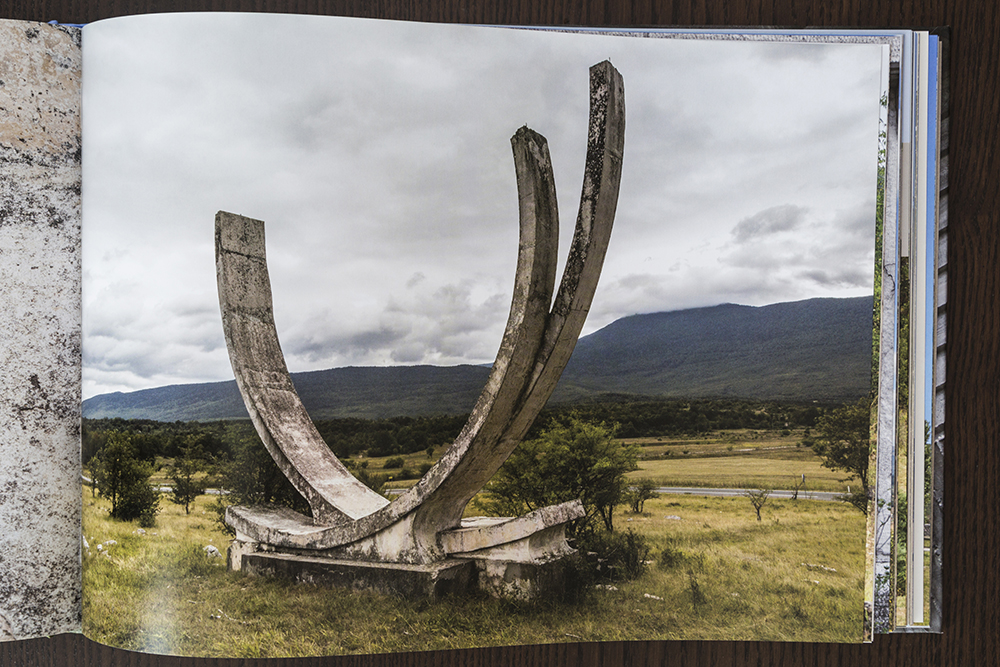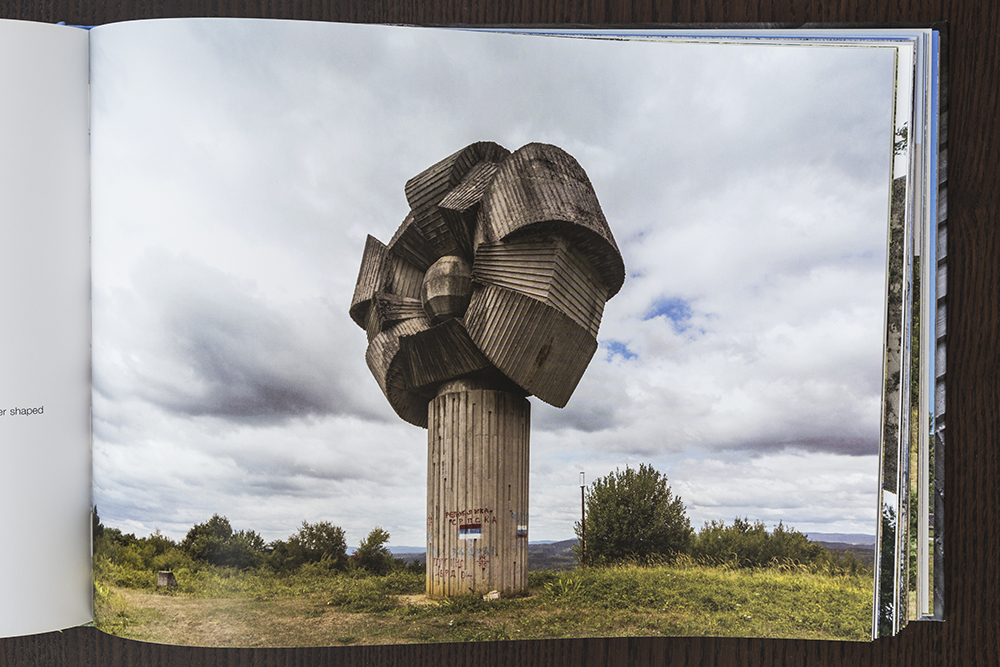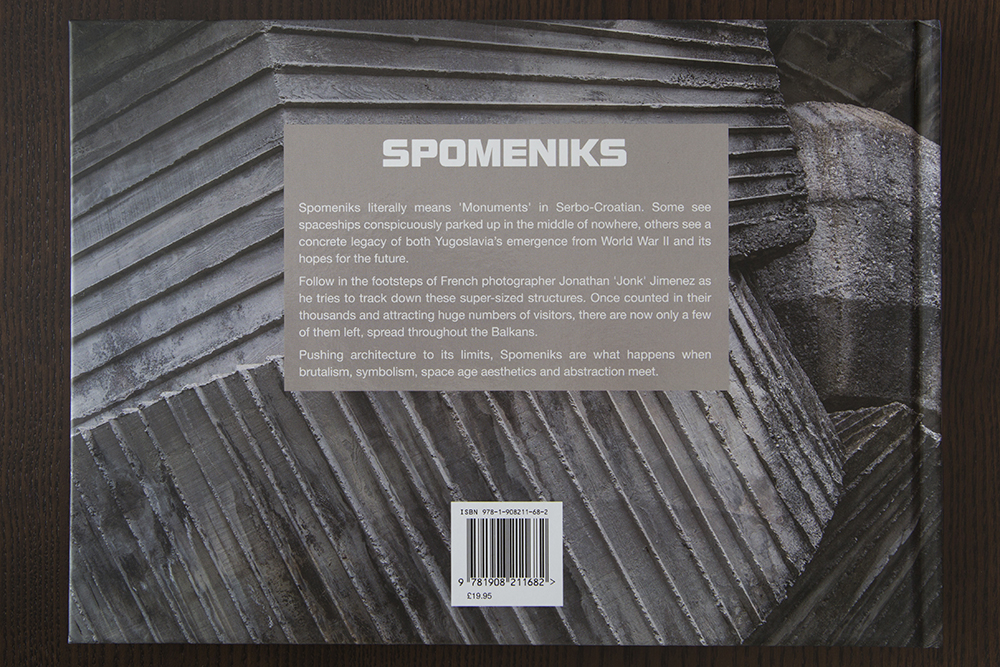 You can order the book in any bookstore or online bookstore. If you want a signed copy, you can buy it here.